Angelina Jolie Almost Joined Marvel Long Before Eternals (As a Villain!)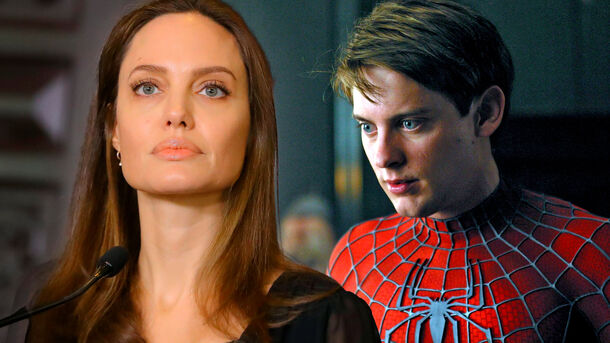 Surprisingly, Angelina Jolie could appear in Sam Raimi's Spider-Man Movie.
Before Angelina Jolie became a part of the Marvel family with her role as Thena in Eternals (2021), she could have been a significant figure in another Marvel saga.
Had things gone as initially planned, Jolie would have starred alongside Tobey Maguire in the fourth installment of Sam Raimi 's Spider-Man series. The film was set to feature Tobey Maguire's return as Spider-Man and introduce new villains, including John Malkovich as the Vulture.
The storyline would have seen the Vulture meet his demise early in the film. Following this, Jolie's character, an accomplished executive aiming to buy the Daily Bugle, would be revealed to be the Vulture's daughter.
Believing that Spider-Man is responsible for her father's death, she would take up the Vulture's mantle as the Vultress. This character twist was unique as the Vultress doesn't exist in the Marvel Comics.
Another interesting plot point was the transformation of the Daily Bugle. The renowned newspaper was set to undergo a significant change, with Jolie's character turning it into a gossip magazine.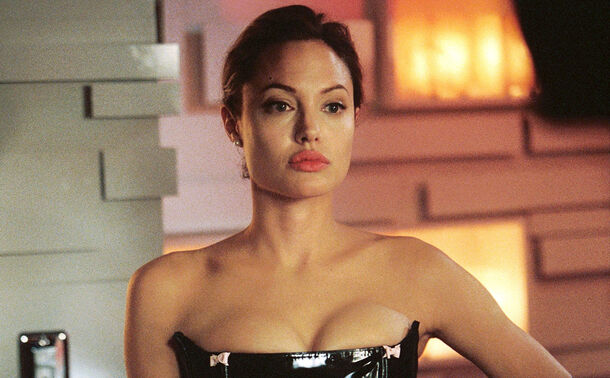 Despite the exciting prospects, Spider-Man 4 never saw the light of day. After the mixed reception of Spider-Man 3, plans for the fourth installment were shelved, making way for Andrew Garfield's iteration of the web-slinger.
However, the idea of Angelina Jolie as a Spider-Man antagonist remains a tantalizing "what if" in the annals of superhero cinema.
While fans missed out on Jolie's potential role in the Spider-Verse, the subsequent Spider-Man reboots and the MCU 's multiverse explorations have given audiences plenty of thrilling moments.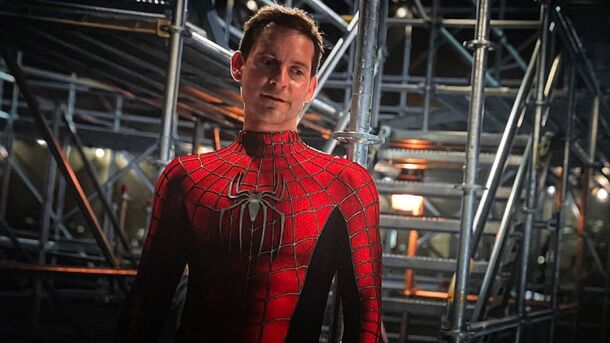 Tobey Maguire's Spider-Man did eventually return in Spider-Man: No Way Home, uniting with other versions of the character in a multiverse-spanning adventure. Fans are still hopeful to see Sam Raimi's fourth movie come true someday.

Meanwhile, Angelina Jolie made her Marvel debut as Thena in Eternals (2021).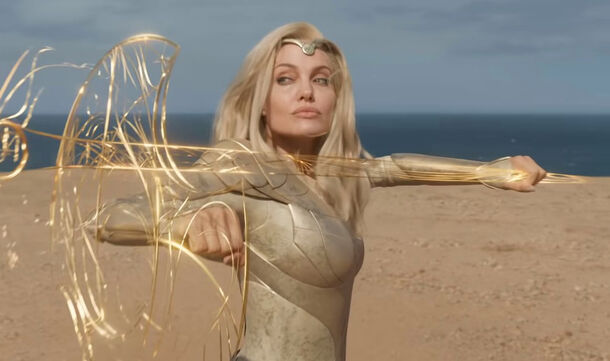 Jolie revealed in an interview to Vogue why she took on this role: "I signed up to support Chloé [Zhao]'s vision and Marvel's commitment to expand the way we see superheroes."
Although Eternals didn't exactly receive a warm welcome from fans, it still holds its own as a distinctive piece of the MCU history, and it's pretty cool that Angelina Jolie was part of it.
Sources: The Direct, Vogue