Animation Not for Kids: These 15 Series Are Seriously Whacked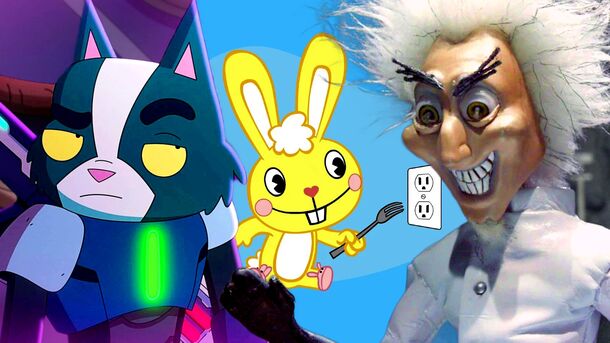 Want bizarre nightmares? Watch these 15 wild adult cartoons.
1. BoJack Horseman
Dive into Hollywood with BoJack, a washed-up 90's sitcom star – who also happens to be an anthropomorphic horse. Life after fame isn't sunshine and roses. BoJack drowns himself in alcohol, makes one bad decision after another, and repeatedly sabotages his relationships. There's his ghostwriter Diane, who chronicles his life, Todd – a freeloading buddy, Princess Carolyn – a determined agent, and Mr. Peanutbutter, a happy-go-lucky rival. Ever thought you'd empathize with a horse navigating through depression, addiction, and existential crises? It's whacked, right?
2. The Venture Bros.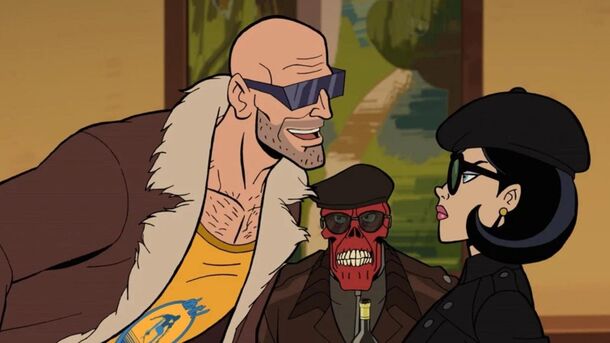 Sibling rivalry meets mad science in The Venture Bros. Dr. Thaddeus Venture, an underachieving scientist, often involves his twin sons, Hank and Dean, in his misadventures. With enemies like The Monarch, a butterfly-themed villain, and countless other oddballs, the Ventures constantly find themselves in tight spots. And that time they battled ghost pirates? Totally out of left field!
3. Big Mouth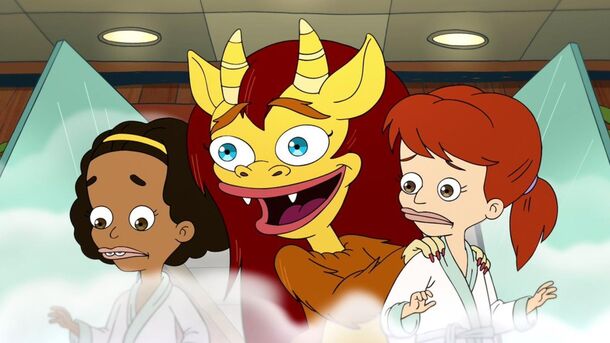 Puberty is a confusing time for everyone, but for the kids in Big Mouth, it's brought to life – quite literally – by the Hormone Monsters. Nick, Andrew, Missy, and Jessi navigate the choppy waters of adolescence, confronting their budding sexuality, awkward changes, and personal insecurities. Remember when Andrew got caught with that, um, "magazine"? And how could anyone forget Jay's relationship with that pillow? Both embarrassing and relatable, Big Mouth is a wild trip down memory lane for many!
4. Happy Tree Friends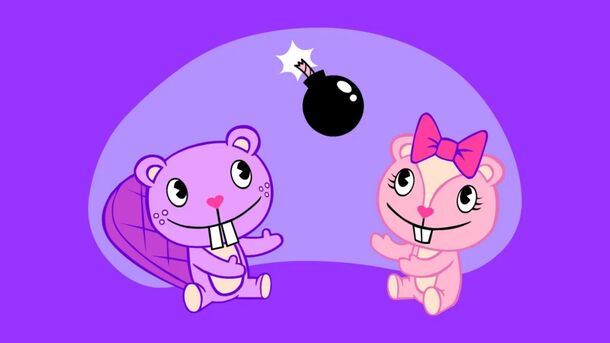 Don't be fooled by the cute, cuddly creatures in Happy Tree Friends. This series is a bloodbath waiting to happen. In a horrifying twist on slapstick comedy, every episode ends in the gruesome deaths of its characters. Lumpy the moose, Cuddles the bunny, Giggles the chipmunk – they all meet the goriest of ends. Remember the carnival episode? That ferris wheel catastrophe? If you're squeamish, maybe skip this one.
5. Archer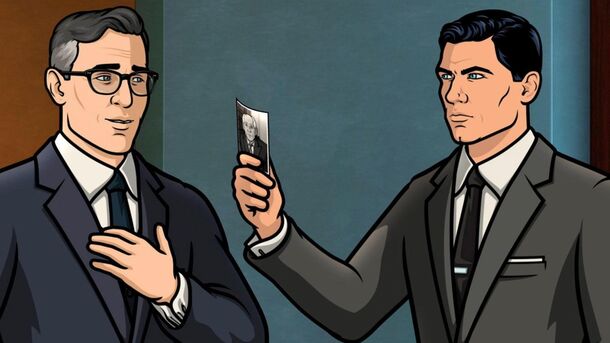 James Bond meets The Office in Archer, a spy comedy where the characters are as inept as they are deadly. Sterling Archer, the world's most dangerous spy, navigates through global espionage while dealing with office politics. Lana, his ex-girlfriend and fellow spy, constantly calls him out, while Mallory, his dominating mother and boss, keeps a tight leash. Kidnappings, cyborgs, and treacherous mountains? Just another day at the International Secret Intelligence Service.
6. Brickleberry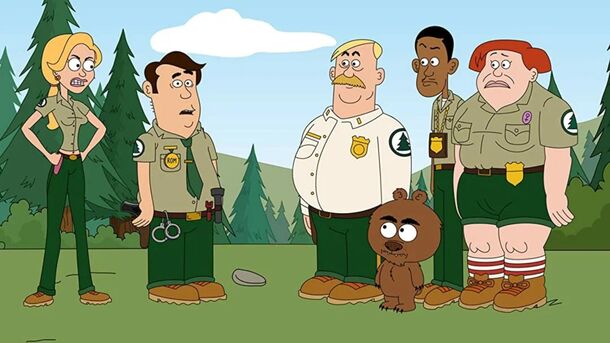 Brickleberry National Park isn't your idyllic nature reserve. This series focuses on a group of park rangers, led by Woody, as they deal with bizarre challenges. Ethel, a former Yellowstone ranger, struggles to fit in, especially with Steve, who's desperate for Woody's approval. From rescuing a suicidal squirrel to defending the park from oil drillers, it's nothing but chaos in Brickleberry.
7. F is for Family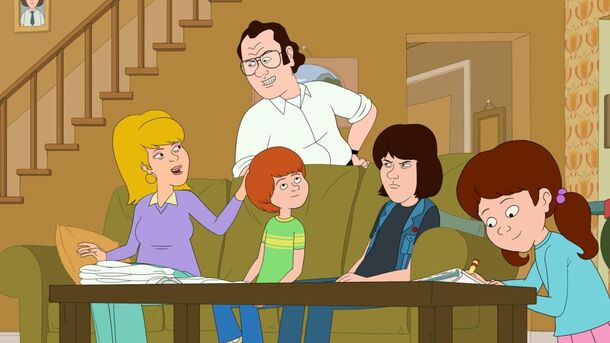 Dive into the 1970s with the Murphy family, an all-American household navigating the trials and tribulations of a bygone era. Frank Murphy, a grumpy veteran, often clashes with his kids, especially his rebellious teenage son, Kevin. Ever felt second-hand embarrassment when Frank lost his cool at Kevin's rock concert? The series is like flipping through a nostalgic, albeit slightly dysfunctional, family photo album.
8. Paradise PD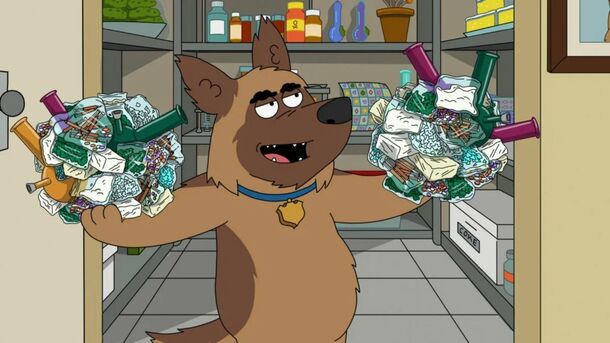 This isn't your regular police department. Paradise PD is about a group of inept cops trying (and mostly failing) to protect their small town. You've got Bullet, a cop dog hooked on narcotics, Fitz, a former firefighter with serious PTSD, and Dusty, who's well-meaning but morbidly obese. They once tried to solve a case involving argyle meth and accidentally shot the mayor's son. Classic Paradise PD!
9. Disenchantment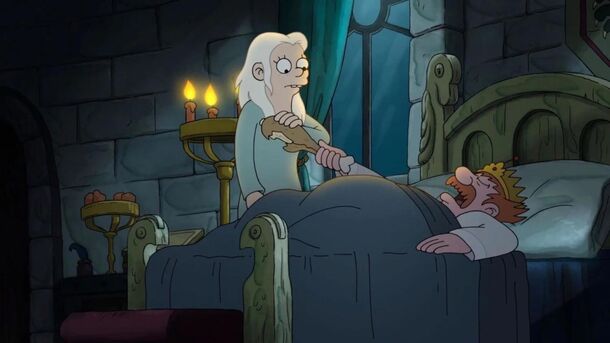 Imagine a medieval kingdom, but everything's just a bit... off. That's Dreamland in Disenchantment. Princess Bean, far from your typical damsel, teams up with Elfo, an overly optimistic elf, and Luci, her personal demon. Remember when Bean was supposed to marry Prince Guysbert, but he got impaled? Or when Luci tried to organize a party and it turned into a demon rave? It's medieval madness!
10. American Dad!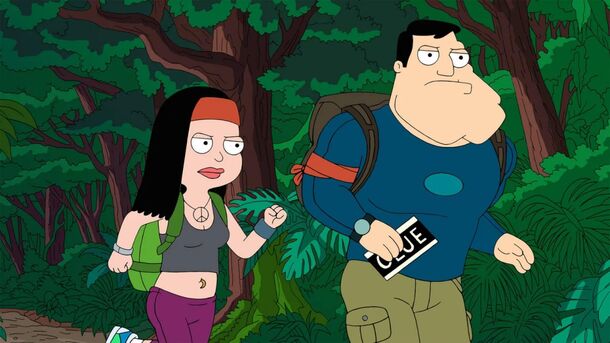 This ain't your regular American family. CIA agent Stan Smith constantly juggles international espionage with family life. His wife, Francine, tries to keep the family grounded while their teenage kids, Hayley and Steve, tackle their own issues. And let's not forget about Roger, an alien with a flair for drama, and Klaus, a goldfish with a German man's brain. From confronting hippie cults to hosting Roger's personas (Dr. Penguin, anyone?), life's never dull in the Smith household.
11. Family Guy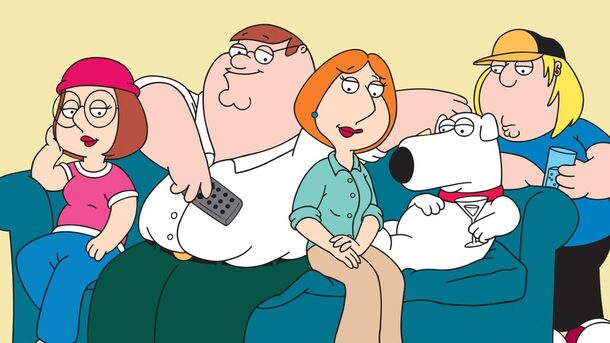 The Griffins from Quahog, Rhode Island, are probably the most dysfunctional family on TV. Led by the bumbling Peter, the family includes a genius baby, Stewie, hell-bent on world domination, Brian, an articulate dog with a penchant for martinis, Lois, a voice of reason, and their two teenage kids, Meg and Chris. Who could forget when Peter fought that giant chicken? Or when Stewie and Brian traveled through alternate realities?
12. Robot Chicken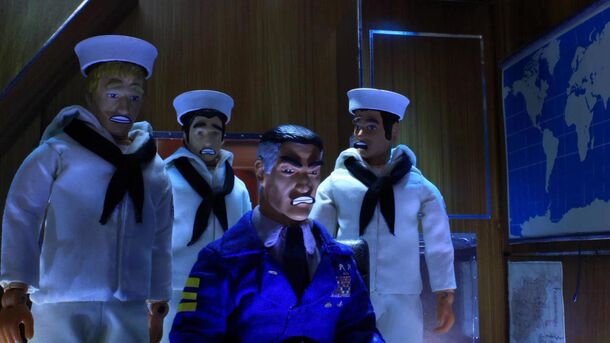 Imagine your favorite toys and fictional characters mashed up in a blender. That's Robot Chicken for you. Using stop-motion animation, the series parodies pop culture icons in the most outrageous ways. Ever seen a skit where Superman and the Tooth Fairy have a showdown? Or when G.I. Joes raid Barbie's dream house? If you've ever had bizarre toy stories as a kid, this might be your jam.
13. South Park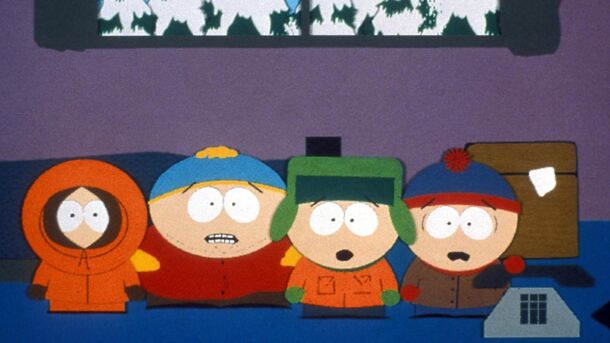 The tiny Colorado town of South Park is the epicenter of every conceivable global calamity! Four kids: Cartman, Stan, Kyle, and Kenny, experience everything from alien abductions to confrontations with famous personalities (like, remember that time they met Chef?). And Kenny dying in, well, nearly every episode? Hilariously morbid. Whatever the kids encounter, you can bet it's going to be a cheeky commentary on real-world issues.
14. Rick and Morty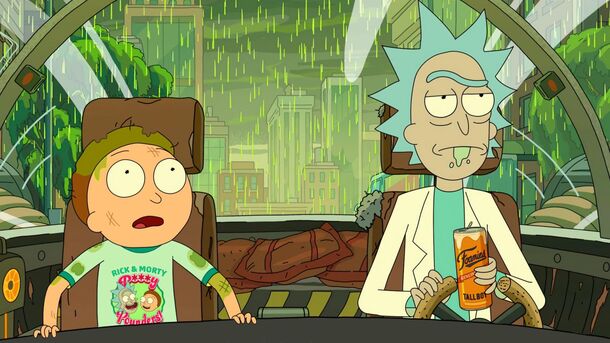 Mad scientist Rick Sanchez, burping his way through the multiverse, drags his anxious teenage grandson Morty on dangerous adventures. From fighting intergalactic bounty hunters to turning himself into a pickle (yes, you read that right), Rick's reckless abandon knows no limits. Morty's morality often clashes with Rick's nihilism, giving us this perfect blend of absurdity and profundity. That episode with the sentient gas cloud singing? Goodness gracious!
15. Final Space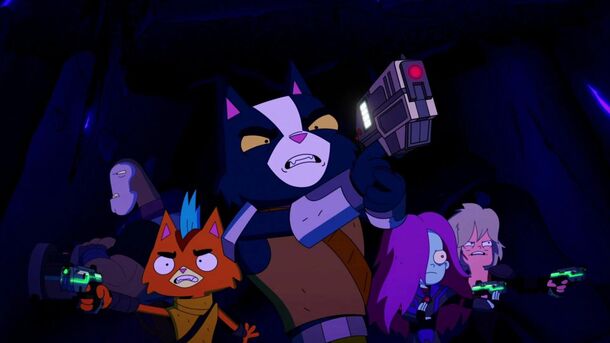 Astronaut Gary Goodspeed teams up with an alien named Mooncake to unlock the mystery of "Final Space." Along the way, they cross paths with bounty hunters, galactic armies, and Lovecraftian horrors. But it's not all doom and gloom; there are moments of true friendship, especially with Avocato, a cat-like alien. Remember when they confronted the villainous Lord Commander? Intense, right? Each episode peels back layers of a complex cosmic puzzle, keeping viewers on the edge of their seats.