Are Kevin Smith Fans Ready To Give 'Clerks 3' A Chance?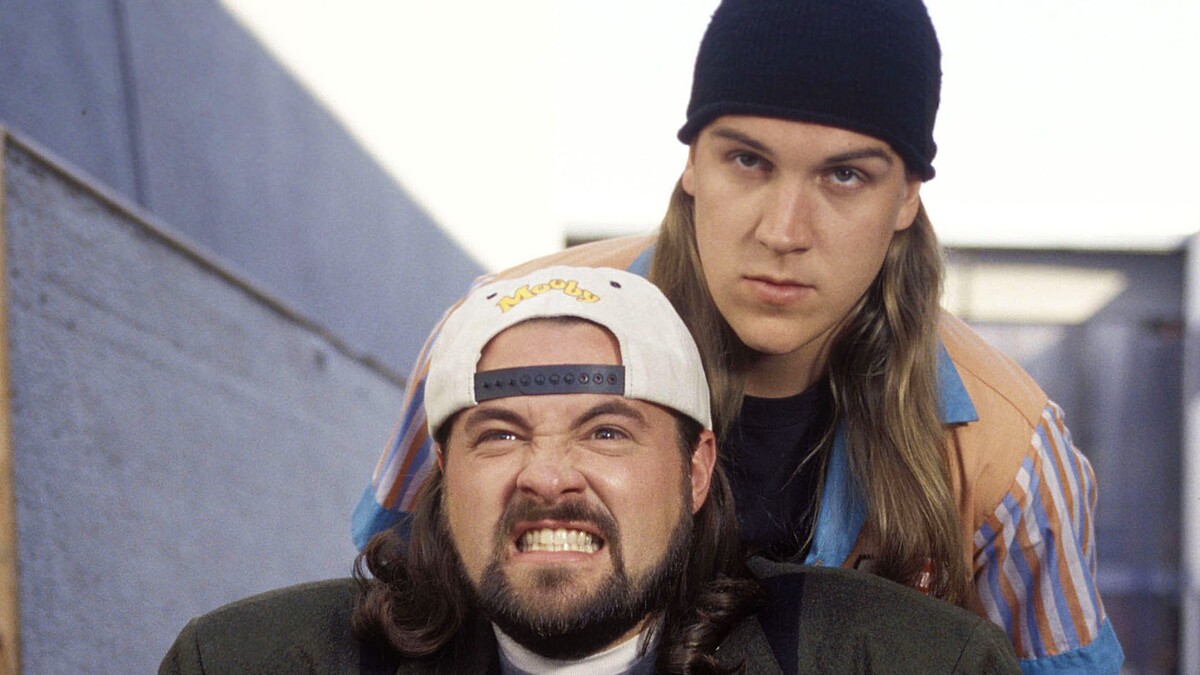 Kevin Smith just unveiled the first poster for Jay and Silent Bob's anticipated return to the feature films, but it looks like some fans are hoping the duo will remain a history.
Eighteen years after the last 'Clerks' movie, Kevin Smith is suddenly releasing a long-awaited threequel, once again immersing audiences in the hilarious world of the suburban grocery store and its diverse customers and employees. Kevin Smith and Jason Mewes will reprise their roles as the iconic duo Jay and Silent Bob, and it looks like the film will focus on what the world has become like for these '90s characters. Still, despite the nostalgic concept, some fans have begun to question whether this movie is even necessary.
The recently released poster sparked a discussion on Reddit, where fans of Kevin Smith lamented his fall from grace, noting that even marketing materials for 'Clerks 3' look tired and outdated.
"I wanna give this thing an honest chance, but that dude on the poster already looking like a decade-out-of-date Game of Thrones/LOTR punchline does not inspire confidence." – /Mudron.
Moreover, some people are even beginning to think that Smith himself may be out of touch as a creator. 'Dogma' and 'Clerks' creator has a successful YouTube show and has directed quite a handful of episodes for The CW superhero shows, but fans can't seem to forget that he hasn't made a successful film since 2006.
"Man, "that thing you liked when you were young but now they look old and tired" is just not that appealing to me. There is so very little chance this is good. Hate to say it. Artists have a thing that helps them make good stuff. Sometimes they just lose that thing. I think Smith just lost the ability to make a compelling movie." – /CrabSully.
Nevertheless, some fans still support Smith's decision to continue the grocery store story, arguing that assembling the entire cast once again proves that the script was written at the highest level.
"Clerks 2 is probably my favorite Kevin Smith movie. I'm excited and have been waiting for this for years now. I feel like Kevin takes special care with the clerks movies and Jeff Anderson (Randal) was very reluctant about coming back for the second one. So him being on board for this one convinces me that the story and writing is good. Also Jay and Bob being in the movie really isn't a tease. I mean...They buy the Quick Stop for them at the end of 2...." – /Kobachalypse.