Back from the Dead: 10 Zombie Films That Revived the Genre
Here are the top 10 zombie films that managed to give the genre a well-deserved adrenaline shot straight to the heart.
1. "Night of the Living Dead" (1968)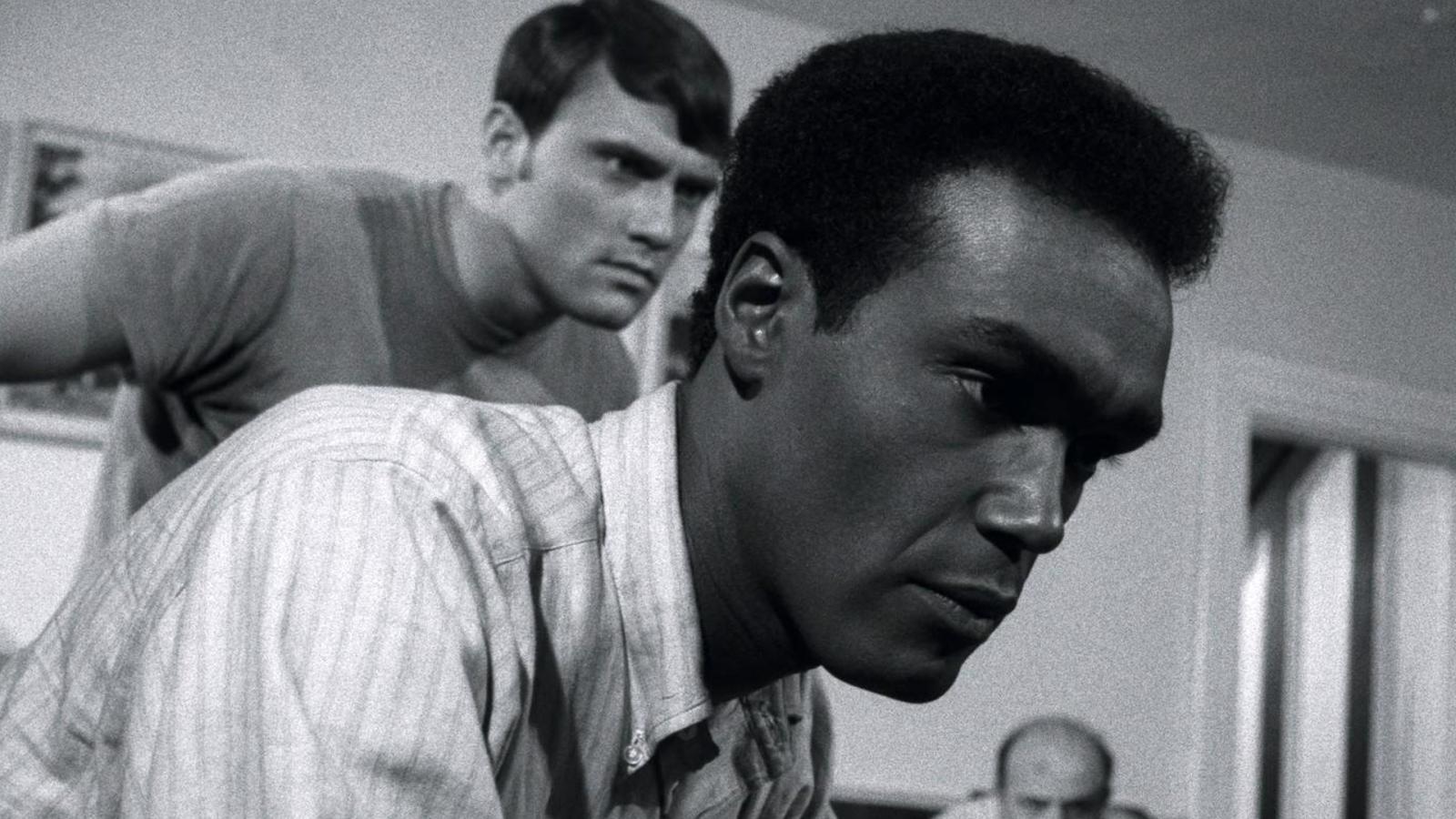 This granddaddy of all zombie films, directed by George A. Romero, pretty much invented the modern zombie genre. Strangely enough, they never actually used the word "zombie" in the film. Before this, zombies were more associated with voodoo and mind control. Romero's concept of the mindless, shambling, flesh-eating undead became the gold standard. Despite its low-budget appearance (it was shot in black and white), the film's social commentary and intense sequences made it a massive hit, grossing around $30 million worldwide from a $114,000 budget.
2. "Dawn of the Dead" (1978)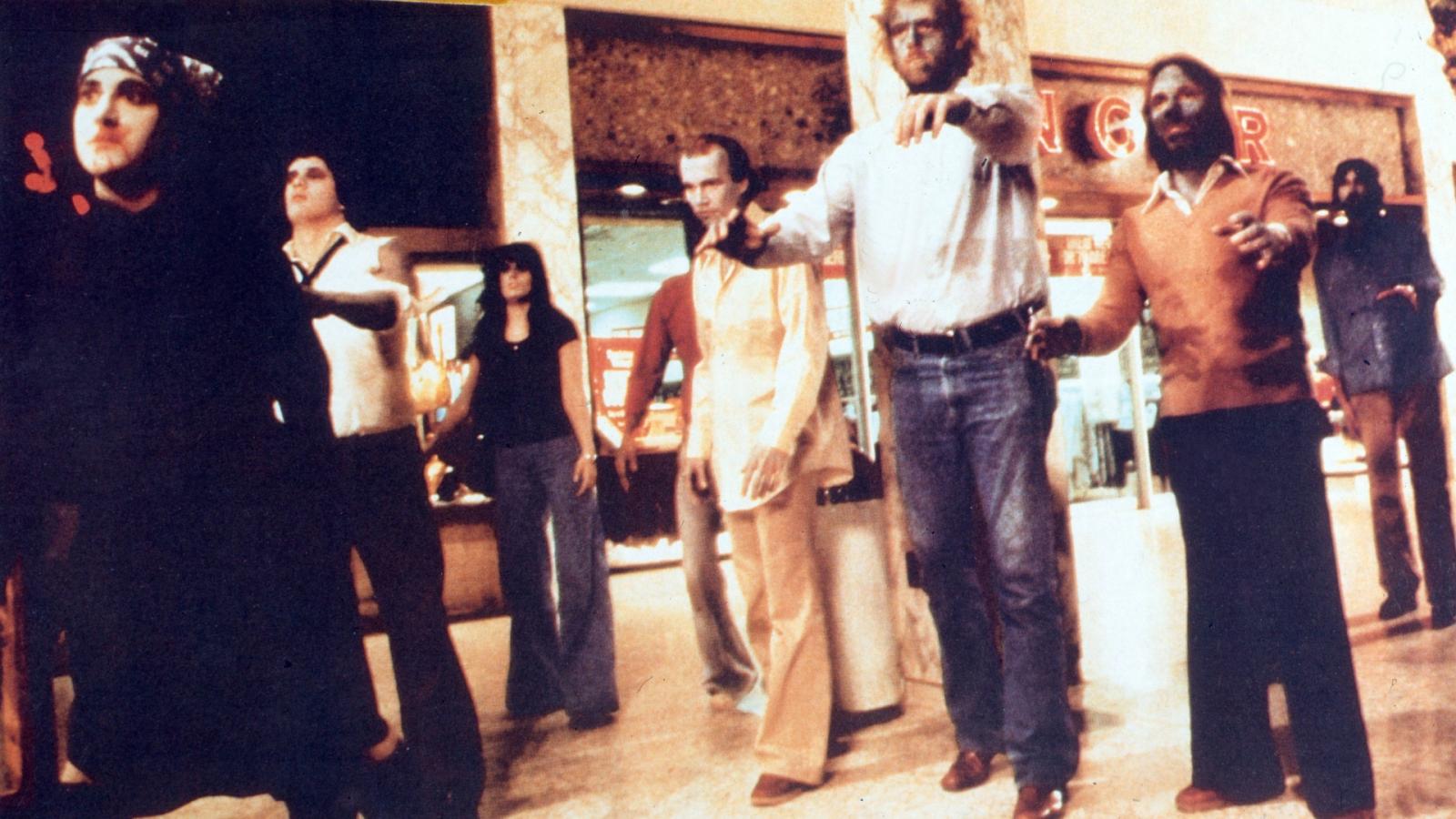 Keeping up with the George Romero love, "Dawn of the Dead" was the sequel to "Night of the Living Dead". This time, Romero injected a dose of satire into the mix, setting the movie in a shopping mall to critique consumer culture. As our group of survivors barricade themselves against the undead, the film prompts viewers to ask who the real zombies are – the literal undead or the mindless shoppers? To help with the film's gore effects, Romero enlisted the help of special effects artist Tom Savini, who would later become a legend in the industry.
3. "28 Days Later" (2002)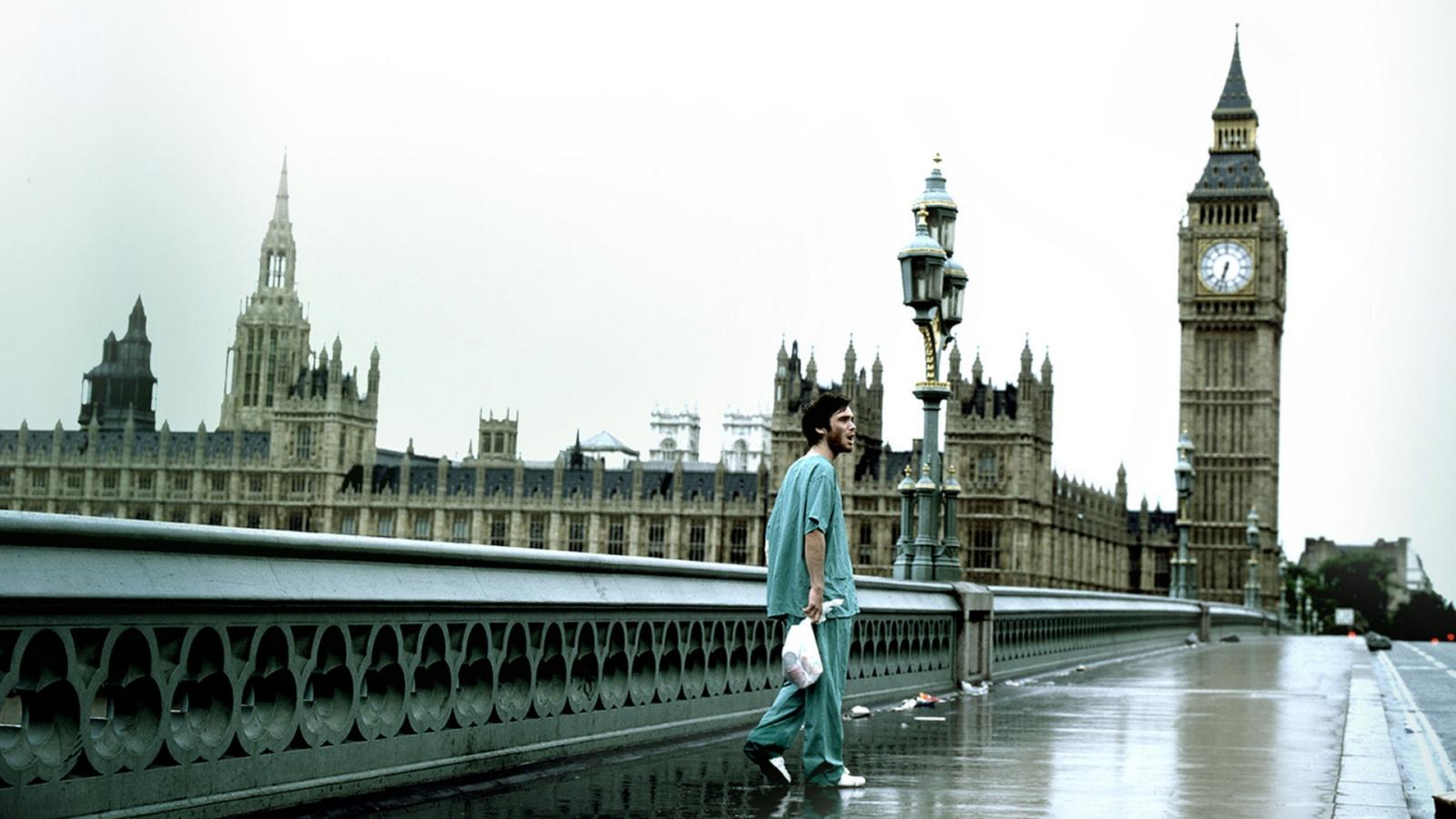 Director Danny Boyle 's "28 Days Later" brought a fresh take on the zombie genre. Instead of slow, shambling creatures, the zombies, or "infected," in this film were terrifyingly fast and aggressive, adding a whole new layer of fear so intense, it was actually pretty hard to watch. The story followed a group of survivors navigating post-apocalyptic Britain after a rage-inducing virus decimated the population. This critically acclaimed film not only revitalized the genre but also introduced the concept of fast zombies, forever dividing zombie enthusiasts into 'fast vs. slow' camps.
4. "Shaun of the Dead" (2004)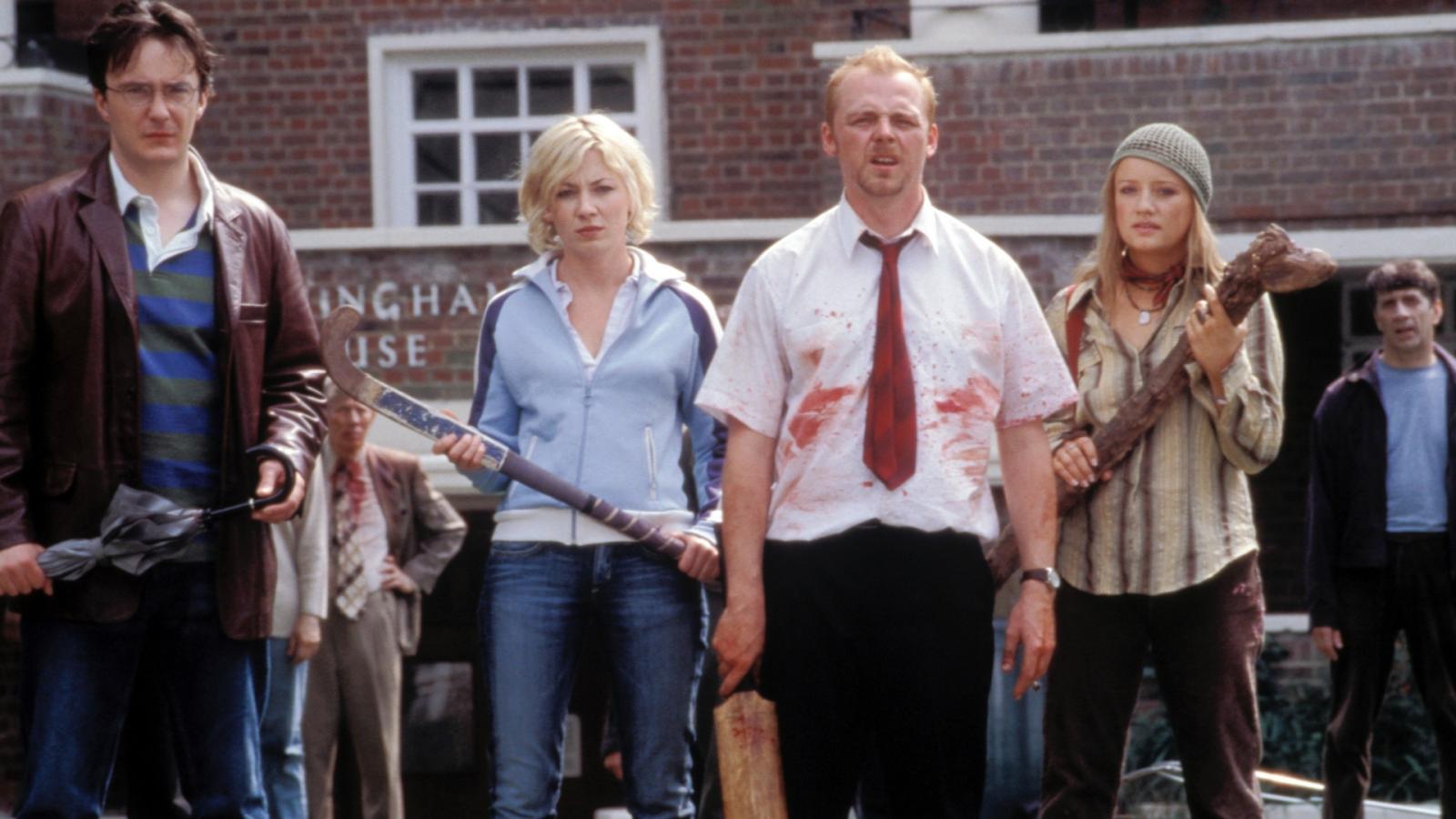 Ever thought a zombie film could make you laugh? Neither did we until "Shaun of the Dead" hit the screens. This brilliant British comedy, directed by Edgar Wright and starring Simon Pegg and Nick Frost, is a hilarious take on the zombie apocalypse. Shaun, a directionless electronics store employee, decides to turn his moribund life around just as the undead start roaming the streets. The film's genius lies in its perfect blend of horror, comedy, and surprisingly touching moments. It was a hit with audiences and critics alike, with a 92% rating on Rotten Tomatoes.
5. "Zombieland" (2009)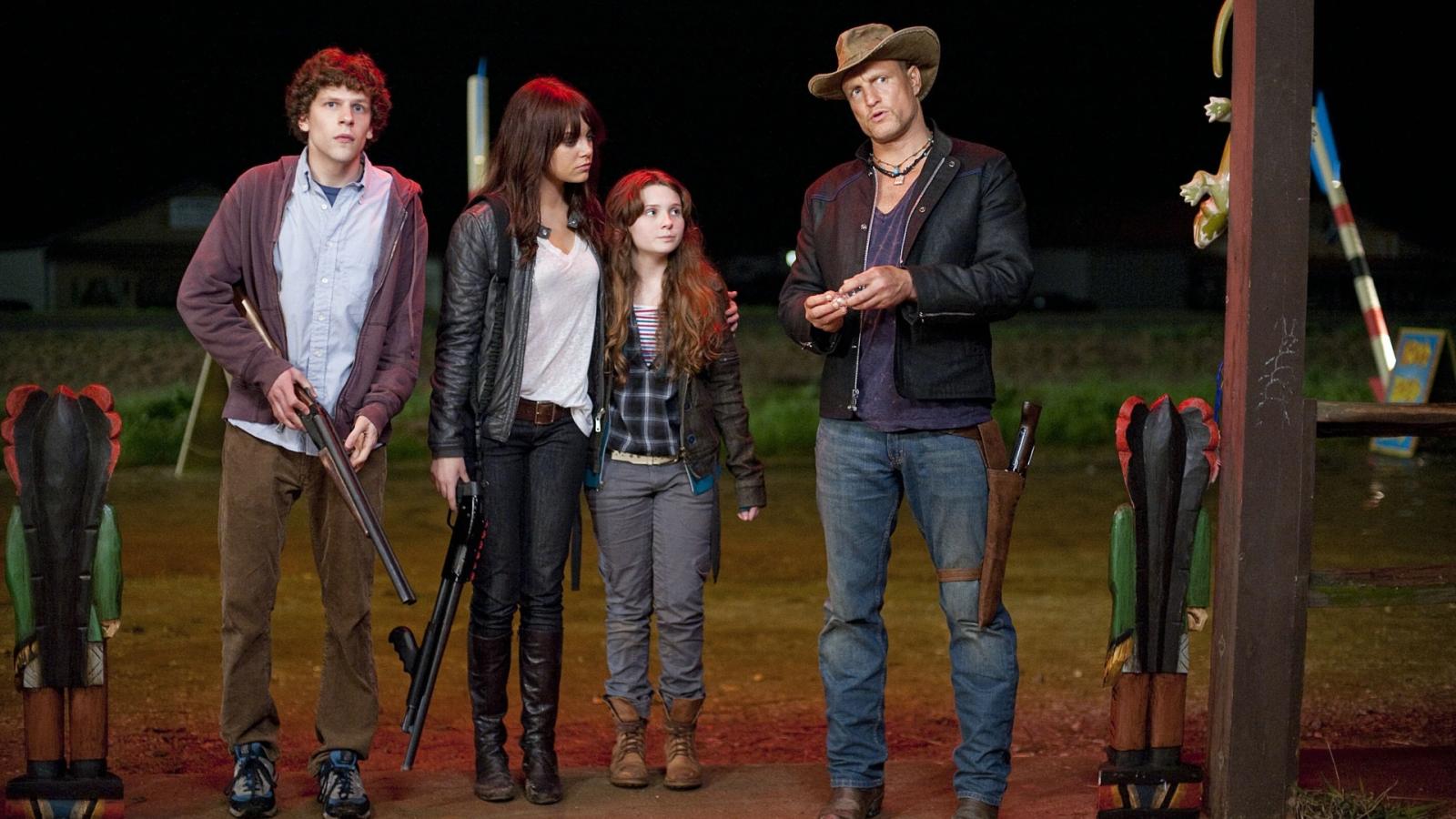 If "Shaun of the Dead" taught us that zombie films could be funny, "Zombieland" proved they could be downright hilarious. This American comedy, starring Jesse Eisenberg, Woody Harrelson, Emma Stone, and Abigail Breslin, is a road-trip film in a zombie-infested America. It's filled with witty humor, unique characters, and rules for surviving a zombie apocalypse (Rule #1: Cardio). Fun trivia: The part where Bill Murray, playing himself, pretends to be a zombie was actually his idea.
6. "World War Z" (2013)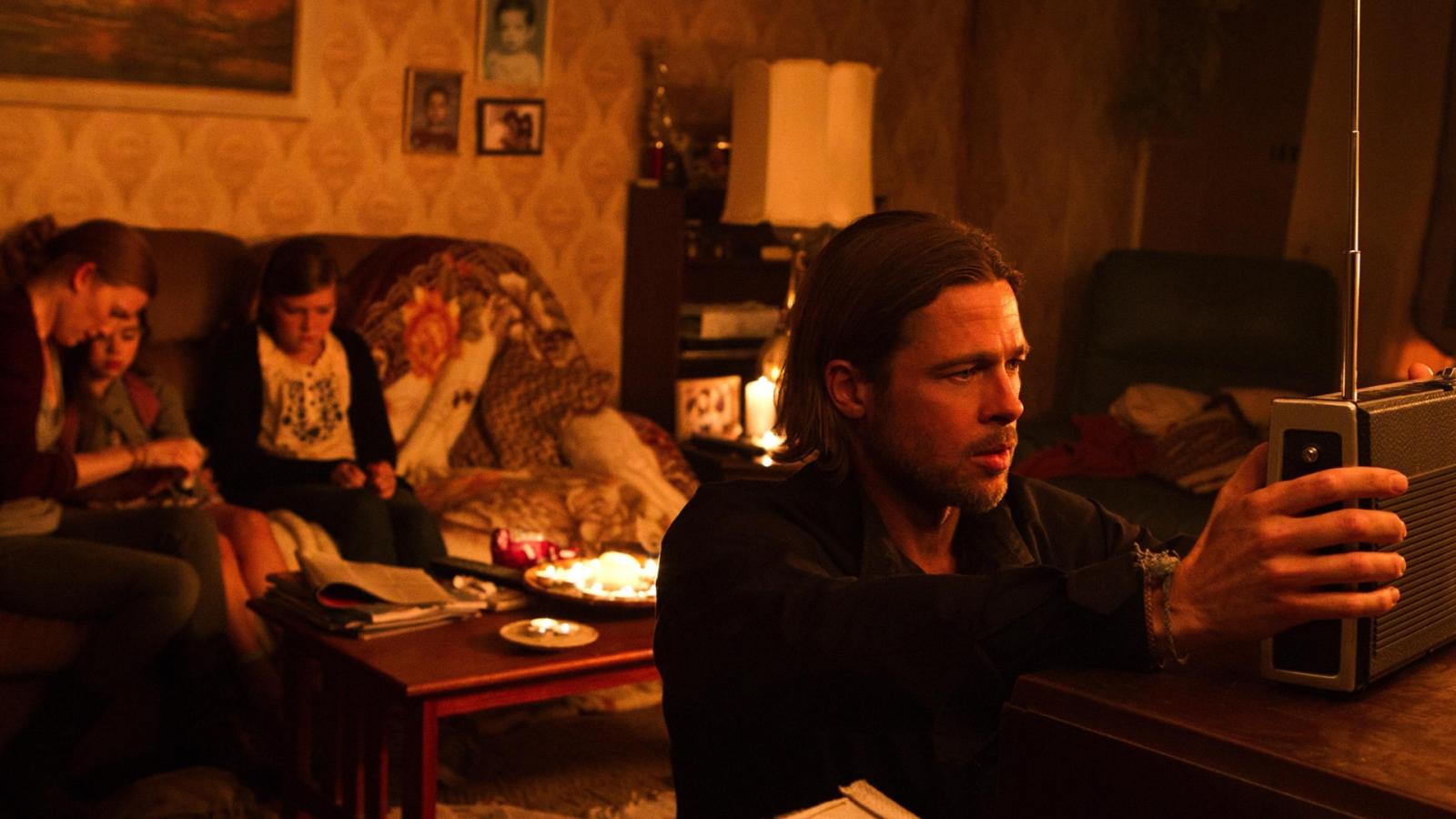 "World War Z" is an action-packed thriller that deviates from the slow-paced, brooding atmosphere often associated with zombie films. Brad Pitt stars as Gerry Lane, a former United Nations investigator who is reluctantly pulled out of retirement when a mysterious pandemic turns people into fast-moving, biting zombies. The movie showcases a globe-trotting Lane trying to trace the origin of the outbreak to develop a potential solution. The film went through significant rewrites and reshoots, particularly the third act, to create a more coherent and satisfying ending. Despite these production troubles, "World War Z" was a box office success, grossing over $540 million worldwide.
7. "Train to Busan" (2016)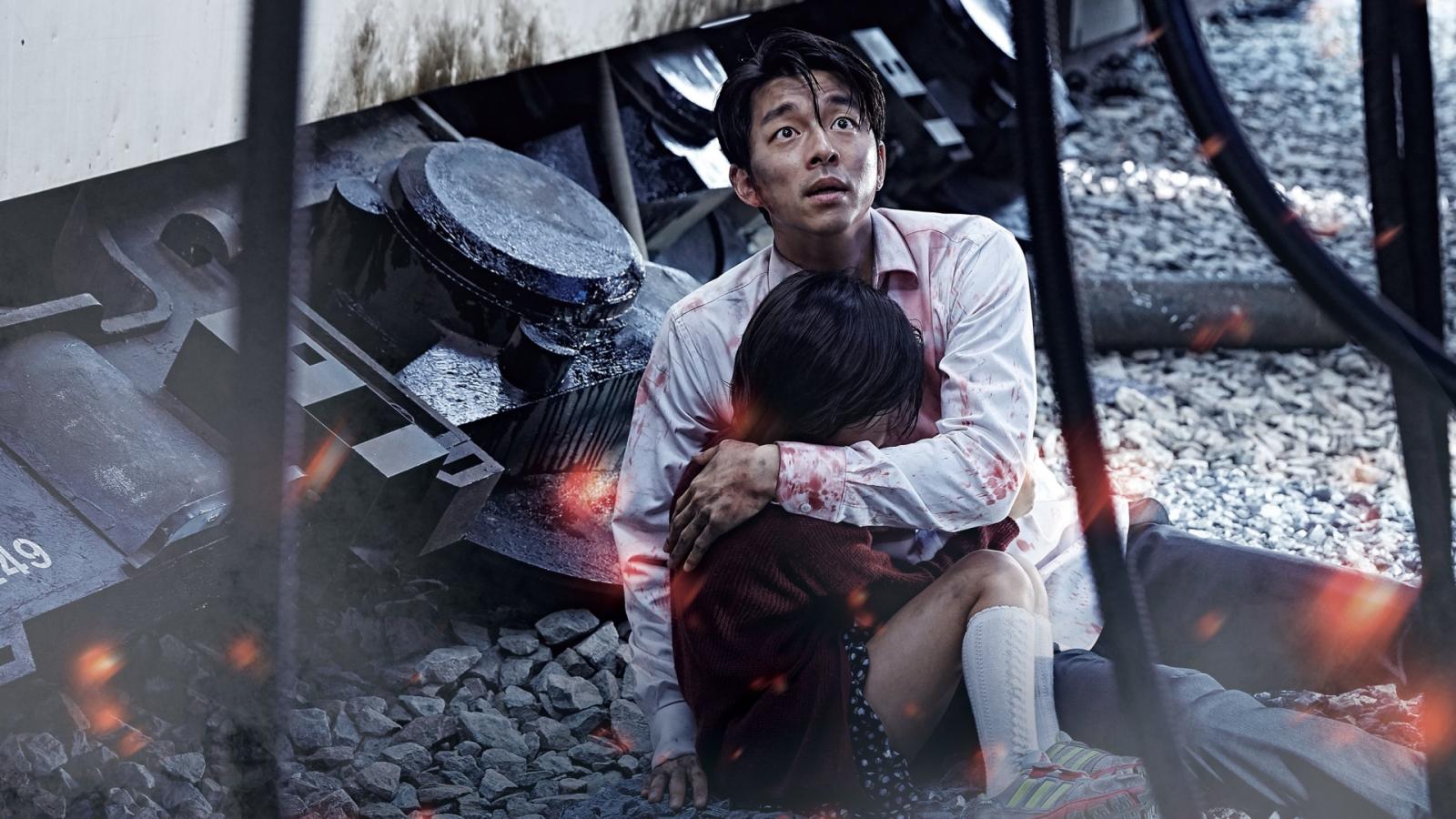 This South Korean sensation, directed by Yeon Sang-ho, takes a claustrophobic setting – a moving train – and infests it with hordes of very fast and aggressive undead. The plot focuses on a workaholic father and his estranged daughter, among other passengers, who must fight for survival as they travel from Seoul to Busan. The film delivers not only relentless horror and impressive action scenes but also heart-wrenching drama. "Train to Busan" became a massive hit, garnering international acclaim, a 94% approval rating on Rotten Tomatoes, and raking in over $98 million at the worldwide box office.
8. "The Girl with All the Gifts" (2016)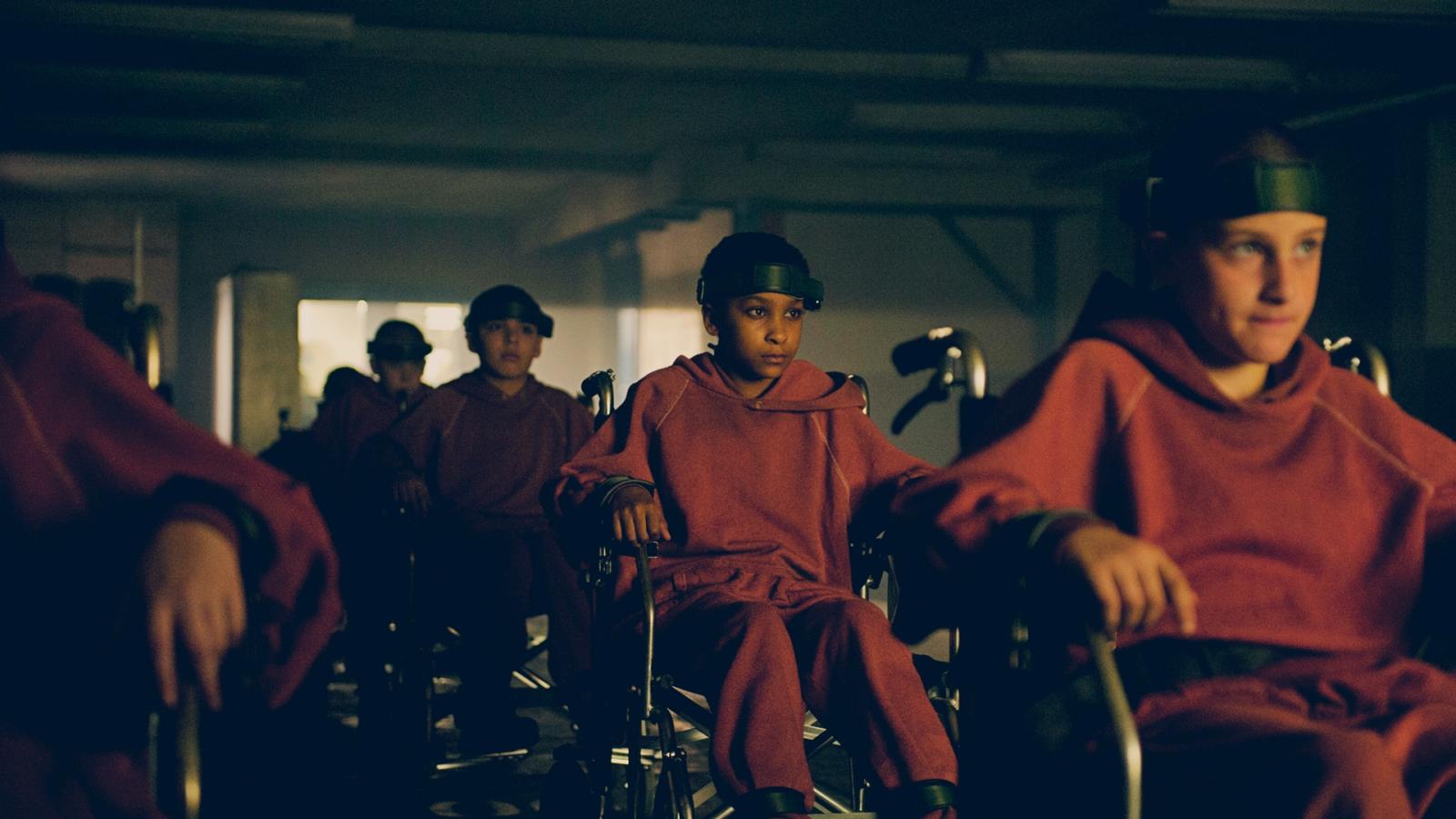 "The Girl with All the Gifts," based on M.R. Carey's novel of the same name, presents a unique and innovative take on the zombie genre. The story revolves around Melanie, a highly intelligent and curious girl who also happens to be a "hungry" – a zombie that retains human-like qualities. She and her teacher navigate a dystopian future where humanity is on the brink of extinction. The film's fresh approach to the zombie mythos, combined with an outstanding performance by Sennia Nanua as Melanie, revitalized the genre.
9. "Cargo" (2017)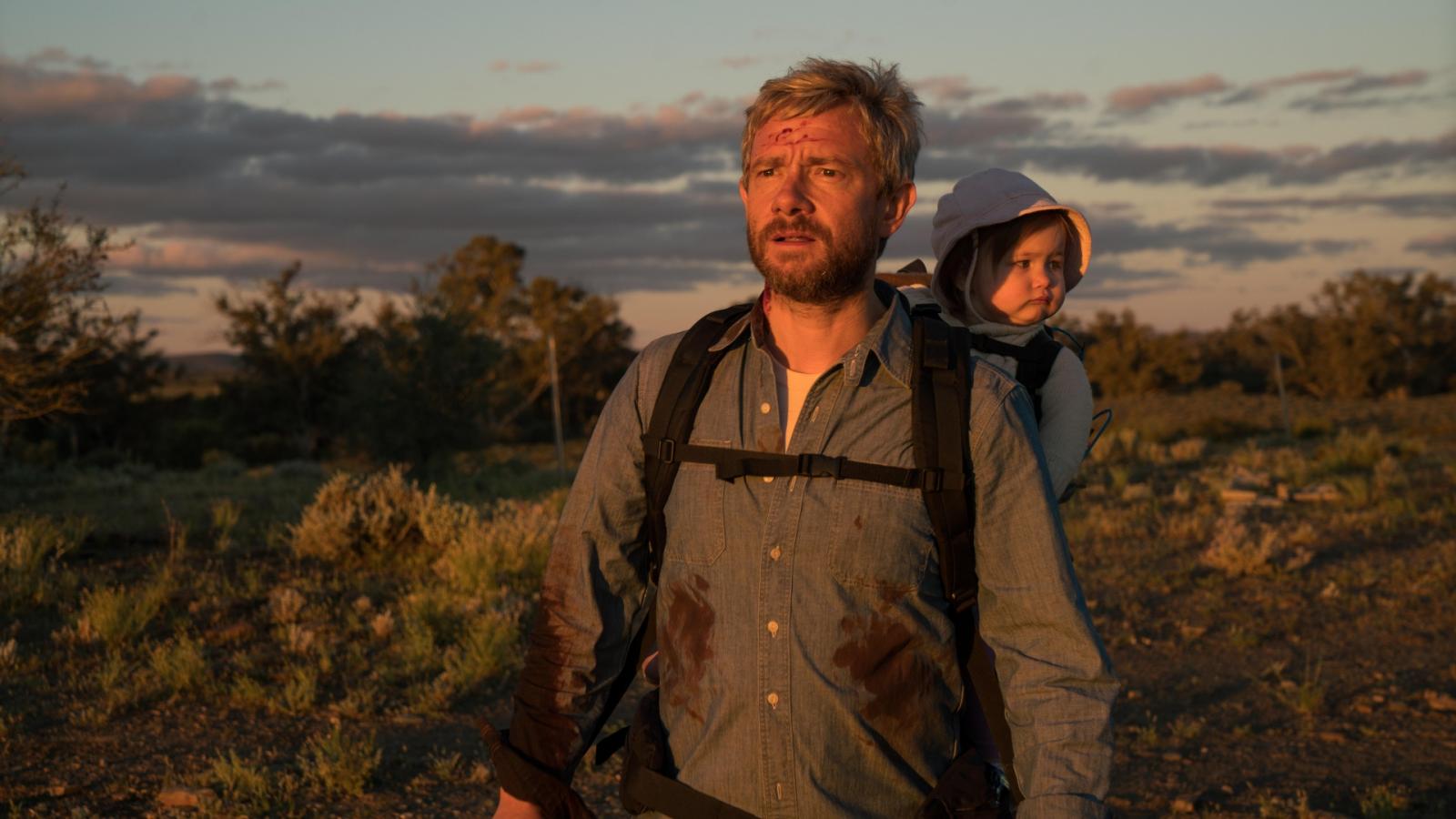 "Cargo," an Australian post-apocalyptic drama, is an emotional journey through a zombie-infested wilderness. The plot follows Andy, played by Martin Freeman, who, after being infected, has 48 hours to find a new caretaker for his baby daughter before he turns. The narrative's slow burn and focus on human relationships set it apart from most other films in the genre. Interestingly, "Cargo" originated as a seven-minute short film released in 2013 and was later expanded into a full feature. It didn't make waves at the box office but was well-received by critics and audiences alike for its emotional depth.
10. "One Cut of the Dead" (2017)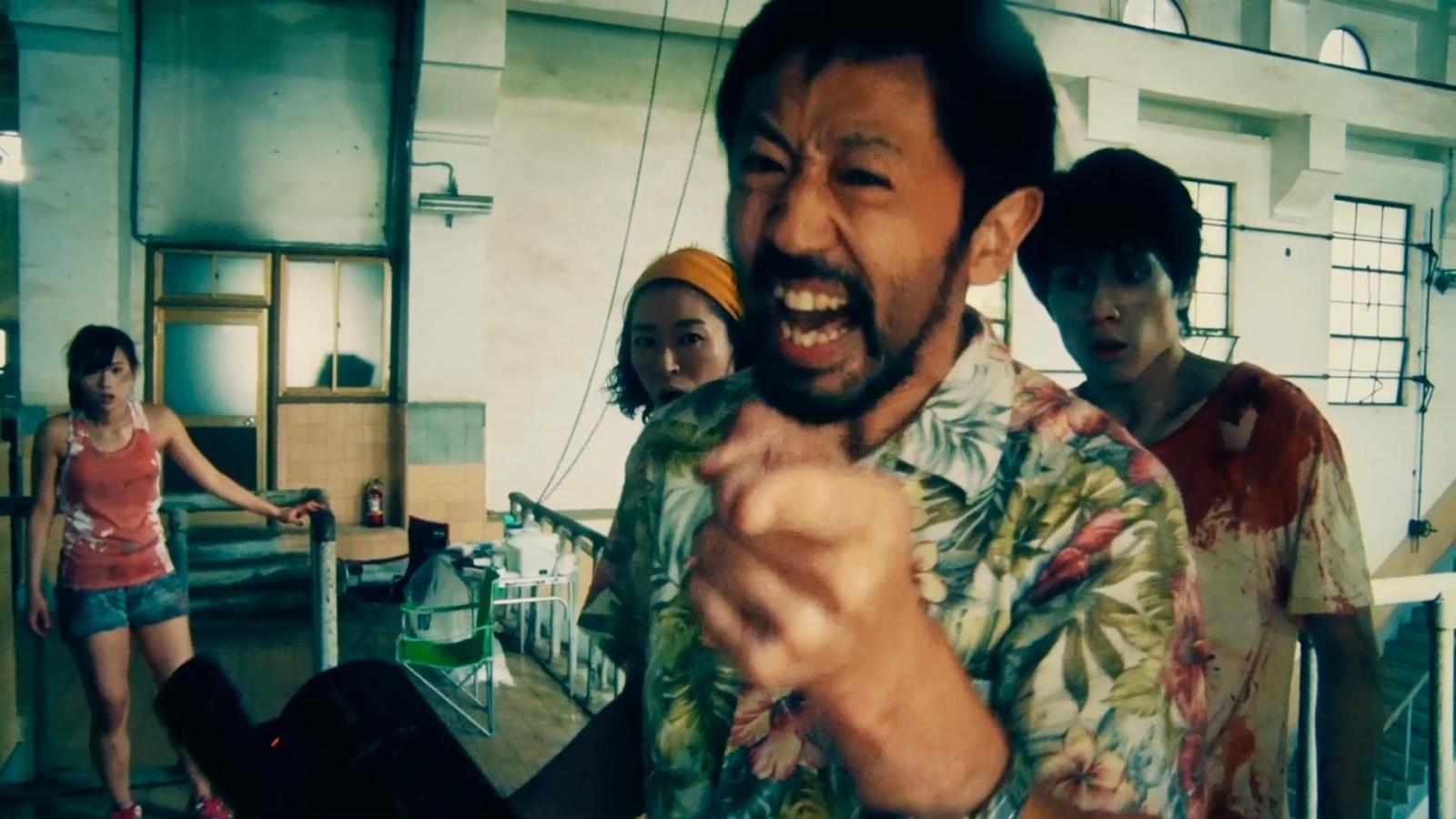 "One Cut of the Dead," a Japanese zombie comedy, truly revives the genre by pretty much turning it inside out. The movie starts as a low-budget zombie film shooting in an abandoned warehouse when real zombies attack the crew. However, that's just the first 37 minutes, all shot in a single take. The rest of the movie rewinds to provide hilarious behind-the-scenes insight, proving that sometimes, making a movie feels like surviving a zombie apocalypse (LA people, you know what I'm talking about, don't you.) Despite its shoestring budget, the film earned more than a thousand times its budget at the box office, making it one of the most profitable movies of all time.