Can Jenna Ortega Ever Become MCU Star, Given That She Already Made Her Debut In 2013?
What's the best role for the Wednesday star in Marvel?
Jenna Ortega has become a big name in Hollywood, mostly for her performance in Netflix's series Wednesday. Many fans think it's only a matter of time before Marvel gives her a call.
You may be surprised, but Ortega already had a brief role in the Marvel Cinematic Universe. In Iron Man 3, Ortega portrayed the Vice President's daughter, who was central to the plot, as her condition was the Vice President's motivation to cooperate with the villain, Aldrich Killian.
Surprisingly, Mia Khalifa, of all people, shared her opinion on her X account (formerly known as Twitter), about Ortega's future in the MCU. Khalifa claimed that Ortega's minor role in Iron Man 3 might prevent her from playing a lead role in a Marvel film.
This claim is based on the general practice of Marvel avoiding the recasting of actors in significant roles. But is this really a barrier for Ortega?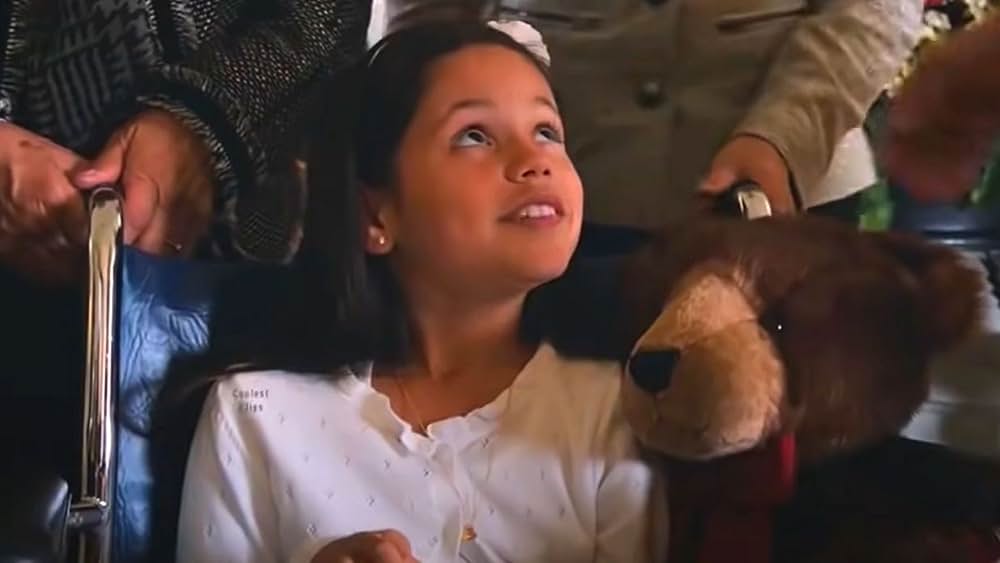 Fast forward to today, and rumors are swirling that Ortega is in talks to play White Tiger in the upcoming MCU series Daredevil: Born Again.
This casting would be significant, as White Tiger is a Latina superhero, and Ortega, who has Latin heritage, would be a substantial step forward in terms of representation within the MCU.
If these rumors are true and Ortega is confirmed for this role, it could be a game-changer for both her and the MCU. She would be the first actress to bring Marvel's White Tiger character to life.
With White Tiger's superhuman abilities and Ortega's popularity, she could potentially become a key figure in the MCU, possibly joining the ranks of the Avengers or another superhero team.
Sure, Jenna Ortega had a tiny role in Iron Man 3 as part of the MCU, but let's keep it real — it was super minor. If Marvel decides to bring her back as a new character, fans are likely going to be thrilled.
And honestly, who's going to question using the same actress from a movie that came out a decade ago? Plus, some actors actually played multiple roles in the MCU.
Do you expect Jenna Ortega to appear in the MCU?
Source: Mia Khalifa on X