Career Crashers: 10 Roles That Ended Promising Acting Careers
The top ten roles that made once promising careers come crashing down like a botched stunt on a Michael Bay set.
1. Taylor Kitsch in "John Carter" (2012)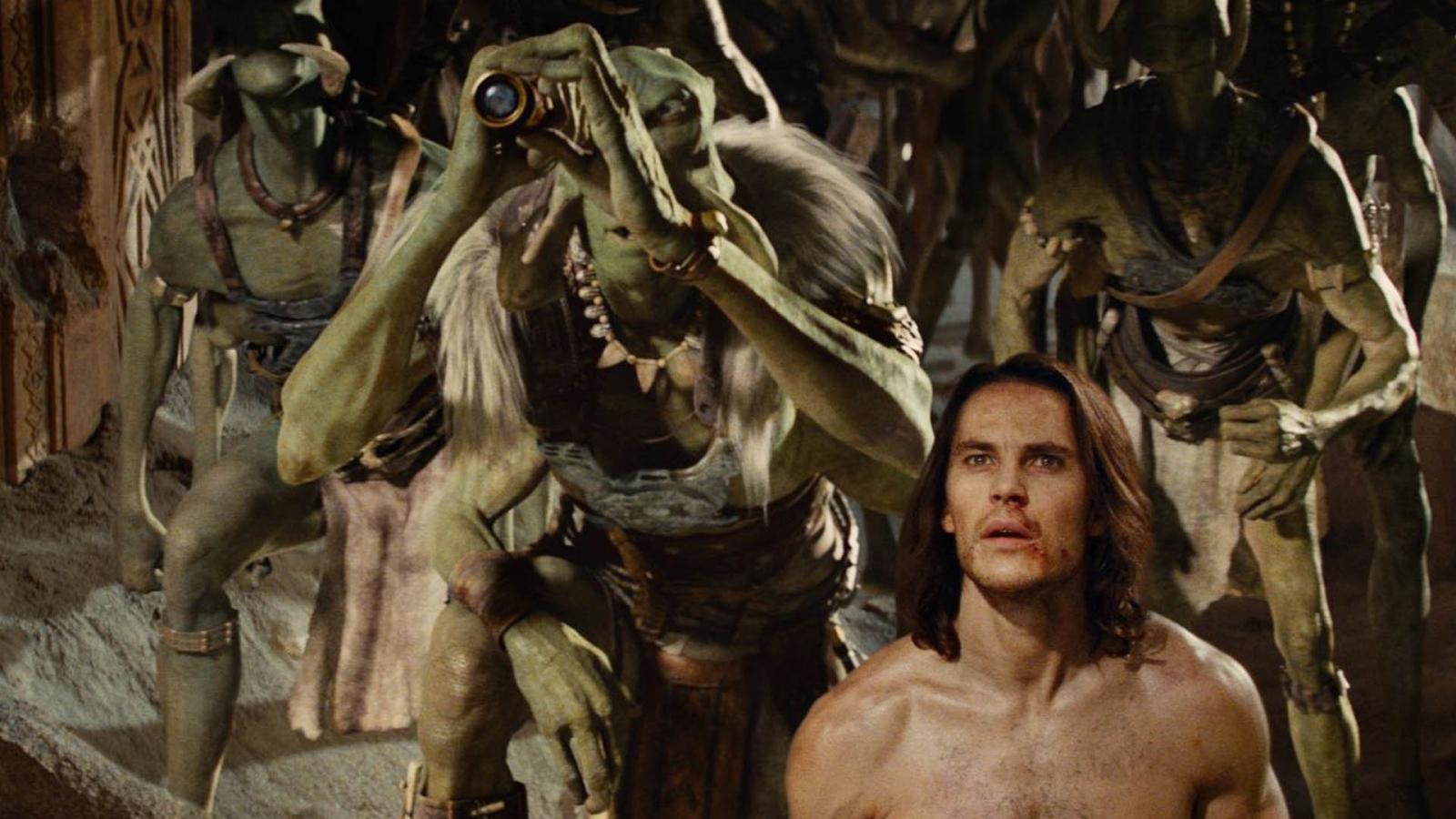 Taylor Kitsch, known for his rugged charm on "Friday Night Lights," seemed poised for a meteoric rise. Enter "John Carter," the sci-fi epic from Disney that landed with all the grace of a Martian spaceship crashing into a Waffle House. The plot, revolving around a Civil War veteran who gets transported to Mars, was as hard to follow as Kitsch's character arc. Reviews were less than stellar, with a paltry 52% on Rotten Tomatoes. The film's monstrous budget and dismal box office returns branded Kitsch as a risk, damaging his leading-man status. However, it wasn't all doom and gloom. Kitsch took the blow in stride, refocusing on smaller, more critically acclaimed projects.
2. Mike Myers in "The Love Guru" (2008)
Mike Myers, the man who brought us "Wayne's World" and "Austin Powers," ventured into risky territory with "The Love Guru." The plot revolved around a self-help guru helping a hockey player get his mojo back. The film was critically panned for its slapstick humor and borderline offensive stereotyping, receiving a scathing 13% on Rotten Tomatoes. The audience reaction was lukewarm at best, with many finding Myers' character grating rather than amusing. The film's poor reception and subsequent box office flop sidelined Myers from leading roles for several years.
3. Hayden Christensen in the "Star Wars " Prequels (1999 – 2005)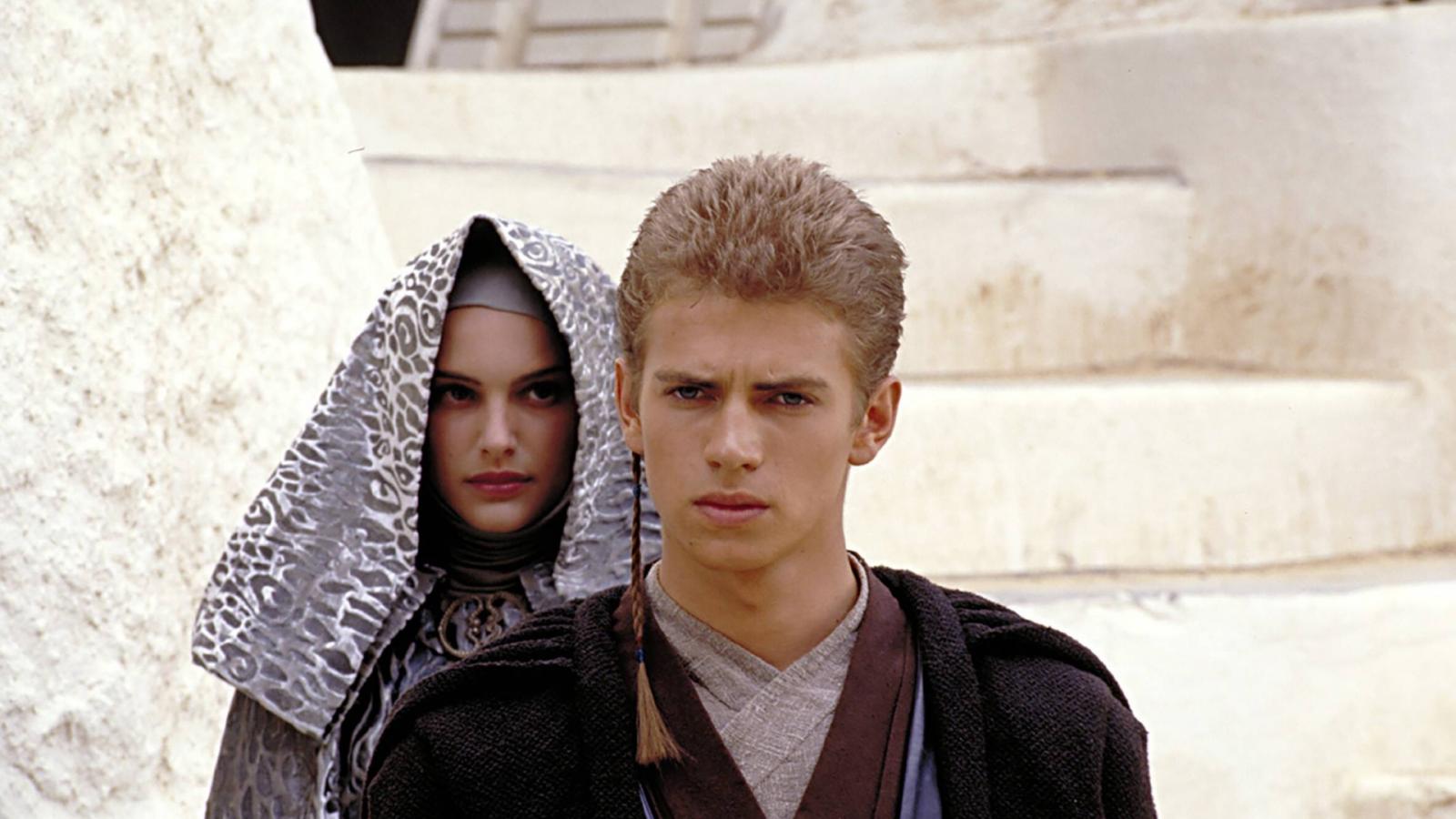 Hayden Christensen, once the darling of indie cinema, took on the role of Anakin Skywalker in the "Star Wars" prequels with enthusiasm. However, the wooden dialogue and stiff performances didn't endear him to fans of the franchise. Christensen's portrayal was met with criticism and even resulted in two Razzie awards. Behind the scenes, Christensen reportedly struggled with the media attention, choosing to retreat from Hollywood after the trilogy concluded. With a Rotten Tomatoes rating lingering at 65% for "Attack of the Clones", it's clear the force wasn't with this one.
4. Elizabeth Berkley in "Showgirls" (1995)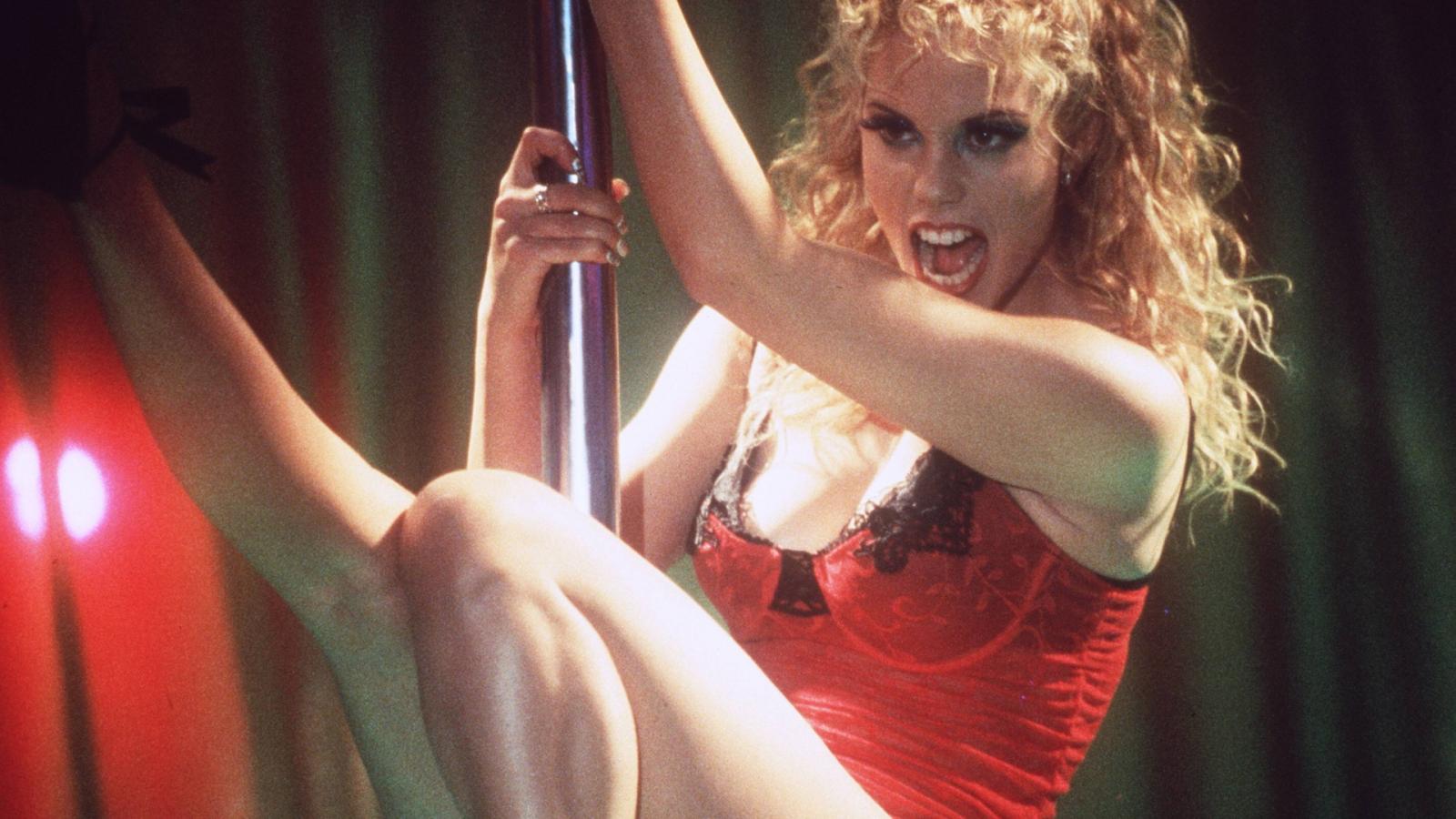 Elizabeth Berkley, fresh from her wholesome role in the TV show "Saved by the Bell," dove headfirst into the NC-17 rated "Showgirls." As exotic dancer Nomi Malone, Berkley's performance was labeled over-the-top and cringe-worthy. Critics and audiences alike were taken aback by the film's explicit nature and lackluster plot. The film tanked, earning a meager 23% on Rotten Tomatoes and multiple Razzie Awards. Unfortunately, Berkley's promising career took a hit, and she never quite managed to shake off the "Showgirls" stigma.
5. Chris Klein in "Rollerball" (2002)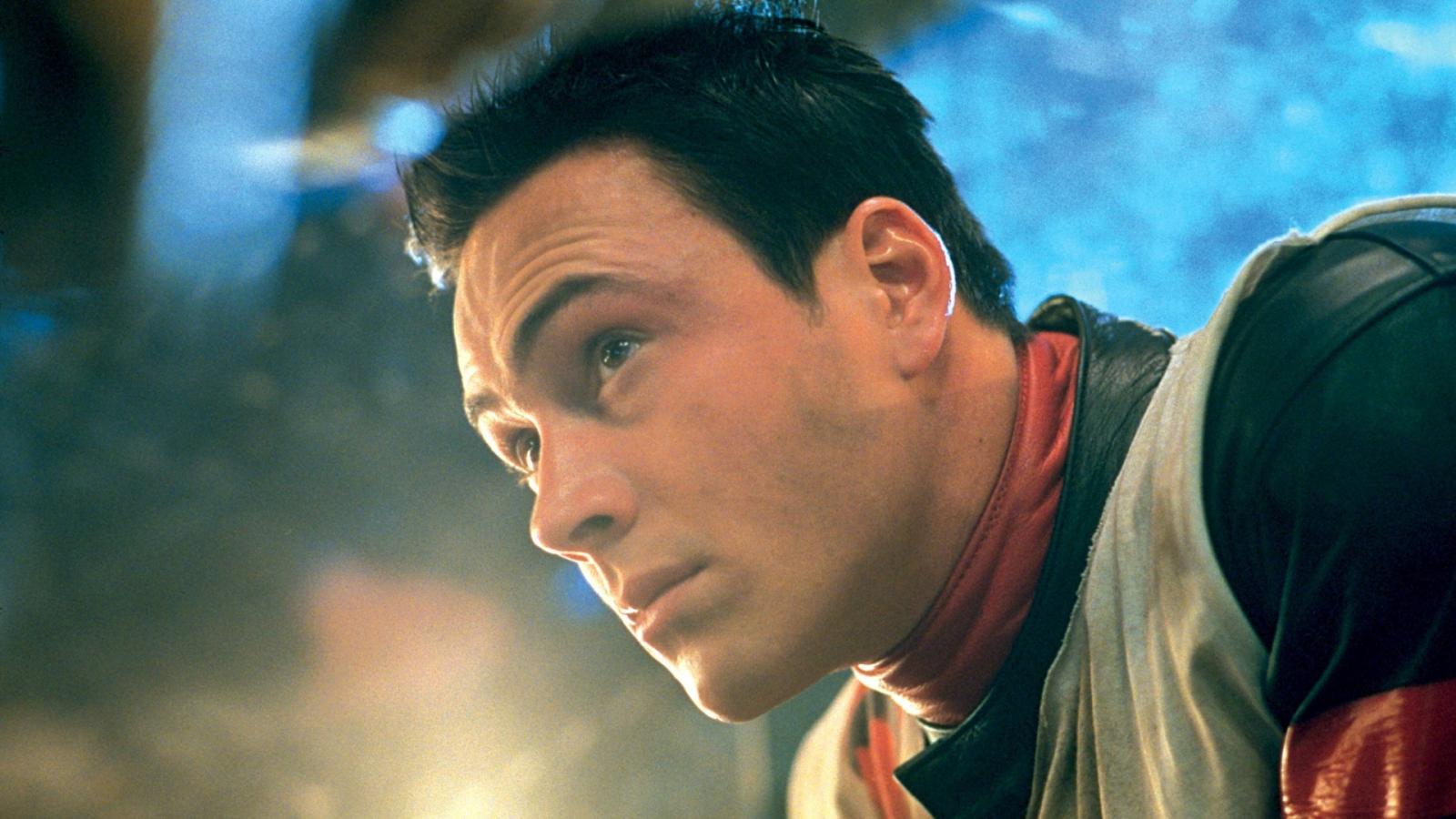 From the successful "American Pie" series, Chris Klein seemed to have a bright future ahead. But "Rollerball," a remake of the 1975 classic, proved to be a one-way ticket to obscurity. The convoluted plot centered on a deadly sport that was a mashup of roller derby and basketball, and it failed to resonate with audiences. The film was a critical and commercial disaster, amassing a pitiful 3% on Rotten Tomatoes. Behind the scenes, reports of reshoots and on-set conflicts further added to the movie's woes. For Klein, this was a career crasher, and he struggled to regain his footing in Hollywood post-"Rollerball."
6. Jennifer Lopez in "Gigli" (2003)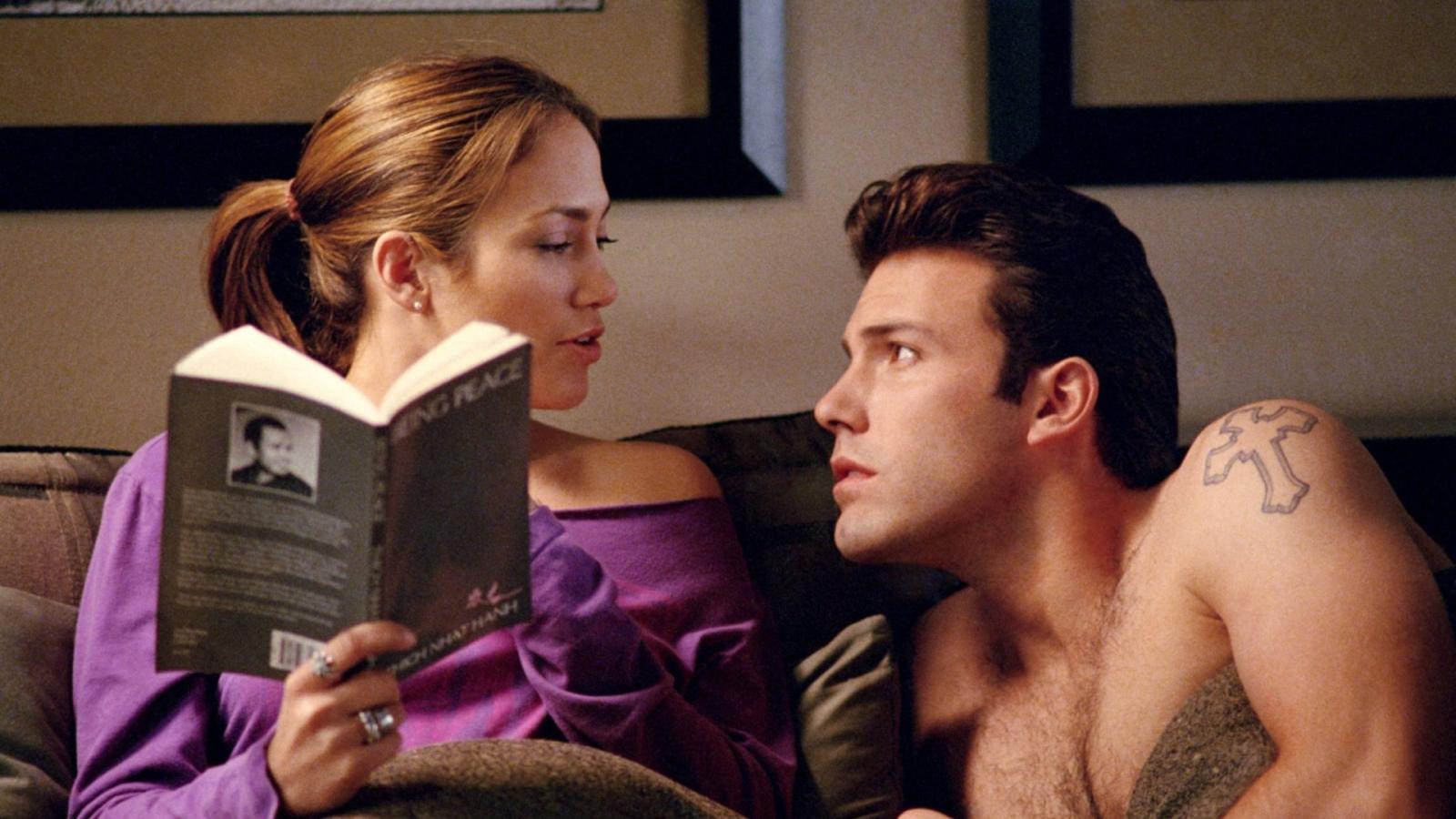 Jennifer Lopez, acclaimed for her work in "Selena" and "Out of Sight," teamed up with then-beau Ben Affleck for the romantic comedy "Gigli." Despite the star power, the movie turned into a cinematic Titanic, sinking without a trace. The plot centered on a low-ranking mobster assigned to kidnap the mentally impaired brother of a powerful prosecutor, but it ended up being as disjointed as it sounds. It's infamous for being one of the worst movies of all time, with a miserable 6% on Rotten Tomatoes. Lopez's once-rising film career took a major hit, prompting her to pivot towards her music and fashion ventures.
7. Halle Berry in "Catwoman" (2004)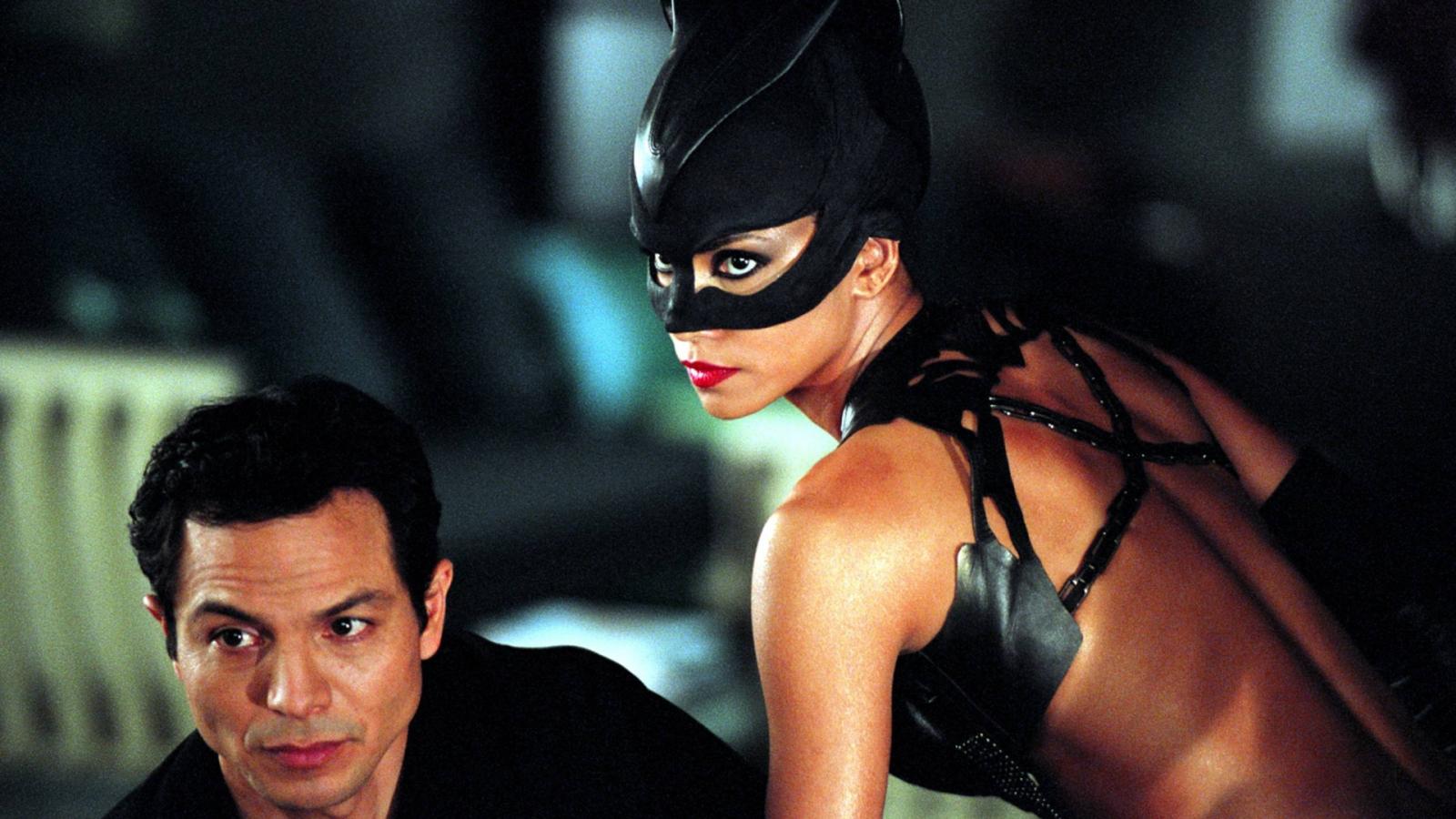 Fresh off her Oscar win for "Monster's Ball," Halle Berry signed on for "Catwoman," a film that promised to catapult her to action stardom. However, the movie turned out to be a purrfect disaster. The plot, involving an ancient Egyptian cat goddess and a villainous makeup mogul, was as bizarre as Berry's feline outfit. The film clawed its way to a 8% rating on Rotten Tomatoes, with Berry herself jokingly accepting a Razzie award for Worst Actress. While Berry's career didn't completely capsize, the "Catwoman" debacle definitely caused it to wobble.
8. Eddie Murphy in "The Adventures of Pluto Nash" (2002)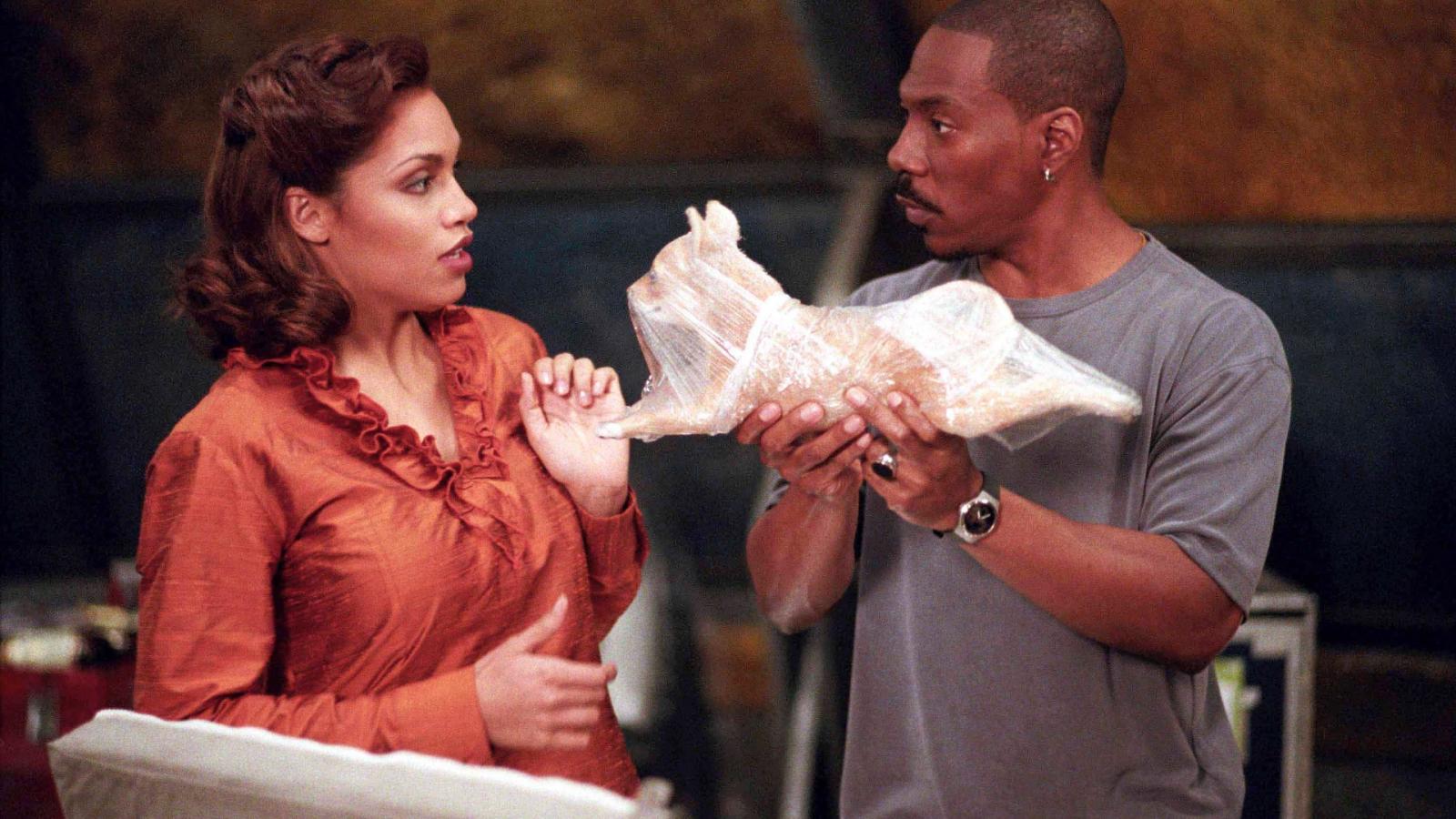 Eddie Murphy, known for his comedic genius, couldn't save "The Adventures of Pluto Nash" from becoming a stellar failure. The movie, set in a lunar colony, involved a nightclub owner tangling with the lunar mob – a plot as silly as it sounds. The film bombed spectacularly at the box office, earning a chilling 5% on Rotten Tomatoes. Murphy's career went into a slump after the film, and while he made a comeback with "Dreamgirls," the "Pluto Nash" disaster remains a blemish on his illustrious career.
9. Jake Lloyd in "Star Wars: Episode I – The Phantom Menace" (1999)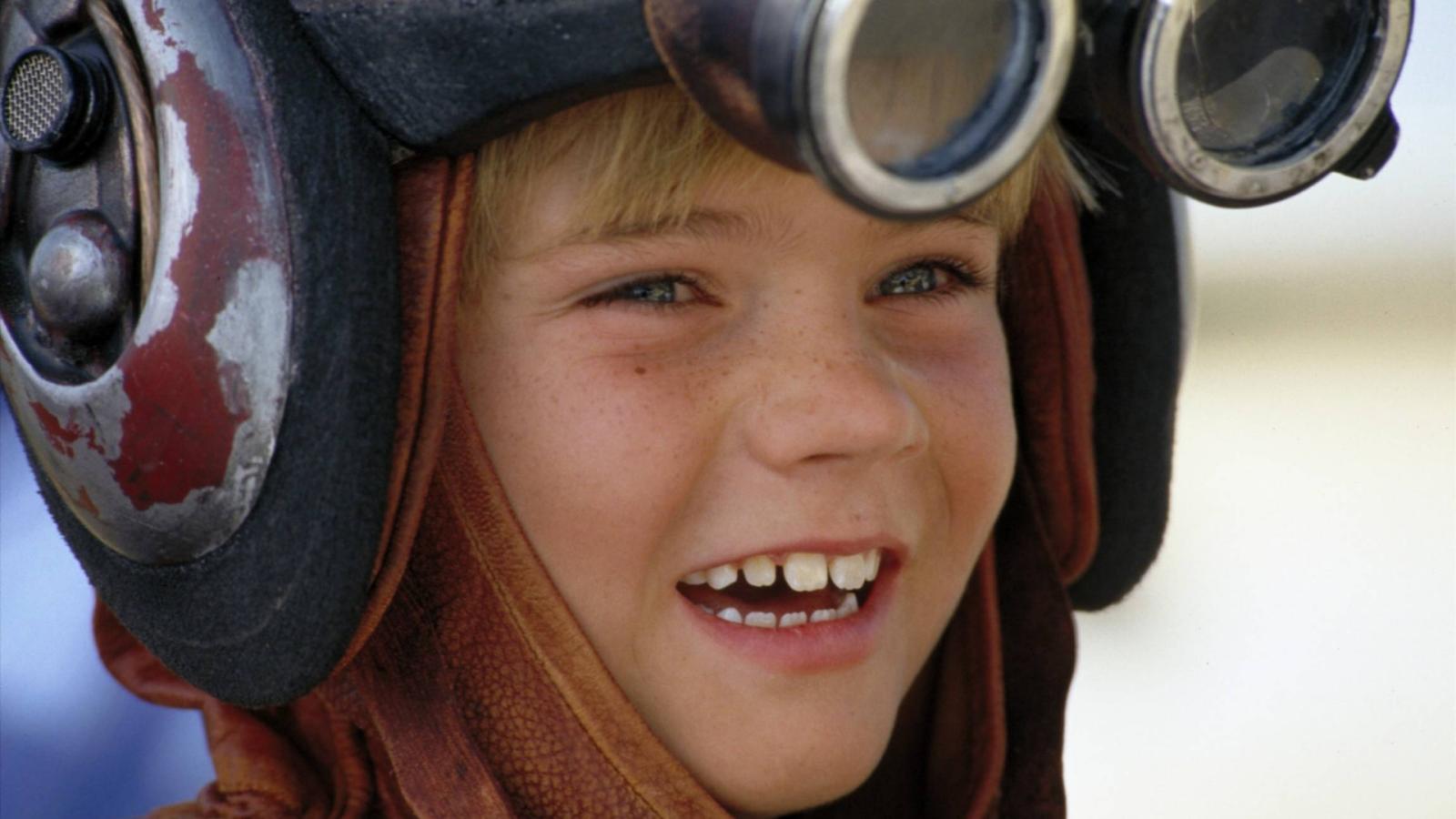 Jake Lloyd, who played young Anakin Skywalker in "Star Wars: Episode I – The Phantom Menace," had a promising career ahead. However, the intense backlash from fans and critics put the brakes on his acting journey. Despite grossing over a billion dollars worldwide, the film received a lukewarm 51% rating on Rotten Tomatoes. Lloyd, unfortunately, bore the brunt of the criticism, causing him to quit acting and leading to a difficult life away from the limelight.
10. Geena Davis in "Cutthroat Island" (1995)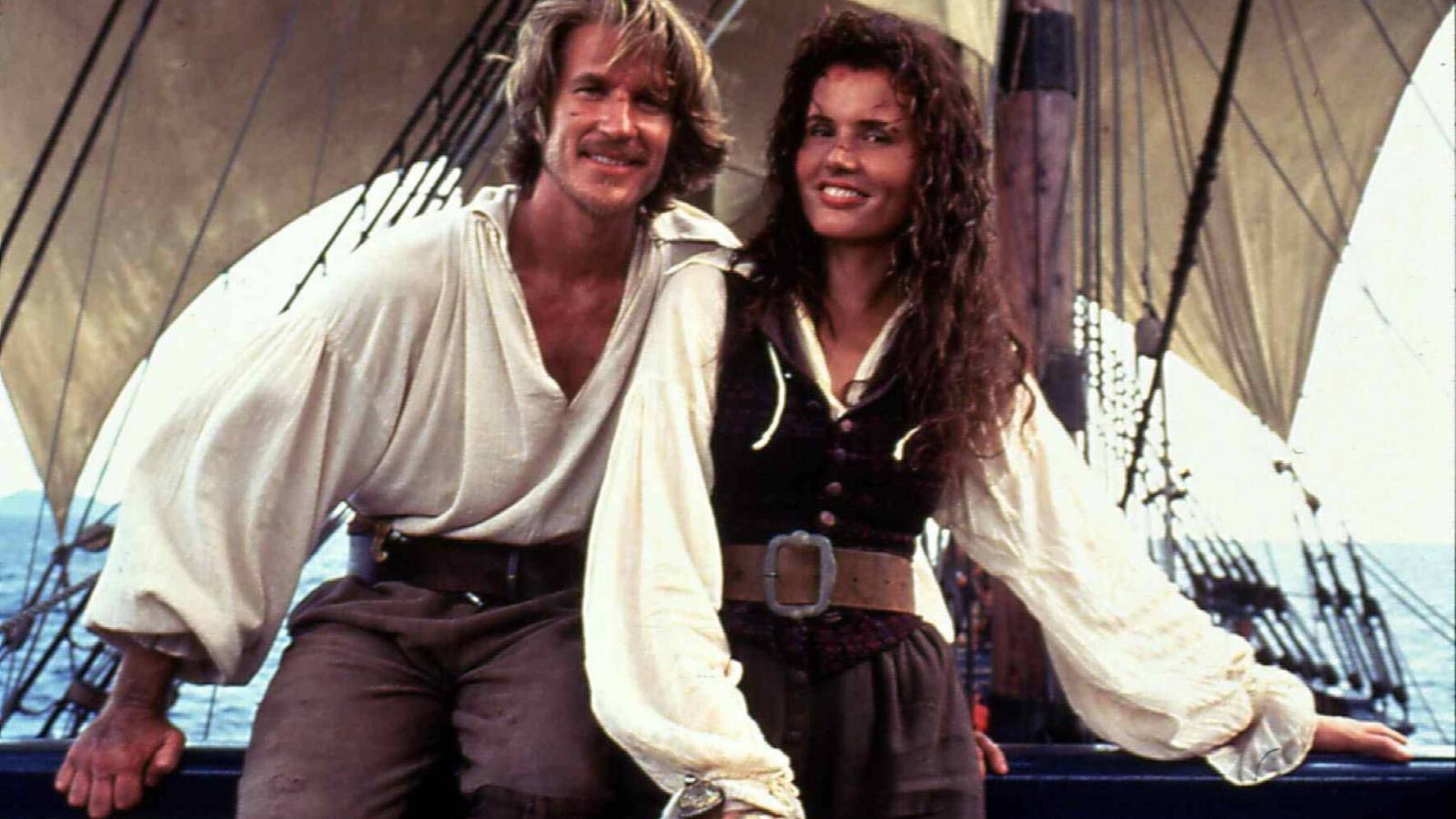 Following her Oscar win and her star turn in "Thelma & Louise," Geena Davis seemed unstoppable. That is, until she hit the rocky shores of "Cutthroat Island." The pirate-themed adventure, despite having a promising plot and Davis' strong performance, was a box office disaster. Its notorious failure, coupled with a paltry 39% rating on Rotten Tomatoes, led to a downturn in Davis' career. Thankfully, Davis found success on the small screen and continues to be a respected figure in Hollywood.