Chronicles of Narnia's Lucy is All Grown-Up: See Her Amazing Transformation 
She is a beautiful woman, great actress, and… poet!

Georgie Henley rose to prominence with her role as Lucy Pevensie in the famous fantasy trilogy The Chronicles of Narnia. Today, Henley continues to develop her skills and keeps adding more exciting projects to her filmography.
As a young girl, Georgie joined a drama group, where she was discovered by Pippa Hall, the casting director for The Chronicles of Narnia. At the time, the creators really struggled to find a suitable actress for the role, auditioning some 2,000 other girls before Henley got the part.
Unlike some of the other child actors, Henley made use of her success after starring in the Narnia movies. After the first film, she continued acting on stage with her drama group and also appeared in BBC's miniseries Jane Eyre (2006) as the young protagonist.
In 2008, Henley reprised her role as Lucy in The Chronicles of Narnia: Prince Caspian. The next film of the trilogy, The Voyage of the Dawn Treader, was released in 2010.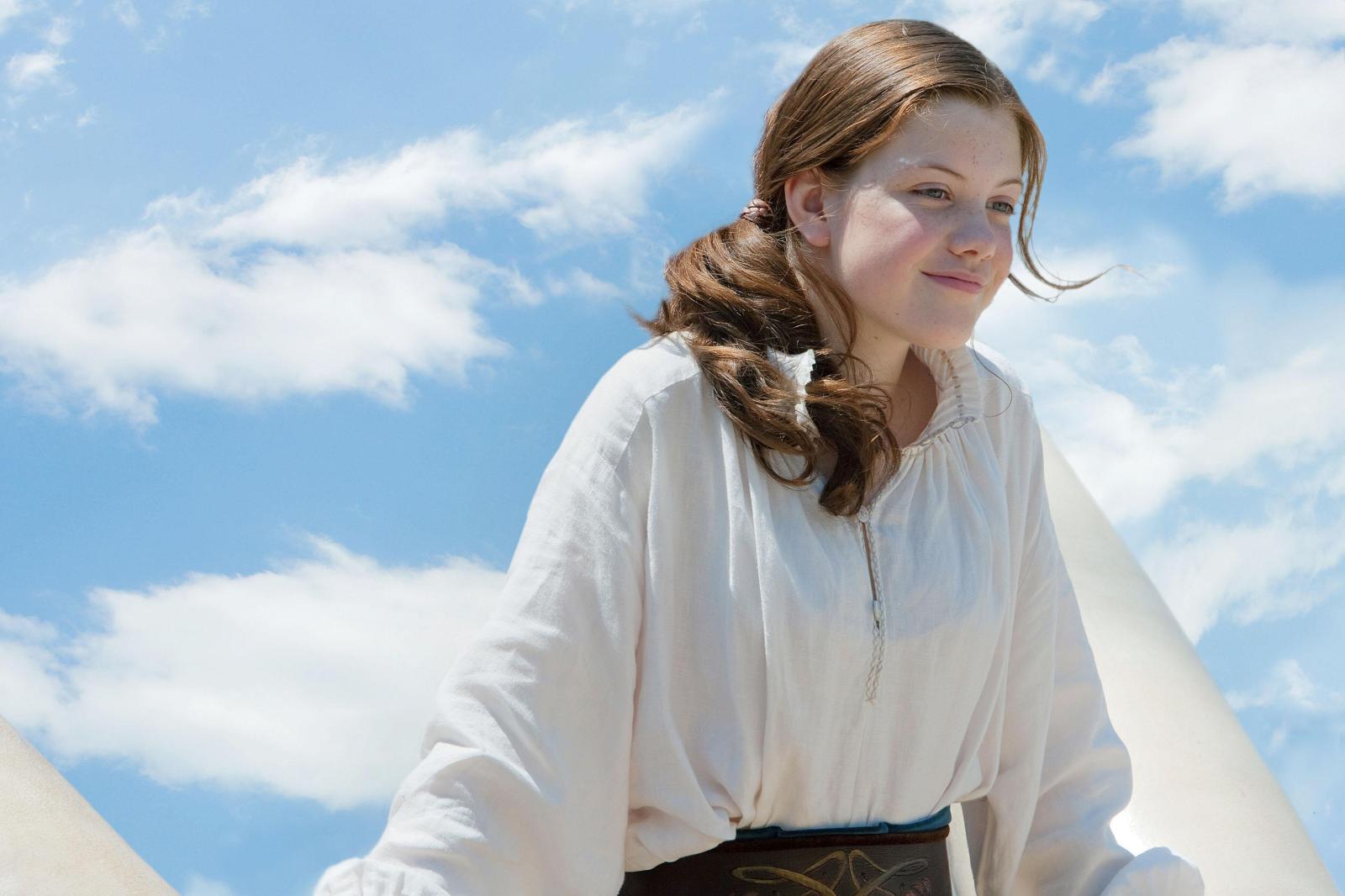 Three years later, Georgie played one of the sisters, Beth Andersen, in Stanley M. Brooks' Canadian thriller Perfect Sisters (2013). In 2014, the actress starred in the mystery thriller The Sisterhood of Night, directed by Caryn Waechter. Unfortunately, the movie was not a success, which led Henley to take a break from acting for a few years.
During the break, The Chronicles of Narnia star tried her hand at directing with a short film called Tide, which came out in 2016. Henley returned to acting in 2017, playing one of the main characters in Bryn Higgins' comedy Access All Areas.
Now all grown-up, Henley continues to act on screen, with her most recent project being the TV series The Diplomat, where she played a side character, Pensy, in five episodes.
And did you know that The Chronicles of Narnia star also writes poetry? Yes, Georgie has released her debut pamphlet titled Amphibian — a 'collection of poems looking at the body through an excitingly fresh lens,' which is available for purchase online.
Source: Fourteen Poems