Clever Harry Potter Theory Explains Narcissa Malfoy's Unusual Name
Narcissa Malfoy is a character who has determined who lives and who dies (quite literally) in the Final Battle of Hogwarts, but the most attentive fans may have guessed her part in all of this years before.
Draco Malfoy's mother and Lucius Malfoy's wife, she is the person whose decision ultimately allows Harry Potter to defeat Voldemort in Harry Potter and the Deathly Hallows.
After learning that he is one of the Horcruxes, the Chosen One willingly accepts death at the hands of the Dark Lord. However, he comes back to life shortly after the Horcrux inside him is destroyed, and Narcissa is the one sent to check if Harry is truly dead.
By that time, she is more worried about her son than about anything else, so she asks Harry about Draco, already on the verge of switching sides and betraying Voldemort. Once Harry tells Narcissa that Draco is alive, well, and at Hogwarts, she lies to the Dark Lord and "pronounces" the Boy Who Lived dead, thus sealing his fate and victory.
However, the first hint of Narcissa's role in the events came along much earlier – in the fourth book, where she was first introduced to the readers. The thing is, it is all in Narcissa's name.
The Black family has a tradition of naming their children after a star or a constellation (for instance, Sirius, Andromeda, and Bellatrix's names all follow that pattern). Narcissa Malfoy (née Black) is the first person in her family since Phineas Nigellus Black not to be named after a celestial body.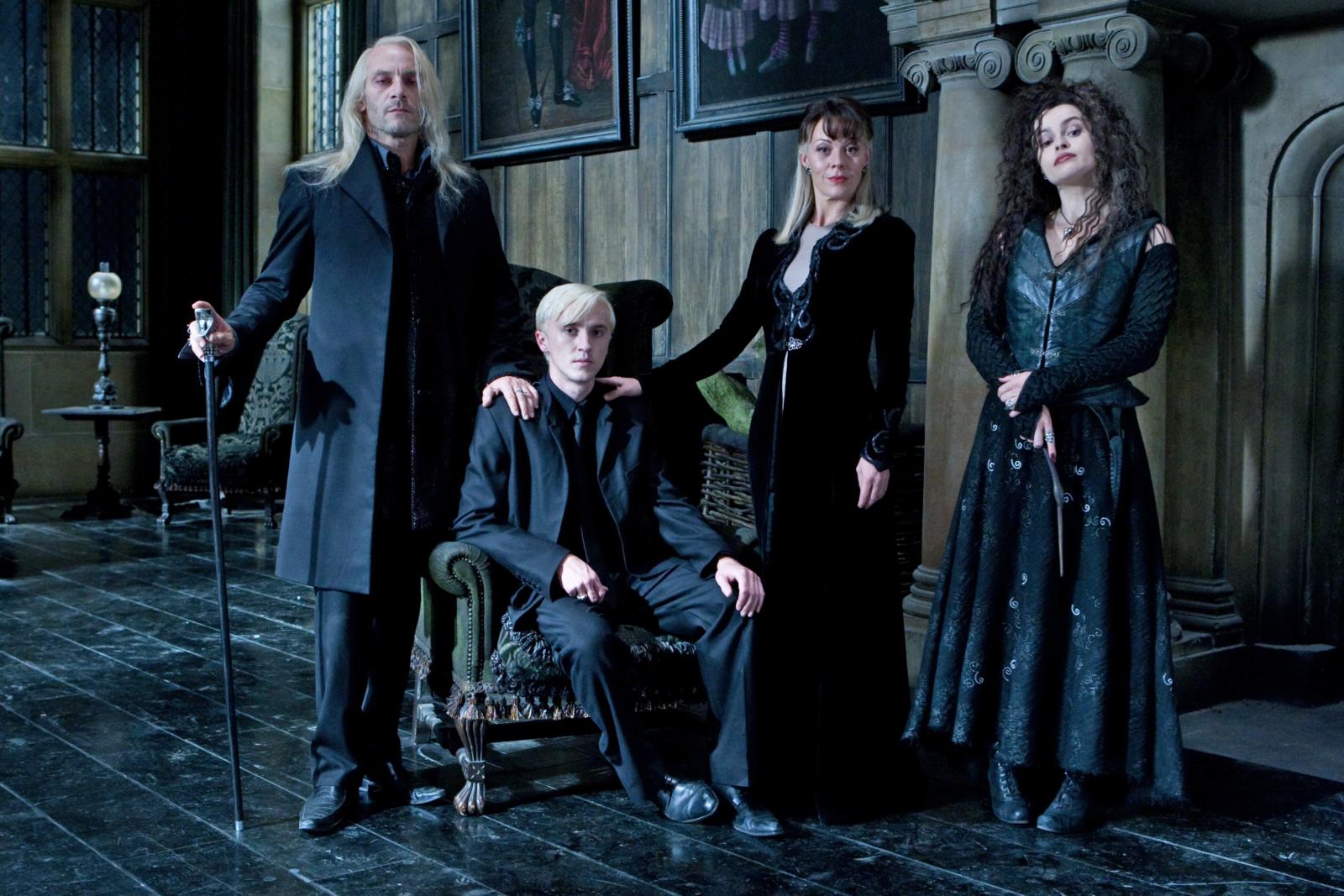 Instead, her name comes from the flower "narcissus," which is commonly known as the daffodil. Remind you of any other character with a flower name? Lily Potter and Narcissa Malfoy have been compared all too often – both are mothers, whose love has changed the course of history.
As it turns out, they share one more similarity that seems quite fitting. Lily saves Harry when he is just a baby, and Narcissa does the same thing all those years later. Her flower name has been a prediction of what is to come all along!
Have you caught this Easter egg when you first read the books?