Comfort TV Guide: 15 Shows to Watch for Warm and Fuzzy Feelings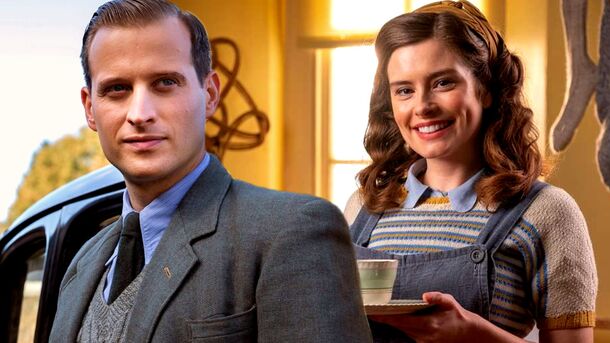 Need to take your mind off things tonight? This list will help, we promise.
1. "Virgin River " (2019– )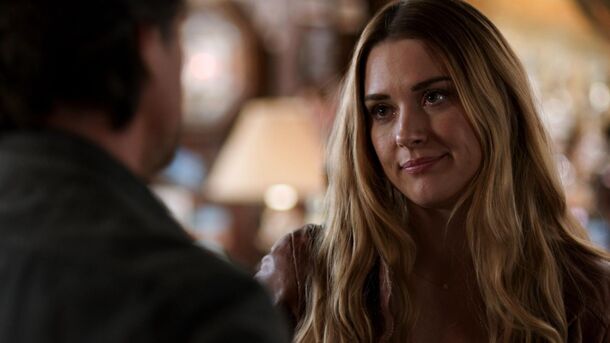 The show starts off with Mel Monroe, a nurse practitioner who decides she needs a change of scenery after some serious life blows. She moves to the small town of Virgin River to work as a midwife, and it's picturesque with a capital P! She meets Jack, the local bar owner, and the two obviously have sparks, but hey, they're both dealing with their baggage. Mel navigates the quirks of small-town living, like helping deliver a baby in a storm, but finds comfort in the close-knit community.
2. "All Creatures Great and Small" (2020– )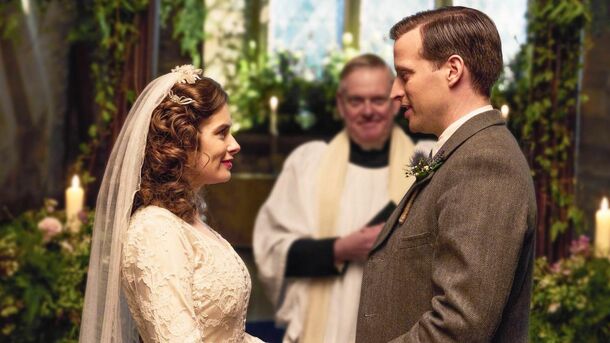 This one's set in the beautiful Yorkshire Dales during the 1930s and follows James Herriot, a young vet. He joins an eccentric veterinary practice led by the cantankerous but lovable Siegfried Farnon. We've got cows, cats, dogs, and some fantastic British humor. Herriot finds himself birthing calves, curing sick puppies, and even treating the local squire's prized horse.
3. "Gilmore Girls " (2000–2007)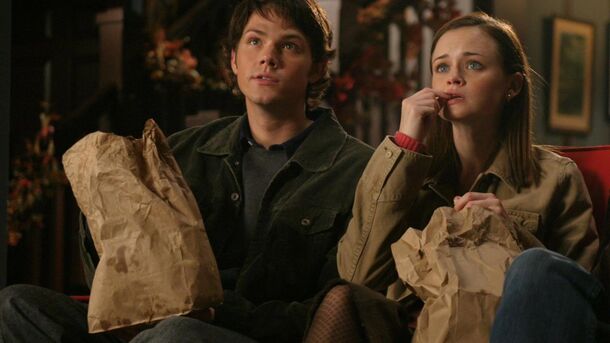 Fast-talking, coffee-drinking, and absolutely charming. That's Lorelai and Rory Gilmore for you. Lorelai is a single mom, and Rory is her teenage daughter, both living in the fictional town of Stars Hollow. This town's got it all: quirky characters, a never-ending list of town events, and more heart than you can shake a stick at. The Gilmore ladies navigate love lives, friendships, and education (Rory's got big dreams of Harvard).
4. "The Great British Bake Off" (2010– )
There's something utterly comforting about a bunch of amateurs striving to make the perfect sponge cake. The setting is a tent in the British countryside, and the contestants aren't cutthroat; they even help each other out. What? In a competition? Yup. It's all scones, pastries, and adorable British idioms.
5. "Parks and Recreation " (2009–2015)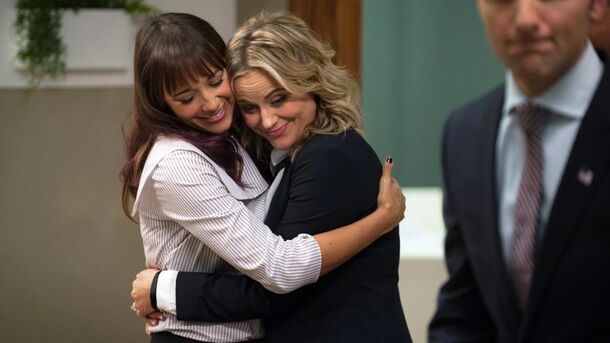 Welcome to the Pawnee, Indiana Parks Department. Meet Leslie Knope, a bureaucrat with her heart in the right place and dreams that are out of this world. Her team includes Ron Swanson, the meat-loving libertarian; Andy, the clumsy musician; and April, the dry-humored intern. Together, they are working on projects to make Pawnee a better place—like a community garden or a harvest festival.
6. "Schitt's Creek" (2015–2020)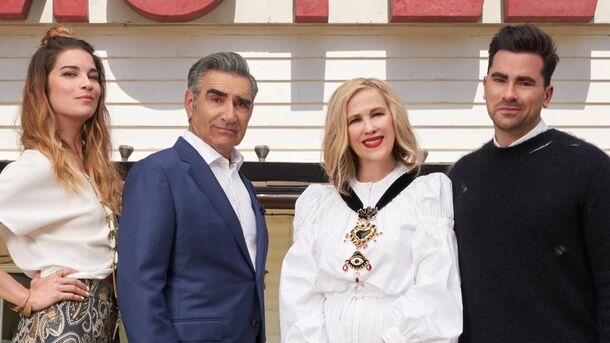 This is a riches-to-rags story that won't make you wanna cry. The Rose family loses their fortune and winds up in a small town they once bought as a joke: Schitt's Creek. Initially repulsed by their new life, they soon embrace the town and its vibrant residents. Johnny tries his hand at running a motel, Moira gets involved in local theater, and the kids, David and Alexis, find love and careers in the most unexpected places.
7. "Anne with an E" (2017–2019)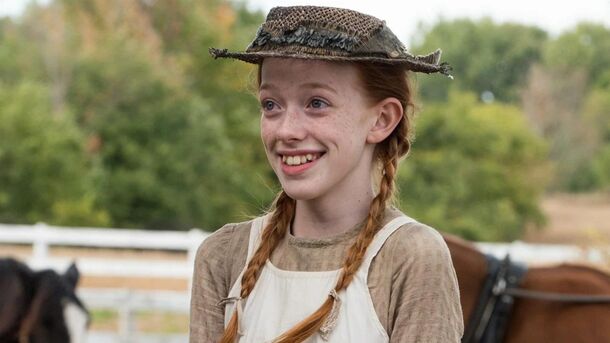 Anne Shirley is an imaginative orphan who ends up in the care of Marilla and Matthew Cuthbert. They initially wanted to adopt a boy to help with the farm but get way more than they bargained for with Anne's creativity and spirit. She makes fast friends, and even faster enemies, but her resilience and imagination make this show a pure joy.
8. "The Durrells" (2016–2019)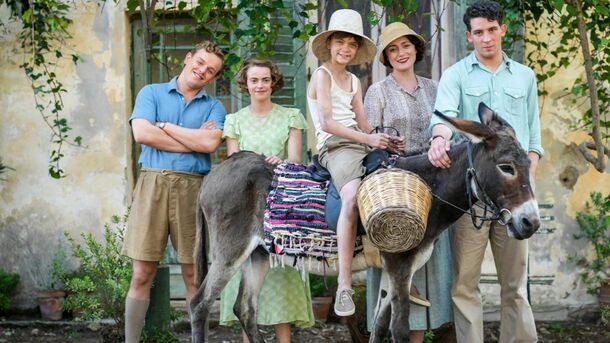 Based on Gerald Durrell's autobiographical books, this series brings us to 1930s Corfu where Louisa Durrell moves her four children for a fresh start. We're talking turquoise seas, quaint villages, and a whole lotta family bonding. One kid loves animals, another's into shooting and hunting, and the eldest is a wannabe novelist. Mom Louisa just tries to keep them all in line.
9. "Hart of Dixie" (2011–2015)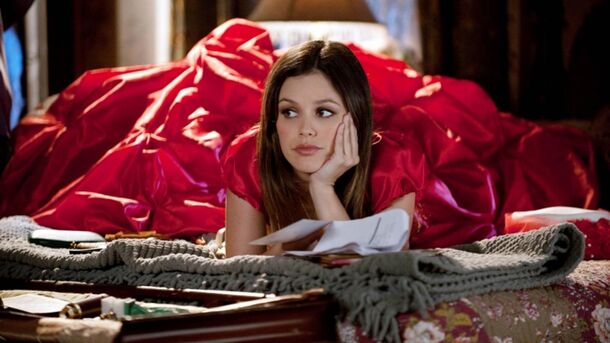 Dr. Zoe Hart, a New Yorker through and through, inherits a medical practice in Bluebell, Alabama. Cue the culture shock and southern charm! Zoe initially struggles to fit in and commits more than a few social faux pas. However, she soon finds herself involved in the community, juggling two love interests, and trading her high heels for cowboy boots. It's not easy, but it sure is heartwarming.
10. "Pushing Daisies" (2007–2009)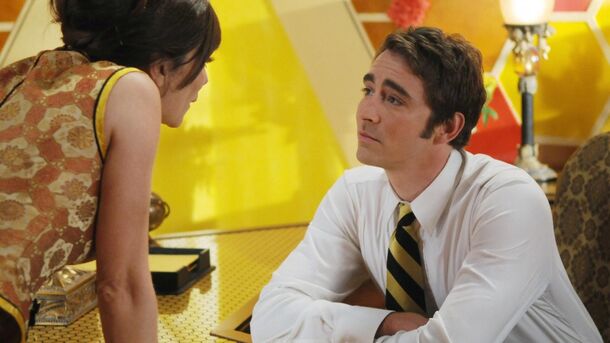 Ned can bring the dead back to life with a single touch but touch them again, and they're gone forever. He teams up with a private investigator to solve murders by asking the victims who killed them. Problem? He revives his childhood sweetheart, Chuck, and now they can't touch. It's quirky, it's sweet, and it's visually a treat. Just don't watch it when you're hungry – there's just too many pies to not want some for yourself!
11. "Monk" (2002–2009)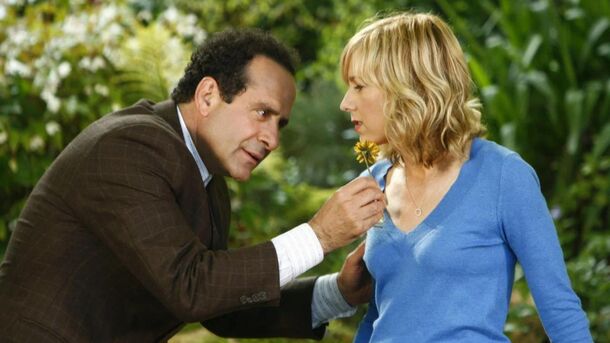 You might think a show about a detective with severe OCD doesn't sound cozy – and you'd be mistaken. Adrian Monk, our clean-freak hero, solves crimes in the most meticulous ways imaginable. His quirks make him relatable and endearing, and the way he faces his fears? Super uplifting. He's supported by a close-knit group who tolerate his 312 fears because they love him to bits.
12. "Younger" (2015–2021)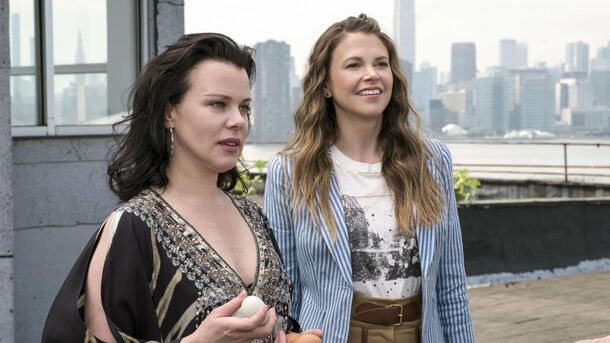 Liza Miller is a 40-year-old divorcee who can't catch a break in the job market until she poses as a 26-year-old. Voila! She lands a job at a Manhattan publishing company. Juggling millennial trends, office friendships, and—yup, you guessed it—a younger boyfriend, Liza navigates her double life.
13. "Kim's Convenience" (2016–2021)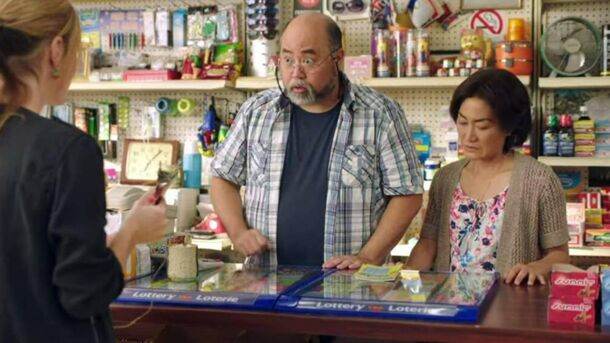 This Canadian gem of a sitcom revolves around the Kims, a Korean-Canadian family running a convenience store in Toronto. Dad's a stickler for traditions, Mom's the loving backbone, and their Canadian-raised kids are just trying to balance both worlds. They argue over expired ravioli, attend awkward church events, and remind us all that family is where the home is.
14. "Outlander" (2014– )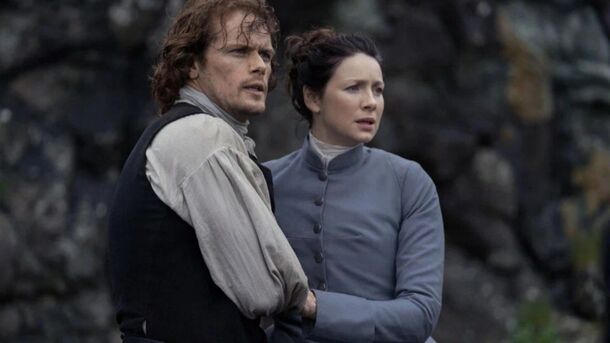 Historical drama, but make it comfy. Claire Randall, a married former nurse, gets mysteriously transported from 1945 to 1743 Scotland. While trying to return to her time, she meets Jamie Fraser, a dashing Highland warrior. Romantic? You betcha. But also filled with a sense of community and belonging that's hard to find, even across timelines.
15. "The Marvelous Mrs. Maisel " (2017– )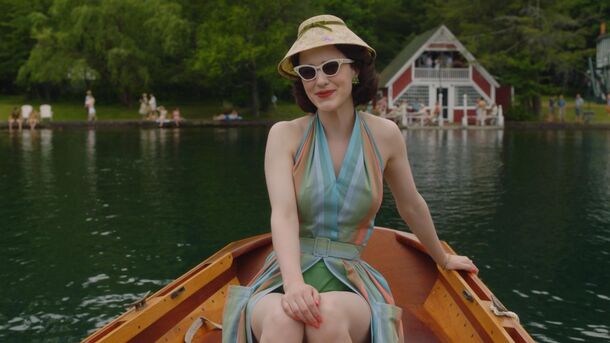 Miriam "Midge" Maisel has it all: a loving husband, two kids, and a posh Upper West Side apartment. Then her husband leaves her, and she discovers a hidden talent—stand-up comedy. Midge decides to pursue this newfound gift, navigating 1950s societal norms and her very traditional Jewish family. It's as uplifting as it is funny, and oh-so binge-worthy.