Daniel Radcliffe Gave His All to Harry Potter Stuntman Who Was Left Paralyzed After Terrifying Accident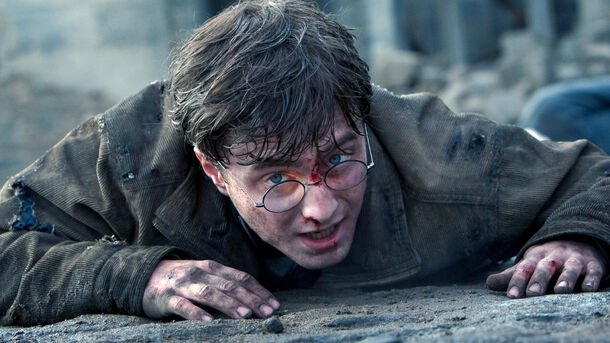 A terrible accident on the set of Harry Potter and the Deathly Hallows - Part 1 left Daniel Radcliffe's stuntman paralyzed, but the actor was never willing to give up on the man.
Most actors have their own stunt doubles, and Daniel Radcliffe, the leading star of the Harry Potter franchise, was no different: for years, his stuntman was David Holmes. For Holmes, this was a dream gig — unlike many of his colleagues, he was flying and fighting in the Wizarding World, not the boring world of Muggles!
David Holmes was more than happy with his job and enjoyed every second of competing in the Triwizard Tournament and flying on brooms… Until one day, Holmes was gravely injured in a terrifying accident on the set of Harry Potter and the Deathly Hallows - Part 1.
An explosion sent him straight into the ground.
"My stunt coordinator grabbed my hand and said, 'Squeeze my fingers.' I could move my arm to grab his hand but I couldn't squeeze his fingers. I looked into his eyes and that's when I realized what happened was major. I remember slipping in and out of consciousness because of the pain levels," Holmes shared with Mirror.
After the surgery, the stuntman learned that he was paralyzed from the chest down, and the thought of losing all his agility and muscles scared him terribly. He believed he was out of the game completely — but fortunately, he had great friends. His buddy Daniel Radcliffe was there for him and was not willing to give up on David.
The Harry Potter star hosted a celebrity charity auction and raised a lot of money to pay for Holmes's medical bills. He often visited his friend in the hospital alongside Tom Felton (Draco Malfoy) and made sure David Holmes never felt forgotten by him.
"I've got a relationship that goes back many, many years with Dave. And I would hate for people to just see me and Dave and go, 'Oh, there's Daniel Radcliffe with a person in a wheelchair' — because I would never, even for a moment, want them to assume that Dave was anything except for an incredibly important person in my life," Daniel Radcliffe shared.
Radcliffe and Holmes are great friends to this day, and we could only wish that all actors treated their colleagues like Dan and Tom. Especially after such terrible injuries, it's crucial to know that your friends still care about you, and David knew that.
Source: Mirror