Dave Bautista Unapologetically Inked Cillian Murphy On His Body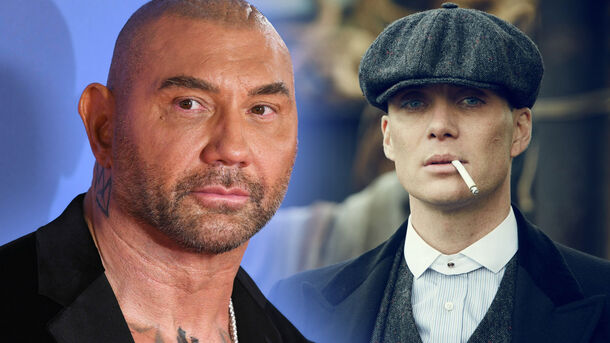 The Guardians of the Galaxy star might be the biggest Peaky Blinders fan ever.
People often get tattoos of their favorite movie characters, and usually, that means getting the actor's face inked. But there's an actor out there who actually has a tattoo of another actor's face.
Dave Bautista, the renowned wrestler who became an actor, is absolutely crazy about tattoos. He is practically a canvas of ink, and each tattoo probably has its own interesting tale to tell. But there's one tattoo that has quite a funny backstory.
Bautista stumbled upon an image of Cillian Murphy 's character, Tommy Shelby, from Peaky Blinders. Enamored by the photo, he came up with the idea to make it a tattoo.
However, he had one specific request for his tattoo artist: the image should be changed so it doesn't resemble Cillian Murphy too closely.
But, once the tattoo was finished, it actually did look like Murphy. Breaking down his tattoos on GQ, Dave recalled his reaction upon seeing the finished tattoo, "Okay, that doesn't look exactly like I have a tattoo of Cillian Murphy on my thigh."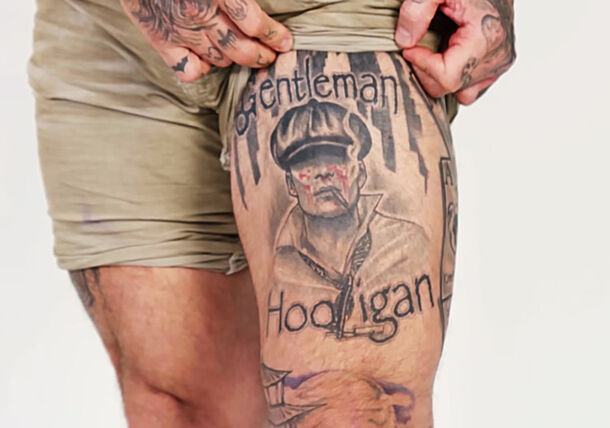 But when he posted the tattoo online, fans were quick to spot the familiar face. The comments flooded in, all pointing out the obvious: "Wait a minute, isn't that Cillian Murphy on your skin?"
The tattoo showcases Murphy's face, all messed up like he's been in a brawl, rocking that Tommy Shelby cap. And around his face, there's this caption that says "Gentleman Hooligan."
The Marvel star also explained the choice of words, stating that he came from the tough streets, but he always thought of himself as a gentleman. So, the words resonate with his personal identity.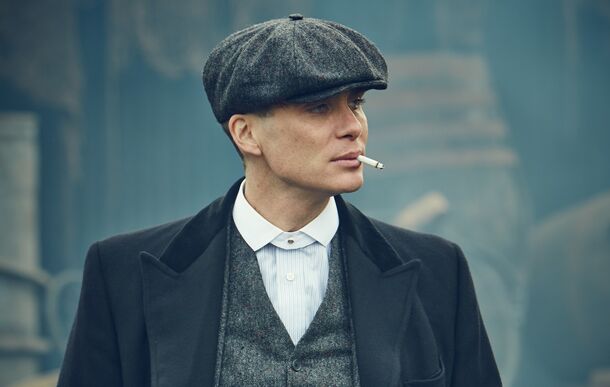 While some might regret such a decision, Dave stands by his choice. He admits to being a tad "embarrassed but not ashamed."
"Cillian, there you go. Your face is tattooed on my thigh," he added during the same breakdown on GQ.
Cillian Murphy himself is also aware of Bautista's tattoo. When asked about the tattoo in an interview with JOE.ie, Murphy humorously remarked, "My kids showed it to me." He anticipates a potentially "awkward chat" with Bautista in the future and expressed interest in seeing the tattoo in person.
Sources: GQ on YT, JOE.ie on YT