Dial of Destiny Changed Indiana Jones' Original Fate, Fan Theory Claims
Recently, the latest movie about the legendary archaeologist starring the iconic Harrison Ford has been released.
And although the picture did not manage to win the love of the audience and critics immediately, but the new part has generated a lot of theories about the famous professor.
Redditor andy3174 thought that the original ending of the movie was different, but then Disney changed it for some reason. Indy begged Helena to let him stay in the past, but his friend's daughter brought Dr. Jones back to 1969, where he was reunited with his wife and Sallah.
The user pointed out the scenes with Indy's watch. The newly introduced character Teddy steals the accessory from the archeologist, but Helena insists on returning the watch to the professor.
The fan mentions that the beginning of the movie has a lot of subplots that lead up to what happens at the end of the movie. Indy gives a lecture about the siege of Syracuse. At one point, the audience sees a puppet show of dragons fighting alongside Roman soldiers in Sicily.
So maybe the watch scene was originally a reference to something that would happen closer to the climax.
In Archimedes' tomb, the professor, Helena, and Teddy discover the final piece of the artifact along with the dial, but the device turns out to belong to Jürgen Voller, the main villain of the movie.
It seems to the Redditor that in the original ending, Indy should have stayed in the past to become part of the story, and Archimedes' tomb would have turned out to be the professor's grave, and this watch on the artifact would have been the property of Jones, not the Nazi scientist.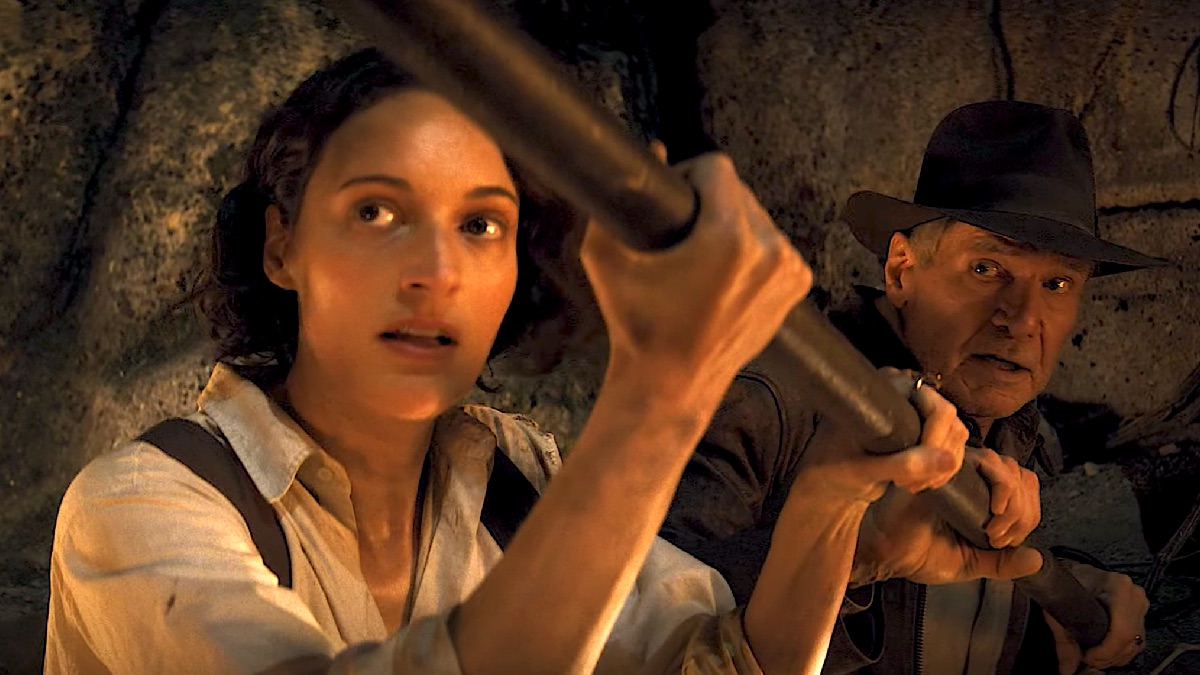 Indy returns home to his wife, but fans are convinced that the archeologist would never trade history for a woman. Many viewers found this outcome rather odd and sketchy, and they agree that the producers rushed to replace it with a sweeter happy ending.
Some think the filmmakers just couldn't figure out what to do with the time travel, others believe Disney was just afraid of killing off the childhood hero, and the rest of the viewers suggest that the director of the film was trying to make a parallel to The Last Crusade.
Source: Reddit