Do Classic Buddy Cop Movies Hold Up in 2023? We Rank the Top 10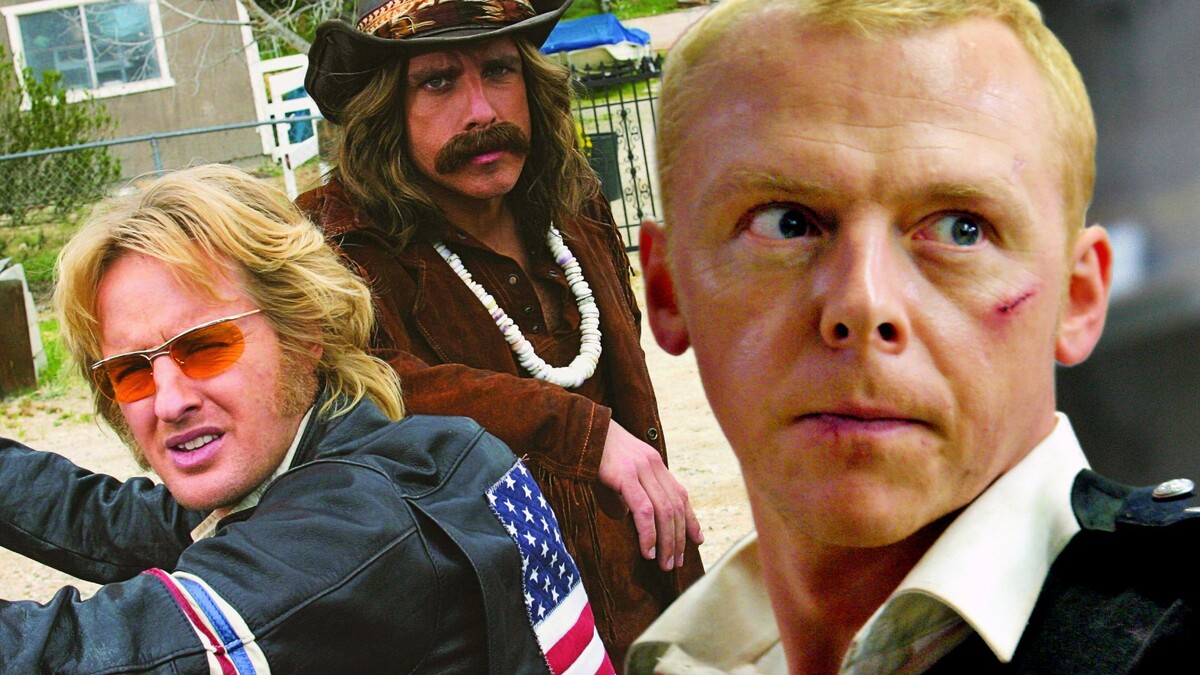 These classics totally deserve a rewatch or two.
Here's our definitive ranking of the best buddy cop movies, with a couple of odd ones thrown into the mix.
10. Bad Boys (1995)
Will Smith as Mike Lowrey and Martin Lawrence as Marcus Burnett is a killer duo. These Miami detectives are childhood friends, and they're about as opposite as can be. Lowrey is a smooth, rich ladies' man, while Burnett is a stressed-out family guy. They're assigned to protect a witness to a murder while trying to recover $100 million in stolen heroin from their own police precinct. Chaos ensues – big time. There's a club shootout, car chases galore, and so many explosions Michael Bay must've had a field day.
9. Tango & Cash (1989)
Sylvester Stallone is Ray Tango, a sophisticated stock-market-savvy cop, while Kurt Russell is Gabriel Cash, a scruffy and reckless detective. Both are framed by a drug lord for murder and end up in the same prison. They have to set aside their differences, break out of jail, and clear their names. Along the way, there's one-liners, prison brawls, and yes, a monster truck is involved.
8. Men in Black (1997)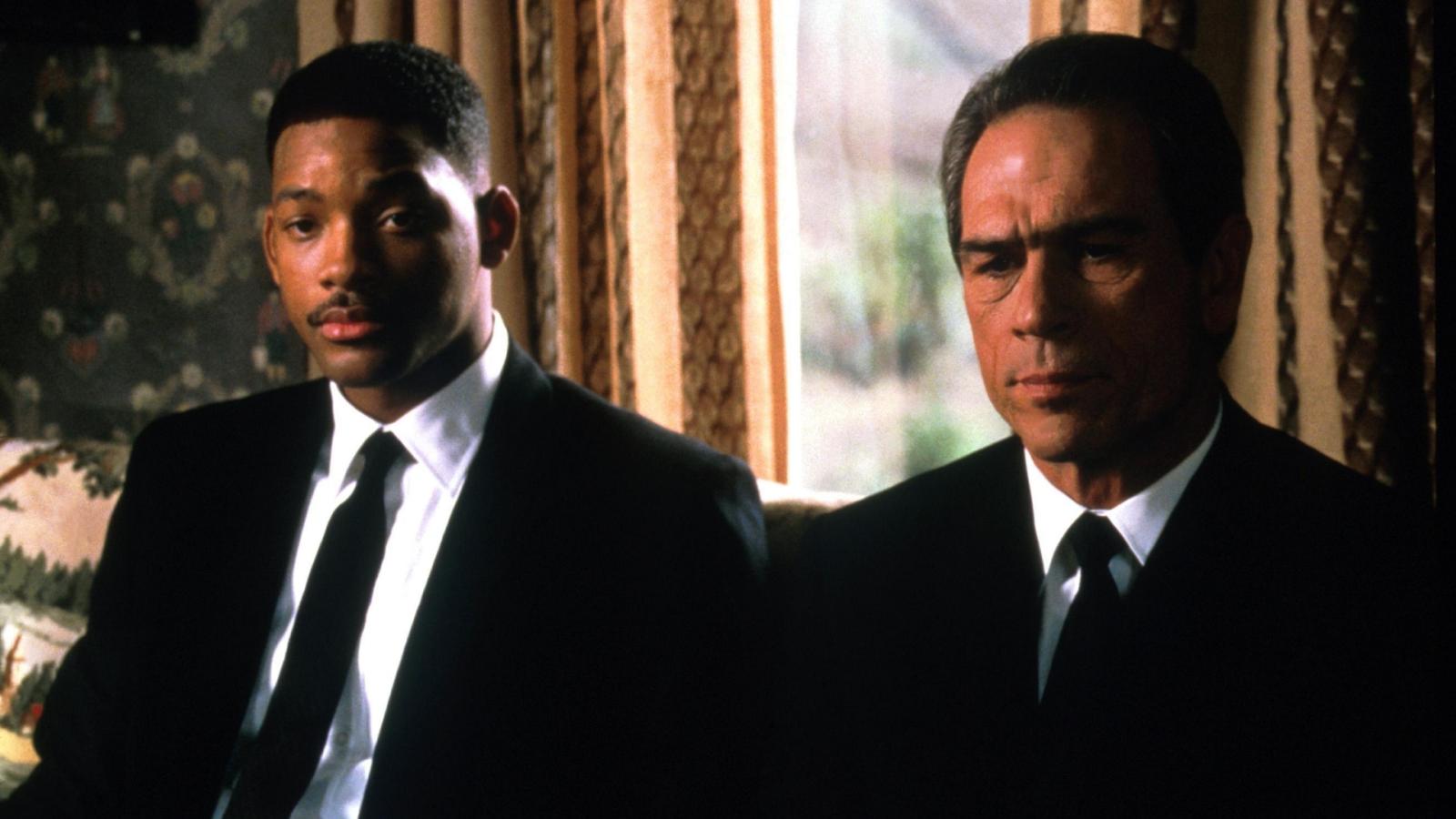 Will Smith is back, this time as NYPD cop James Edwards, who gets recruited by a secret government agency that polices extraterrestrial activity. Teamed up with the deadpan Agent K (Tommy Lee Jones), they deal with all sorts of bizarre aliens and weird tech. The assignment? To stop an intergalactic terrorist from destroying Earth. Smith's got the jokes, Jones has the gravitas, and the combo works like a charm.
7. The Other Guys (2010)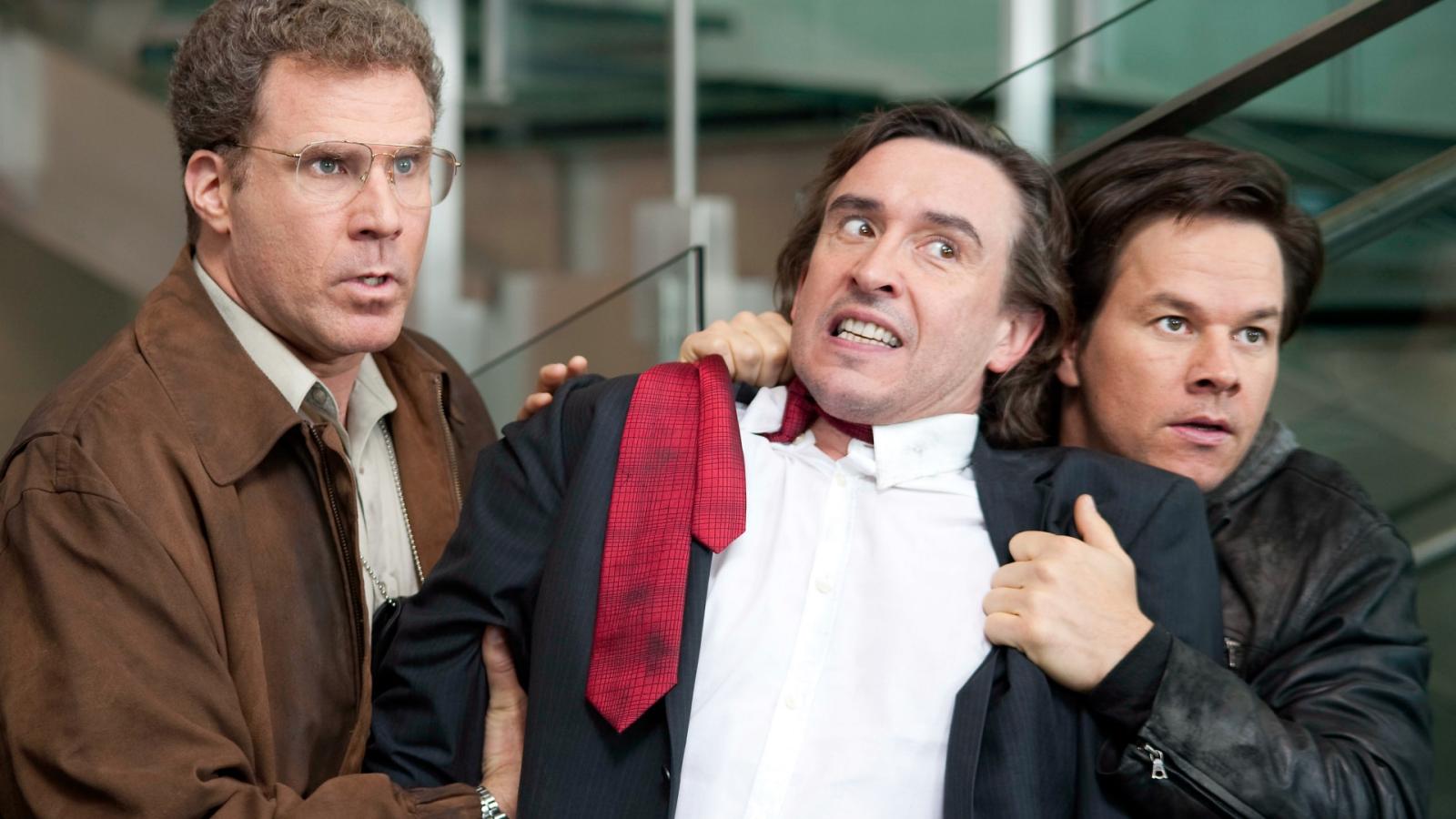 Will Ferrell is Allen Gamble, a timid forensic accountant, and Mark Wahlberg is Terry Hoitz, a disgraced detective. Both are stuck with desk jobs but get a chance to step into the limelight when they stumble upon a massive financial fraud case. Hoitz wants action and glory, while Gamble is content with paperwork. Throw in a red Prius, an explosion, and a cameo from Dwayne "The Rock" Johnson, and you've got a comedy that pokes fun at all the buddy cop cliches.
6. Starsky & Hutch (2004)
Ben Stiller as David Starsky and Owen Wilson as Ken "Hutch" Hutchinson take us back to the '70s. Starsky is a by-the-book cop obsessed with justice, while Hutch is laid back and a bit of a rule-bender. They get paired up and set out to bust a big-time drug dealer. In true '70s fashion, they cruise around in a red Gran Torino and sport killer outfits. There's undercover operations, a disco dance-off, and Snoop Dogg even shows up as Huggy Bear.
5. Lethal Weapon (1987)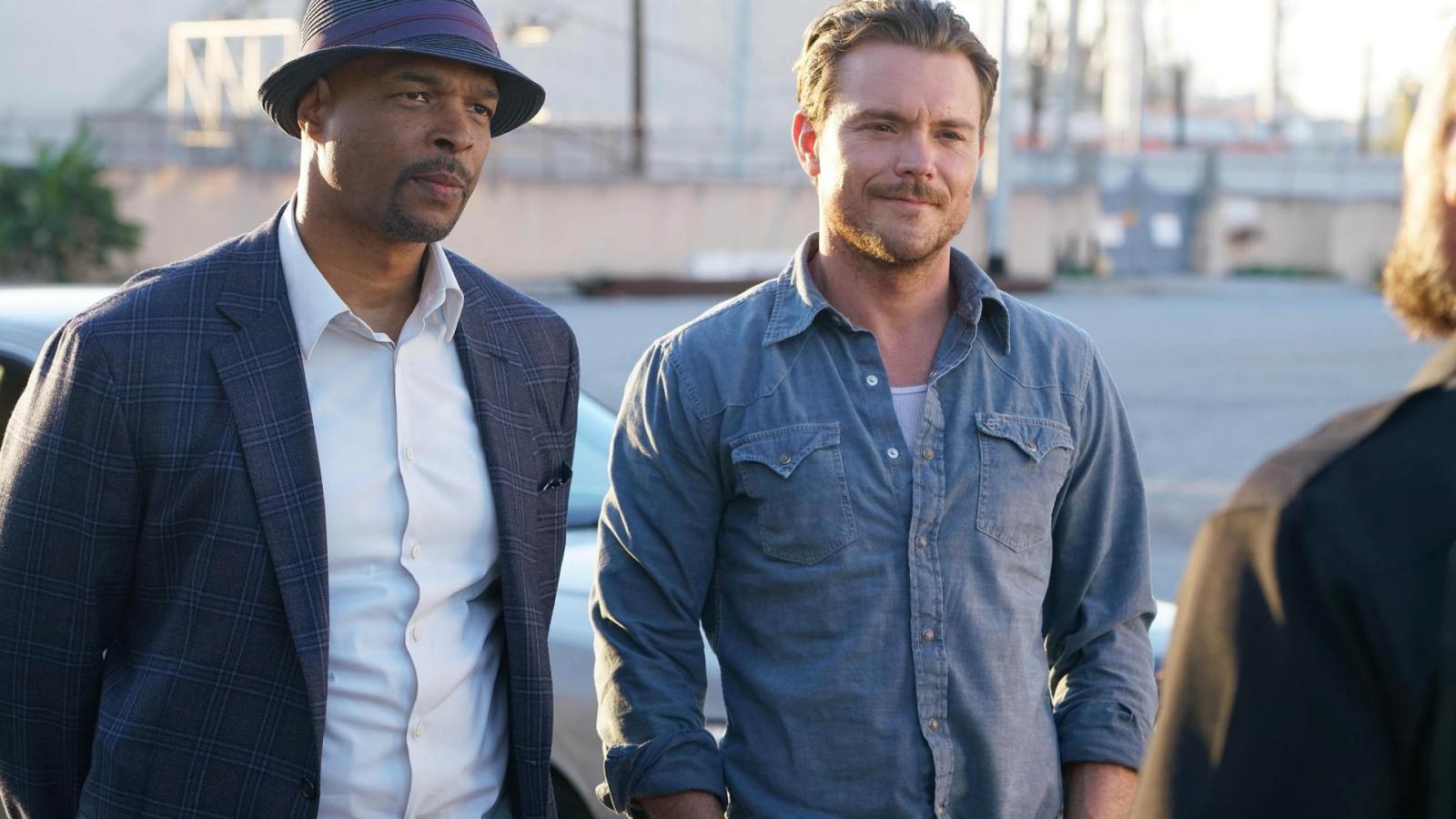 The ultimate classic. Martin Riggs (Mel Gibson), a detective on the edge after losing his wife, and Roger Murtaugh (Danny Glover), a by-the-book family man. They're the most mismatched pair you could think of. Riggs is suicidal and reckless, while Murtaugh's just counting days to retirement. They get thrown together to solve a heroin-smuggling case. Riggs shoots at targets without warning and goes toe-to-toe with criminals. Murtaugh? He's constantly mumbling "I'm too old for this s***." But as they work together, they start forming a friendship, each saving the other's skin more than once.
4. Rush Hour (1998)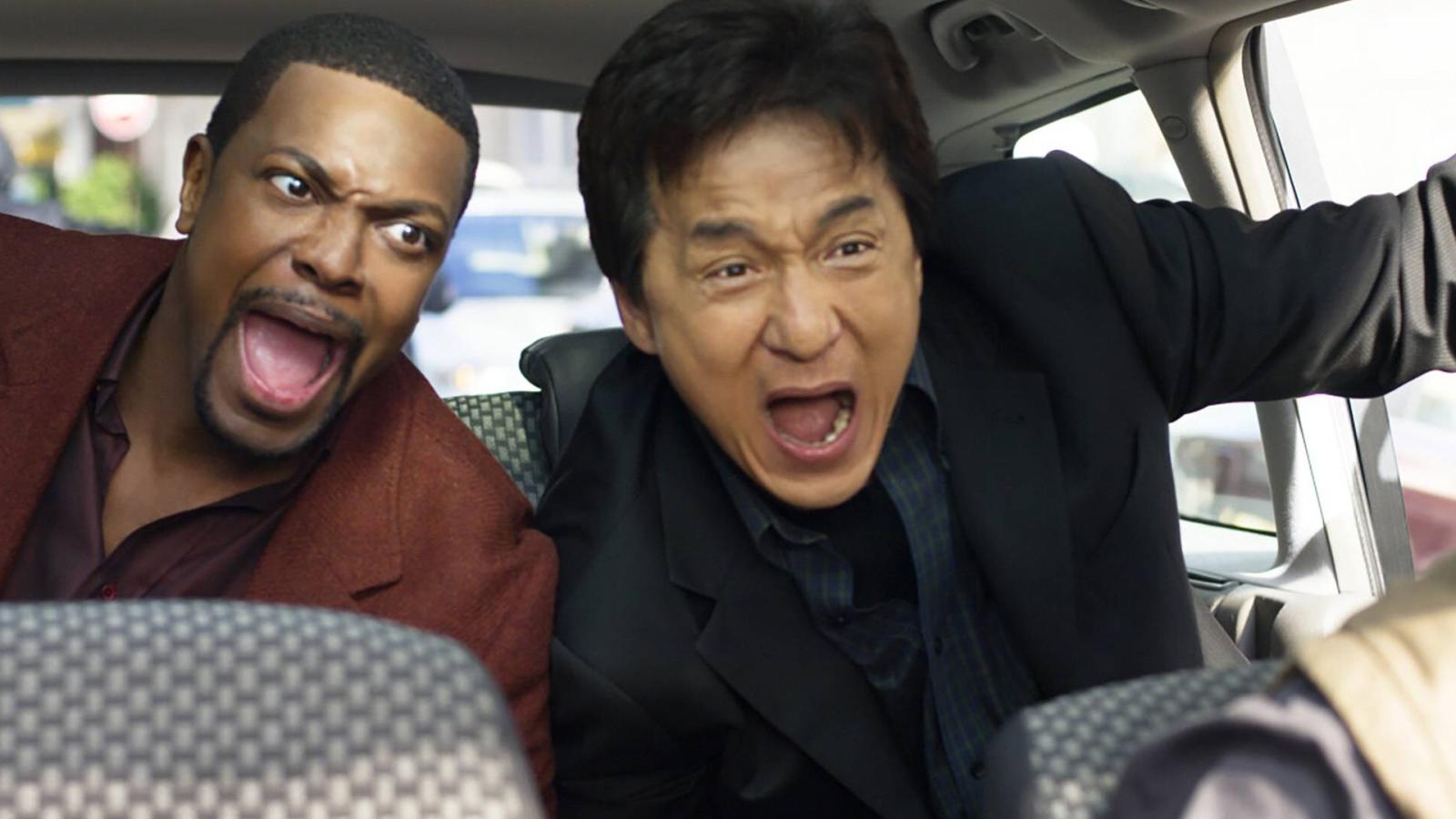 "Rush Hour" pairs up a loudmouth LAPD detective and a Hong Kong inspector who barely speaks English. Chris Tucker is Detective James Carter, a wise-cracking cop. Jackie Chan plays Inspector Lee, a no-nonsense martial artist. The two are forced to team up to rescue the Chinese Consul's kidnapped daughter. Carter just wants to be on his own, doing stakeouts and basking in glory, but Lee's martial arts chops quickly steal the show. The comedy here is perhaps on the highest level for any buddy cop movie. From Chan's confused expressions to Tucker's hilarious attempts at speaking Chinese, it's a riot.
3. Beverly Hills Cop (1984)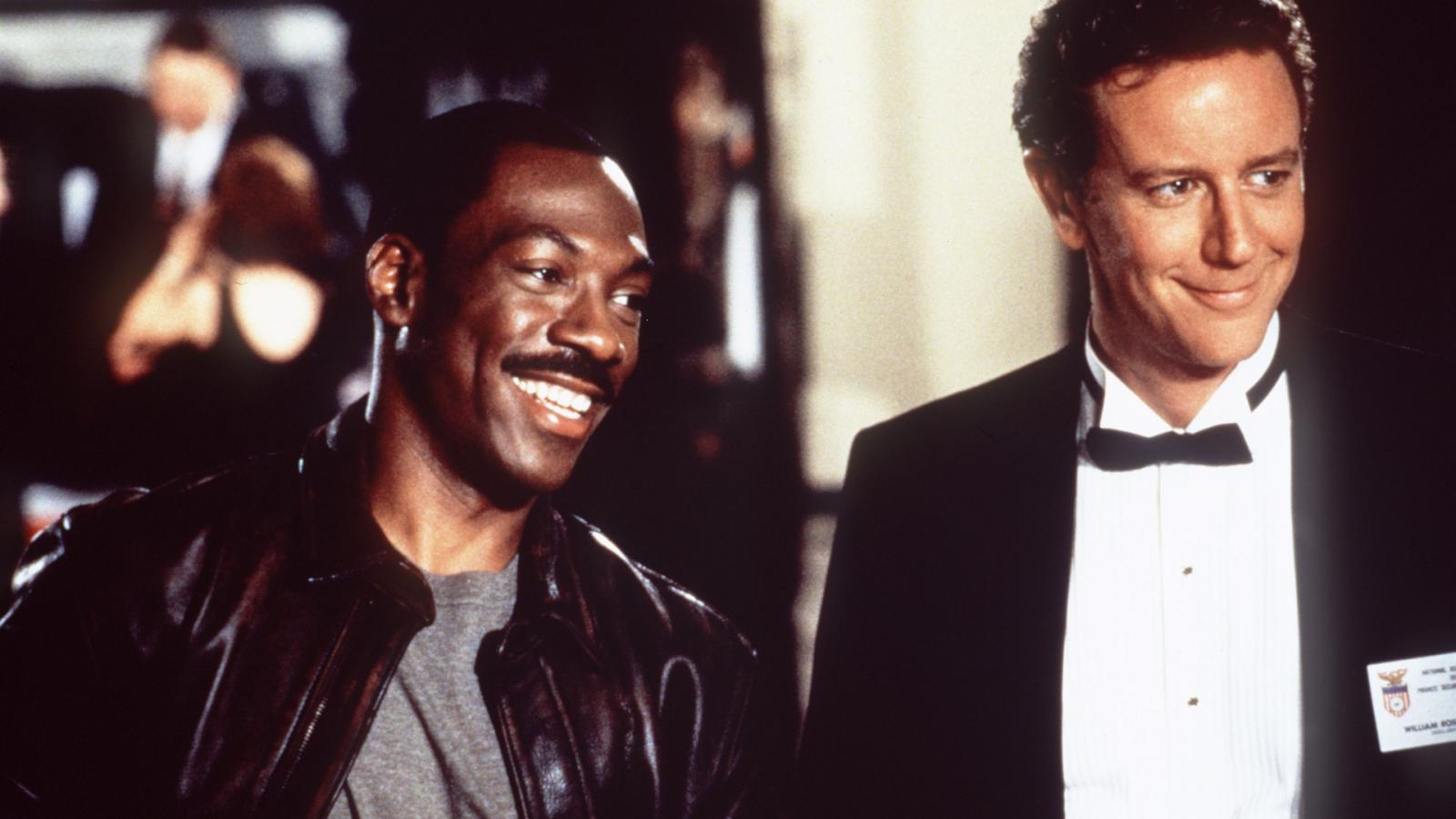 Eddie Murphy is Detroit cop Axel Foley, a fast-talking, quick-thinking detective. When his best friend is killed, Foley takes it upon himself to find the killer. He goes rogue and heads to Beverly Hills, and he sticks out like a sore thumb. Once there, he teams up with a couple of local cops, Rosewood and Taggart, who are polar opposites of him in every way. Foley gets into one scrape after another, busting up an art gallery and sneaking into a warehouse, all while cracking jokes and brushing off the straight-laced, rigid Beverly Hills PD.
2. 48 Hrs. (1982)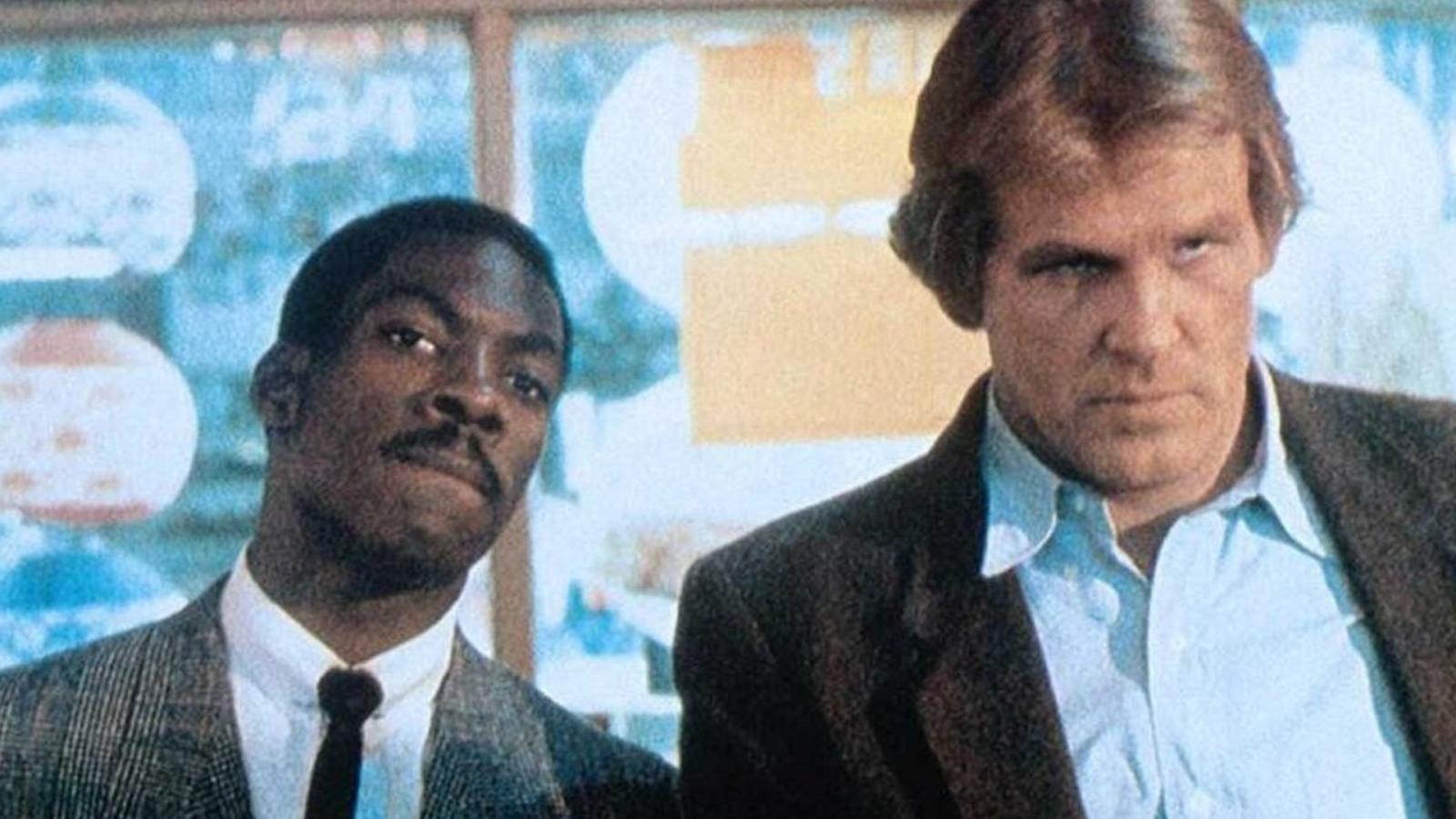 This one's a bit of a twist on the formula. Nick Nolte is Jack Cates, a gruff, no-nonsense cop who teams up with a convict. Eddie Murphy plays Reggie Hammond, the convict who gets a 48-hour leave from prison to help catch a pair of cop killers. Cates is all grit and guns, while Hammond is a smooth talker who dreams of his life post-prison. Together, they scour seedy bars, and interrogate Reggie's old acquaintances.
1. Hot Fuzz (2007)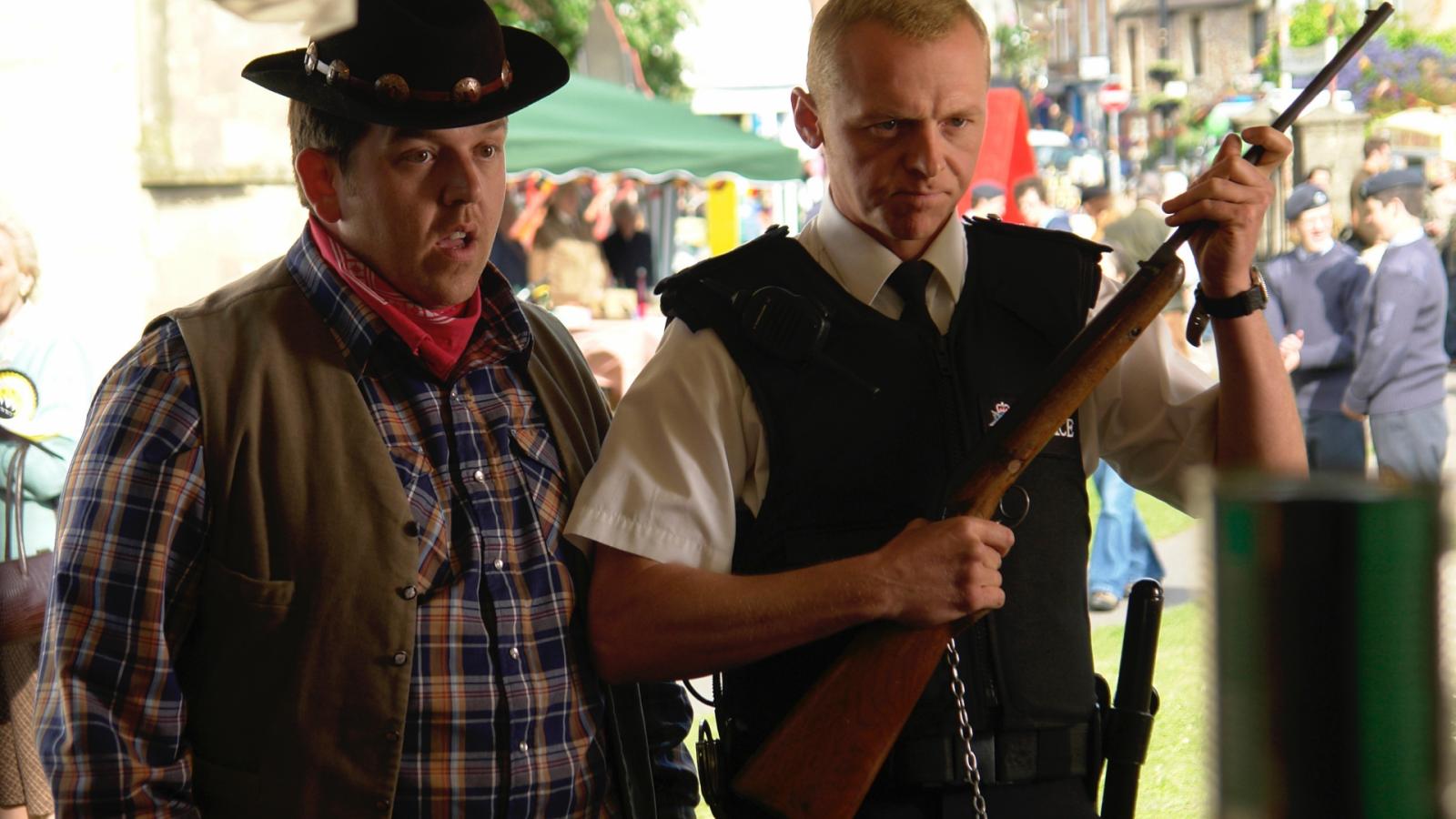 Simon Pegg is Nicholas Angel, a London cop so good at his job that he makes everyone else look bad. So, his superiors ship him off to the sleepy village of Sandford. Partnered with Danny Butterman (Nick Frost), an inept but well-meaning cop, Angel starts to notice some weird stuff going on. What looks like a series of accidents starts to seem like something more sinister. Armed with his extraordinary skills and Butterman's, uh, enthusiasm, they set out to solve the mystery. There's shootouts, explosions, and a high-speed chase involving a swan.