Fans Demand Tom Holland Plays Link as The Legend of Zelda Turns into a Movie
Nintendo's bestseller video game, The Legend of Zelda, is getting a live-action adaptation, and fans can't unsee Tom Holland as Link after a great fan cast.
Summary:
On November 8, Nintendo announced the movie based on The Legend of Zelda.
Fans reacted by immediately fan casting Tom Holland as Link, the main character of the video game series.
With Sony Pictures and director Avi Arad involved with the adaptation, Tom Holland booking the role seems more than likely.
It has only been a few hours since Nintendo officially announced a live-action movie based on the company's iconic The Legend of Zelda video game series, and fans are already relentless with their fan casts, speculations, and wishes. X (formerly Twitter) is overflowing with excitement from Nintendo's long-time players and newcomers.
And one of the first things fans did was point out the one man who must play Link.
Tom Holland Was Named the Ultimate Link Actor
Immediately after the official announcement of The Legend of Zelda the Movie, fans decided to perform their own casting, and they found the perfect Link really fast. As many X users pointed out, Tom Holland was the actor who jumped into everyone's minds as fans learned about the live-action adaptation of their favorite title.
Here's an example of such a fan cast in the form of a deep-fake trailer:
Many fans became excited at the prospect of Holland portraying Link in the upcoming adaptation. Some, even too excited: they're now demanding this cast.
"Tom Holland's entire career has been building towards this moment. It HAS to be him," wrote X user CS11__.
Others are not quite as happy with this prediction.
"Please don't cast Tom Holland and make Link a quirky archetype," Reddit user backlogmedia pleaded.
But is there any chance Holland will actually play Link in the upcoming movie?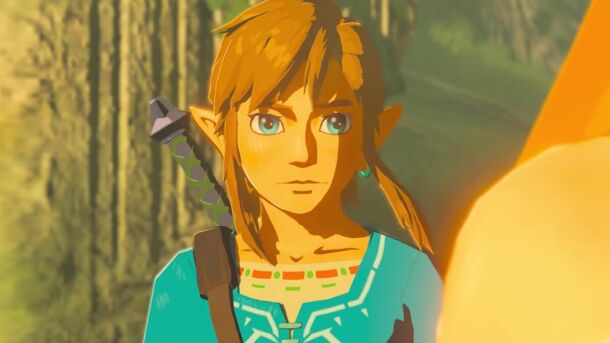 What Are the Odds of Tom Holland Becoming Link?
Long story short: it's almost set in stone. Almost.
"The film will be produced by Nintendo and Arad Productions Inc., and directed by Wes Ball. The film will be co-financed by Nintendo and Sony Pictures Entertainment Inc.," the official Nintendo statement reads.
The key points here are the involvement of Sony Pictures (the guys who keep casting Tom Holland in their movies) and director Avi Arad (the guy who also, believe it or not, keeps casting Tom Holland in his movies). The Spider-Man movies as well as Uncharted were all created by Avi Arad under Sony Pictures, so the situation appears rather straightforward.
Whether you love or hate the Link Holland fan cast, you should prepare yourself for the most likely scenario: the Spider-Man star being announced as the lead star of The Legend of Zelda. It might still not happen, but all stars align that way so far.
Source: Nintendo