Fans Have Strong Feelings About BTS' Yoongi Giving Advice to Junior Artists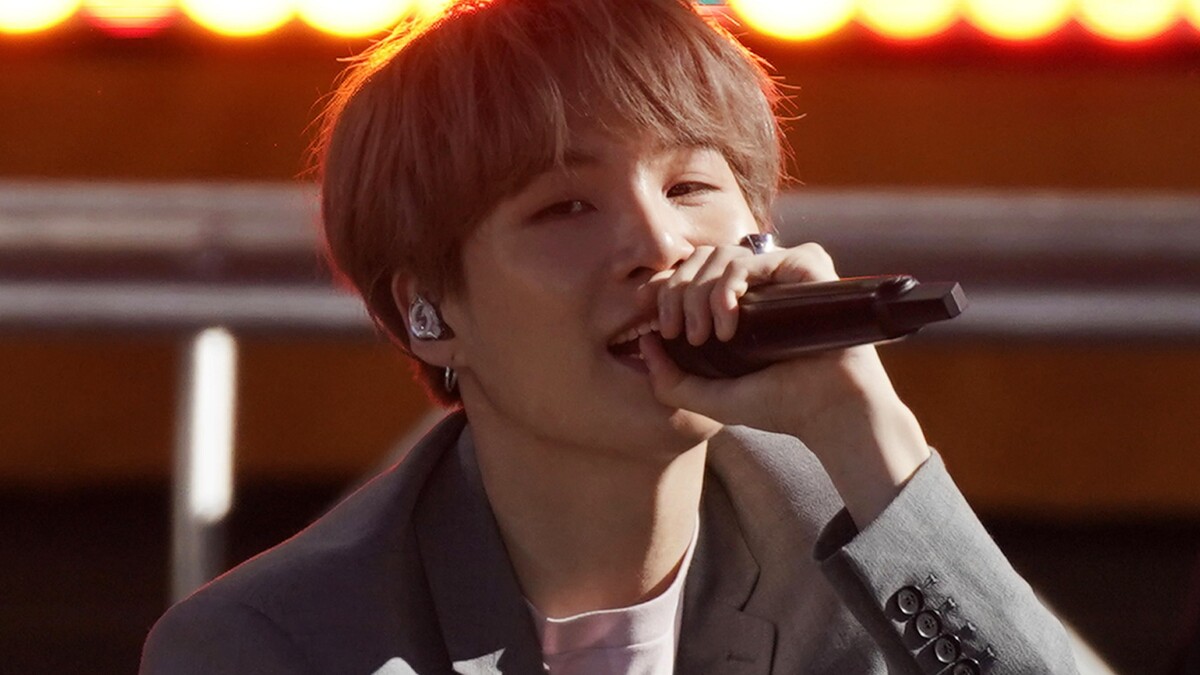 Every K-pop idol would love to have such a supportive sunbae.
Since all BTS members have started a new chapter in their career and focused on their solo work, fans now have even more time to appreciate each and one of them, praising their songs and personalities.
In 2018 Min Yoongi, also known as Suga, said he wants to become someone who can serve as a bridge in the K-pop industry, and so far he's been diligently following his own promise. Suga is vocal about his desire to create a creative environment where artists can strive and become.
As a notable songwriter and producer himself, Yoongi is often seen encouraging other idols to get their creative freedom and not be afraid of releasing their own songs. Many K-pop idols shared how Yoongi inspired, motivated, or comforted them.
On BTS FESTA live this year, Yoongi mentioned how younger songwriters or artists often come to him to ask for advice. In a humble manner, Yoongi added that he doesn't even have much to tell them because his life and lives of other idols are very different.
However, Suga still made sure to convey his most important advice to all junior songwriters in the K-pop industry by saying they have to release their songs no matter what, without caring about praise and critique. Kim Namjoon joined him, playfully admitting that even BTS members want to erase some of their solo songs from existence. Yoongi agreed, explaining how even if their mixtapes weren't that great back at the time, all these songs led them to become who they are eventually.
"I've been thinking a lot about why people regret the past and worry about the future. You see the things you need to do if you focus on the present." – Min Yoongi
Despite Yoongi's words that he doesn't have much advice to give, TXT's member Taehyun revealed that the idol always responds to them in long paragraphs, whenever they have any worries or questions. This touching detail made many fans proud of Yoongi even more.
"The fact that he's writing paragraphs but feels like he doesn't have much to tell them must mean that he wishes he could do more." – @Cassakane1
TXT's members also mentioned how they often go to seek advice from BTS members. Whether it is a message in a chat or a personal conversation, BTS artists keep reassuring their younger colleagues and even tell them they will always look after TXT. The juniors added that BTS members usually respond to them almost immediately, and expressed their sincere gratitude.
Fans were eager to comment on how very precious and heartwarming it is that BTS members care so much about their juniors and their musical journey.
"I love listening to Yoongi. Always just so wise and comforting. Not even a songwriter but his words really go straight to the heart for me. Yoongi is the kind of friend I would go to for advice a lot for sure…" – @bangtanxsf
Meanwhile, ARMY (BTS' fans) celebrate Min Yoongi surpassing 2 billion streams on Spotify, joining popular K-pop groups and becoming the first and only Korean soloist to achieve this milestone.