Harrison Ford Gives Away His True Thoughts on Captain America 4 By a Little On-Set Comment 
The Hollywood veteran also had a strong comment to describe what they were doing on the set.

Captain America: Brave New World, an upcoming installment in the MCU, will finally give us a full look at Anthony Mackie as the new Captain America.
Of course, Mackie's character, Sam Wilson, first officially adopted the new title in 2021's The Falcon and the Winter Soldier, but that happened near the end of the show and was hardly enough to decide whether he would be a worthy successor to Chris Evans ' Steve Rogers.

Another big change in Brave New World is that Thaddeus Ross is now played by Harrison Ford, replacing William Hurt, who sadly passed away in 2022.
In a recent interview with Inverse, Mackie revealed that working alongside the Hollywood legend was so "intimidating" that he couldn't remember his lines.
The mere thought of standing in the presence of Harrison Ford himself was a bit too much for the actor, but Ford quickly relieved the tension by simply saying, "Let's shoot this piece of sh*t."
Fans jokingly say that "We shot this piece of sh*t" would have been a great tagline for the movie, as many of them remain skeptical about Anthony Mackie replacing Evans, since his performance in the TV show ended up being quite underwhelming for some.

As for Ford's comment, although the actor recently reiterated that he still has a passion for acting, many fans know that he sometimes sees his roles as a job that needs to be done, even if he does not particularly like them.

The most famous example of this is of course Han Solo from the Star Wars franchise, with Ford saying that he hates the character on more than one occasion, yet still reprising the role several times.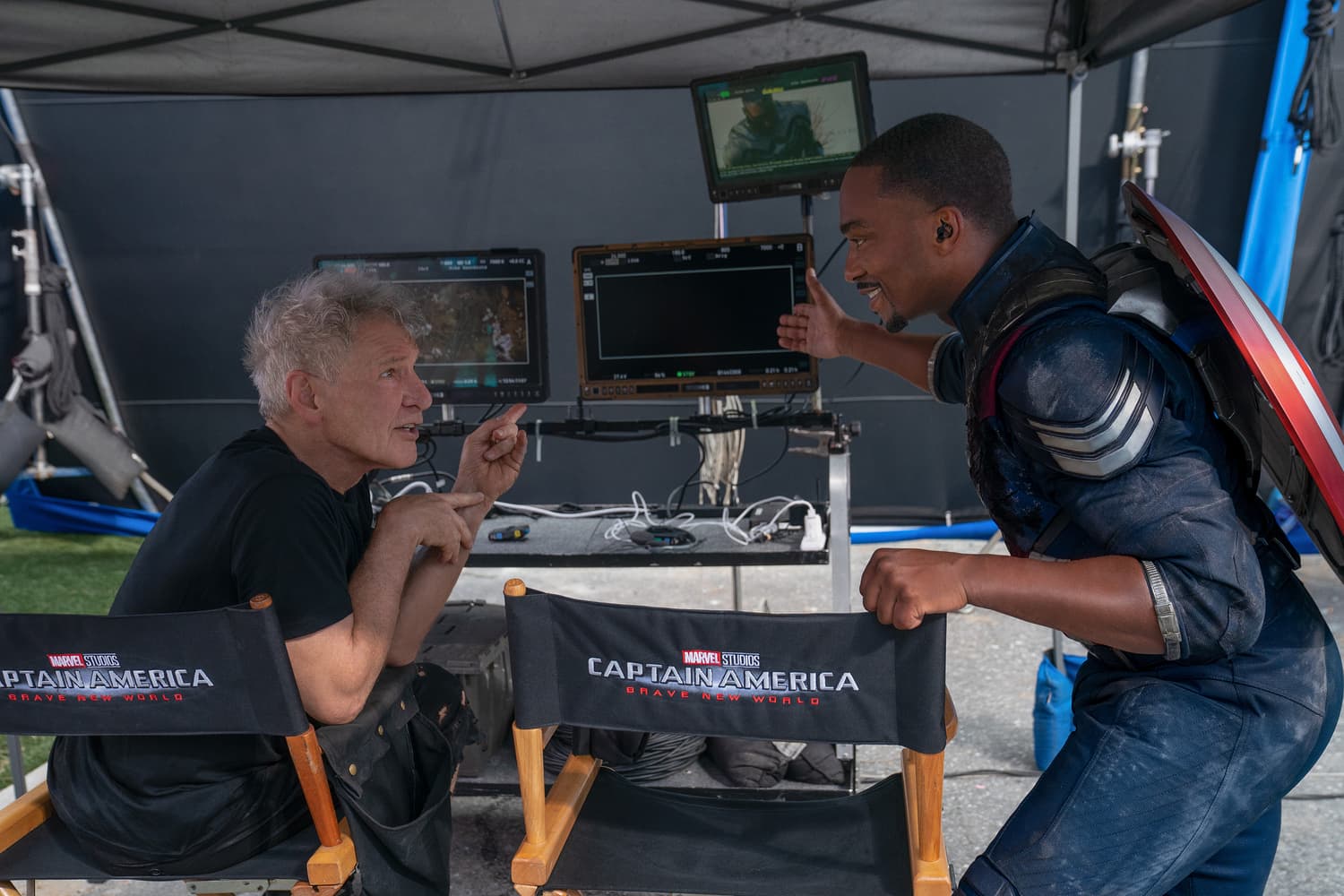 However, fans point out that MCU movies are not exactly high art, and Ford has been in almost every successful franchise over the years, so he definitely knows what he signed up for.

Still, it is way too early to judge the quality of the movie, so fans will have to wait a while to find out if Mackie's Cap will be a good replacement or a total disaster, as some are already making him out to be.

Captain America: Brave New World is scheduled for release on July 26, 2024.

Sources: Inverse, Reddit