Harrison Ford Would Choose Indiana Jones Over Han Solo In a Heartbeat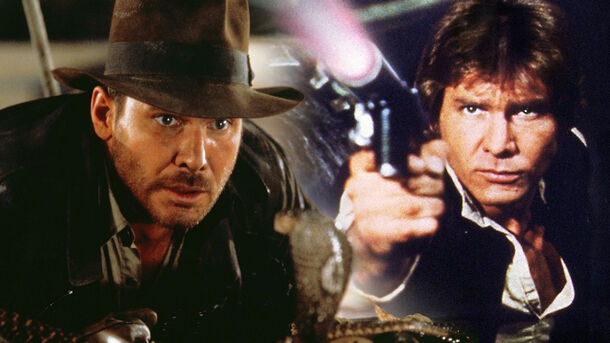 Once the actor has his big break, it's hard to get out of that role and stop being typecast. This is the struggle that many in Hollywood face to this day, and not many have found a solution. But there is another, much more specific problem for those who have been part of two equally iconic worlds in the past.
They face the constant pressure of having to choose. While some may find this question amusing, others reject the idea of picking favorites altogether, as each role carries great significance in one's life.
But not everyone feels it's a big enough deal. Star Wars and Indiana Jones star Harrison Ford, for example, is very serious about his choice.
Speaking to EW, the actor explained that he is more of an Indiana Jones kind of guy. But don't worry, the decision has nothing to do with the character's qualities, but rather with the depth Ford himself found in him.
"He's got a good heart, but I think he's certainly a much less interesting character than Indiana Jones. The breadth of his story utility was never extensive. He was the foil between the other more compelling elements of the film, between the sage old warrior and the young hero. There's not much breadth of character to explore beyond what we got out of him," the actor said.
While it's easy to see where the actor is coming from, as he's the one who ultimately gets to spend the most time with the character and know him more deeply than anyone else on or off the franchise's production team, it's still sad to know that Han Solo lacks the love of a man who portrays him.
Perhaps that's why fans are so dedicated to fixing that for him, as well as for themselves. The character continues to live on through various fan art and fan fiction all over the web.
Which character of Harrison Ford do you prefer?
Whether you agree with Ford or have your own opinion on Star Wars' most charismatic smuggler, both franchises are equally worthy of your time.
If you want to jump right back into the Star Wars universe and re-watch your favorite movie or TV show, you can stream them on Disney Plus. As for Indiana Jones fans, the adventurous archaeologist's movies are available on Paramount Plus.
Source: EW