Harry Potter: Chaotic Letter Situation in Sorcerer's Stone Makes Sense if You Know Who Sent Them
As we realized who was in charge of the entire letter delivery situation, one of the most hilarious sequences in the first Harry Potter entry, it started to make perfect sense.
Everyone knows who was in charge of sending the invitation letters to future Hogwarts students back when young Harry Potter received his: Minerva McGonagall.
The Headmaster's right hand, she was keeping track of all students to ensure that all of them received their notifications and lists of requirements.
It would only be logical to assume that Harry's letters — the ones that were coming in dozens and hundreds to terrorize the Dursleys — were coming from her too, right?
That's what most fans assume, especially since a letter as important as the one for The Boy Who Lived would clearly need to be overseen by Professor McGonagall.
Well, not really!
In Harry Potter and the Sorcerer's Stone, it's explicitly stated that Minerva McGonagall was not the one responsible for all those letters that were tormenting the Dursley household.
In fact, we learn who was in charge of that bizarre sequence really early on — we just somehow collectively miss this bit when reading the books.
Here's the excerpt from the book.
"'Be grateful if yeh didn't mention that ter anyone at Hogwarts,' [Hagrid] said. 'I'm – er – not supposed ter do magic, strictly speakin'. I was allowed ter do a bit ter follow yeh an' get yer letters to yeh an' stuff – one o' the reasons I was so keen ter take on the job –'"
"I was allowed to do a bit to follow you and get your letters to you," Hagrid tells Harry. It was him all along, and all the letter-related mayhem Harry and the Dursleys went through was directly caused by the Hogwarts groundskeeper!
This bizarre situation makes so much more sense now: of course, it wasn't the reserved Professor McGonagall, the prime example of British politeness, who went on a rampage to get Harry's letters to him.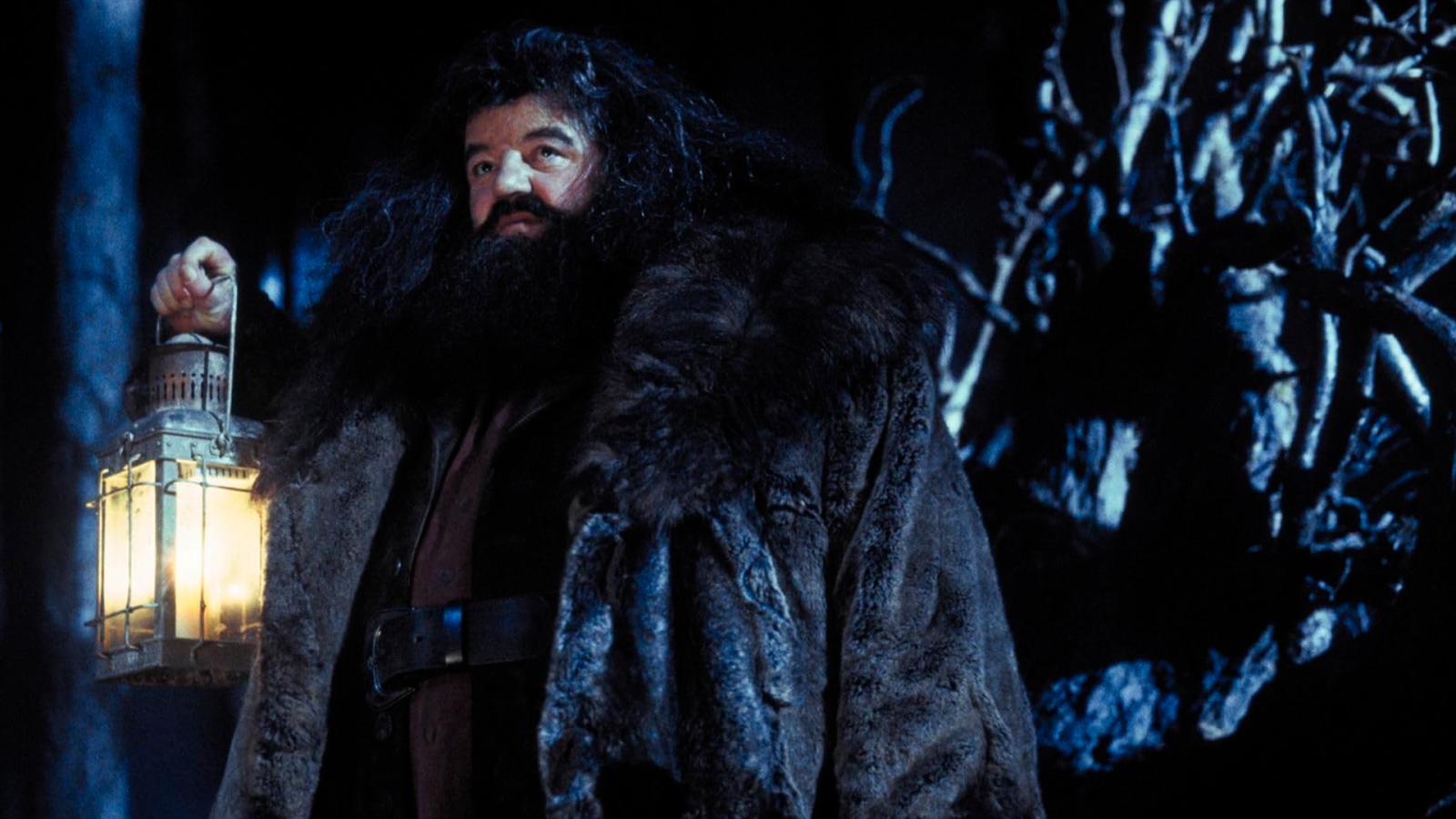 This was not her style at all; but if you picture Hagrid doing the exact same thing, everything checks out and makes perfect sense!
We can't believe we haven't noticed this earlier. Spamming hundreds of letters to harass the annoying Muggles has Hagrid written all over it (if not the Weasley twins), but along with the vast majority of Potterheads, we were sure it was Minerva McGonagall's doing just because she was typically responsible for the letters.