Harry Potter Prophecy's Hidden Implication Is Nothing Short of Dreadful
You may be thinking that Harry Potter could finally relax after Voldemort's death, but this fan theory claims that it merely started the worst chapter of his life.
As we all know, the prophecy about the Dark Lord and the Boy Who Lived put itself in motion after Lord Voldemort believed that it was true.
He tried to kill one of the two boys who fit the description and was disintegrated to merely a shadow; years later, the Dark Lord would return to try and finish his job — and fail miserably.
Upon learning about the prophecy, both the characters and the readers were thrilled with its sudden implications — but while everyone was focused on the second part of the last phrase, no one really paid attention to what the first one suggested.
"Either must die at the hand of the other, for neither can live while the other survives," claimed the prophecy.
The second part is self-explanatory: either Harry or Voldemort must die. The first part, however, makes a peculiar implication as it states that both (as "either" can be read in such a meaning, too) of them must only die at each other's hand.
This raises a logical assumption that since Voldemort was destroyed completely, Harry accidentally became immortal: if he could only die by Voldemort's hand and there was no more Voldemort, there was nothing else that could end Harry's life.
The scene where Harry "died" and came back to life only adds more questions since Voldemort did actually kill a part of his own soul, the Horcrux that's been sitting in Harry's body for many years, but the spell didn't kill the boy himself. This only strengthens the sneaky suspicion that Harry Potter could not physically die.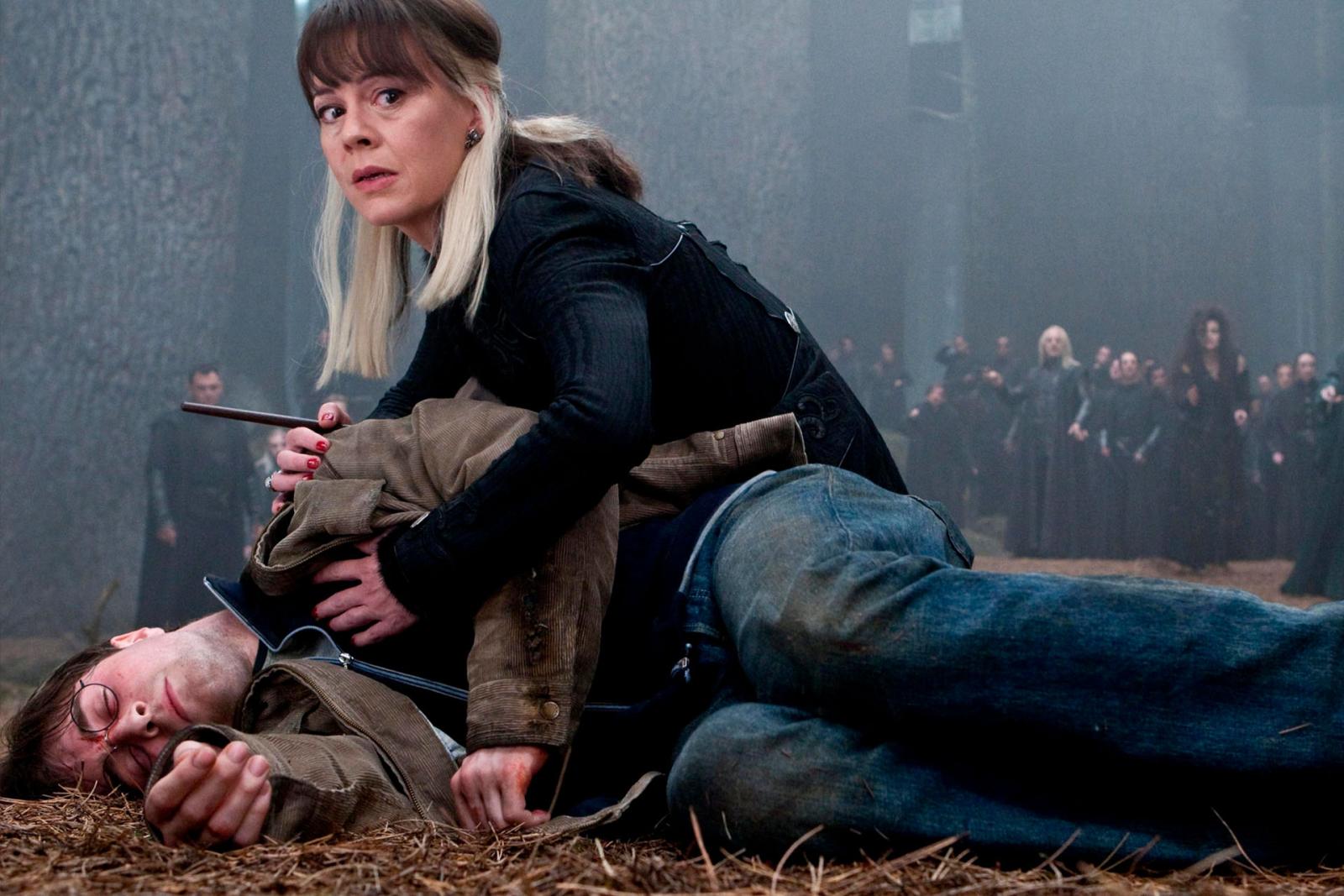 While it's wild speculation, this theory kind of explains Harry's luck earlier in the series: he survived multiple threats simply because it was impossible for him to die from anything but Voldemort's hand. But if it were to be true, then Harry Potter was not in a position to relax after the Battle of Hogwarts…
Because he had an entire life of forced immortality ahead of him, and his long-anticipated reunion with the loved ones he'd lost was not meant to ever happen.