Hayley Atwell Wasn't Happy About Her Multiverse Of Madness Cameo, And The Internet Is To Blame
Peggy Carter isn't all that glorious anymore.
Since the last Captain America movie aired, many fans have been sad to see Agent Peggy Crater, the canon love interest of Steve Rogers and a fearless hero in her own right, go. Portrayed by Hayley Atwell, Peggy Carter was not only one of the first female Marvel characters to get her own TV series but was also a fan favorite for many years after.
So many people were very excited to see her cameo in the recent Doctor Strange movie, where Atwell appeared once again as Peggy Carter, but from a completely different universe. Now titled Captain Carter and geared with the shield, she went to fight Wanda Maximoff.
Although the whole premise of Multiverse of Madness speaks for itself, suggesting that the world of heroes is multidimensional, the actress wasn't a big fan of how Peggy Carter turned out. She shared her thoughts on the matter with Josh Horowitz on the Happy, Sad, Confused podcast:
"She's like, 'I could do this all day,' and then followed by she's immediately cut in half by a frisbee, and then the audience being like, 'She can't do it all day… Apparently, you can't, so… Yeah, egg on your face.' And, I'm like, 'Oh, it doesn't really serve Peggy very well,'" Atwell said.
The actress was right to be concerned, as the moment ended up being laughed at and memed online right after the film's premiere.
However, any Marvel fan would argue that with memes and funny edits comes not disrespect, but true recognition of the character. If someone thought Peggy Carter was being disrespected at that moment, no one would want to spread it all over the Internet anyway.
Just like many other characters who appeared in the movie, this Peggy wasn't meant to be connected to the Peggy we grew to love, and all the fans seem to understand that.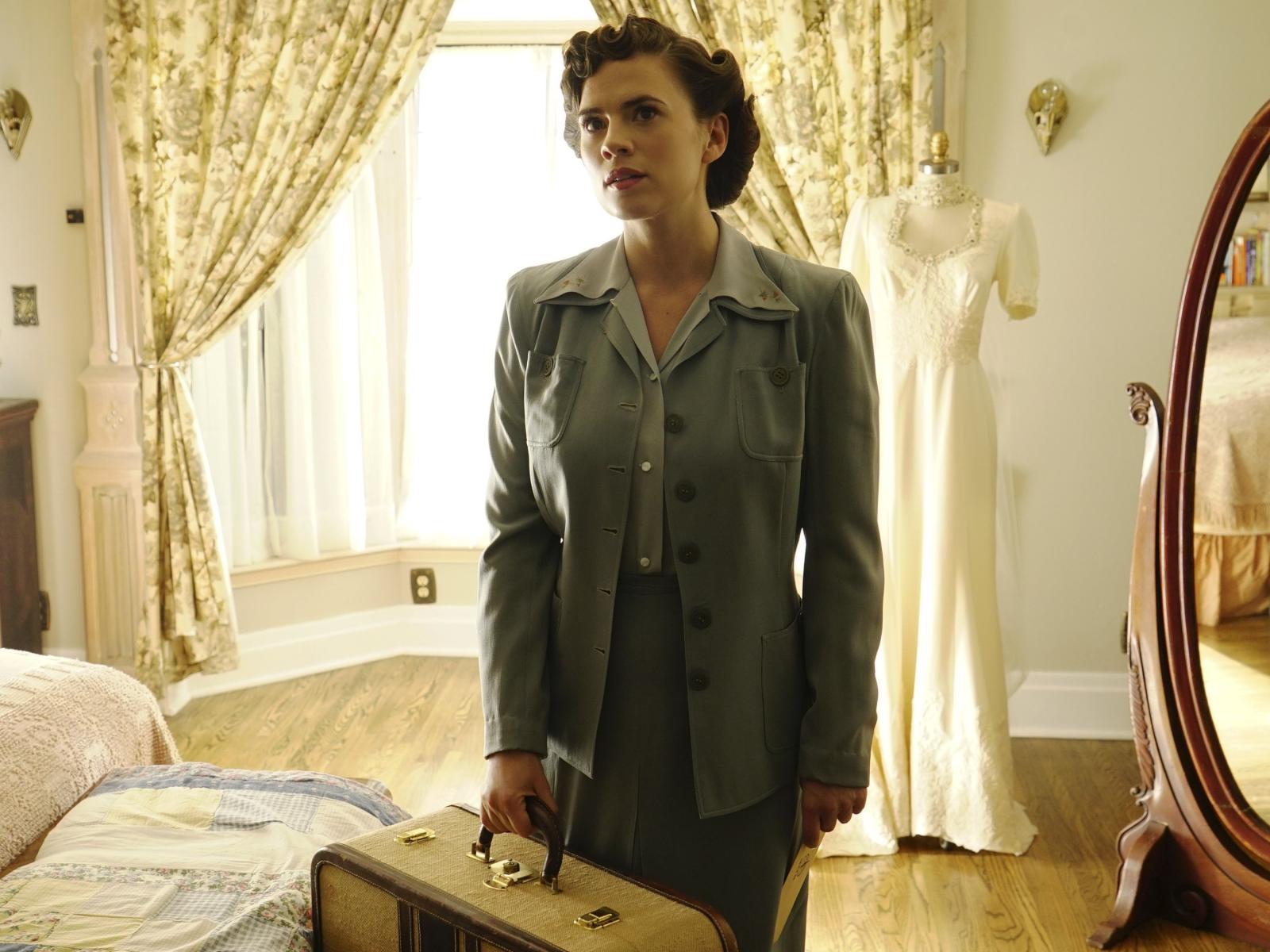 Maybe Hayley Atwell just needs to give the multiverse concept a chance, and who knows, maybe we'll see her again in a completely different character.
If you want to give Doctor Strange in the Multiverse of Madness a second look, you can stream the movie on Disney Plus.
Source: Josh Horowitz YouTube