Henry Cavill's Superman Co-Star Amy Adams Was Upset He Didn't Flirt with Her: 'I Wish He'd Misbehaved!'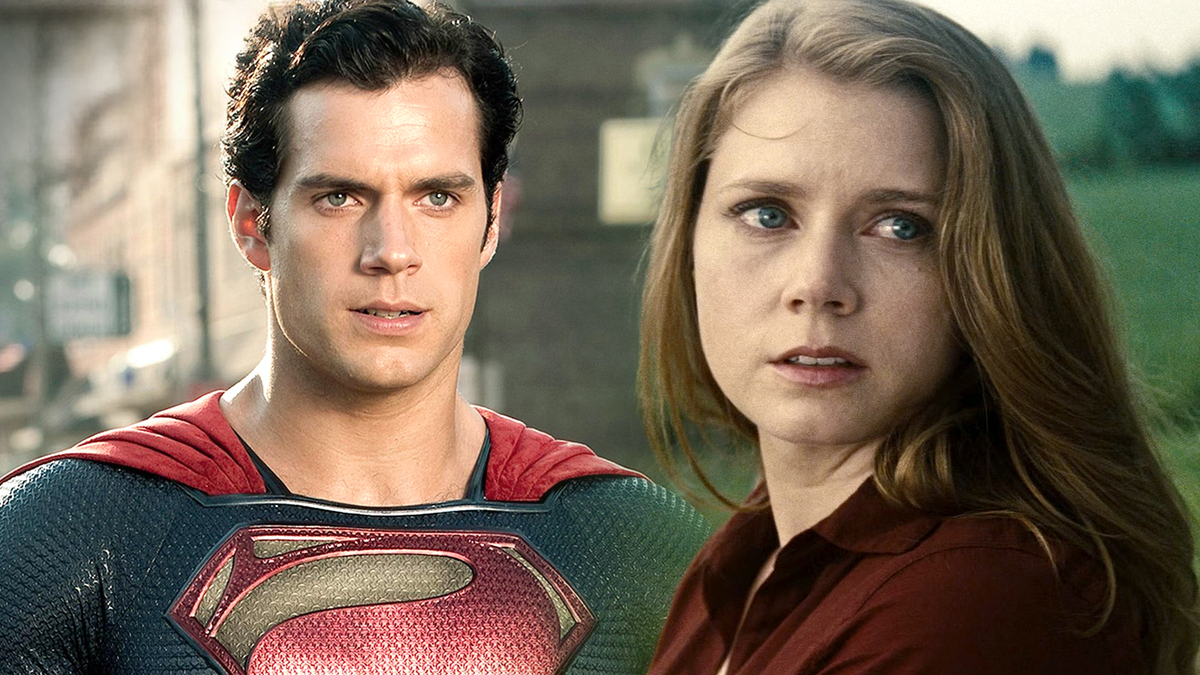 Despite Amy Adams's romantic interest in her Man of Steel co-star, Henry Cavill never "misbehaved" and remained strictly professional with her behind the scenes.
Even though quite a handful of actors have played the role of Superman throughout the years, Henry Cavill is the latest and the most popular Man of Steel. Having portrayed Clark Kent for a decade, the actor recently had to step down due to the complete reboot of the DC Universe, but he had quite a memorable run.
As part of Zack Snyder's DCEU, Henry Cavill's Superman underwent quite a few changes from the comic books. Of course, they specifically affected the relationship between Man of Steel and Lois Lane, his romantic interest and human alter-ego's colleague. In the DCEU version, Lois knew Clark Kent was Superman from the start.
While fans were divided on this change, Cavill highly endorsed it.
"No way that Lois has these direct interactions with Superman, and then doesn't recognize Clark sitting next to her in the office. If she falls in love with Superman, and she's ignoring a guy who looks just like Superman, behaves just like him, and has the same kind of mannerisms and behavior, then what does that say about Lois? I like this relationship. She saves him just as much as he saves her," the actor told Gizmodo.
Despite their phenomenal on-screen chemistry as Lois and Superman, Henry Cavill and Amy Adams never had a romantic relationship off-screen. While Adams really liked her co-star, the Man of Steel actor kept their relationship strictly professional.
"I can completely understand that [others feel jealous]! He feels nice and firm. He's the nicest person on top of being just a wonderful actor and wonderful-looking! He's also got this great humility and he does a really great job in the role. He's got a great sense of humor, but he's not cheeky at all, so…I kind of wish he'd misbehaved!" The Lois Lane actress shared with OK! Magazine.
Well, at the very least, Amy Adams happened to be one of the few women to kiss Henry Cavill on camera, and she definitely enjoyed it as according to the actress, his kisses "will definitely keep your feet off the ground." While they didn't get to have a romantic relationship, they were getting along quite nicely…so there's that.
Sources: Gizmodo, OK! Magazine via Henry Cavill News