Xdinary Heroes is a six-member boy band that debuted at the end of 2021 under JYP Entertainment.
Aside from being an instrumental band which is a rare sight in the industry that usually values choreography to be of great importance, Xdinary Heroes attracted the public's attention by releasing the loud and bold, screaming with punk-rock vibes 'Happy Death Day' track as their debut song.
Since the band successfully managed to impress general public and gain many fans and listeners, everyone has been excited to follow their new releases. Xdinary Heroes first mini-album 'Hello, world!' was released July 20. JYP Entertainment, Xdinary Heroes' agency, created generous promotion by releasing so far not just one but two music videos for the songs from this album, 'Test Me' (two weeks ago) and 'Strawberry Cake' on August 9.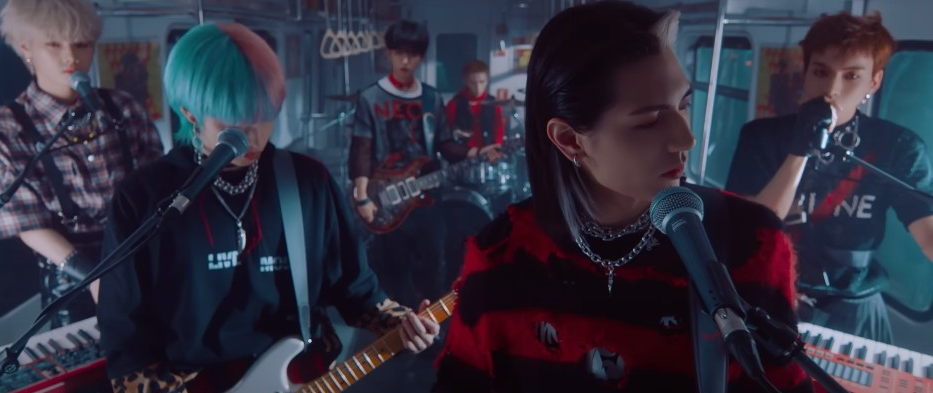 However, not all fans were excited after watching the latest release. The 'Strawberry Cake' M/V left a lot of them unsatisfied with how bleak and simple it was compared to the other two M/Vs. 'Test Me' was created with CGI, different locations, guest stars and skillful camera work. On the other hand, in the 'Strawberry Cake' music video the band simply performed their song for four minutes in just one location: on a subway train (which was also already used in the previous M/V as well).
"Kinda expecting that the strawberry cake mv would have some storyline or different sets rather than just them singing and playing their instruments inside the train. But after all, they still slay." – @HaneulSkye
Many of the fans sincerely liked the song itself and expected to see a music video that could support it or at least be on the same level of intensity. Instead, the fandom got just a better-filmed version of a live performance which the fans will possibly see anyway in the future on the music shows that the band will attend or at concerts.
"It was just a higher budget live, that's it. Xh are putting in so much effort. The song was doing so well. An mv with a story line could have made all the difference in the world. I'm so mad rn." – @gwaenchanabby
Fans hope that for their future M/Vs JYP will give Xdinary Heroes a bigger budget – and for the artists to finally arrive at their destination because this subway ride is getting a bit too long…