'The Corinthian's sexuality 101', courtesy of the actor himself.
Netflix's version follows the original comics closely, but there are some differences after all.
"Everyone is gay" turned out to be one of the most common complains about 'The Sandman'. Well, first of all, how is that a bad thing? And second – it's not actually that simple. Take The Corinthian, for example. Thought he was gay, like in Neil Gaiman's comics? According to Boyd Holbrook, it's a bit more complex than that.
Talking to Men's Health, the actor himself discussed his character's sexuality at length, describing it as "ambiguous":
"I think he's gone through a lot of different options over the years, and he's not afraid to try any of them. And there's also a really fine, gray line, between what's actually for pleasure and what's actually for a different type of pleasure, which is seemingly near the end of the show, without saying too much. He doesn't discriminate. It's all good."
The Corinthian's sexuality in the original comics was referred to much more explicitly: after 'The Sandman Companion' came out it was stated by Neil Gaiman that The Corinthian is, in fact, homosexual, although there weren't any sex scenes in the comic per se.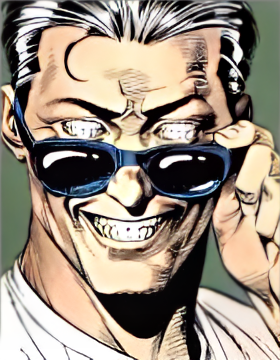 Later, in the 'Dreaming', the character even got a boyfriend courtesy of Caitlin R. Kiernan. But in the Netflix's series Boyd Holbrook sees his character a bit more differently in terms of sexuality, explaining it with "collecting" analogy:
"It's like any collecting, right? So, like, if you collect baseball cards, you have different evaluations per player, and they come in all shapes, sizes, and forms. I really think it's the uniqueness, of, like, this one is this way, and that one is that way, and what's so nice is the difference between them. It's all about the taste of each and everything."
All the complaining about "everyone is gay in Netflix's version" aside, some people still felt like it was unnecessary creative choice – to make The Corinthian gay in 'The Sandman' adaptation.
Why Does Desire Hate Dream in 'The Sandman'?
The scenes where Boyd's character gets it on with guys considered as "a bit too much" by some of the viewers, who argue that "it was shoehorned in with no actual good reason". Some of those who read the original comics first admitted it was "weird" actually watching The Corinthian having some fun with men, seeing as how in the comic "all he did was kill" them.
And once the debate about The Corinthian's homosexuality has started on Reddit, the original comic series quickly came under fire too. Someone even recalled the 'Harry Potter' / Dumbledore's homosexuality scandal:
"It was stated offhand in 'The Companion' which came out 1999. The original run ended on 1996… If it was of that much importance to the character's description why did it take so long to add it in? To me this feels like a classic Rowling retcon... She did the exact same thing with Dumbledore." – /Hoid420