Is Tom Cruise Really Joining Fast & Furious 11? Here's What We Know So Far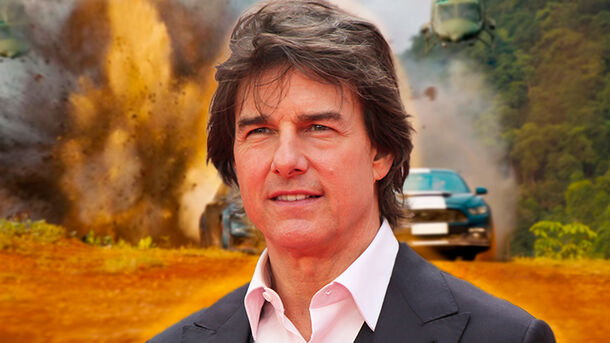 We might be in for the most star-studded F&F movie ever with Tom Cruise allegedly joining Vin Diesel, Dwayne "The Rock" Johnson, and Jason Momoa's golden team.
Action stars are a unique and quite standalone caste of actors that we often treat differently than the rest. There's quite a solid roster of performers who focus almost exclusively on fight sequences and stunts, and among them all, there are superstars who immediately jump to mind when we talk about it.
For the past decades, Tom Cruise has undoubtedly been the king of action. With several action franchises of his own, the actor takes special pride in his iconic Mission: Impossible movies which he uses to showcase his most insane and mind-blowing stunts, going for more risks with every consequent installment.
But while Cruise is the biggest name on the action scene, there are quite a few other icons of the genre — and many of them used to be or still are united by the Fast & Furious franchise. Apart from F&F Godfather Vin Diesel, it became home for Dwayne "The Rock" Johnson, Jason Statham, Jason Momoa, and several other action stars.
And now, we have reasons to believe that Tom Cruise will appear in Fast & Furious 11, the (allegedly) last installment of the legendary $7B franchise. Why do we think so?
When asked about Tom Cruise's rumored involvement with Fast & Furious 11, Vin Diesel immediately turned coy and told the reporter, "Come on. This is too hot. It's too hot for the press. It's sizzling, I tell you."
While not exactly confirming the rumor, the franchise's Godfather definitely played it like there's something to the story.
Another Fast & Furious star, Charlize Theron, also made it clear that she wanted Tom Cruise to join in for the last F&F movie. In her interview with Access Hollywood, the actress joked that, since fans demanded Cruise's appearance in the eleventh installment, there was no way he would say no to them.
"It should happen. I mean, why not? I mean, was there an invite sent? Like, I mean, send him an invite. [Fans want him in the movie!] Well then, he can't say no. And it's done. Let's go!" Theron laughed.
While these are not concrete confirmations in the slightest, there's definitely a chance of Tom Cruise joining Fast & Furious 11. We'll have to wait for an official update on that, though, and as soon as it happens, you'll be the first to learn about it.
Sources: Extra, Access Hollywood via YouTube