Jessica Chastain Knew She Was Going to Win an Oscar?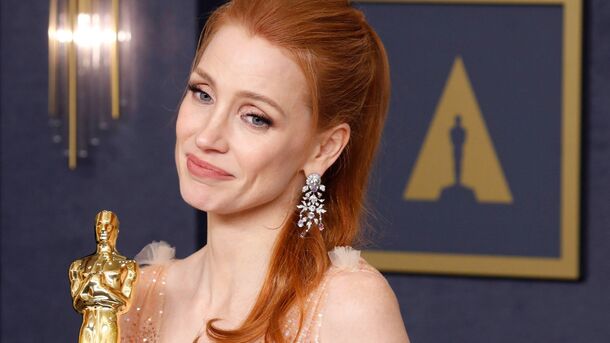 The day before the 2022 Oscars ceremony Jessica Chastain, who won this year's Best Actress award, generously complimented all of her rivals.
According to Chastain stories Nicole Kidman in "Being the Ricardos" has introduced her to a side of Lucille Ball that she wasn't aware existed and Penélope Cruz performance in "Parallel Mothers" was "unPARALELLED". Chastain admitted that she was obsessed with Olivia Colman in "The Lost Daughter" and Kristen Stewart shocked her with the nuanced and heartfelt performance in "Spencer".
Some users call Jessica Chastain the sweetest person, others think that "she's trying too hard". But there are also those fans of conspiracy theories who suppose Chastain knew she was going to win so she just went ahead and thanked them 17 hours earlier.
Such people call Chastain a "humble queen" and are sure that she was preparing the other actresses for her big win tonight.
Jessica Chastain won the best actress Oscar for her performance as queer icon Tammy Faye Bakker in the biopic "The Eyes of Tammy Faye". In her speech Chastain critisized "discriminatory and bigoted legislation":
"We're faced with discriminatory and bigoted legislation that is sweeping our country with the only goal of further dividing us. There's violence and hate crimes being perpetuated on innocent civilians all over the world. And in times like this, I think of Tammy and I'm inspired by her radical acts of love".