Jigsaw's Goriest Traps in Saw Franchise, Ranked From Ouch to Absolutely Terrifying
You may think John Kramer is dead and gone, but his games never end.
John Kramer, also known as the Jigsaw Killer, is notorious for the intricate and brutal traps he sets that are designed to test the moral limits of his victims. Even after his death, the games did not stop, as Kramer left behind an impressive legacy for all those who followed in his shoes.
Here are the bloodiest and most gruesome traps devised by the twisted mind of John Kramer and his Jigsaws apprentices.
7. The Laser Collar Trap (Jigsaw)
In the latest Jigsaw story, a group of people tries to identify a copycat killer, and the torturous tale ends with Detective Halloran and medical examiner Logan Nelson trapped with collars around their necks and a button to confess.
Logan, revealing himself to be Jigsaw's apprentice, activates Halloran's collar, slashing his face in the most horrific way.
6. The Reverse Bear Trap (Saw)
Perhaps the most iconic of all, and the trap that started it all, the Reverse Bear Trap clamps itself onto a victim's head, ready to rip it apart if they do not retrieve the key in time.
Appearing in three of the Saw movies, with its final working demonstration in Saw VII, the most gruesome use of the trap takes place when Jill Tuck, John Kramer's widow, is tricked by Detective Hoffman, and has her face ripped apart by the device once created by her husband.
5. The Garage Trap (Saw VII)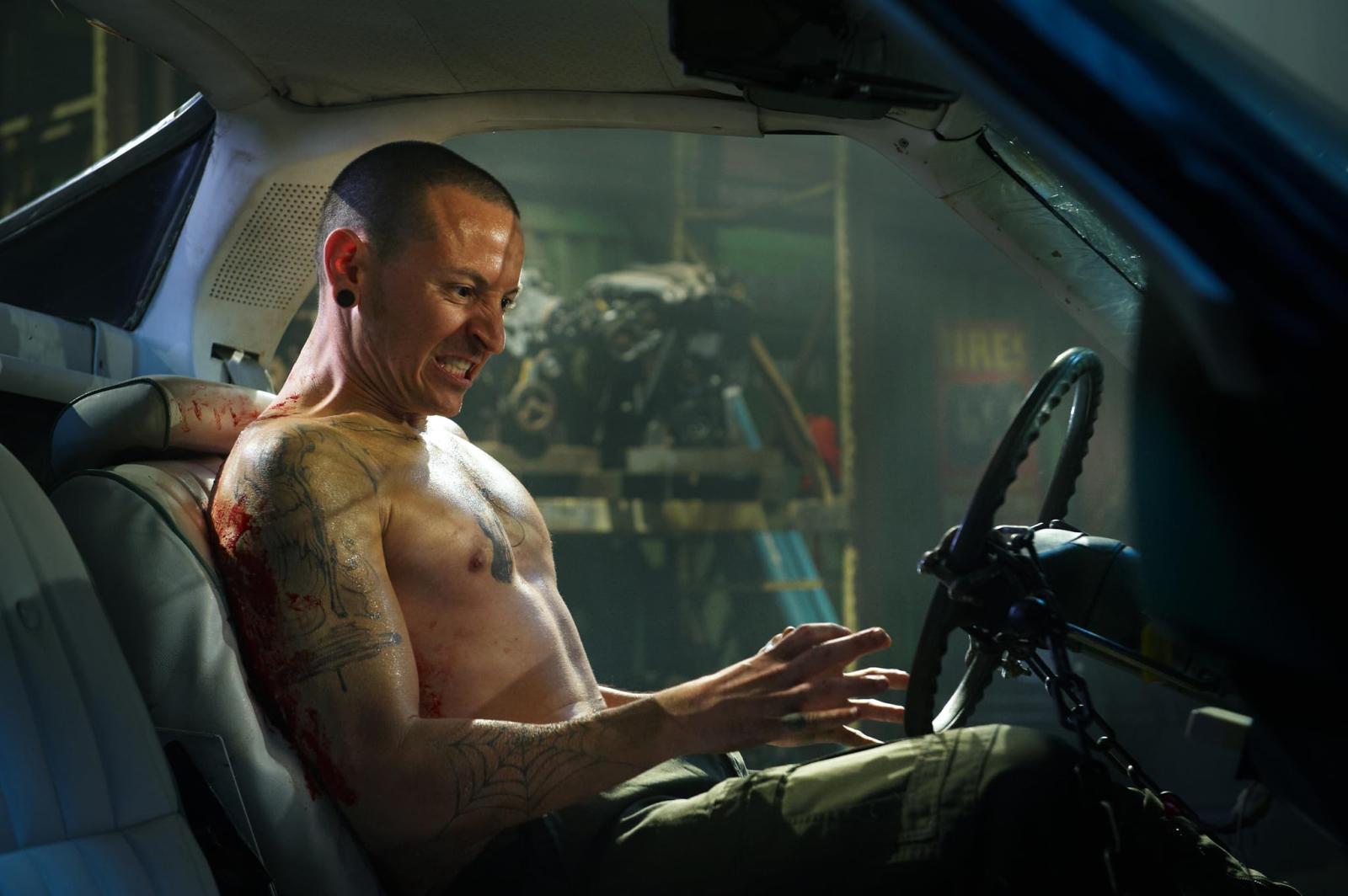 Killing four birds with one stone, the graphic depiction of this garage trap in a junkyard underscores the franchise's commitment to intense and shocking horror. Strapped shirtless to a car seat, Evan must tear the skin off his back to activate a lever that will stop the car from crushing his friend Kara.
The scene also involves two other friends, as Dan's body parts are ripped off by the car to free Jake, who is chained to a garage door, and ends with Evan crashing into another car.
4. The Needle Trap (Jigsaw)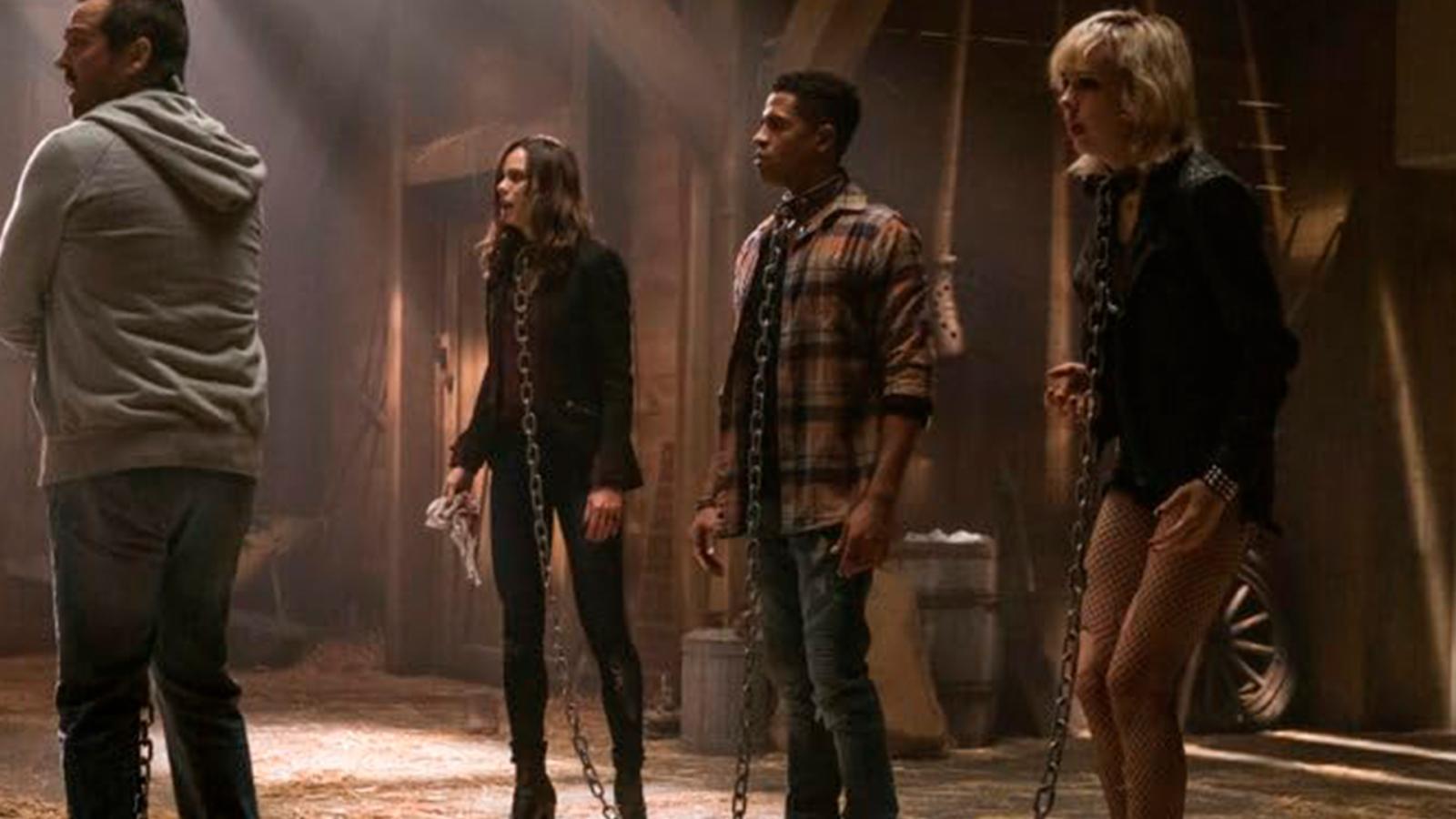 In the eighth installment of the movie, Carly, who has caused death for a small amount of money, is given three injections of different substances. When she fails to choose, another contestant injects her with all three, leading to a gruesome death as acid eats through her skin and she meets her demise in the most horrific way possible.
3. The Brazen Bull Furnace Trap (Saw VII)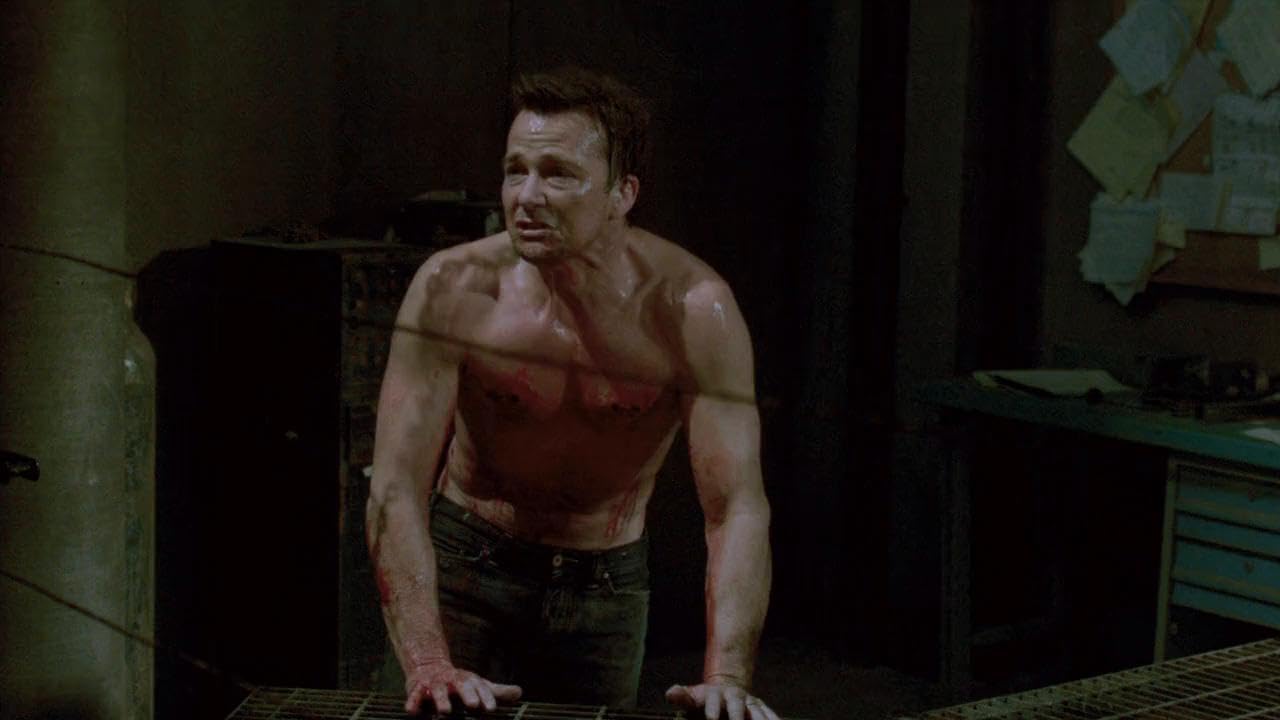 In Saw VII, Bobby Dagen, who lied about surviving a game of Jigsaw, faces deadly retribution for his lie in the traps set by Detective Hoffman. To save his wife Joyce, Dagen inserts hooks into his pectoral muscles and lifts himself to prevent a giant bull oven from activating and incinerating Joyce, but he fails, leaving his wife to be killed by one of the most infamous ancient torture and execution devices.
2. The Angel Trap (Saw III)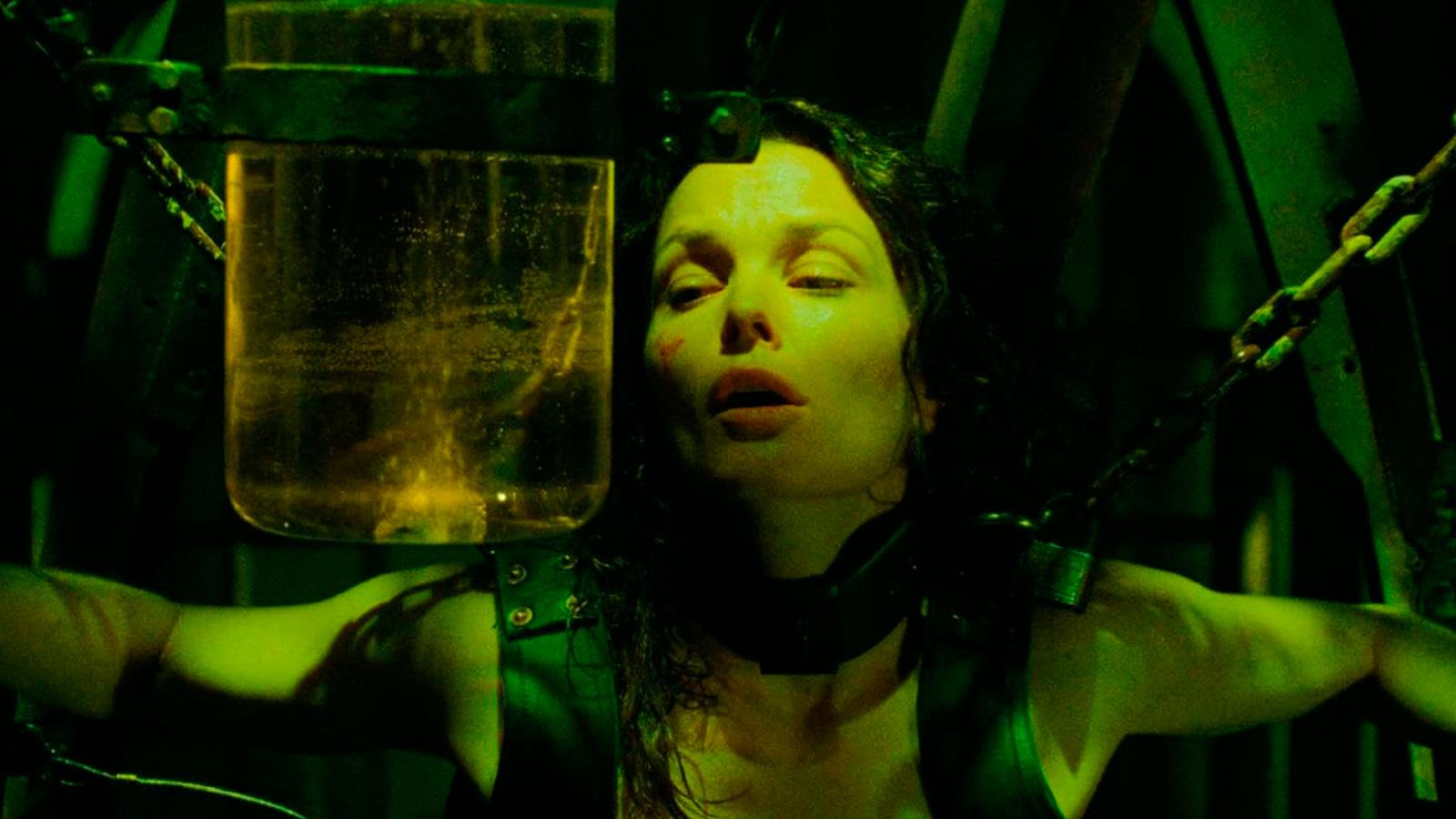 Jigsaw's apprentice, Amanda Young, sets up games of chance with horrific traps, including one that involves Detective Allison Kerry. The Angel Trap, attached to a timer, places the victim in a harness with hooks through her flesh, and the game forces Kerry to retrieve a key from a jar of acid, but in the end, she fails to do so, leading to her gruesome death at the hands of the Rib Spreader Device.
1. The Rack Trap (Saw III)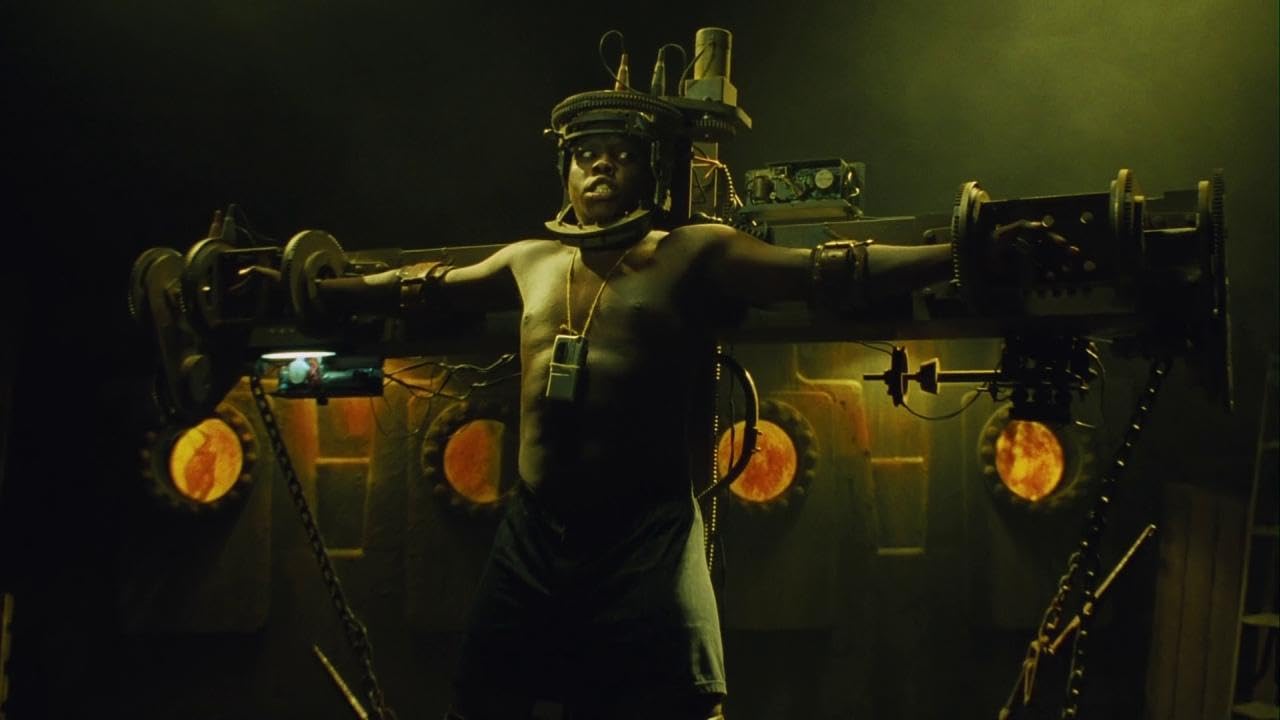 The Rack Trap methodically twists and breaks every limb, inflicting excruciating pain on Timothy Young, Jigsaw's test subject, responsible for a fatal drunk driving accident, and making it the most agonizing and painful trap in the Saw franchise.
The relentless torment ends with a terrifying snap of the victim's neck.
If we have just ruined your sleep forever, we're truly sorry.