Just in Time for Halloween 2023: 15 Old-School Horrors Worth Revisiting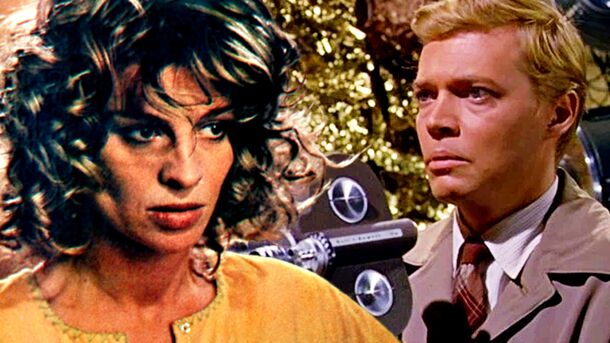 Here are some old-school scares perfect for when you've watched seemingly everything else.
Just in time for Halloween, we're uncovering some underrated, hidden, possibly cobweb-covered, horror gems.
1. Black Christmas (1974)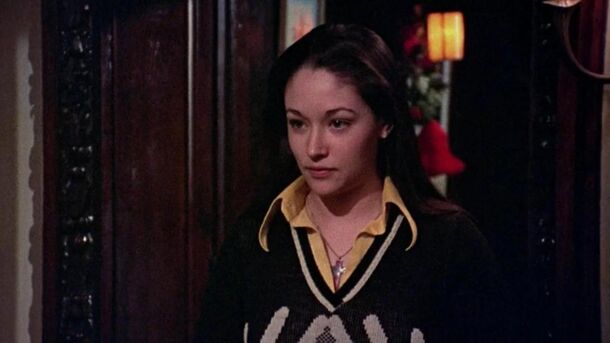 Christmas can be terrifying too, and this cult classic proves it. In "Black Christmas," a group of sorority girls start receiving creepy, anonymous phone calls during their holiday break. As the movie unfolds, the calls escalate and so do the murders. One by one, the sorority sisters meet gruesome ends at the hands of an unseen killer. It's like "Where's Waldo?" but with a deranged murderer. The twist here? The calls are coming from inside the house. The lone survivor, Jess, discovers this horrific truth too late.
2. Carnival of Souls (1962)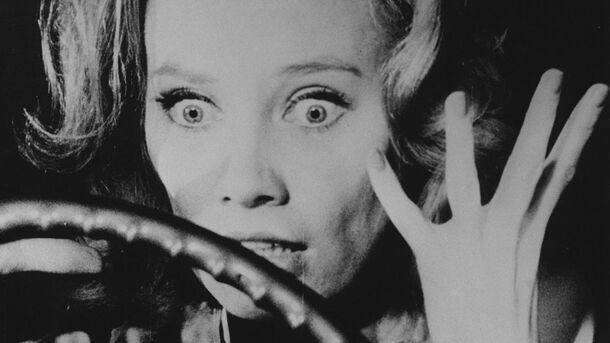 After surviving a drag race accident that plunges her car into a river, Mary Henry starts experiencing eerie visions and haunting organ music. She takes a job as a church organist, where her odd behavior isolates her from the community. Her visions intensify, leading her to an abandoned carnival where ghoulish figures torment her. Prepare for the final plot twist: it's a great one.
3. Let's Scare Jessica to Death (1971)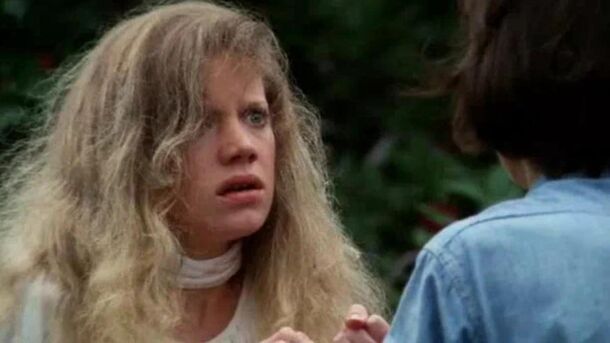 Poor Jessica. She's just been released from a mental institution and wants a fresh start. So, she, her husband, and a friend move to an old farmhouse, only to discover a mysterious squatter named Emily living there. As they integrate Emily into their lives, strange occurrences begin – like voices whispering Jessica's name and townsfolk turning up as vampires. Turns out, Emily is a vampire-siren entity that's been luring people to their deaths for centuries.
4. Night of the Living Dead (1968)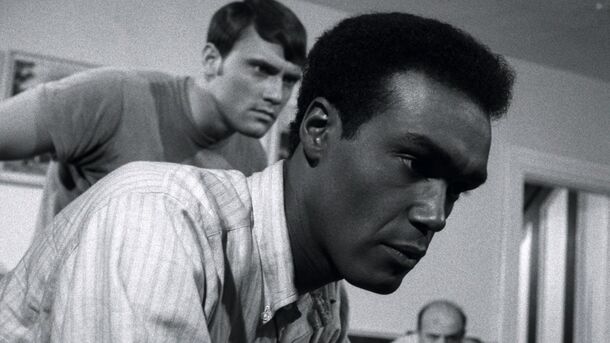 Before zombies were a pop culture staple, there was "Night of the Living Dead." Seven people find themselves trapped in a rural farmhouse as the dead rise and begin to attack the living. We watch as they try – and mostly fail – to barricade themselves against the growing horde. Family members get eaten, couples get torched, and the last survivor, Ben, gets shot by a rescue team who mistake him for a zombie.
5. The Haunting (1963)
Nothing says "bad idea" like spending a weekend in a haunted house. Dr. Markway invites a group to Hill House, including Eleanor, a woman with a history of paranormal experiences. The group experiences a series of terrifying phenomena: banging noises, cold spots, and an unnerving statue that seems to move. Eleanor becomes increasingly unstable, convinced that the house is calling to her.
6. Nosferatu (1922)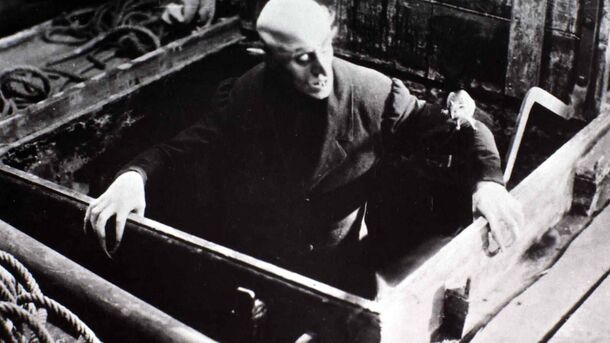 Count Orlok, our not-so-friendly neighborhood vampire, wants to buy a house in Germany and enlists the help of a young real estate agent, Hutter. When Hutter visits Orlok's castle in Transylvania, things get freaky. Animals act strange, Hutter finds himself mysteriously drained (literally, blood-drained), and Orlok starts packing soil from his homeland into coffins (y'know, as you do). Orlok moves to Germany, bringing a plague with him.
7. The Omen (1976)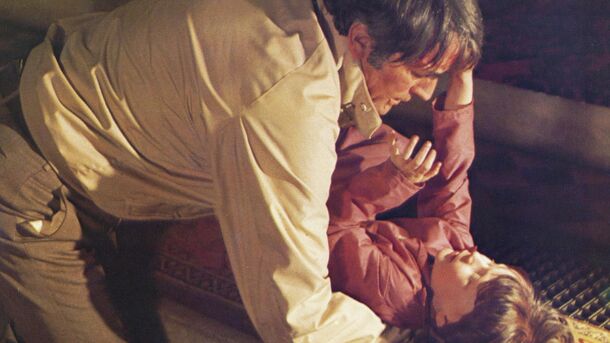 "The Omen" follows U.S. Ambassador Robert Thorn who secretly adopts a newborn after his own son dies. Little Damien seems normal, until a series of gruesome "accidents" occur. People fall off buildings, spontaneously combust – you name it. Thorn learns that Damien is no ordinary child but rather the Antichrist. With an inverted crucifix birthmark and a pack of devil-worshipping nannies, it's kind of hard to miss the signs.
8. Invasion of the Body Snatchers (1956)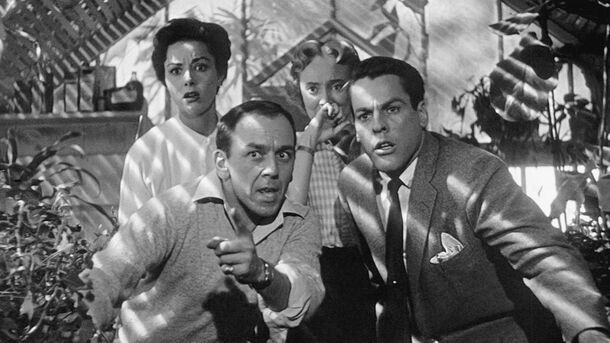 Sleeping? Overrated. Especially when you might wake up as an emotionless alien duplicate. In "Invasion of the Body Snatchers," alien plant spores arrive in a small California town, creating pods that replicate humans while they sleep. Dr. Miles Bennell notices the townspeople acting strange and emotionless. He finds a half-formed duplicate of himself and realizes the horrifying truth.
9. The Wicker Man (1973)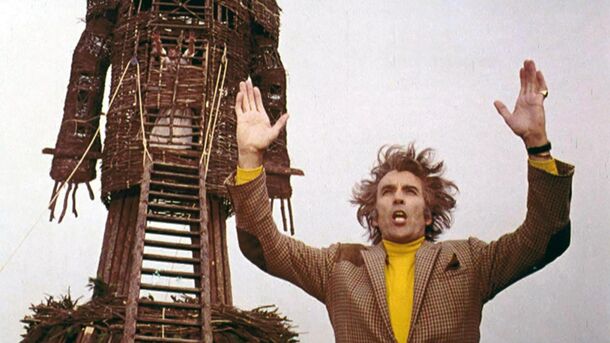 Ever been to a creepy island where you're the only one who doesn't get what's going on? Sergeant Howie has. He flies to Summerisle to investigate a missing child but finds the islanders involved in pagan rituals. The plot thickens when he realizes the missing child was a fabrication to lure him, a virgin, as a human sacrifice to improve the island's failing crops.
10. Don't Look Now (1973)
After their daughter's accidental drowning, John and Laura Baxter move to Venice. John starts restoring an old church, while Laura meets two psychic sisters who claim to see their daughter. John experiences strange visions and becomes convinced he's seeing his daughter in a red coat running around Venice. Here comes the gut-punch: it's not his daughter but a murderous dwarf in a similar coat.
11. The Thing from Another World (1951)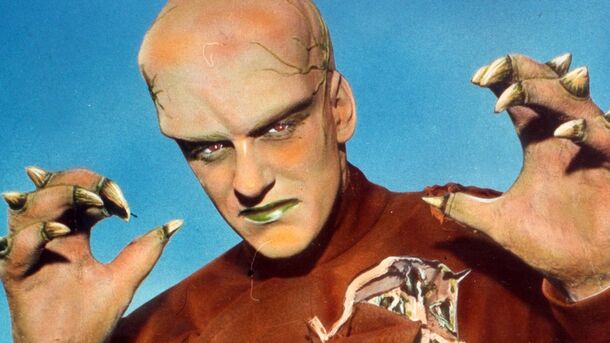 The early '50s, when the biggest scares were aliens and the Cold War. A team of scientists and military personnel discover a crashed UFO and its frozen alien occupant in the Arctic. They bring it back to their camp, but – oops! – it thaws out and wreaks havoc. This bloodthirsty plant-based lifeform starts draining their blood for nourishment.
12. Peeping Tom (1960)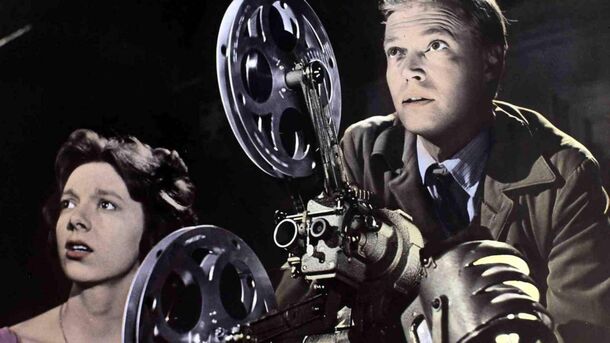 Before there was Instagram, there was Mark Lewis, a lonely, socially awkward man who films women as he murders them, capturing their dying expressions. Mark, who works as a focus puller at a film studio, befriends his neighbor Helen. She finds some of his footage, and instead of running for the hills, gets even more intrigued. As the police close in, Mark decides he needs the ultimate expression of fear – his own.
13. Repulsion (1965)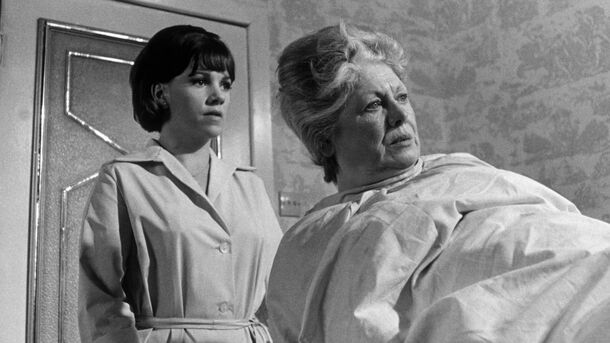 Carol, a Belgian manicurist living in London, suffers from androphobia (fear of men). When her sister leaves town, Carol's hallucinations spiral out of control. She starts seeing cracks in the walls and hands reaching out to grab her. In her fractured state, she murders her would-be boyfriend and her lecherous landlord. When her sister returns, she finds Carol catatonic and barely responsive.
14. The Last Man on Earth (1964)
Before Will Smith was the "last man on Earth," Vincent Price was Dr. Robert Morgan, a man immune to a plague that has turned humanity into vampire-like creatures. By day, he stakes them; by night, he holes up in his garlic-infused home. Eventually, he meets Ruth, who seems to be another survivor but turns out to be an infected spy. Ruth's people have found a way to control the disease with a serum.
15. Freaks (1932)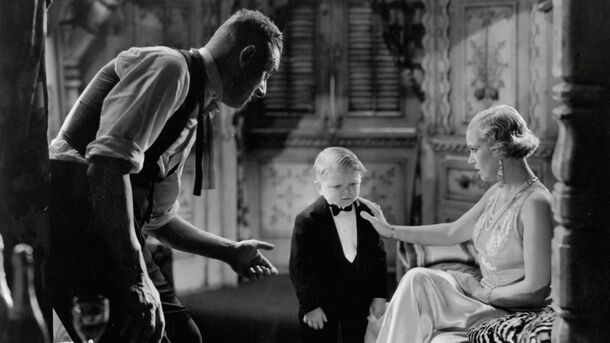 A trapeze artist marries a sideshow midget for his inheritance but plans to kill him with the help of her strongman lover. The other "freaks" discover the plot and take their revenge, disfiguring her into the "Human Duck." The film was so controversial it was banned in the UK for 30 years.