'Love and Thunder': Fans Underwhelmed By Cringe Humor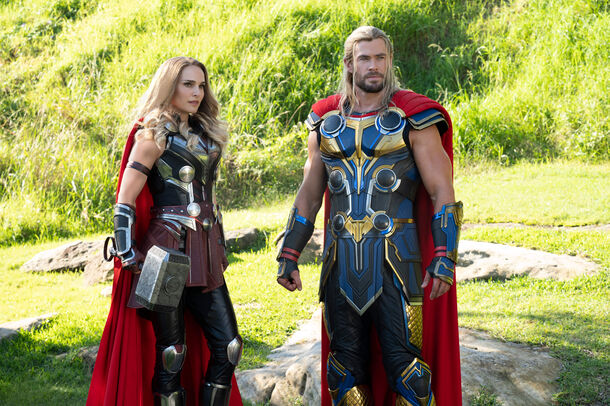 The summer blockbuster has just had its international premiere, but it seems that fans are already disappointed with the impact Taika Waititi has had on the Asgardian's story.
The first two 'Thor' movies were fairly down-to-earth depictions of the God of Thunder's struggle to adapt to the human world, and even though some people called them too serious and lacking in humor, they perfectly portrayed Thor as a powerful god still capable of laughing at himself or others. But when Waititi took control of Thor's story in the third film, everything changed in an instant. As a comic director, Waititi approached Chris Hemsworth 's character from an ironic perspective, making him a true comedic presence, completely devoid of regal stature. And while 'Ragnarok' was a success with audiences, it seems that 'Love and Thunder' failed to reach the comedic heights of the previous installment.
When first seeing the recently released film, many fans were quite puzzled by the strange humor shown in it. It wasn't offensive or anything, it just seemed tired and completely alien to the film's atmosphere and dramatic characters such as Gorr or Jane Foster.
"Is it just me or did anyone else felt like the humor in this movie felt try hard. Like, this movie sometimes felt like it is forcing you to laugh when you didn't want to." – /fakers555.
It seems as if Waititi decided to adapt all his previous jokes for 'Love and Thunder', without caring at all whether they fit the mood of the film. As many fans argue, it's very hard to care about the characters or the events in progress if every minute the plot is undercut by another unfunny joke.
"There either wasn't enough natural jokes; jokes that were repeats of original jokes in Ragnarok or just really forcing the humour. Thor Ragnarok had this natural humour that worked; it felt effortless. This was kinda bland." – /Ruley89.
Overall, some fans are really upset with the way the MCU treats Thor, taking his God status and dropping it in favor of comedic relief.
"I hate that the character of Thor is dipped in cringe humour and served to us. He's a god and they need to attach seriousness to his character." – @adjeteyfio_.