Nicolas Cage's Superman Movie Concept Was So Crazy It Got Scrapped
Nicolas Cage had every chance to become Superman, but the movie never came out, here's why.
Tim Burton quickly became known for his unique directing style, which successfully blends elements of horror and comedy. The director proved it in the 1989' Batman, which starred Michael Keaton as Bruce Wayne, a role he later reprised in Burton's 1992 Batman Returns.
Burton and Keaton's Batman is considered the best incarnation of the DC Comics character in film history, but Burton also came close to bringing Superman to the big screen.
In 1996, Kevin Smith pitched his idea for a new Superman movie to producer Jon Peters and was allowed to write the screenplay for Superman Lives. Robert Rodriguez was approached to direct the movie, but later, Smith offered Tim Burton to direct.
After Burton made a deal with Warner Bros., a release date was set for 1998. However, Superman Lives was scrapped due to numerous production problems.
The lead actor was quickly found – oddly enough it was Nicolas Cage. The actor turned out to be a longtime Superman fan, who even named his son Kal-El.
Courteney Cox was considered for the role of Lois Lane, and Michael Keaton agreed to make a cameo appearance.
Kevin Smith's original script for Superman Lives went through many changes. Most of them were based on the same DC Comics crossover, The Death of Superman.
The storyline of Kevin Smith's original version of Superman Lives was packed with villains for Nicolas Cage to fight. Brainiac was the main villain, as he is one of Superman's greatest enemies in DC Comics.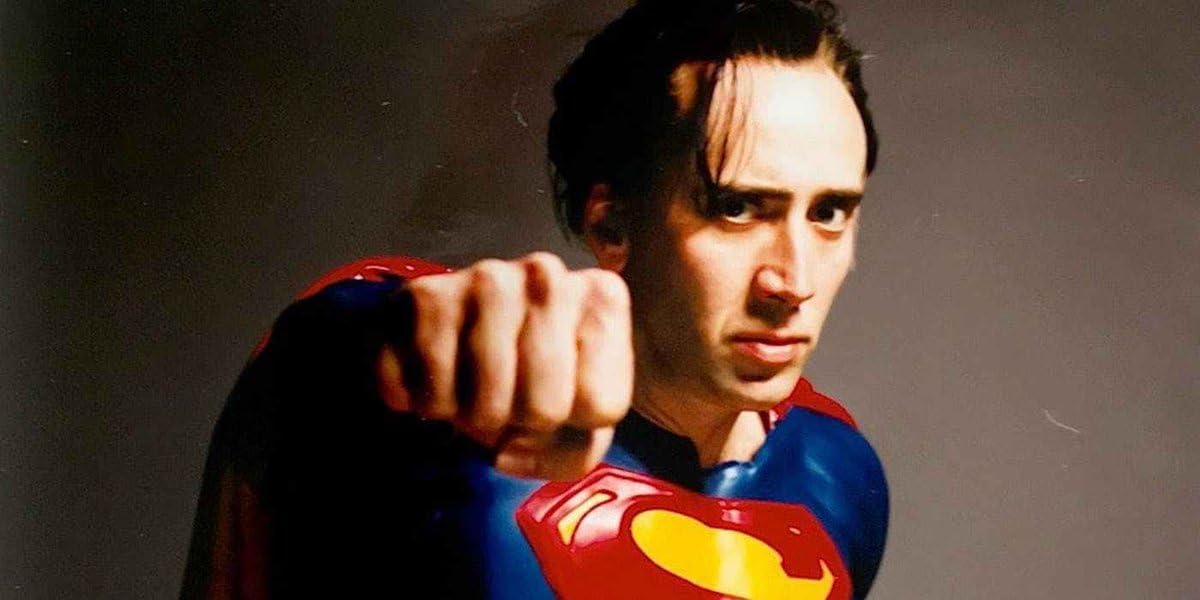 The movie would also show that Lex Luthor was on the verge of revealing Superman's true identity. He joined forces with Brainiac to destroy Superman, with the two villains merging into a cyborg known as Lexiac.
The combined power of Brainiac and Lex Luthor was insane enough, but in Superman Lives, the two also created Doomsday to eliminate Superman once and for all.
Superman Lives was canceled just weeks before filming began because the script was never written, even though other aspects of the movie were moving along fairly smoothly.
After Wesley Strick rewrote Kevin Smith's original script, Dan Gilroy rewrote Strick's script, which Warner Bros. deemed too expensive.
However, Nicolas Cage still managed to play Superman in the new movie The Flash. The character appeared in one of the universes. It is unlikely that Superman Lives will ever be filmed, but the actor's fans are happy that he was able to make his dream come true, at least in a cameo role.