Non-Cliche Vampire Movies That Will Make You Scream... With Laughter
Vampires are also up for some fun.
Vampire movies are usually associated with darkness, blood, and spine-chilling suspense.
But there are vampire movies out there that manage to avoid these clichés or even make fun of them. Here are four good examples that a movie about vampires can give you a good laugh.
Vampire's Kiss
You all know this Nicolas Cage meme. Well, it comes from Vampire's Kiss. The film tells the story of Peter, a white-collar worker in New York. After a wild night with a mysterious woman, Peter becomes convinced that he is turning into a vampire.
Cage's over-the-top performance is both bizarre and hilarious, making this movie a cult classic. You won't be able to look away as Cage embraces his undead alter ego and tries to convince everyone around him of his newfound vampiric nature.
The Lost Boys
The Lost Boys is a beloved horror comedy from the '80s that follows a group of teenage vampires who are determined to stay forever young. When new kid Michael falls under their spell, his younger brother Sam seeks the help of the Frog Brothers, self-proclaimed vampire experts.
This film perfectly captures the cool and desirable aura of vampires while delivering a thrilling mix of comedy and supernatural suspense. With its killer soundtrack and '80s style, The Lost Boys is a must-watch for fans of the era and vampires.
Mom's Got a Date with a Vampire
If you're in the mood for a fun vampire movie, look no further than Mom's Got a Date with a Vampire. In this Disney film, a single mom finds herself on a date with a vampire.
Released during the Halloween season, this movie may not win awards, but it offers plenty of lighthearted entertainment. Charles Shaughnessy delivers a great performance as the charming vampire, adding an extra touch of humor to the film.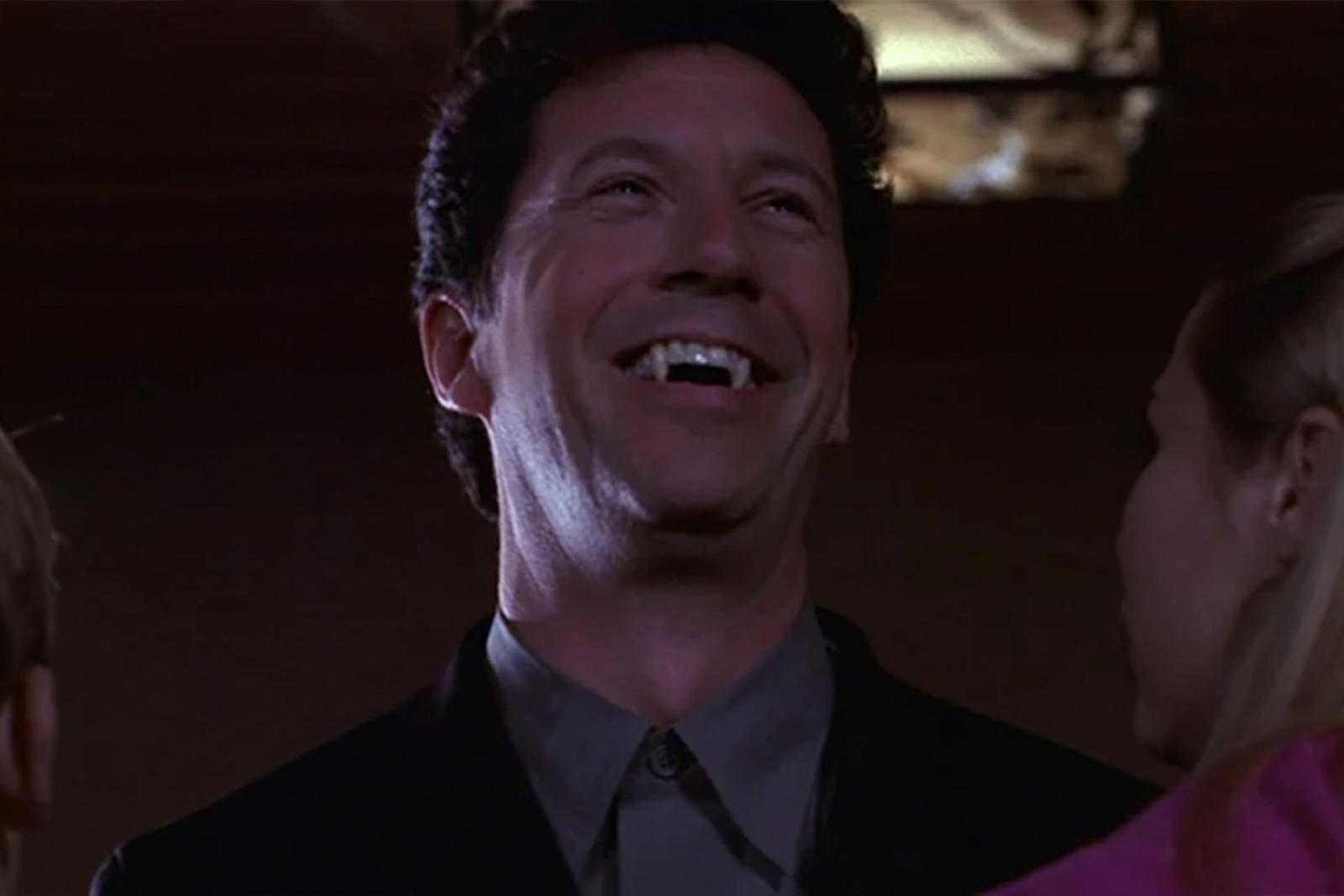 What We Do in the Shadows
What We Do in the Shadows takes a mockumentary approach to vampire comedy. The movie follows a group of vampire housemates in Wellington, New Zealand, as they navigate the challenges of modern living and deal with newly-turned vampires.
The witty and hilarious script, combined with the talented cast, including Taika Waititi, who also directed the film, make this film a standout in the non-traditional vampire genre.