Not a Fan of Bridgerton? 15 Period Dramas You'll Actually Enjoy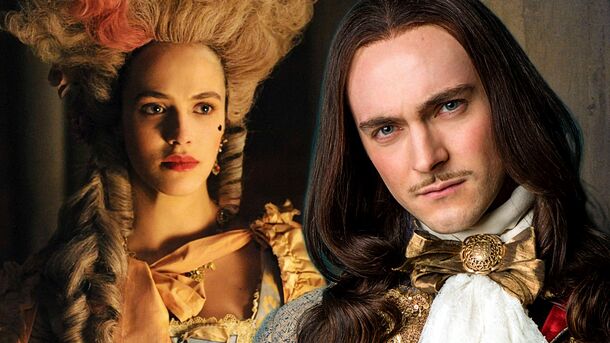 So you're one of those who couldn't get into the hype of "Bridgerton," huh? No worries! The world of period dramas is vast and beautiful, and there's surely something that'll keep you interested.
Here are some TV shows that won't have you rolling your eyes every time someone mentions "the ton."
1. "The Knick" (2014-2015)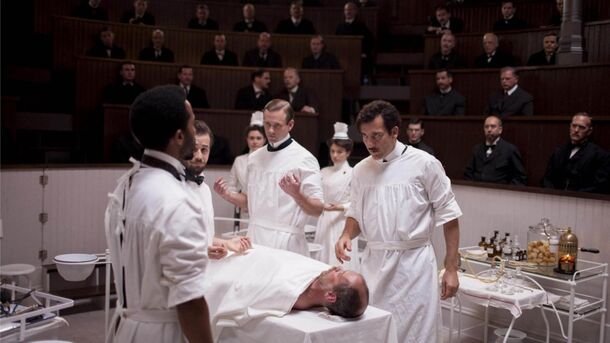 How's your stomach? I ask because this medical drama, set in a New York hospital in the 1900s, doesn't shy away from the gory details of early surgery. Dr. John Thackery is a genius surgeon with a nasty cocaine habit. He's all about innovation, whether it's with a scalpel or a hypodermic needle. It's Grey's Anatomy, if Meredith had to use ether and horse-drawn ambulances.
2. "Versailles" (2015-2018)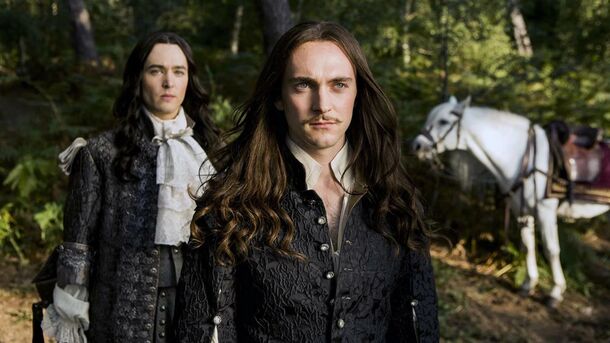 Say bonjour to this underrated French gem. King Louis XIV moves his court from Paris to Versailles, with a grand plan to make it the center of power. But politics is a dirty game, and between his problematic brother Philippe and ongoing wars, the Sun King has his work cut out for him. It's all the glam and scandal of court life, just without the English accents.
3. "Banished" (2015)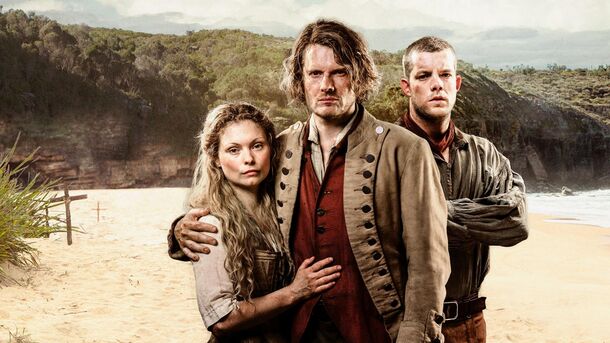 This one-season wonder takes us to Australia, where British convicts are shipped off to form a penal colony. The show revolves around the lives of these prisoners and their guards, and let me tell you, it's not a walk in the park. Between surviving in an unfamiliar land and navigating relationships, "Banished" offers a gritty look at a forgotten chapter of history.
4. "Home Fires" (2015-2016)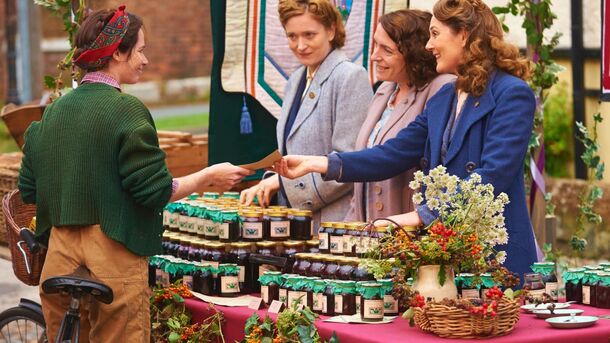 Taking a break from the high stakes of hospitals and courts, "Home Fires" brings us to a quaint English village during WWII. The women of the town form the Women's Institute, not just for jam and Jerusalem, but to keep the community afloat while the men are off to war. It's Downton Abbey 's less dramatic cousin, focused on the everyday heroism of regular folks.
5. "Harlots" (2017-2019)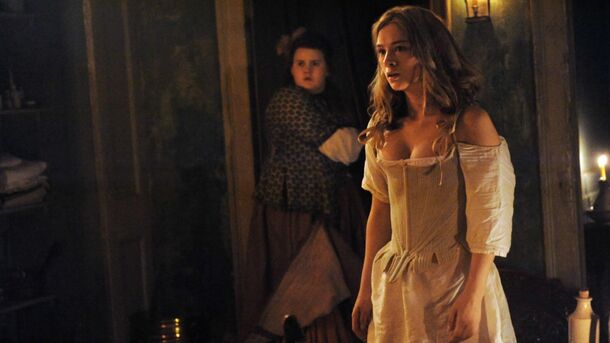 Do you ever wonder what life was like for sex workers in 18th-century London? Well, "Harlots" has got you covered. Margaret Wells is running a brothel while trying to elevate her daughters into high society. It's a cutthroat business with rival madam Lydia Quigley trying to sabotage her at every turn. Think of it as a feistier, grittier "Pride and Prejudice," but with way more corsets.
6. "Poldark" (2015-2019)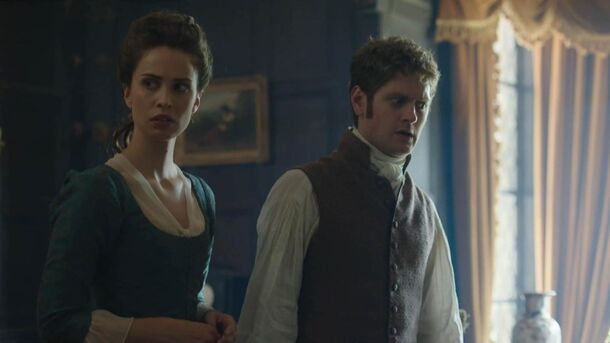 Ross Poldark comes back from the American Revolutionary War to find his estate in ruins and his love, Elizabeth, engaged to his cousin. What's a guy to do? Rebuild, of course. He rolls up his sleeves, reopens the mines, and marries Demelza, a servant girl. The series covers love triangles, class struggles, and oh-so-many British landscapes. Plus, Aidan Turner as Ross? Yes, please.
7. "Outlander" (2014-)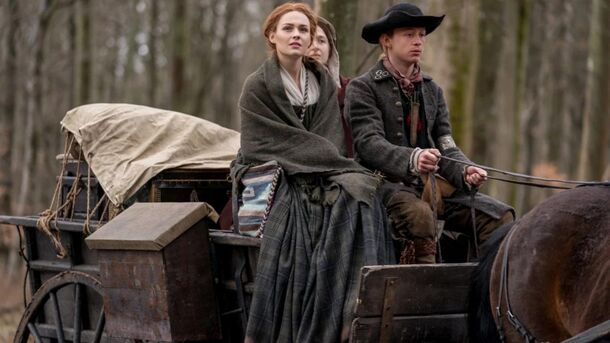 Based on Diana Gabaldon's novels, this show takes us on a wild ride. Claire Randall, a former nurse, finds herself mysteriously transported back in time to 1743 Scotland. She meets Jamie Fraser, a dashing highland warrior, and they're soon entangled in the Jacobite risings. She uses her 20th-century medical know-how to survive but keeps her time-traveling a secret. Trust me, it's a steamy blend of romance and history.
8. "Boardwalk Empire" (2010-2014)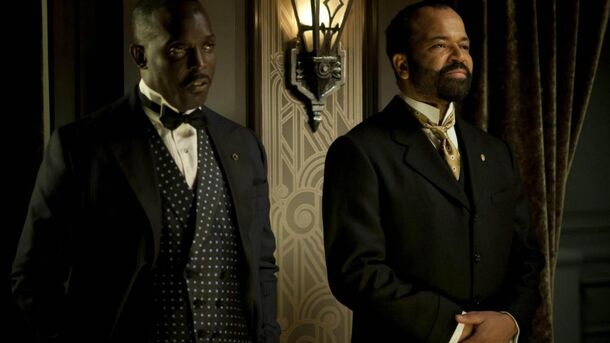 If the 1920s are your jam, tune in. Meet Enoch "Nucky" Thompson, the corrupt treasurer of Atlantic City. The show is a whirlpool of politicians, gangsters, and the enforcement of Prohibition. Nucky navigates through illegal booze, political manipulations, and, let's be real, a lot of gunfights. Martin Scorsese is involved, so you know it's legit.
9. "Mad Men" (2007-2015)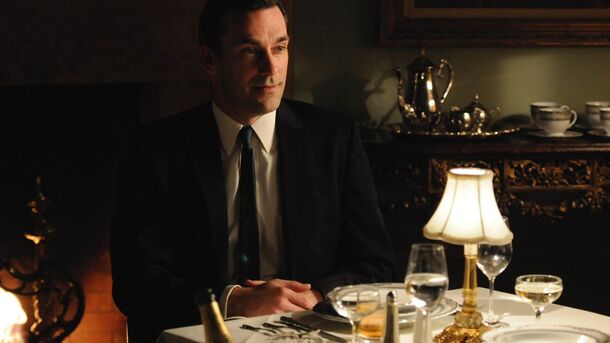 Welcome to the world of advertising in 1960s New York. The focus here is Don Draper, a suave ad exec with a mysterious past. As he climbs the corporate ladder, his personal life spirals out of control. The series covers not just the glitz and glam of Madison Avenue but also the social issues of the era—sexism, racism, you name it. Did I mention it won 16 Primetime Emmy Awards? Yep, it's that good.
10. "Peaky Blinders " (2013-2022)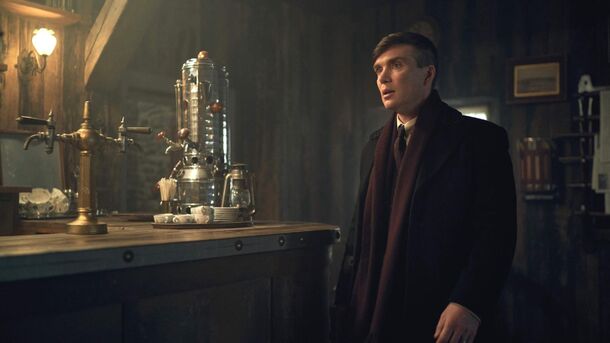 This isn't your grandma's period drama. Set in the aftermath of WWI, Thomas Shelby returns home to lead Birmingham's most feared gang, the Peaky Blinders. They're tough, they're ruthless, and they've got razor blades sewn into their flat caps—no kidding. Tommy's ambition knows no bounds as he enters horse-racing and takes on the Italian mafia. Think of it as "The Godfather" but British.
11. "Deutschland 83" (2015-)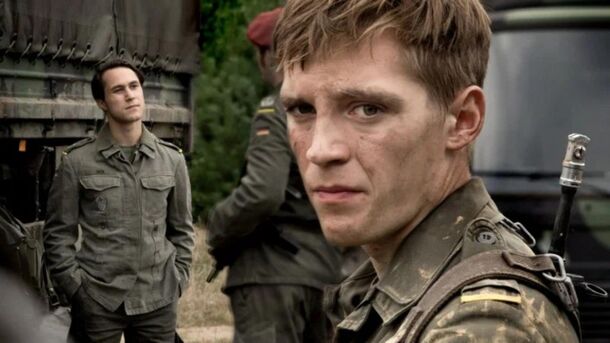 You might have to break out the subtitles for this one, but trust me, it's worth it. Set in the divided Germany of the 1980s, this show is a spy thriller to the core. Martin Rauch, an East German soldier, goes undercover in West Germany. He's caught between ideologies, espionage, and oh yeah, some killer '80s fashion.
12. "The Durrells" (2016-2019)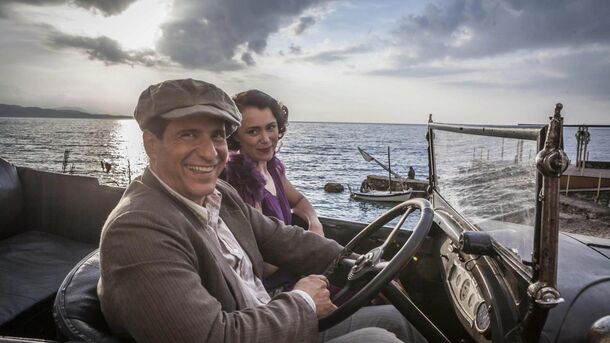 How about a little sun and sea? This British comedy-drama is based on Gerald Durrell's autobiographical books about his family's life in 1930s Corfu. With a widowed mother and eccentric siblings, Gerald navigates his way through a world filled with quirky neighbors and exotic animals. It's heartwarming, funny, and oh-so-English, despite the Greek setting.
13. "Jamestown" (2017-2019)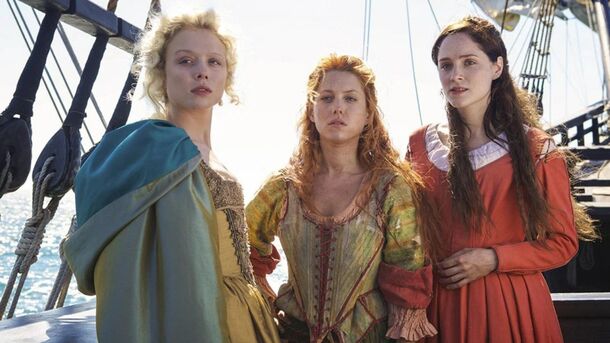 Here's a take on colonial America that strays from the textbook. The story revolves around three women sent from England to be the wives of settlers in Jamestown. It's not all rosy, folks. They face everything from Powhatan politics to the grim reality of indentured servitude. It's a bit like "The Bachelor," if the bachelor was a tobacco farmer and the women had zero say in the matter.
14. "Strange Empire" (2014-2015)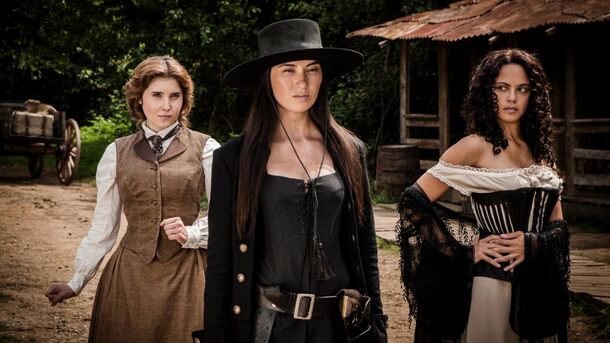 This Canadian series takes us to the Wild West, but don't expect your standard cowboy fare. It's more focused on the women left behind after their men are killed in a massacre. Led by a female doctor, the women navigate the complexities of running a frontier town, from lawlessness to, well, the 1860s version of toxic masculinity.
15. "Turn: Washington's Spies" (2014-2017)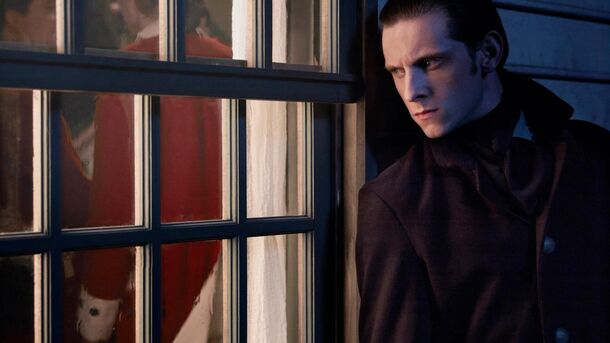 Dive into the American Revolutionary War from a different angle—spycraft. This series is about the Culper Ring, a group of spies aiding George Washington. It's not just coded messages and invisible ink; the stakes are high, with lives on the line. And the suspense? Through the roof.