Olivia Colman as Union Jack in 'Secret Invasion'? Sounds Like a No For Fans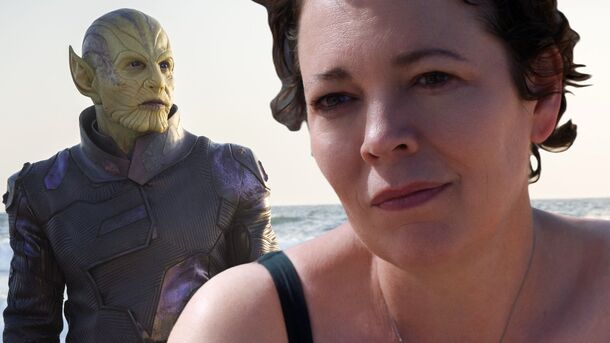 Colman is certainly a great actress, but many Marvel fans doubt she is a good choice for this particular role.
British actress Olivia Colman might portray Union Jack in Marvel's upcoming 'Secret Invasion ', according to a report by Illuminerdi. However, the rumor has drawn mixed emotions among Marvel fans – even those who are eager to see Union Jack in the MCU.
One of the problems, according to fans, is how Marvel would gender-swap the role if it gave the mantle of Union Jack to Colman.
Many people argue that Colman's talent could have been used a lot better in the MCU.
"Shame really. I feel this is a waste of a great actor and character, both being shoehorned into something they're not." – @timpt84
Another issue is the fact that the MCU seems to already have one Union Jack: in 'Captain America: The First Avenger', he was a part of the Howling Commandoes and was portrayed by JJ Feild.
Still, if she was to inherit the mantle, Colman might as well play the heir of that Union Jack – his daughter, for instance.
The history of Union Jack in the Marvel comics is pretty complicated, as there are at least three of them: James Montgomery Falsworth, his son Brian Falsworth, and Joseph Chapman, a friend of James' grandson and Brian's nephew. Every version of Union Jack enjoyed a prolific superhero career, usually siding with Captain America – but Marvel Studios might be up for adapting the character in the most unexpected ways.
With the casting news still to be confirmed, 'Secret Invasion' is scheduled to premiere at some point in 2023 as part of Phase Five.