Outraging: History Nuts Noticed a Major Inaccuracy in Oppenheimer
Nolan's latest movie has just premiered, and it is a total banger… except for this one detail.

Barbenheimer have debuted on July 21 and broken so many records of the latest years. Christopher Nolan's biopic thriller may not be as big of a box office hit as Greta Gerwig's Barbie, but it has still managed to earn an impressive $238 million worldwide so far.
Oppenheimer has been praised by critics and general audiences alike ever since its opening weekend, and yet not all reviews are 100% positive. Nolan is known for his extreme attention to detail in his movies, so the last thing people expect from one of his films is historical inaccuracy. Sorry, not sorry, but there are a few in Oppenheimer.
For instance, J. Robert Oppenheimer's grandson has pointed out a major mess-up in a recent interview with Time. Charles Oppenheimer didn't care much for the "poison apple reference" in the movie, saying that the source material added that part as speculation, not fact. No wonder he was upset – Nolan practically made his grandfather into a killer for drama's sake. Still, no one said that Oppenheimer was a documentary.
The famous physicist's grandson is not the only one to report a major historical change in Nolan's latest project. American moviegoers (mostly) have noticed another scene where history is disregarded.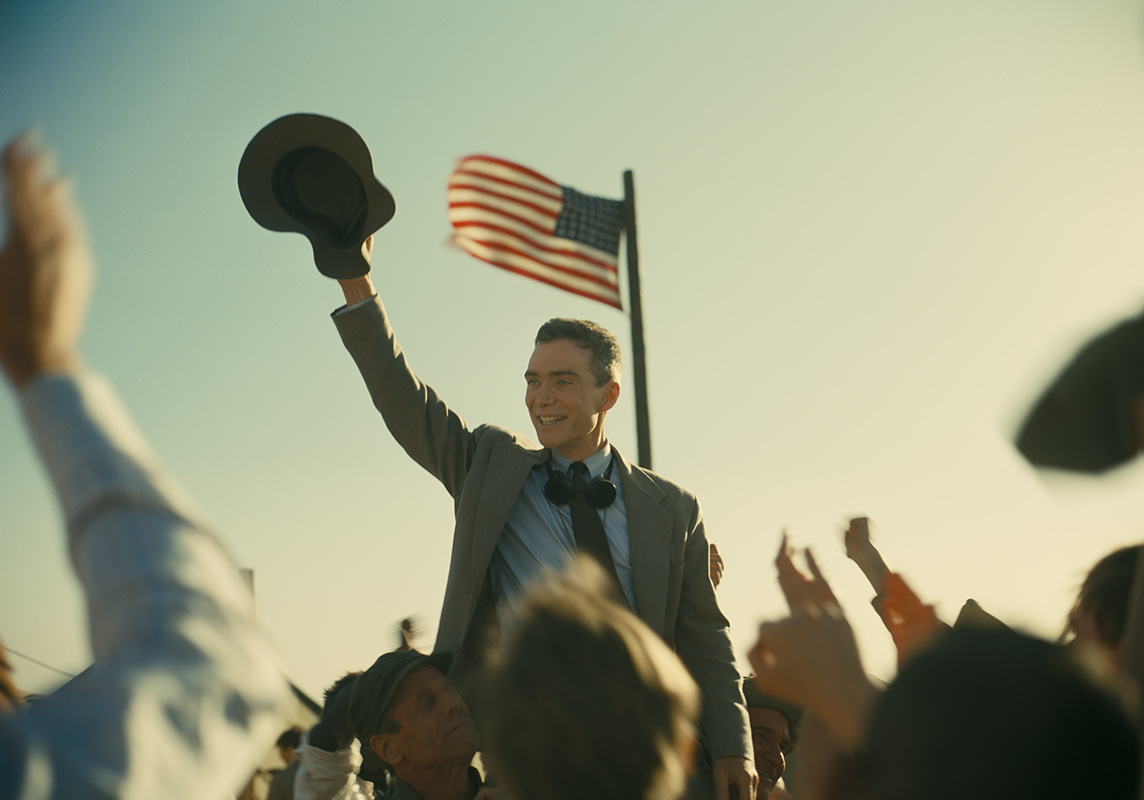 Oppenheimer has a scene, set in 1945, where Americans are waving the U.S. flag. The catch is that it already has 50 stars when in reality the flag only had 48 stars at the time, representing 48 states. Alaska and Hawaii only joined the union in 1959, and the American flag didn't get two more stars until 1960.
However, the error might not be, in fact, an error. Some fans believe that Nolan included the incorrect flag on purpose. We know that the black-and-white scenes are supposed to be objective and factual, while the color ones are meant to be subjective and basically Oppenheimer's memories, right?
Well, one of the black-and-white scenes, set in the same year, features the correct 48-star flag. What if Nolan simply wanted to show that Oppenheimer's memory failed him with minor details, which is why he used the wrong flag in the color scene?
We'll have to wait until the renowned filmmaker himself comments on the matter or until the movie comes out "digitally" with or without the post-release fix. Flags or not, Oppenheimer is still a quality movie that is worth a watch or two.
Source: Time