After all, it's set in a city and focused on the gritty emergence of the Rebel Alliance rather than the deserts and vast landscapes of the other two shows. But why is it so different from previous Star Wars shows?
The answer is practical FX.
While other shows have relied on StageCraft to immerse the actors in sets that appear real, showrunner Tony Gilroy chose to create a physical set to help bring Andor to life. But this is not just any set. We're talking about a full-sized city big enough for actor Adria Arjona (Bix Caleen) to get "lost in it."
From the outset, Gilroy was determined to create a very real vibe for the show that gives it an edgy look not seen or needed on previous shows. Sure, some viewers found the first two episodes of Andor a little slow and lacking in action but they were vital in setting the scene and drawing us into the world of Cassian Andor and his contemporaries.
No doubt some eyebrows were raised when Gilroy first suggested going back to reality with the set of this series. After all, since 1977, Star Wars has been synonymous with ground-breaking cinematography and VFX. But anyone who questioned that decision must now be eating their words.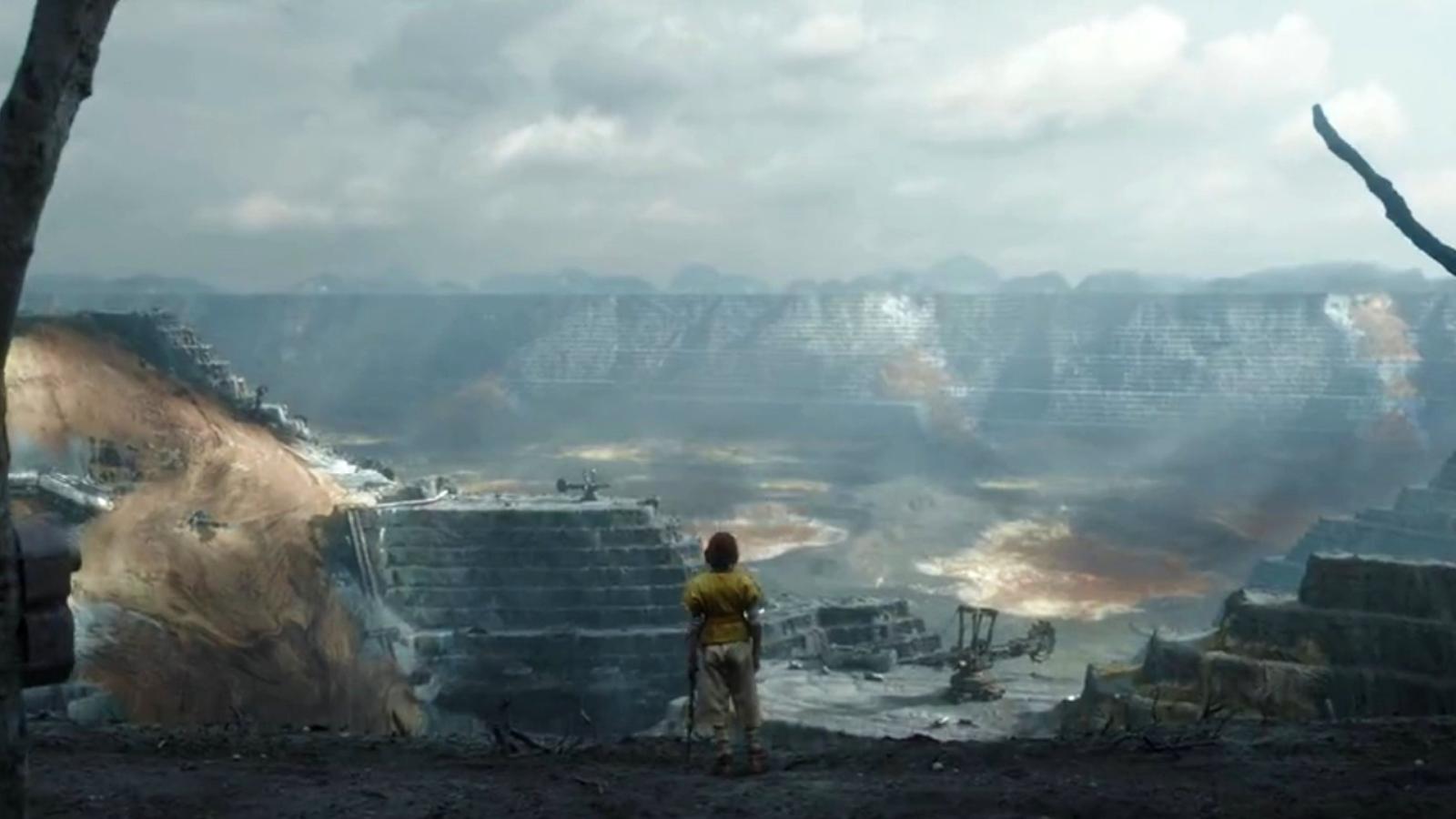 As the modern alternative to the green screen, StageCraft has been a revelation in filmmaking and a major feather in the cap of the Star Wars franchise over recent years. So, it was a brave choice to ditch it in favor of a more traditional approach to set creation.
But for viewers to get under the skin of Andor and feel what Cassian and his brothers in arms felt, it was essential that they were first of all led into the world those characters inhabit. This is Star Wars with a difference. You could argue that Gilroy's aim was to remove the physical distance between the viewer and the galaxy far, far away. And the only way to do that was to make Andor look and feel very different from the previous series – and in some ways relatable to viewers regardless of whether they're seasoned Star Wars fans or complete novices.
Unpopular Opinion: Andor is Way Too Slow and Worse Than Kenobi
And it certainly does. There is a roughness to the set that depicts a world on the brink of rebellion and that could never have looked quite so raw had it been created using special effects. This was a genius stroke by Gilroy – one that sets Andor apart from other Star Wars shows and elevates it to the best-looking show so far, not in spite of the imagery, but because of it.