Princess Diaries 3 Update: Script Gets Leaked, Fans Root for Zendaya, Anne Hathaway Will Return
Things get a bit wild with Princess Diaries 3 as both former and future stars are seemingly getting on board while the script for the movie is leaked on the Internet.
Anne Hathaway is a household name for a reason, seeing how the actress has been part of many phenomenal movies over the years and shone in every one of them.
However, even considering her success in more recent projects like Interstellar, we all still remember the movies that put her under the spotlight: Princess Diaries.
Back in 2001, the first Princess Diaries movie became the long-awaited breakthrough for the actress, and she cemented her position in the industry with the second installment. However, as Princess Diaries 3 is looming over the horizon, there are talks of Anne Hathaway being replaced by a younger actress: Zendaya.
Obviously, Zendaya fans are thrilled with this idea, but they didn't enjoy having the spotlight on their favorite star for a long time. In her recent interview with ET, Anne Hathaway revealed that she would be more than happy to return to Princess Diaries herself — but only if her 87-years-old co-star, Julie Andrews, would return.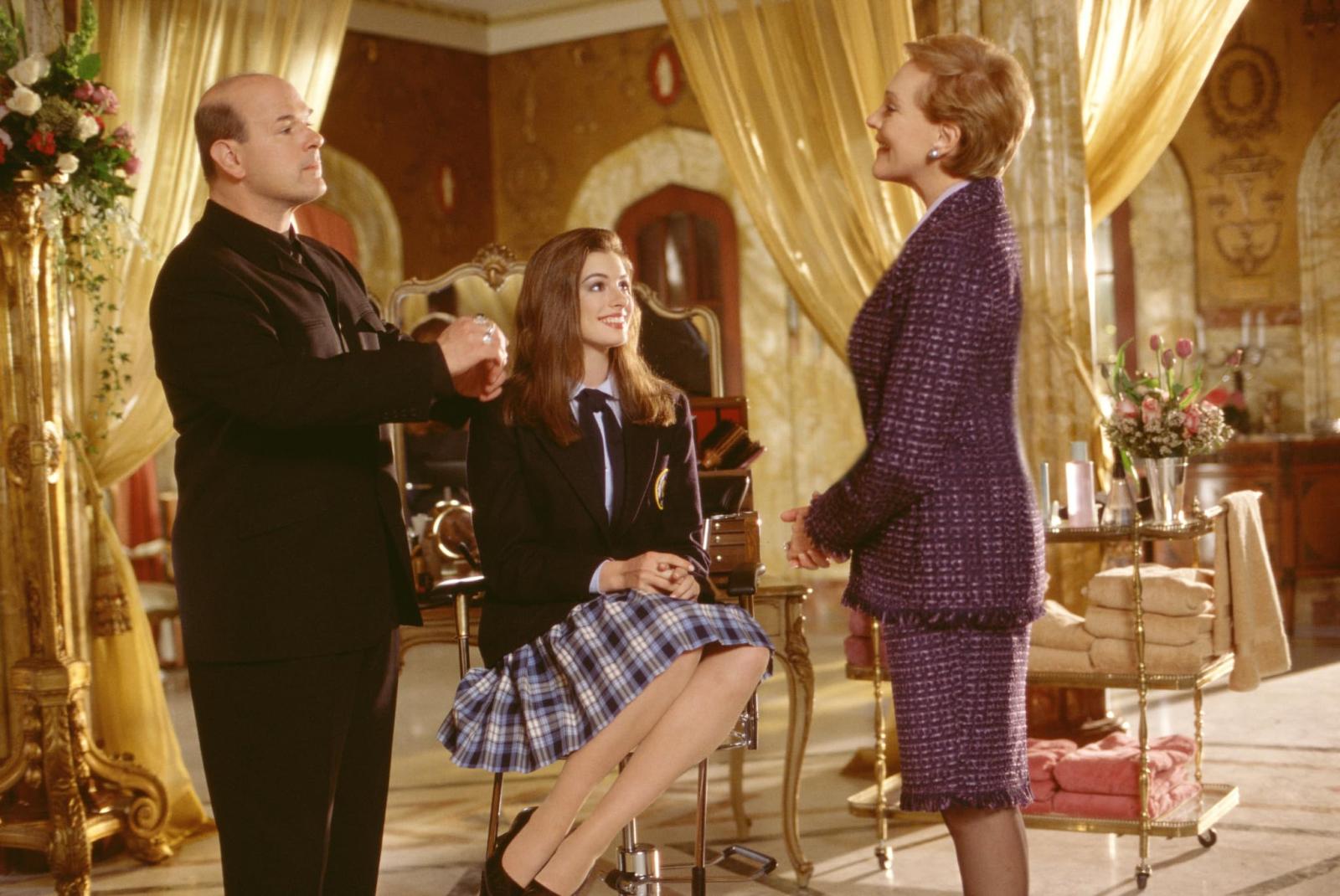 Andrews already said that she considered herself too old to do that, but Hathaway is all too excited to go the extra mile of a thousand to get her ex-co-star on board.
"I would more than entertain it. I'm pulling for it. If there's any way to get Julie Andrews involved, I think that we would make it work. We would go to where she was and put a green screen behind her and make it… Just make it happen," Anne Hathaway told ET.
While Zendaya fans were not exactly happy to learn about Anne Hathaway's desire to reprise her role in Princess Diaries 3, there's a way everyone can be content. According to the famous insider MyTimeToShineHello, the script involves both these actresses, so there's nothing to worry about for those who already began worrying.
"Princess Diaries 3 is about a Gen Z biracial teen who discovers that Mia Thermopolis is her half-sister, she moves to Genovia to live amongst the royals. Anne Hathaway will return as Mia who is now queen of Genovia. Zendaya eyed for the new princess," MyTimeToShineHello wrote on their X (formerly Twitter) account.
If the insider is correct, then we're in for what could become an amazing new Disney movie that stays true to the original Princess Diaries. At this point, though, we can't be rash with our judgment: there's just too much information to comprehend it all.