Ranking the 15 Spiciest R-Rated Comedies From Worst to Best
Some might leave you with regret, but others are unforgettable classics.
15. "Movie 43"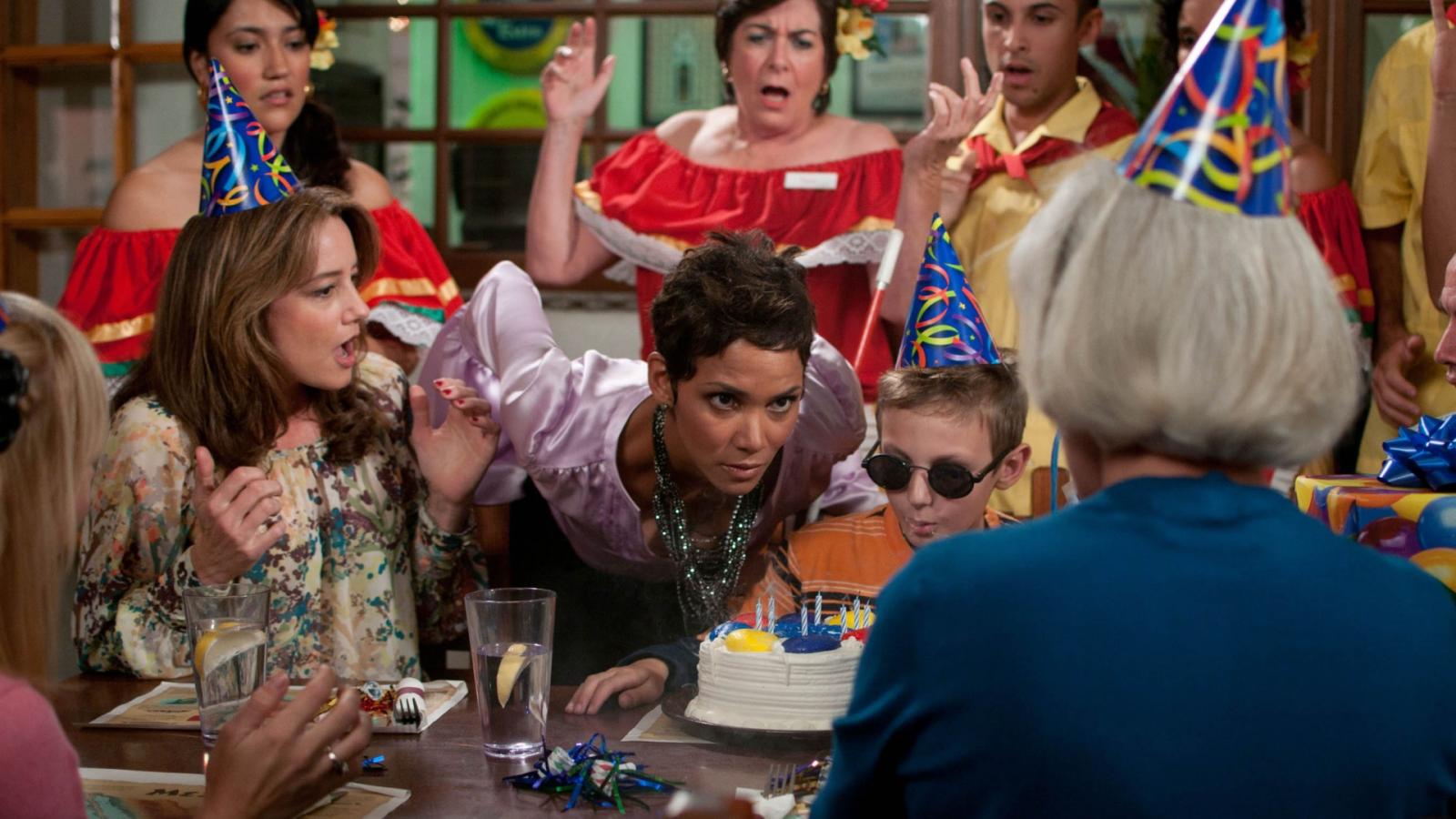 Okay, let's rip off the band-aid—this one's a mess. A string of sketch comedies smushed into one awkward film, almost like the scrapbook you keep hidden in your basement. Hugh Jackman has a—brace yourself—neck scrotum. Naomi Watts homeschools her son, but in a totally creepy way. Halle Berry's on a disastrous date involving guacamole. Confused? So were we. A cluttered garage sale of a film, if you ask me. But, hey, it's worth a watch if you're a fan of "so bad it's good" kinda films.
14. "The Brothers Grimsby"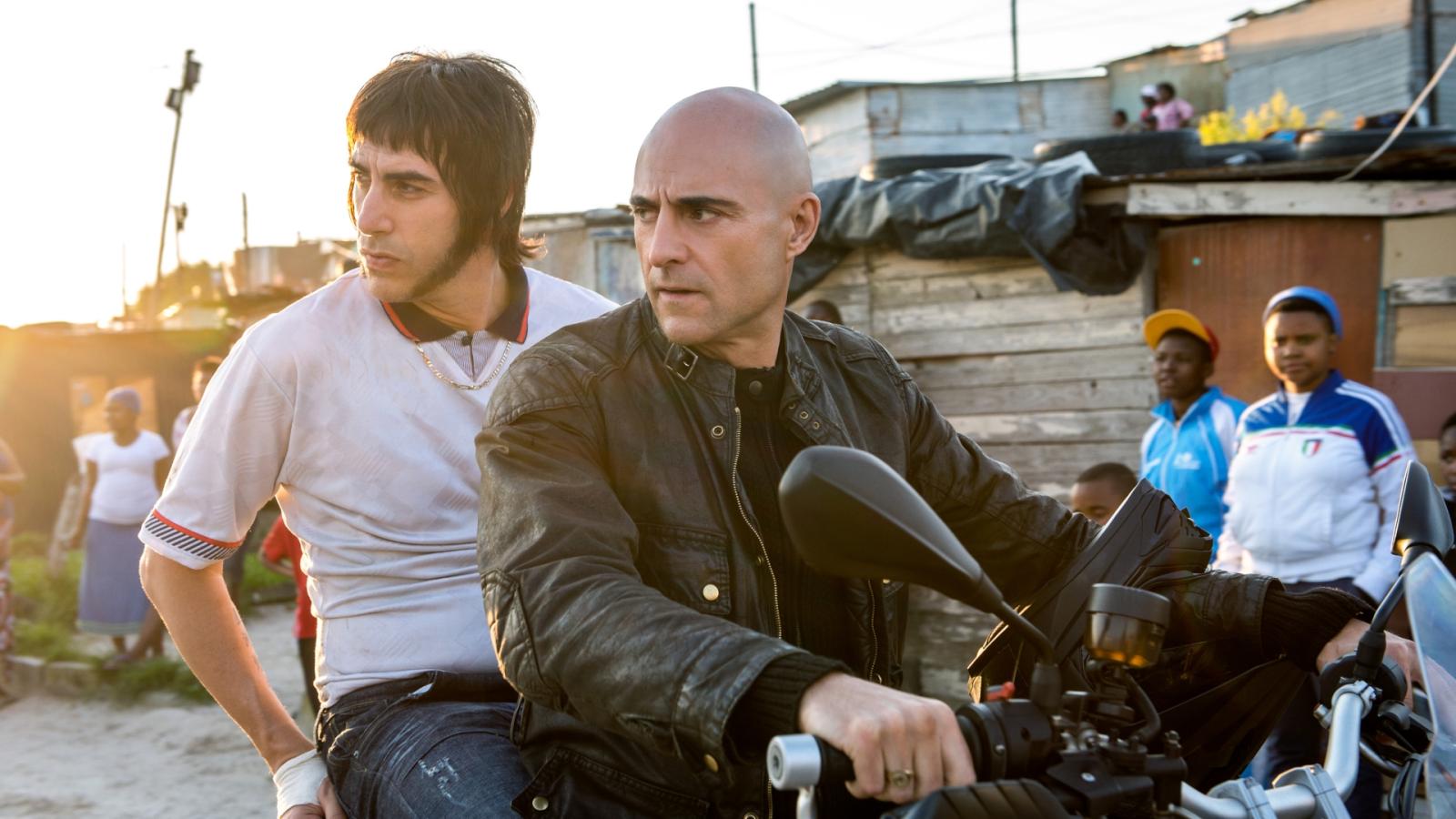 Sacha Baron Cohen. From Ali G to Borat, he's a man of many personas. In this film, though, he plays a soccer hooligan, separated from his brother (Mark Strong) who is—wait for it—an MI6 agent. What could possibly go wrong? Insert car chases, accidental assassinations, and, um, elephant procreation. It's all over the place like an abstract painting created by throwing paint balloons. Jumbled, chaotic, but someone, somewhere, might consider it art.
13. "Zack and Miri Make a Porno"
Two broke friends, Zack and Miri, make an adult film to pay rent. Classic, right? Starring Seth Rogen and Elizabeth Banks, it's crude, lewd, but also strangely heartfelt. The money-making process? A comedic disaster. Things on set go awry, ranging from creative differences to, ahem, awkward 'performance' issues. Jokes are a dime a dozen, but don't expect any Shakespearian dialogue here. More like a flawed diamond; not everyone's gonna want it on their ring.
12. "Ted"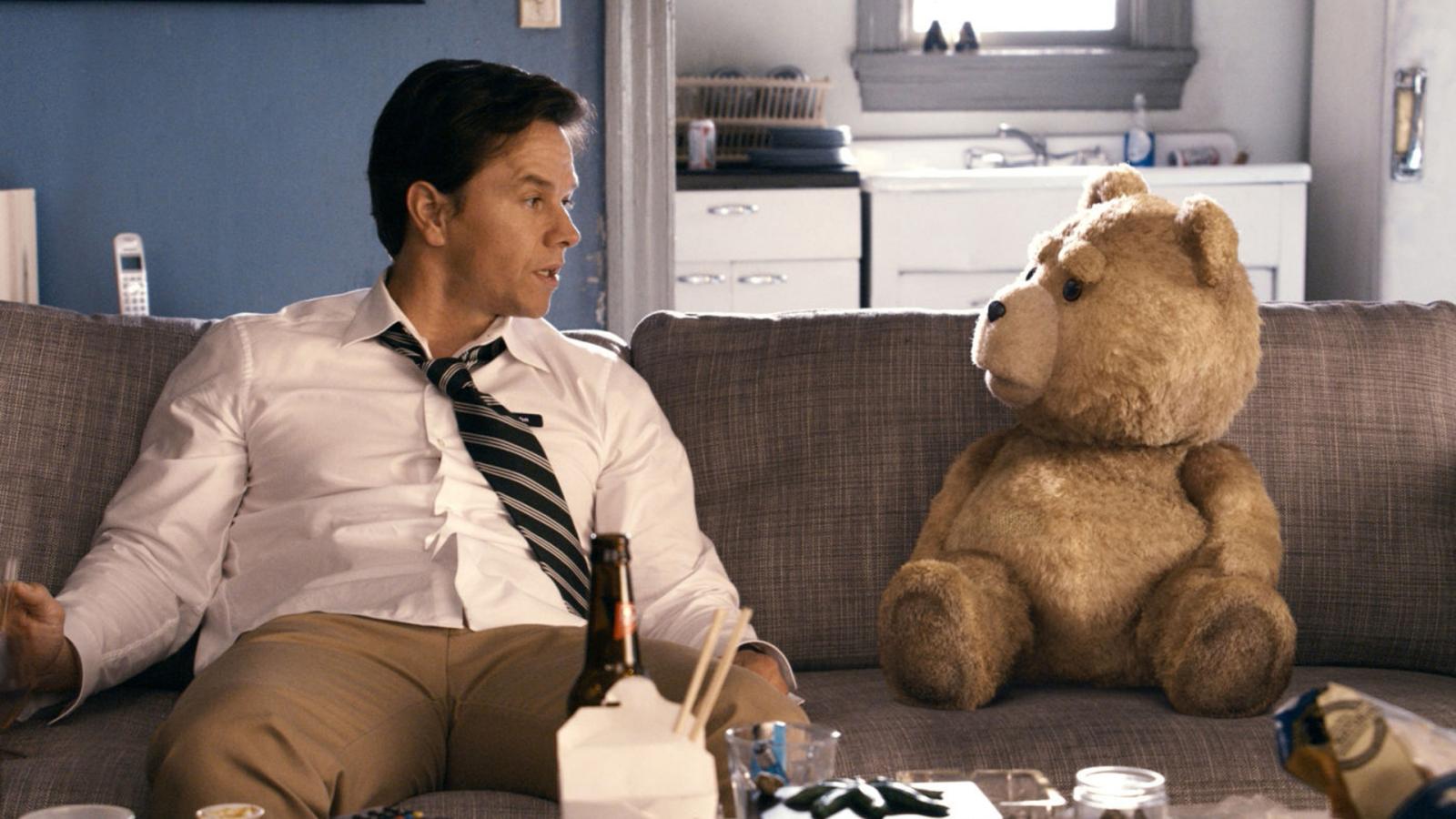 A childhood wish comes true, and a teddy bear springs to life. Cue the laughter, cue the chaos. But here's the kicker: the bear grows up. With Mark Wahlberg and a foul-mouthed, pot-smoking teddy bear navigating adult life, it's a coming-of-age story gone wrong. They smoke up, they screw up, and they even kidnap Tom Brady. Can we call it sophisticated comedy? No. Do we want to? Also, no. It's like the greasy hamburger you crave at 2 a.m., bad but oh-so-good.
11. "This is the End"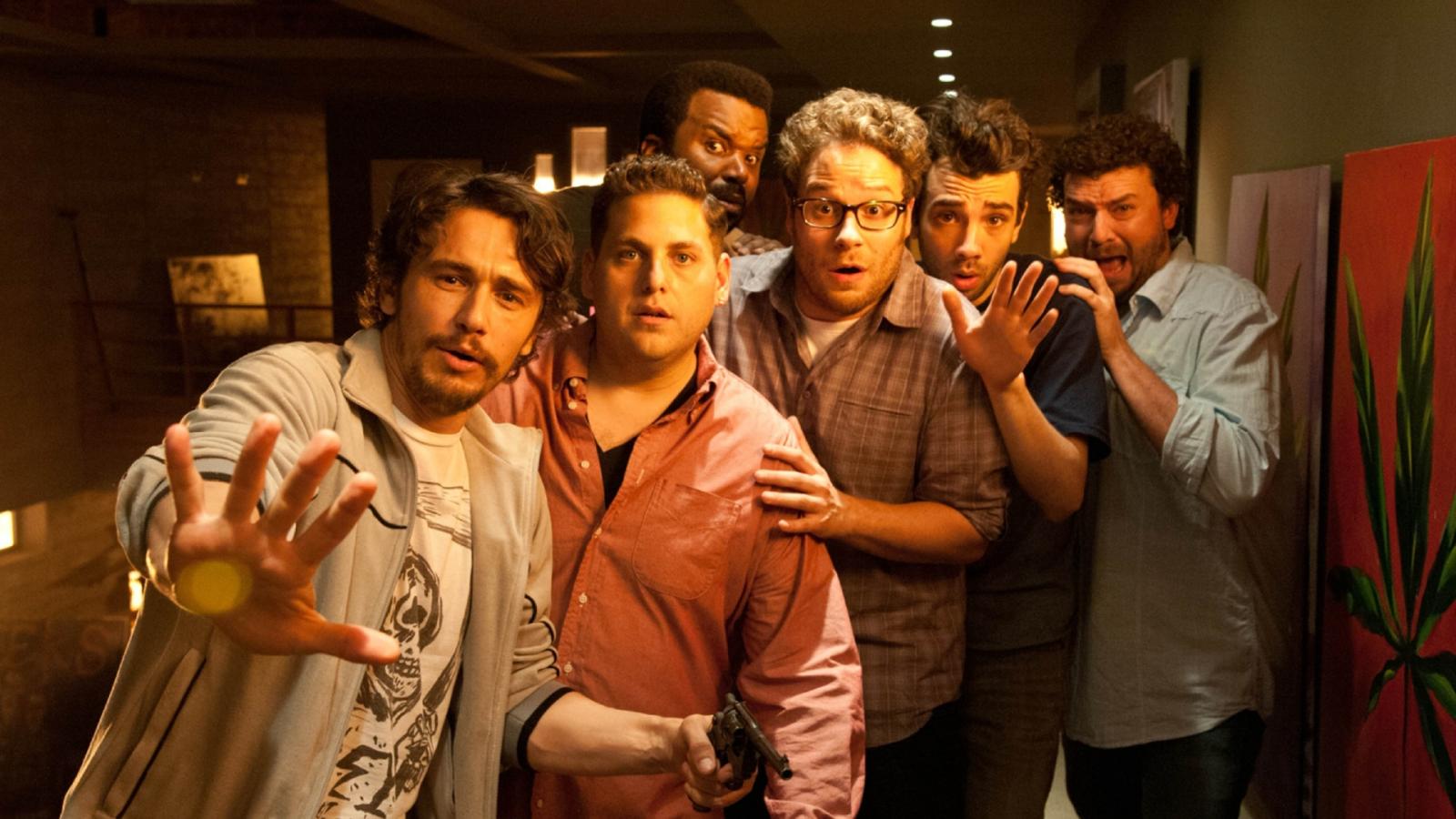 Ever fantasized about a Hollywood apocalypse? This one's your pick. Real-life celebrities play caricatured versions of themselves, trapped in James Franco 's house during the end of days. There's a demonic possession, cannibalism, and a scene-stealing Channing Tatum. Absurd? Sure. Memorable? Definitely. Imagine inviting a bunch of A-listers to a party and then locking them in during Armageddon. Chaos ensues, but it's the kind you can't help but watch.
10. "Borat"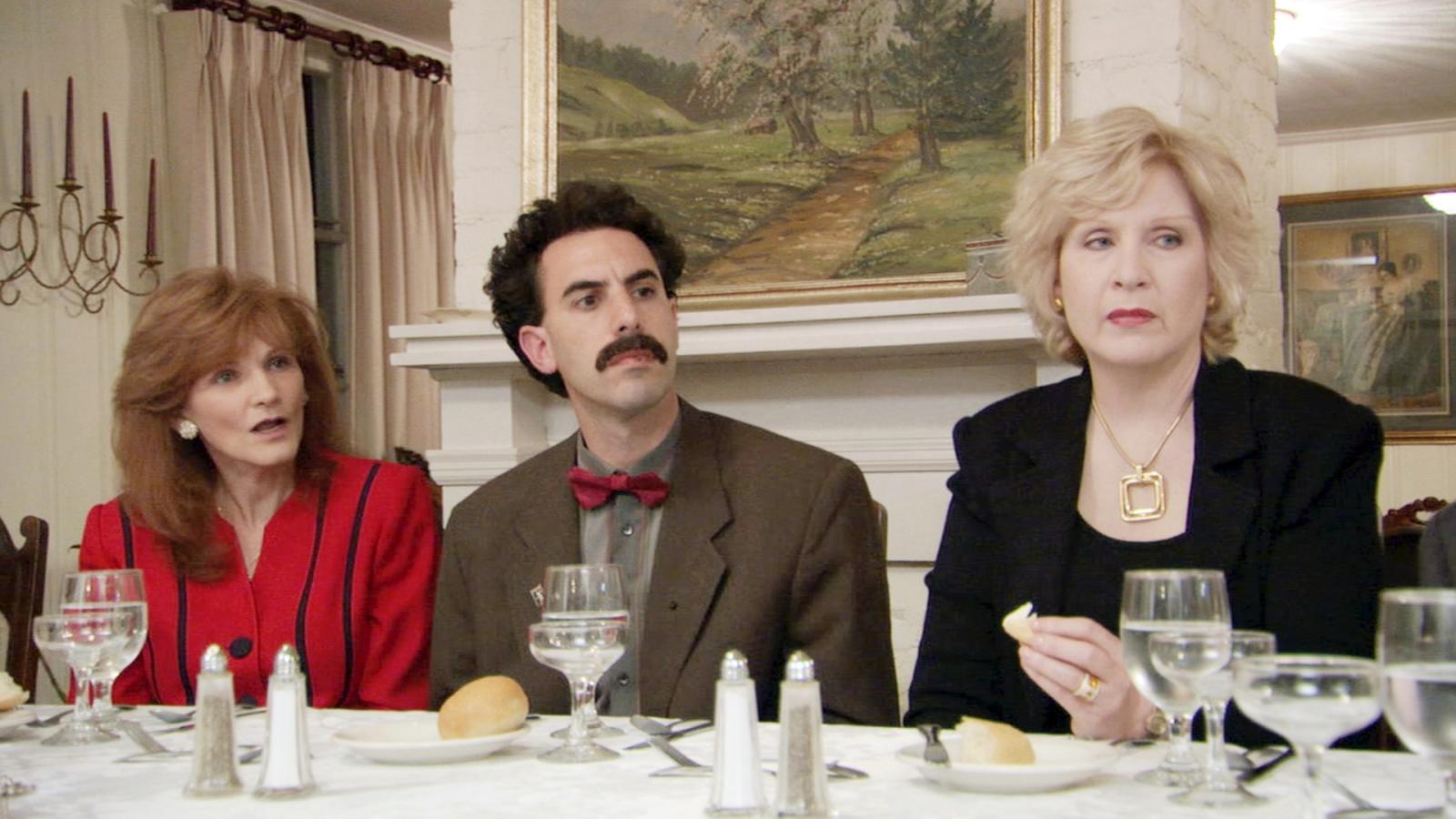 Sacha Baron Cohen, the man, the myth, the legend, returns, but this time as a Kazakh journalist. Cue cringeworthy interviews and politically incorrect escapades. From a nude wrestling match to a Pamela Anderson kidnapping attempt, Borat is equal parts hilarious and horrifying. You never know whether to laugh or to cover your eyes. A rollercoaster? Absolutely. But it's the kind you want to ride again.
9. "Superbad"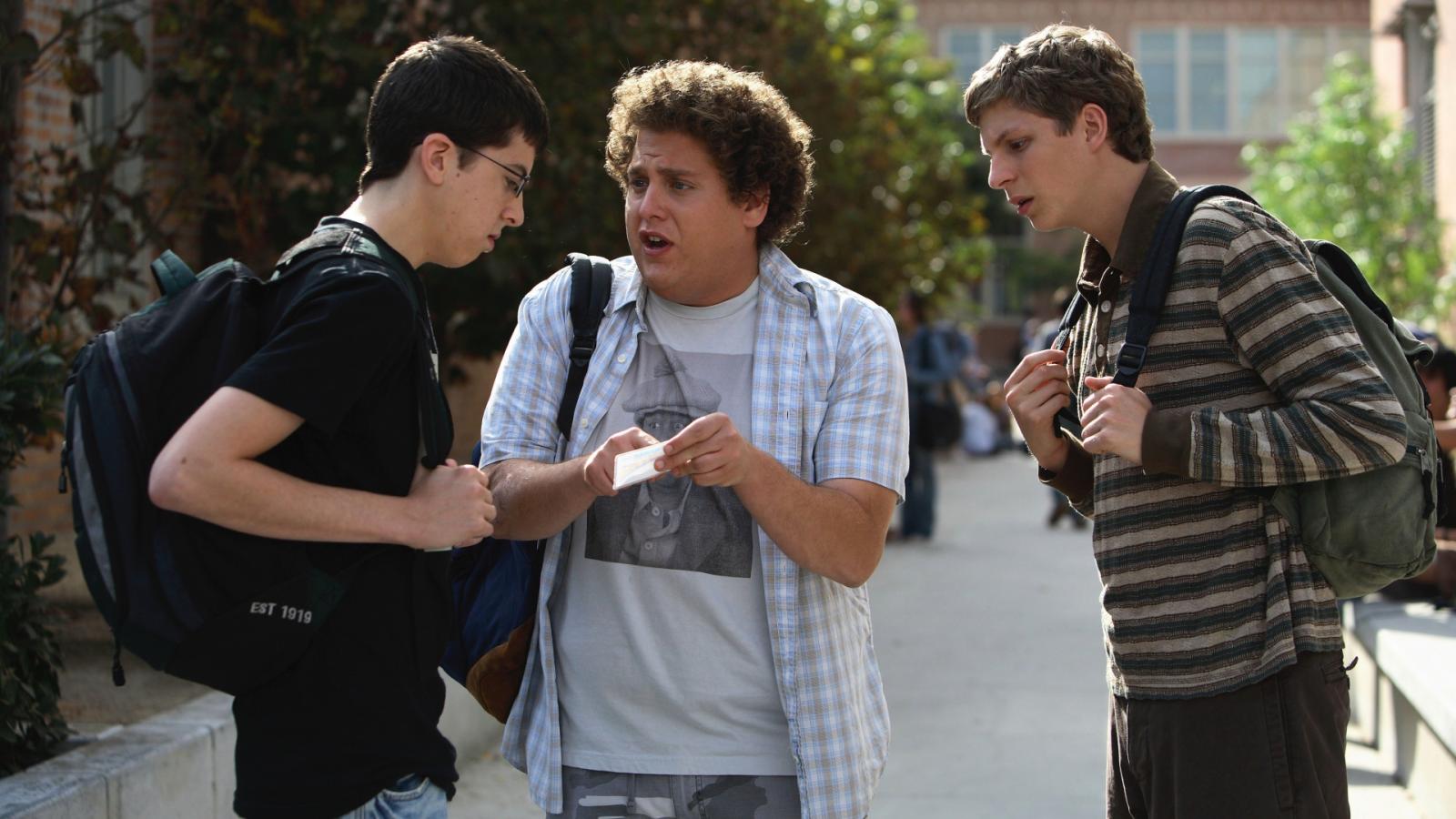 High school nerds, one crazy night, and the pursuit of, well, getting laid. A classic formula, but man, does it work here. Jonah Hill and Michael Cera are the socially awkward heroes on a quest for booze and babes. Throw in a pair of clueless cops, and you have a night no one will ever forget. The movie doesn't redefine comedy, but it nails what it tries to do. Think of it as the comfort food of raunchy comedies; you know what you're getting, and you love it for that.
8. "American Pie"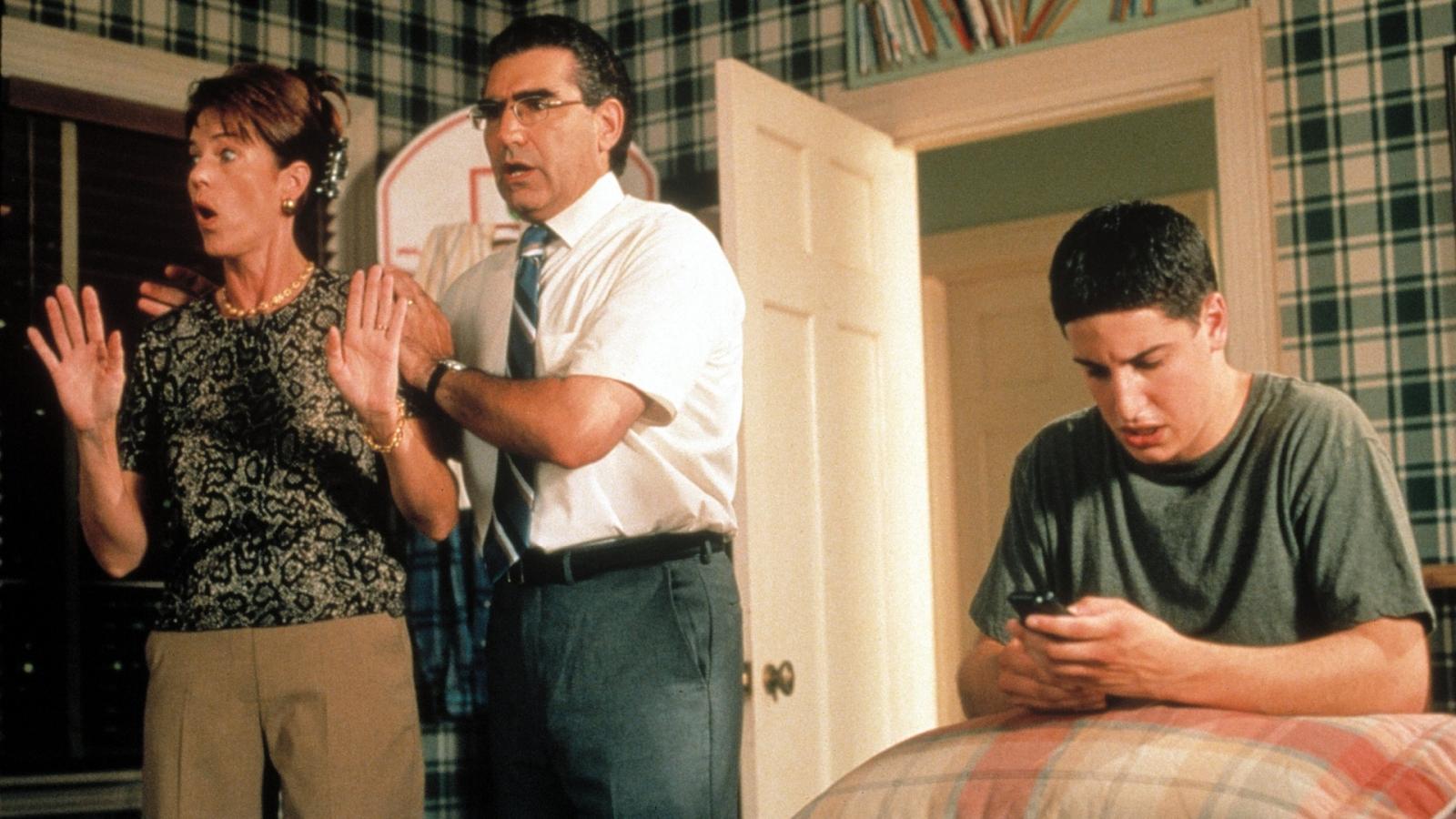 Let's rewind to 1999. Four high school friends make a pact to lose their virginity by prom night. Yes, it's that movie. The pie, the webcam, Stifler's mom—iconic moments that still resonate. It's teenage angst wrapped in comedic foil. It's both a time capsule and a timeless tale of growing up. Not all jokes have aged well, sure, but the movie remains a cultural cornerstone. Like an old high school yearbook, it's cringy yet endearing.
7. "Step Brothers"
What do you get when you put two 40-year-old slackers under one roof? Will Ferrell and John C. Reilly showcase a juvenile but oddly captivating dynamic. They hate each other, they become best pals, they build a bunk bed—that collapses. It's like watching a grown-up sitcom with the sensibility of a Saturday morning cartoon. Unpredictable, irreverent, and impossible to ignore. An acquired taste, perhaps, but one worth acquiring.
6. "Knocked Up"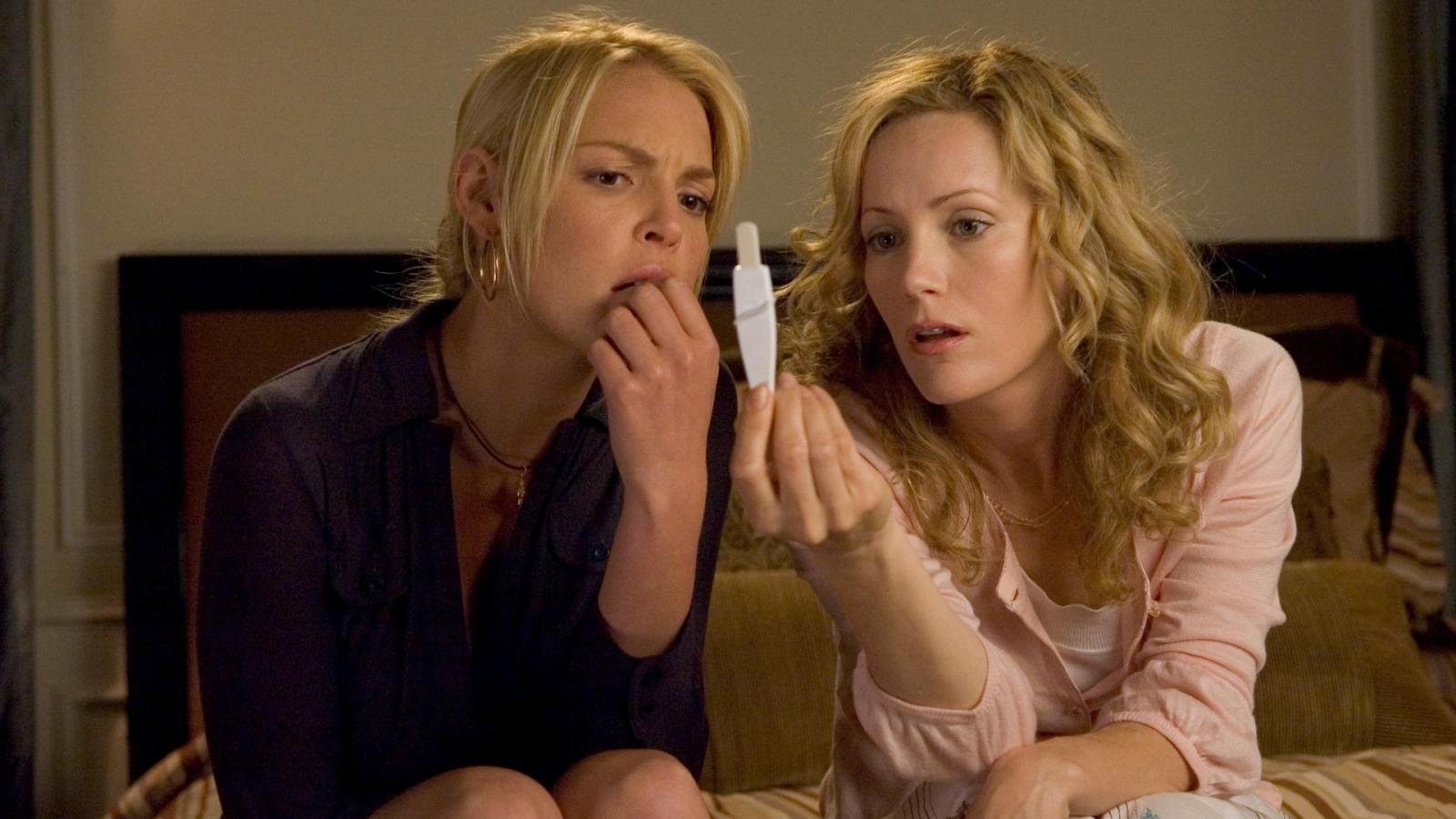 One-night stand, meet unplanned pregnancy. Seth Rogen and Katherine Heigl navigate the challenges of unexpected parenthood, and yes, it's as hilarious as it sounds. The blend of raunchy humor and real-life dilemmas creates a unique flavor. It's like biting into a chocolate chip cookie and finding a dash of chili inside; surprising but oddly satisfying. It tackles a serious issue with a lighthearted approach, and the result is pure comedic gold.
5. "The Hangover"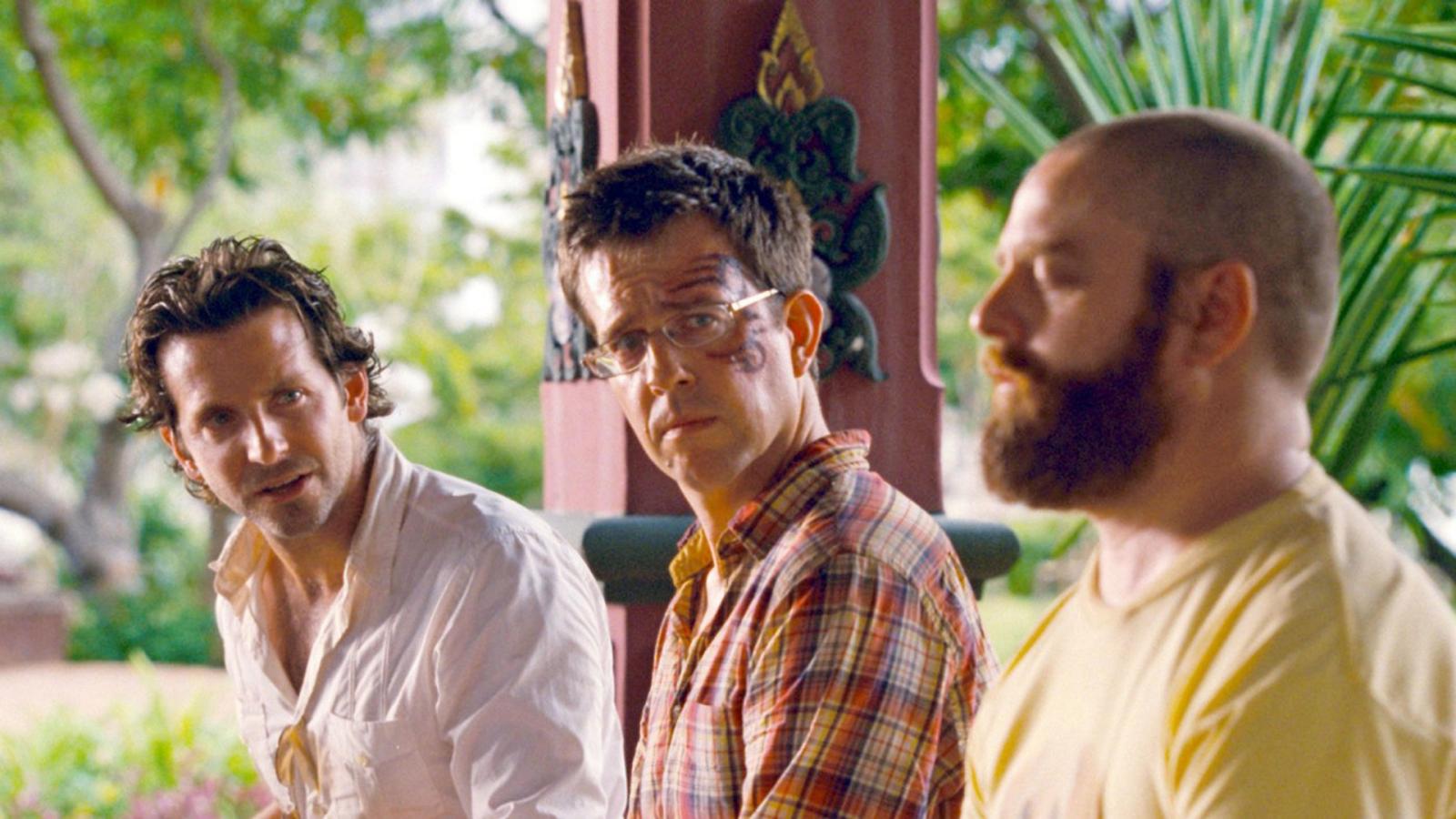 Vegas, baby! A bachelor party turns into a morning-after mystery. There's a tiger, a missing tooth, and a baby—but where's the groom? A frantic search begins. Each revelation is more insane than the last, like unfolding a Russian nesting doll filled with chaos. Is it a masterclass in storytelling? No. Is it an unforgettable adventure? Absolutely. For pure, unadulterated escapism, "The Hangover" is your ticket.
4. "Bridesmaids"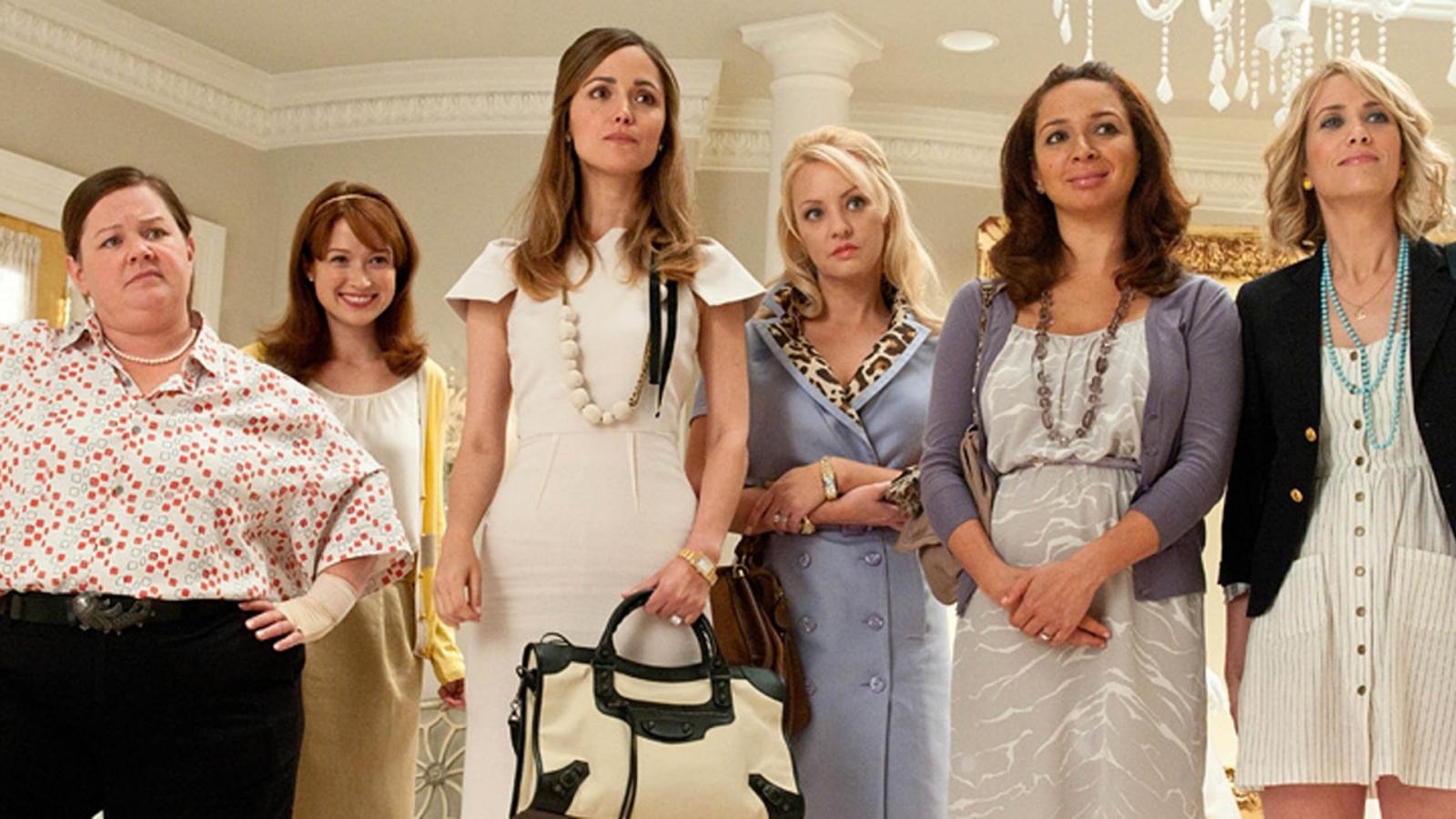 Gather six diverse bridesmaids, and what do you get? Comedy gold. A food poisoning fiasco, a disastrous dress fitting, and an airplane meltdown featuring a colonial woman "on the wing." Each gag is a belly laugh, and the plot gallops at a joyous pace. It's the Titanic of R-rated comedies: grand, star-studded, and you know someone's going down. A film that's not afraid to have its wedding cake and throw it too.
3. "Old School"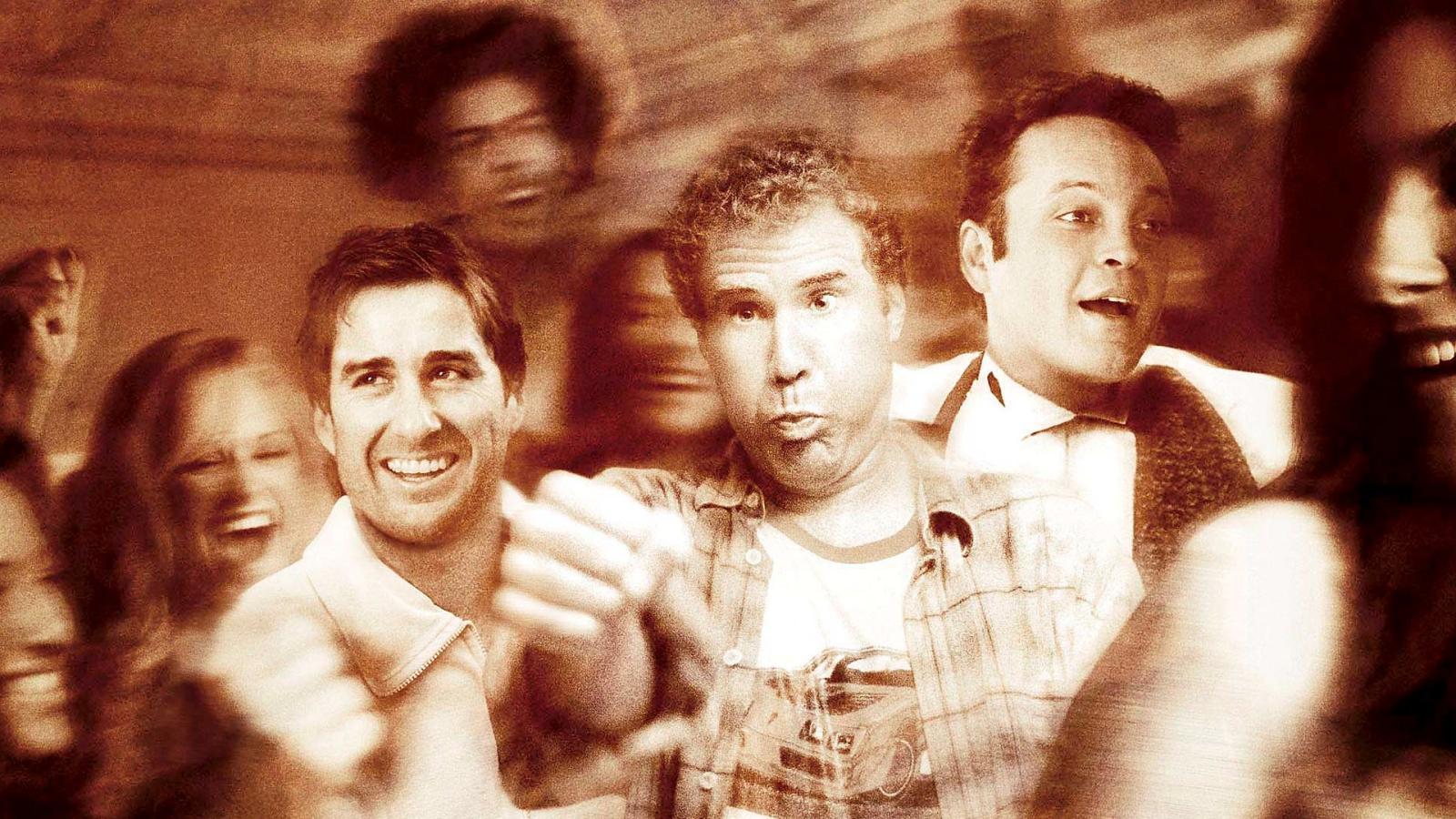 Three middle-aged men start a fraternity. Why? Midlife crisis, obviously. Will Ferrell, Vince Vaughn, and Luke Wilson deliver performances that are as immature as they are hilarious. From awkward pledge initiations to bizarre courses like "How to Tie a Noose," it's as if Peter Pan decided to go to college. The phrase "young at heart" takes on a new, hysterical meaning here.
2. "Tropic Thunder"
Actors playing soldiers find themselves in an actual war zone. The meta-levels are off the charts. Starring Ben Stiller, Robert Downey Jr., and Jack Black, the film mocks everything from method acting to Hollywood stereotypes. It's like watching a behind-the-scenes documentary, but with real explosions. You think you know where it's going, but then it takes a hard, hilarious left turn.
1. "South Park: Bigger, Longer & Uncut"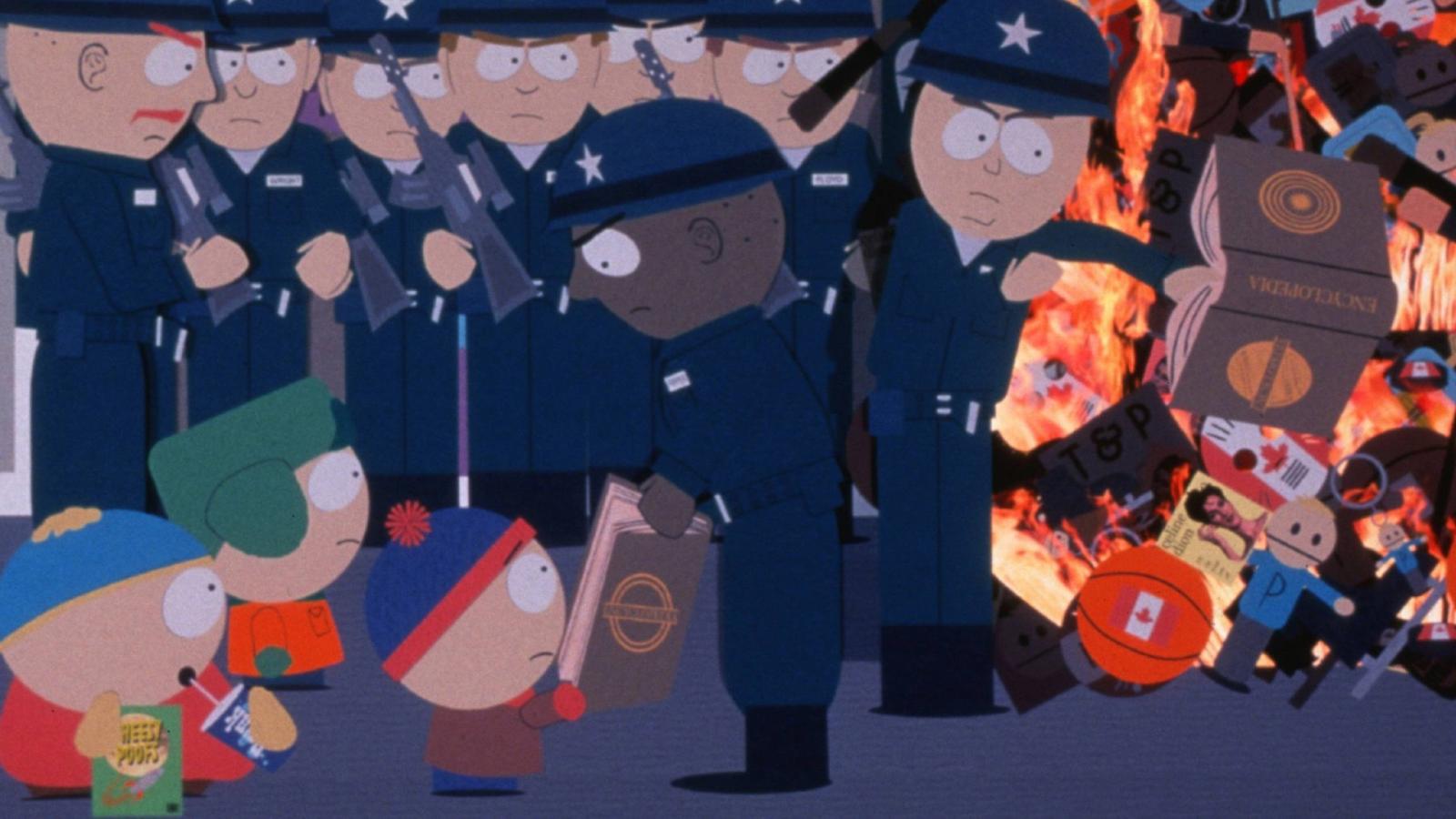 The TV show on steroids, or should we say, emboldened by the big screen? It's a musical, a political satire, and a comedy all rolled into one. Obscene, absurd, and unapologetically offensive. But beneath the vulgarity lies razor-sharp wit. The film dances on the edge of bad taste and somehow lands on its feet every time. It's the king of the mountain, the crème de la crème of R-rated comedies. Hail to the king, baby.