Red, White & Royal Blue's Most Wholesome Moments You Won't Be Able To Get Out Of Your Heads
Prince Henry and Alex are our new favorite slow-burn teen couple.
Based on Casey McQuiston's romance novel, the recently released hit film follows the story of Prince Henry of England and Alex, the first son of the USA President, who navigate a public feud and embark on a queer enemies-to-lovers romance.
From steamy scenes to wholesome interactions, here are the boys ' best moments you'll never get over.
Their First Kiss
Months of sweet texting culminate in Henry and Alex's reunion at Alex's New Year's party. After Alex follows Henry into a garden, the romantic tension becomes unbearable: the snow-covered setting and fireworks become the backdrop for their first kiss, creating one of the most magical on-screen moments.
Them Having Coffee in Paris
Sitting in a cafe, Henry and Alex playfully banter about their complicated surnames, laugh and set the stage for their deeper emotions. The magic of their budding relationship is only heightened by the enchanting backdrop of Paris. And would you say about that spicy gaze, Prince of England's Hearts?
Their Dance in the Museum
Having finally accepted their feelings for each other, Alex and Henry fulfill their cherished dream of slow dancing with a loved one by sneaking into the Victoria & Albert Museum for a midnight dance.
Accompanied by the symbolic Can't Help Falling In Love score, they share a charming and enchanting moment with just the two of them.
The Phone Call
The moment after the private messages were leaked and the press revealed Henry and Alex's relationship while they were separated was a hard one to bear. But when they finally spoke on the phone, there was a sense of relief and longing for both the characters and the audience.
And this soothing "baby" coming from Alex....
That Staircase Moment
After the "baby" phone call, we get another dose of butterflies in our stomachs when Alex and Henry finally have a chance to talk face-to-face after being apart for so long. The rush, the hug, the relief — that staircase scene just made us feel how their hearts skip a beat.
Them Confessing To The World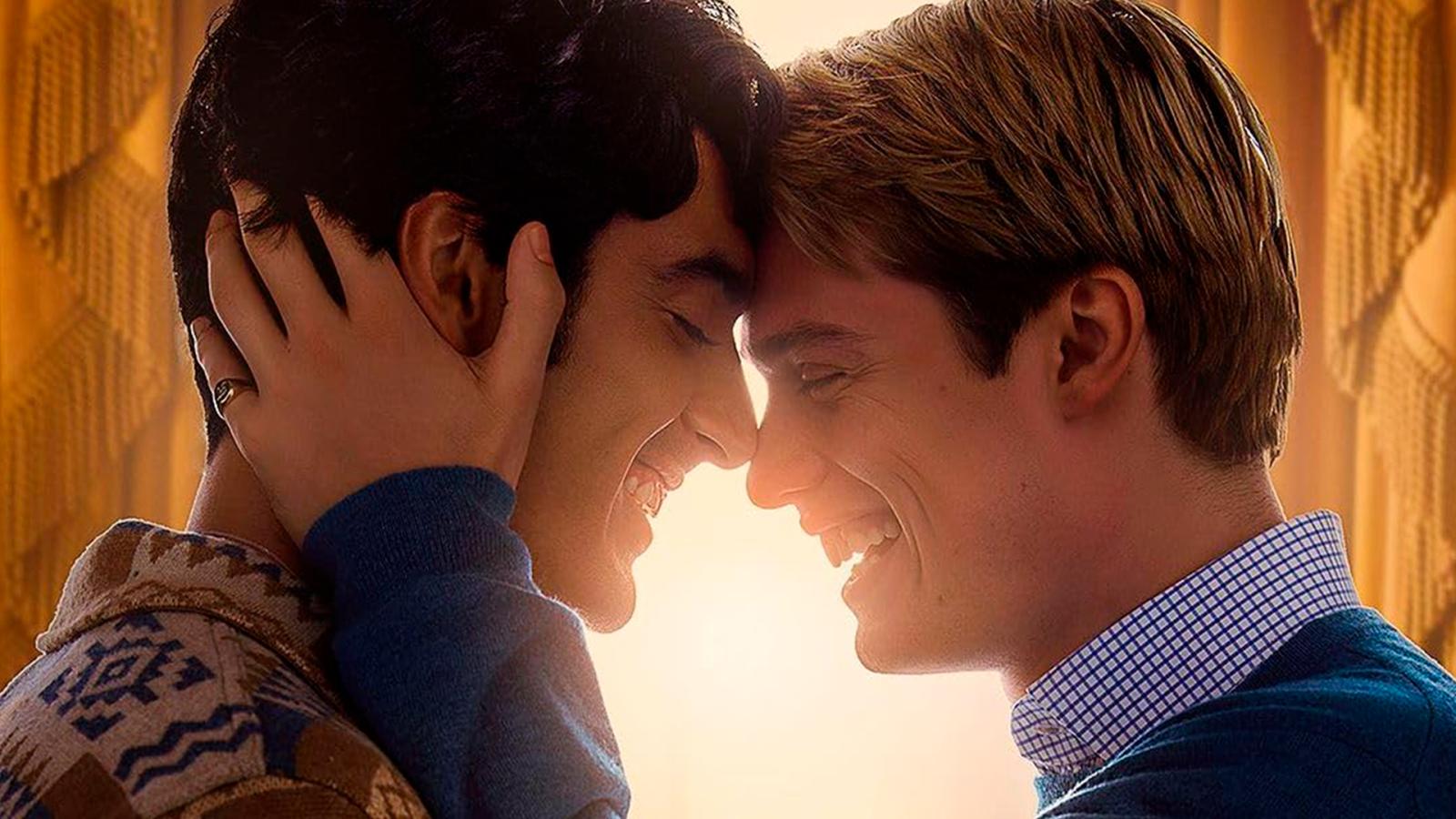 First, when the son of the U.S. president confesses his love for the Prince of England on national television, hoping that Henry will see it. And later, when Henry, despite avoiding public same-sex relationships, confronts his family to embrace his identity and make his love for Alex official.
Both of these scenes are remarkably touching and encouraging.