Remembering the 10 Most Pointless Shirtless Scenes in Film History
Hollywood loves a gratuitous shirtless scene, doesn't it?
Yes, we're talking about those countless moments where our favorite male actors suddenly lose their shirts for no apparent plot-driven reason.
1. "Twilight" (2008)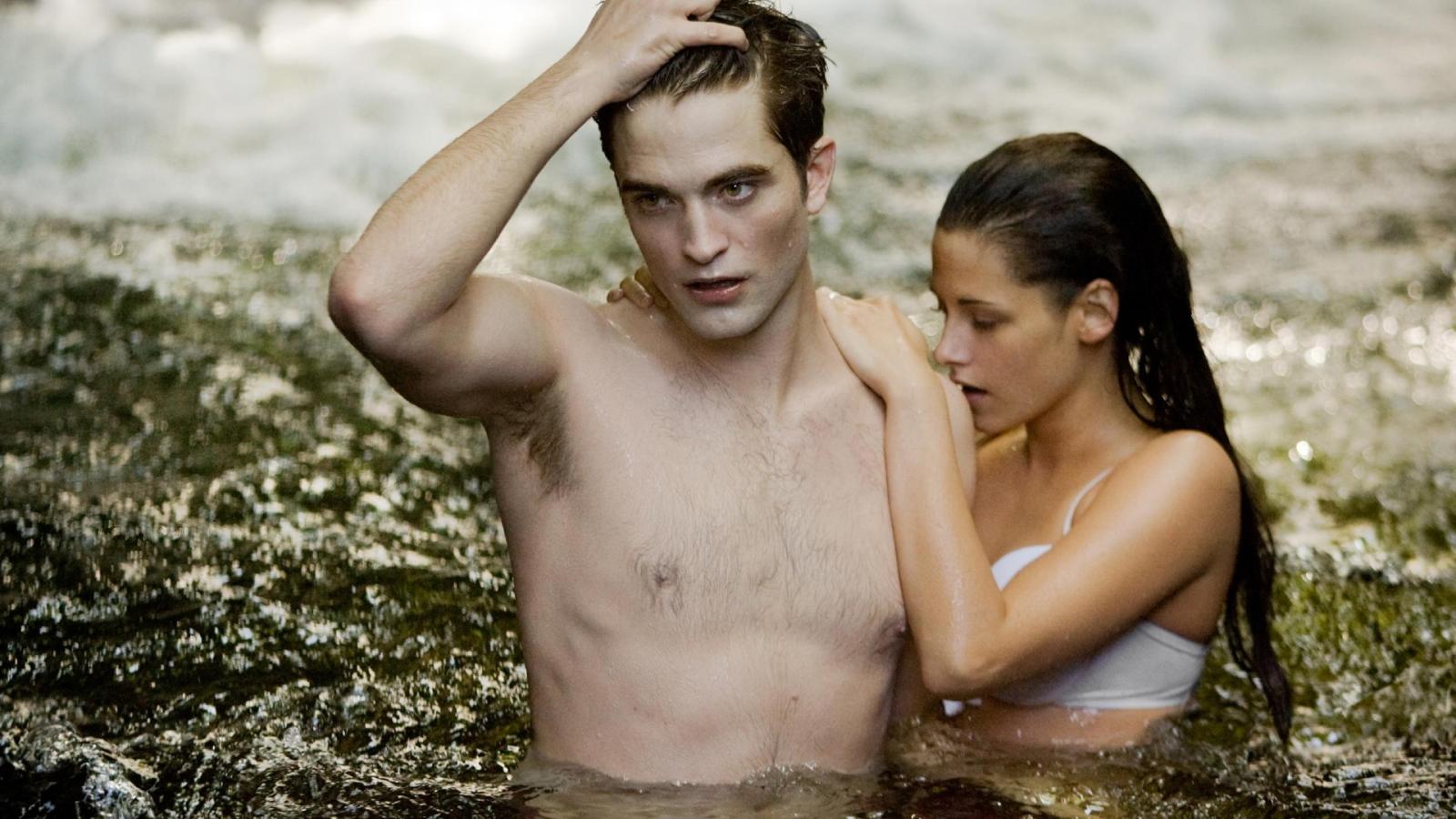 Starting our list is the iconic teen drama "Twilight." While the film is a feast for fans of teen angst and brooding vampires, Robert Pattinson 's shirtless scene feels particularly gratuitous. Edward Cullen, Pattinson's character, is a vampire – a creature known for its aversion to sunlight because it makes their skin sparkle like a disco ball. As Edward reveals his glittery torso to Bella (Kristen Stewart ) in a meadow, you can't help but wonder why a century-old vampire still feels the need to impress a teenage girl with his gym-honed abs. The scene adds little to the plot and is merely a flex – quite literally – of Pattinson's physique.
2. "Casino Royale" (2006)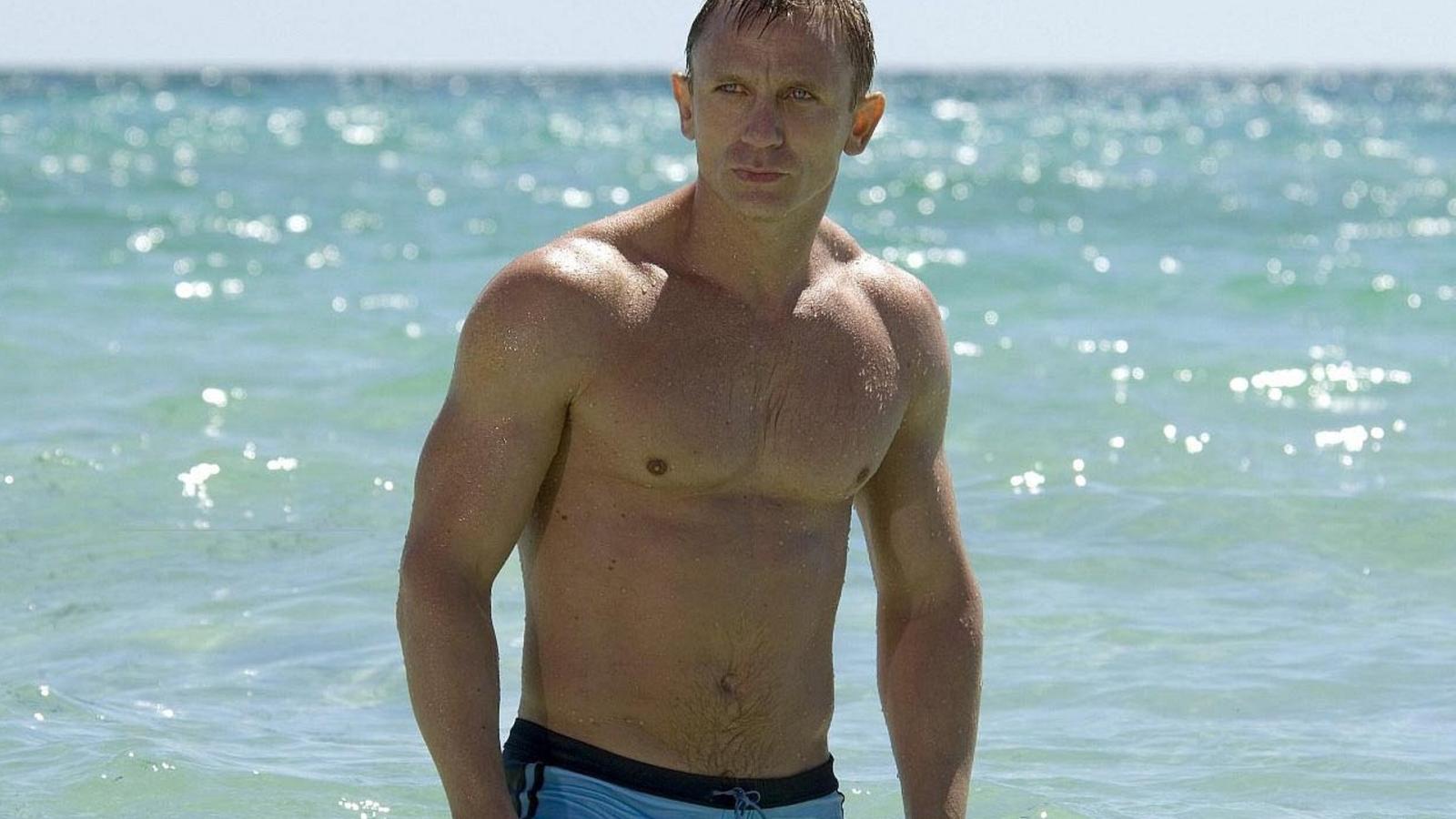 In "Casino Royale," James Bond, played by Daniel Craig, emerges from the sea sporting a pair of snug swimming trunks and a chiseled torso. While Craig's physique is impressive, the scene feels gratuitously included. The plot sees Bond in a high-stakes poker game with a terrorist financier, Le Chiffre. Bond's impressive abs don't really give him an edge in poker, do they? It was a clear callback to Ursula Andress' iconic beach scene in "Dr. No," but it felt a bit unnecessary amidst the high-tension espionage plot.
3. "Thor" (2011)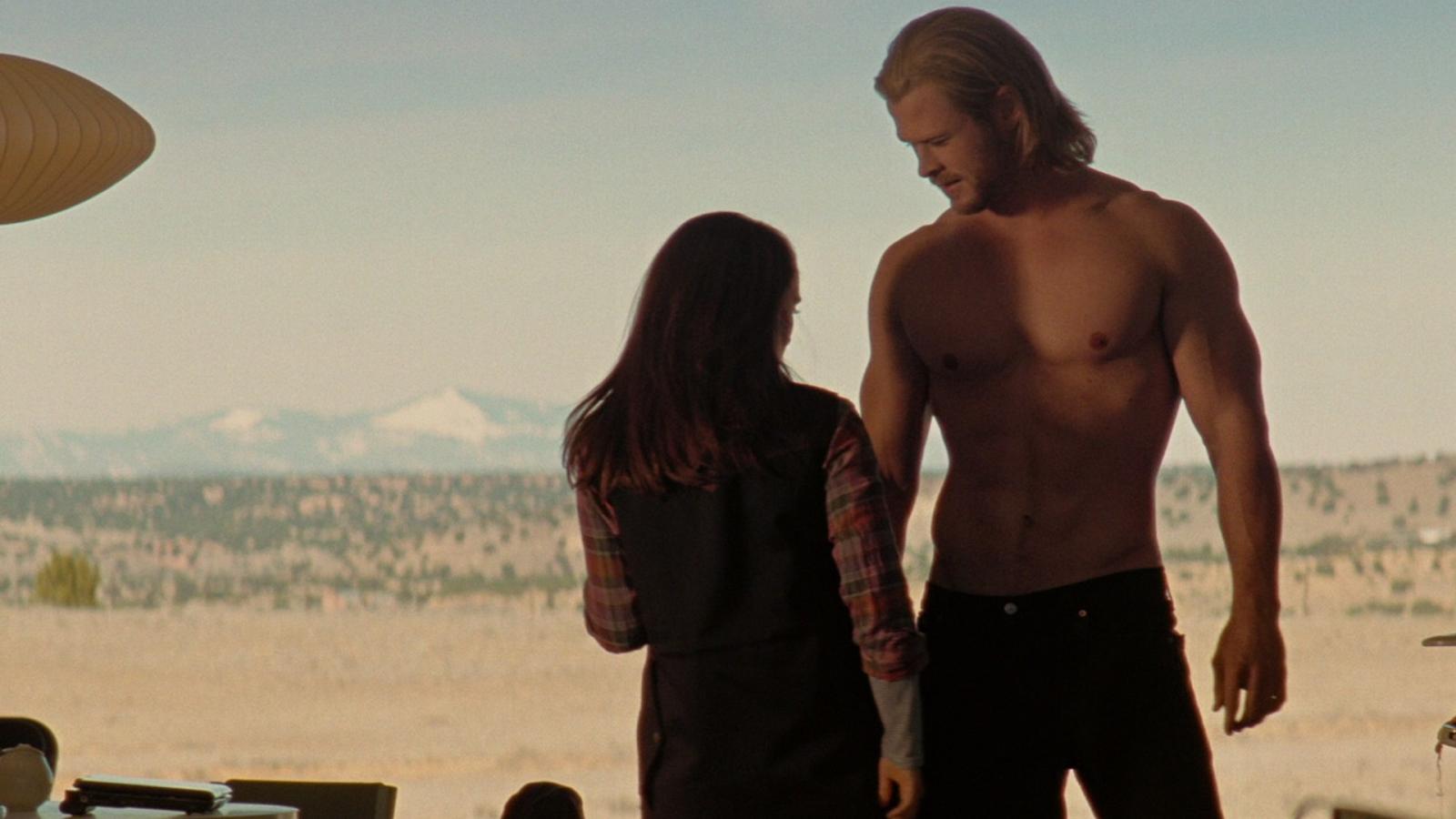 Marvel is no stranger to the gratuitous shirtless scene, and Chris Hemsworth 's Thor is often at the center of it. Despite the Asgardian's otherworldly powers, the filmmakers felt it necessary to give audiences a scene where Thor casually strolls around shirtless. It occurs after he's banished to Earth and is recovering in Jane Foster's (Natalie Portman ) home. This scene provides no real plot advancement, as Jane already expressed interest in Thor with his shirt on. It seems his Asgardian six-pack was just an extraterrestrial bonus for viewers.
4. "Magic Mike" (2012)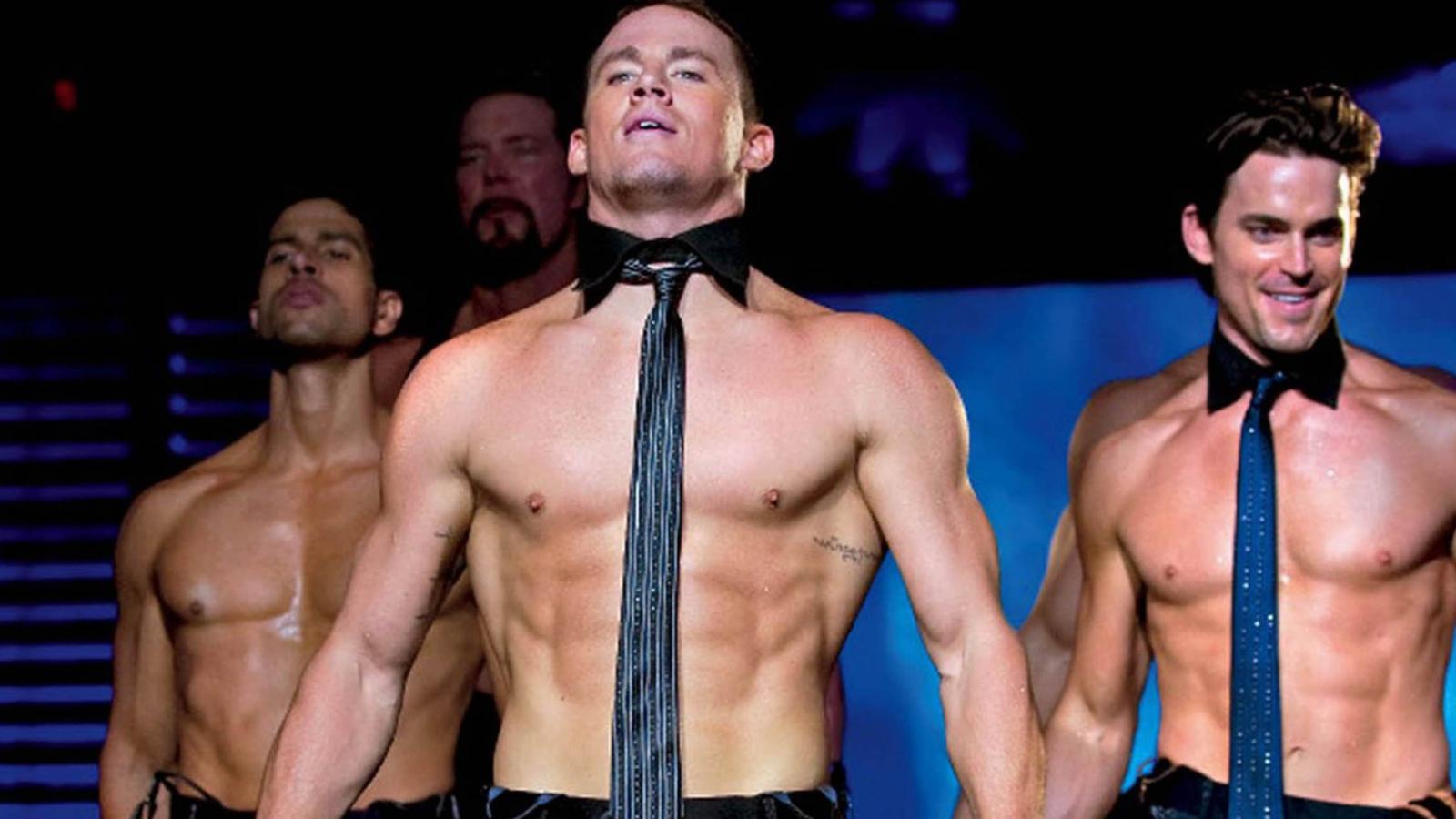 "Magic Mike," as a film about male strippers, obviously includes plenty of shirtless scenes. However, the scene in which Mike (Channing Tatum) is alone at his custom furniture workshop stands out. He's just working on his passion project, crafting a unique table. His craftsmanship might be admirable, but why he's doing it without a shirt on remains a mystery. Sparks, sweat, and sawdust don't mix well with bare skin. It feels like a missed opportunity for him to design an innovative shirt, perhaps?
5. "Into the Blue" (2005)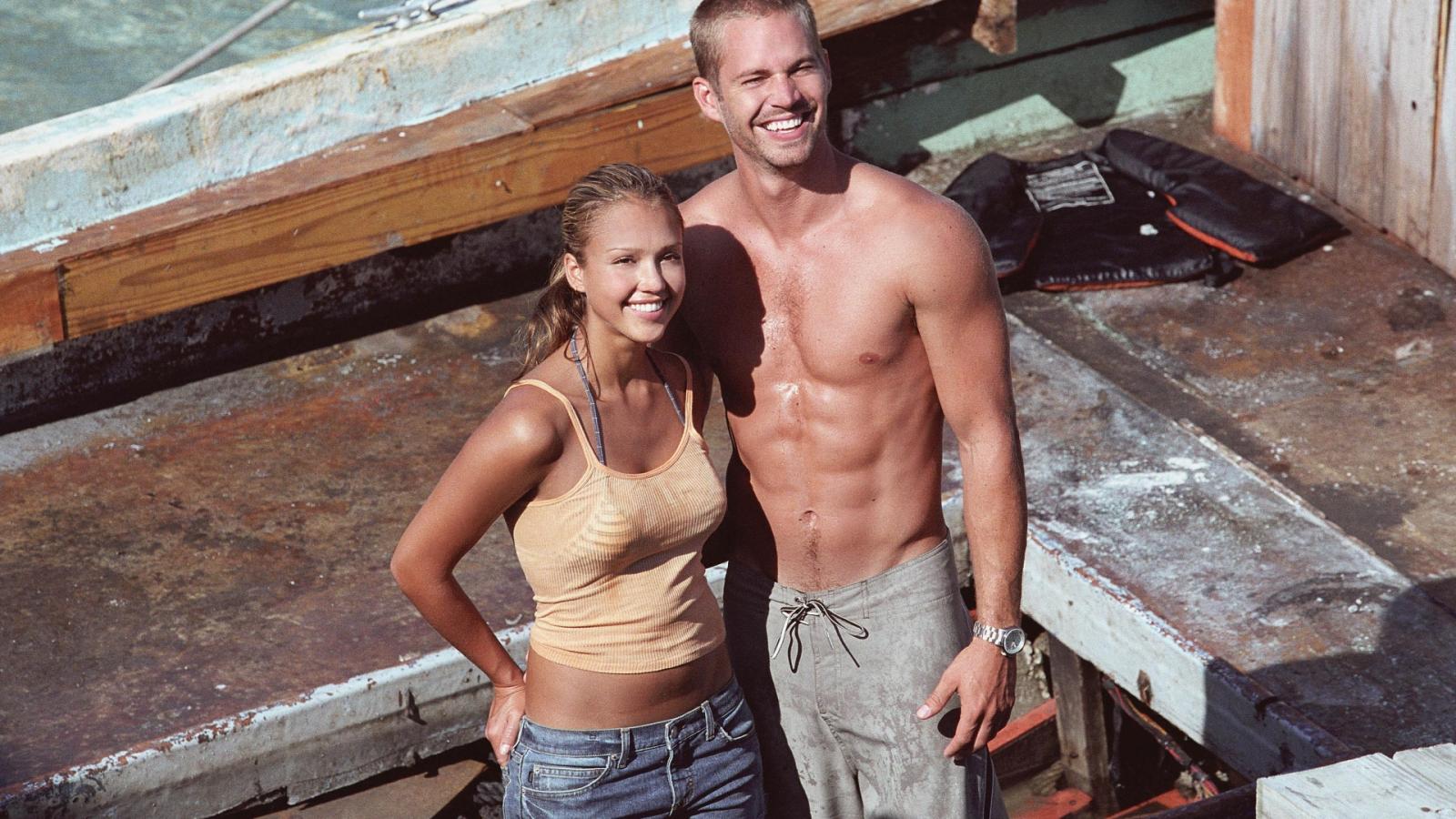 In "Into the Blue," Paul Walker and Jessica Alba discover dangerous underwater treasures. Throughout the film, Walker spends an absurd amount of time without a shirt, despite various perils. But one scene takes the cake. Walker's character, Jared, visits a wealthy businessman to discuss a business proposition. Instead of wearing a shirt and jacket, like any sane person would, Jared shows up shirtless and in swimming trunks. The scene doesn't add anything to the plot and only reminds us that Walker must've had a particularly aggressive tan line that year.
6. "The Legend of Tarzan" (2016)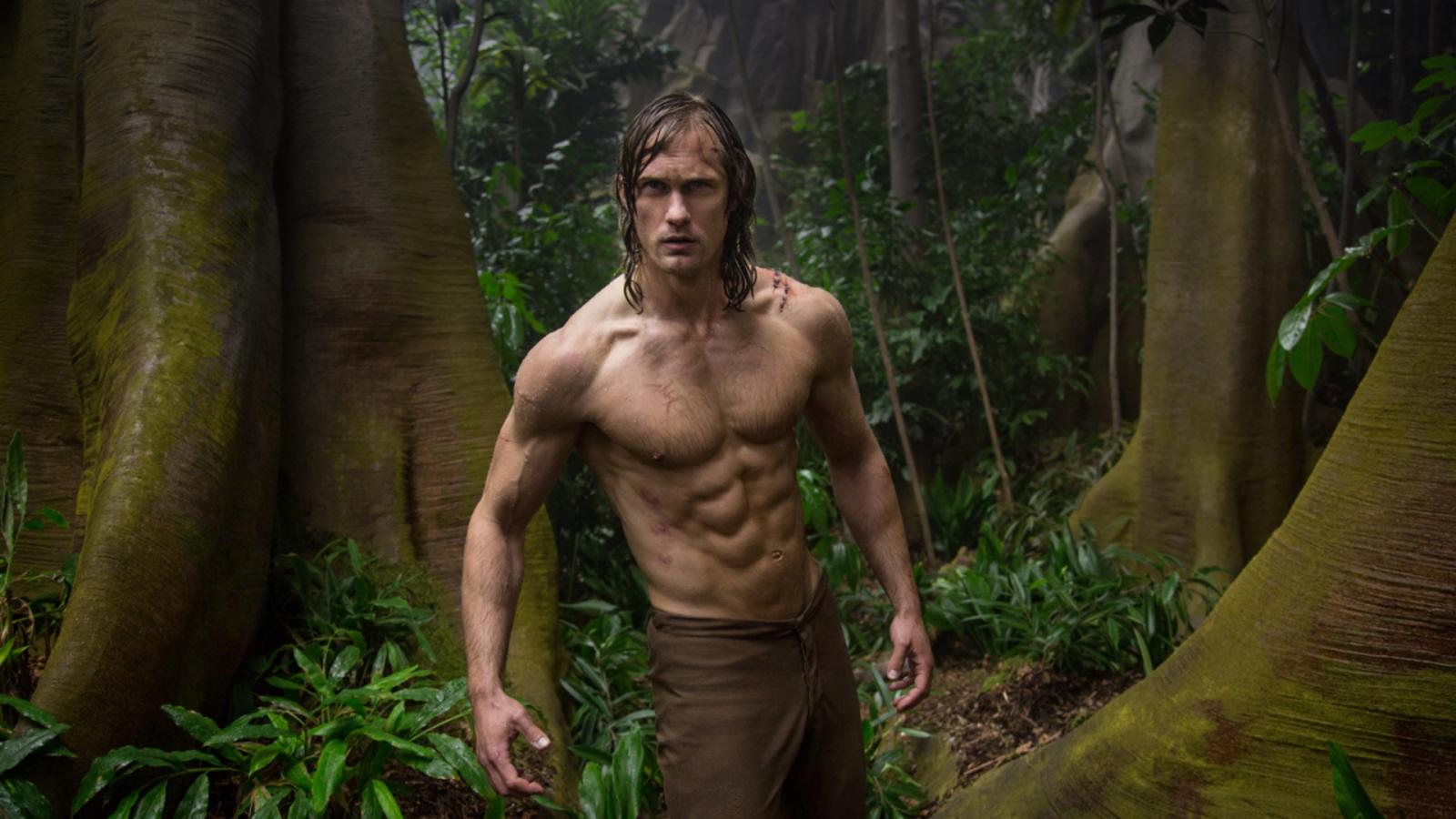 Tarzan, the man raised by apes, has been a shirtless icon for decades, so naturally, when "The Legend of Tarzan" hit the screens in 2016, we anticipated some torso exposure. However, one particular scene feels a bit forced. After adapting to life in Victorian England as John Clayton III, Tarzan (Alexander Skarsgård) returns to the Congo and, in an almost ceremonious manner, sheds his shirt before engaging in a fight. You'd think a man accustomed to London's climate might find the jungle a bit nippy, but apparently not. There's no real plot-driven reason for the shirt removal, unless the shirt offended the apes, perhaps?
7. "Baywatch" (2017)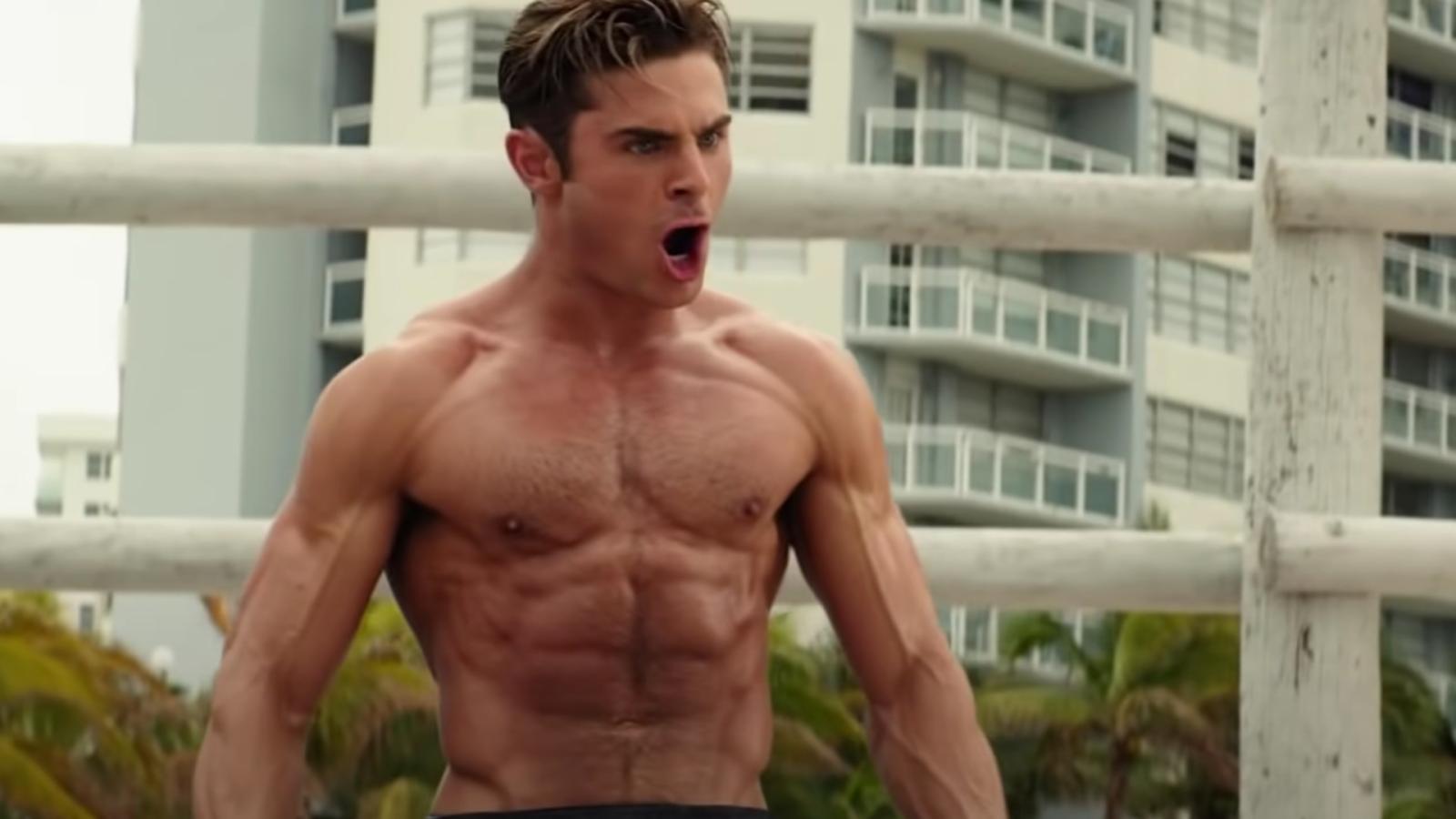 A list of gratuitous shirtless scenes wouldn't be complete without the 2017 "Baywatch" movie. While it's a film about lifeguards (historically shirtless profession), there's a scene where Zac Efron's character, Matt Brody, a cocky Olympic swimmer, goes through an obstacle course to prove his worthiness. Did he need to do this shirtless? Absolutely not. Does it add a meaningful layer to his character or advance the plot? Nope. It's pure spectacle, much like the rest of the film. But hey, who can complain about a shirtless Zac Efron?
8. "Jurassic World" (2015)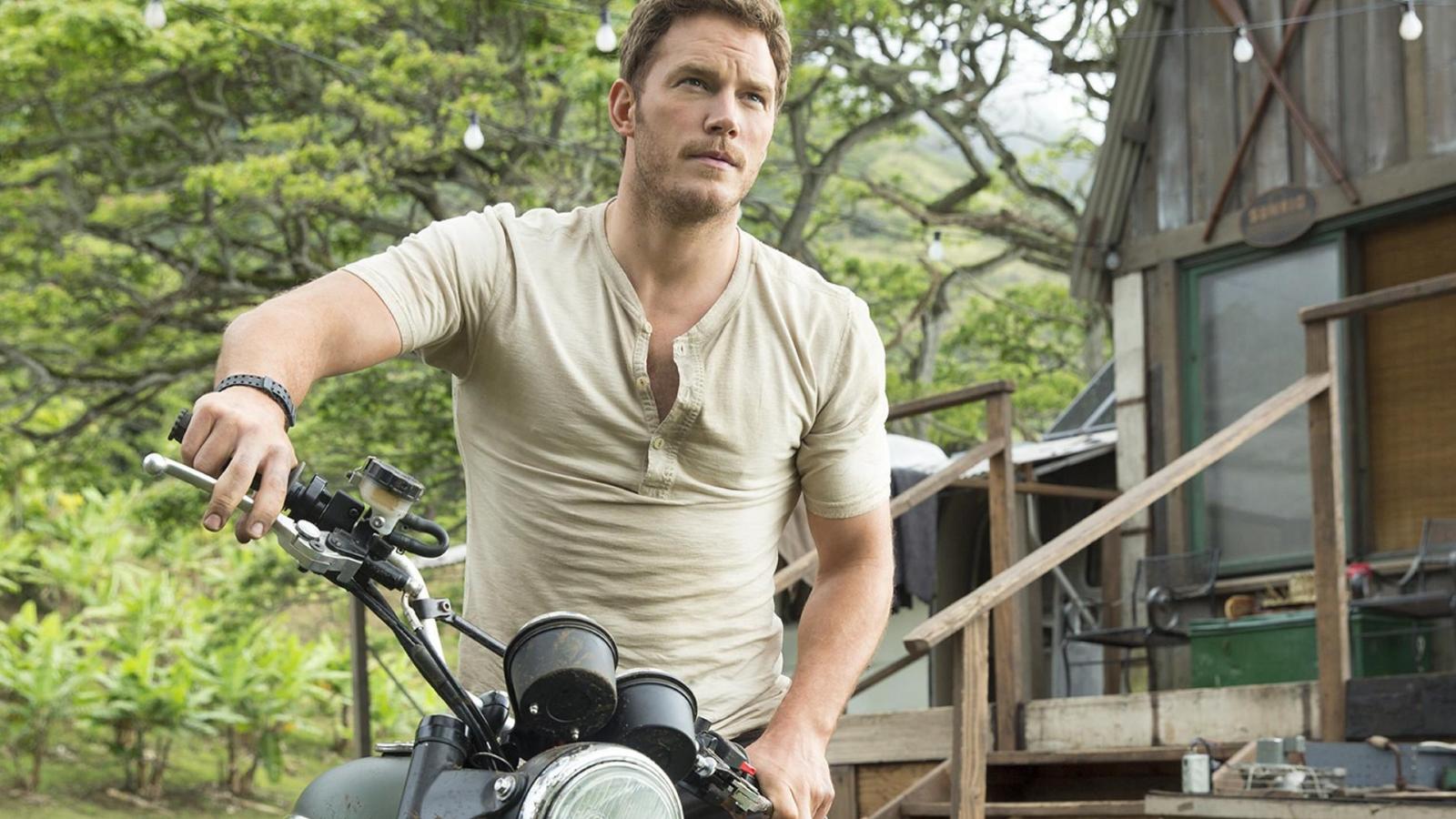 In the realm of man vs. dinosaur, you'd think clothing would be essential. But in "Jurassic World," there's a scene where Owen Grady (Chris Pratt ), the velociraptor trainer, decides it's the perfect time to roll up his sleeves and show off his biceps. It's the middle of a dinosaur crisis, people are in danger, and yet, here's Owen, seemingly having a mini fashion show in the jungle. The T-Rex didn't care about his toned arms, and it didn't really affect the plot, unless flexing scares off prehistoric predators.
9. "Guardians of the Galaxy Vol. 2" (2017)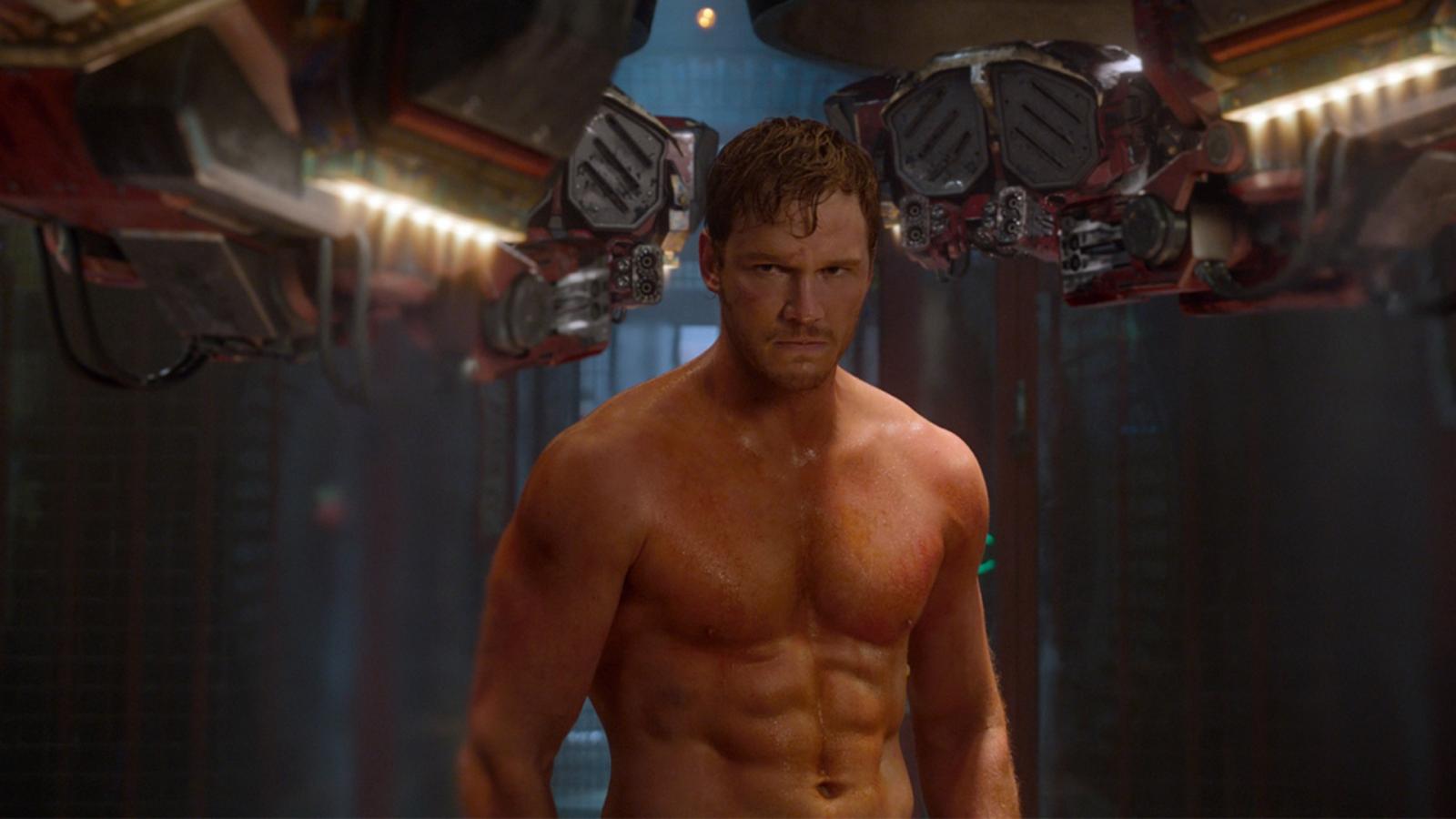 Back to the Marvel Cinematic Universe, in "Guardians of the Galaxy Vol. 2," there's an odd scene in which Peter Quill (Chris Pratt, again!) removes his shirt to clean some wounds after a fight. Gamora (Zoe Saldana) walks in on him, leading to an awkwardly amusing moment. However, the plot didn't necessitate a shirtless Quill. The duo already had a simmering romantic tension that didn't need a bare-chested Chris Pratt to fuel it. Apparently, in space, no one can hear you gratuitously take off your shirt.
10. "Aquaman" (2018)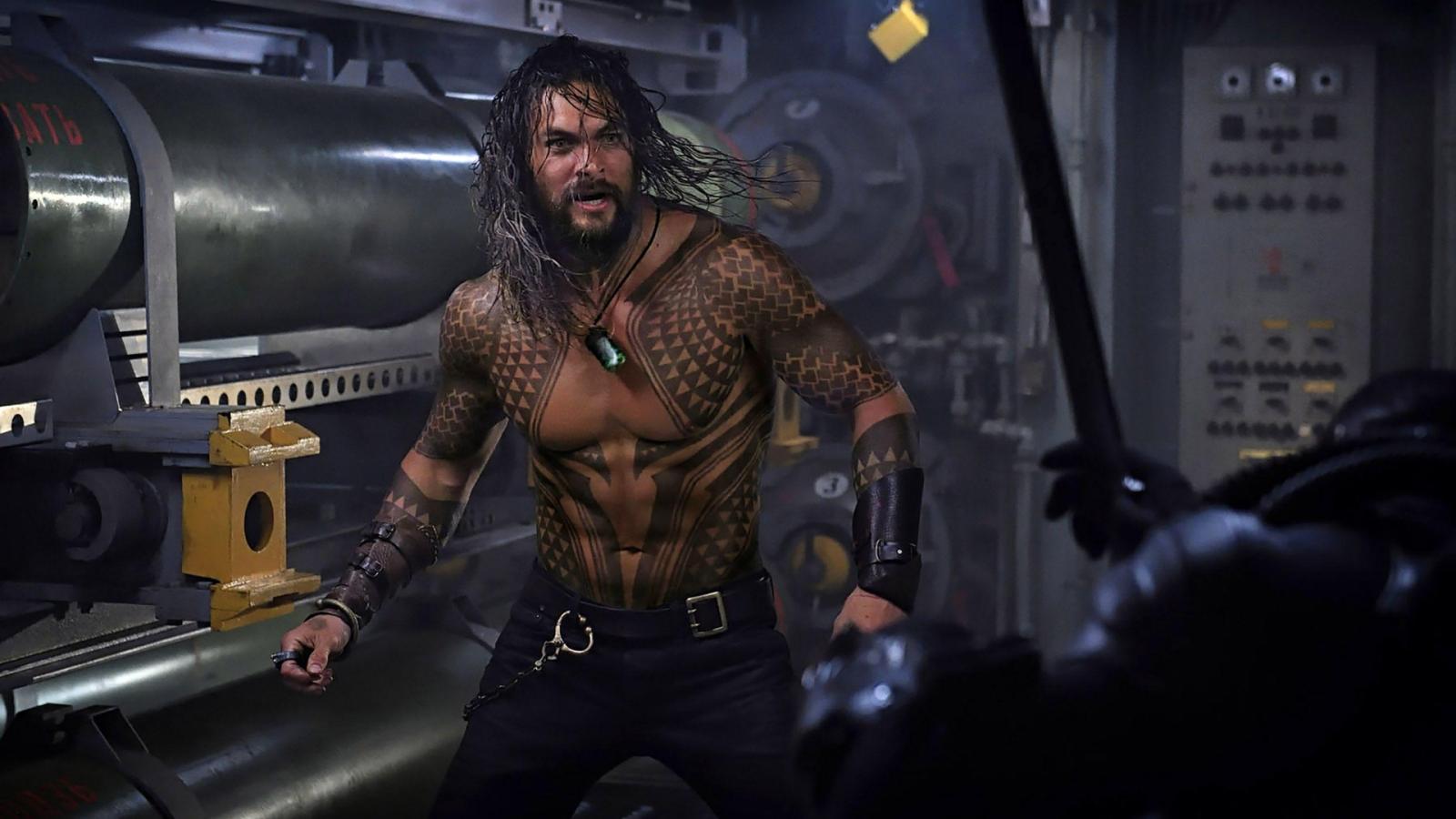 Wrapping up our list is Jason Momoa's "Aquaman." The film, which is about the half-human, half-Atlantean Arthur Curry, is rife with opportunities for shirtlessness. However, one scene stands out. After retrieving the trident, Arthur emerges from a waterfall, sans shirt. Now, granted, he's been in the water, but given that he was wearing a shirt before he dived, it seems his shirt is a casualty of a needless wardrobe change. Unless Atlantean waterfalls have magical shirt-vanishing properties, it seems like a blatant excuse to showcase Momoa's physique amidst an epic aquatic plot.