Robert Rodriguez To Direct A 'Spy Kids' Reboot For Netflix, But Fans Have Their Doubts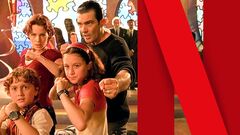 Prepare your gadgets! Robert Rodriguez will bring his once popular franchise back to life for Netflix.
Reboot of the original will reportedly focus on a completely new family of spies, and looks like the fans of the original are not too happy about it.
With 'Spy Kids: All the Time in the World' released in 2011, it's been more than 11 years without a new live-action installment in the series. Netflix already touched the property with their 'Spy Kids: Mission Critical' animated series running for two seasons in 2018, so involvement of the streaming giant further confirms their belief in franchise's future.
However, news of rebooting instead of continuation of the story caused quite a bit of outrage from fans, who now accuse Netflix and Rodriguez of cashing in on their childhood and potentially ruining 'an original masterpiece'.
Some fans are hoping for the return of their favorite actors from the previous films.
While others are remembering scenes that made an original movie a classic that it is today.