Ryan Gosling and Margot Robbie Were 'Dying on the Inside' While Filming Barbie
This is all fun and games when you look at it from the outside, but Margot Robbie revealed that shooting Barbie had both her and co-star Ryan Gosling "mortified."
Barbie and Oppenheimer are the absolute highlights of summer 2023. What started as a joking rivalry between two polar opposites grew into a full-blown cultural phenomenon called Barbenheimer — and as of now, the hype for both movies is pretty much as massive as it gets. People are striving for July 21 to finally come.
While Nolan's biopic is a heavy and serious picture, Barbie is the exact opposite: it's a light, humorous, bright-pink adventure movie about a couple of iconic dolls getting out into the real world and dealing with the consequences.
Barbie looks genuinely fun, and the photos from the set only support this assumption: it always seems that Margot Robbie and Ryan Gosling are having a blast surfing the streets in their outlandishly colorful and oversaturated costumes, laughing and giggling with each other. It looks like the actors are having a great time.
However, as Margot Robbie recently revealed on The Tonight Show, this was far from the truth. In fact, both she and her co-star were feeling incredibly uncomfortable — and when the first pictures from the set leaked, Robbie and Gosling felt terrible.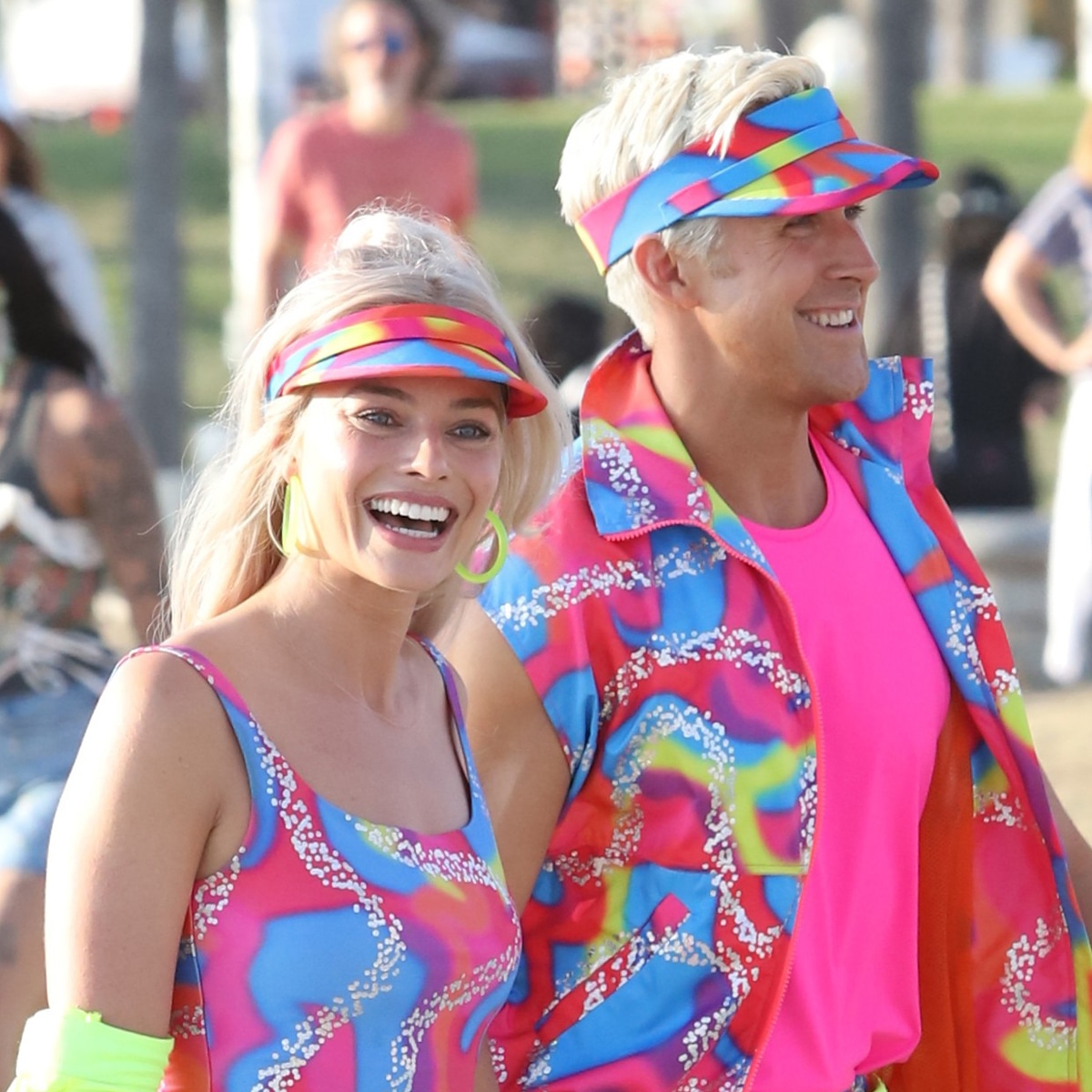 The actors were extremely mortified by the costumes they had to wear, especially considering that the movie was partially shot out in the city where many people could see them. Those bright pink-and-yellow outfits were killing their souls as the idea that they were now Barbie and Ken was yet to grow on Robbie and Gosling.
"I can't tell you how mortified we were, by the way. We look like we're laughing, having fun, but we're dying on the inside… I was like, 'This is the most humiliating moment of my life,'" Margot Robbie shared describing their feelings after the leak.
So things were not always happy and cheerful in the Barbie kingdom, and it took quite some time for the actors to fully embrace their new plastic identities. Sure, now Ryan Gosling brags about his "Ken-energy" to anyone who will listen, but back in the day, he was feeling miserable for having to wear his flashy pink jacket and pants.
Source: The Tonight Show