Spider-Verse of Madness: Will Tobey Maguire Return As Spider-Man Once More?
The previously canceled fourth Spider-Man film may still have a chance to be released.
The scene when Tobey Maguire and Andrew Garfield appeared in Spider-Man: No Way Home (2021) was undoubtedly one of the most iconic and anticipated moments in recent movie history, with countless fans in theaters applauding.
It had been a long time since we last saw the two actors play Peter Parker, so this was a perfect tribute to both of their versions — but especially to Tobey Maguire's Spidey, who paved the way for future actors with his appearances in Sam Raimi 's Spider-Man trilogy.
While all of the Spider-Man actors brought something new to the character, Tobey Maguire will forever remain 'the' live-action Spider-Man for anyone who grew up in the early 2000s. That is why many fans still lament the cancellation of the fourth movie with Maguire in the lead.
However, as recent rumors suggest, No Way Home may not be the last time we have seen Tobey in the iconic red and blue suit.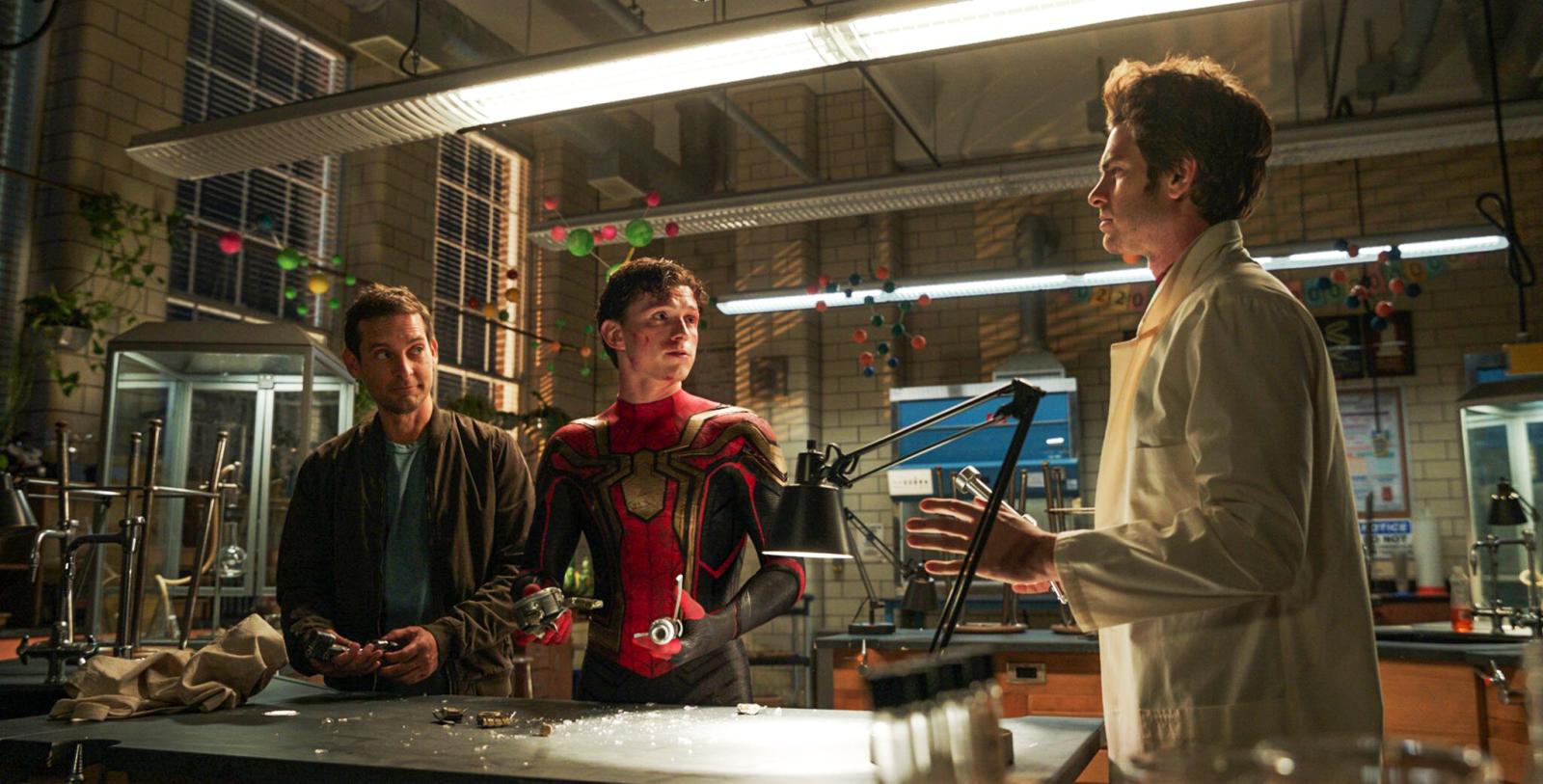 Speaking with ComicBook.com, Thomas Haden Church, who played Sandman in the third movie and reprised his role in No Way Home, revealed that there might still be a chance for a fourth film after all these years.
The actor said there had always been rumors about Raimi intending to make another movie. Church added that if it does happen, he would like to at least make a cameo appearance.
Sam Raimi has previously stated that he is open to making another movie if the cast wouldn't mind. And considering that Sony is currently developing its 'villains' universe, with Kraven the Hunter set for release on October 6, 2023, the idea of a fourth film isn't as crazy as it might seem at first.
We also know that the hero already exists in that universe, but we haven't heard any official casting news or even rumors, so there aren't too many options as to who that might actually be. But with recent Sony and MCU movies proving that anything is possible, we may yet see Maguire's Peter Parker at least once more.
Fans say that Maguire deserves his place on the front pages of Hollywood history because his Spider-Man films were the ones that laid the foundation for the comic book movie boom we are experiencing today.
Besides, the legendary superhero will always remain one of his greatest roles, so it would be nice to see Tobey Maguire as Spider-Man at least one more time.
Would you like to see Tobey's Spider-Man on the big screen again?
Sources: ComicBook.com, Reddit