Tarantino Hated Shooting His $180M Iconic Movie So Much, He Put Whole Crew Through Hell
The shooting of one of the director's best movies was a real ordeal for him.
The projects that Quentin Tarantino directs are always recognizable because of his unique style. Even if you're not a fan of his work, you certainly know and remember the impressive bloody scenes and ironic dialogues from Tarantino's movies.
One of the director's best-known projects is the Kill Bill dilogy. The movie was shot in two parts and tells an extraordinary story of revenge. But despite the immense success that KIll Bill enjoyed, it turns out that the shooting of the film caused the director nothing but irritation and a terrible mood.
The whole set crew, actors, and Tarantino himself worked at the limit of their abilities for nine full months, had to follow a very strict schedule, and got little sleep. Here is what the director shared about the production.
"I was just sick of making the f***ing movie, of getting up so f***ing early, working so damn hard, of not having a life, of answering questions. I was that f***ing grumpy asshole the whole day," Tarantino revealed after the second film was released.
The director's mood affected the cast and crew as well. According to Quentin, the Kill Bill team was so afraid of him that they only talked to the director when they really needed to and tried to keep communication to a minimum.
It is clear that the production was quite demanding on its cast, as the actors had to go through a preparatory training course to master kung fu and the art of swordsmanship. Everyone had to get in good shape for their roles and perform impressive stunts on camera.
Not surprisingly, the production of Kill Bill was notoriously traumatic for the actors, and even the director himself was nearly injured in the filming process.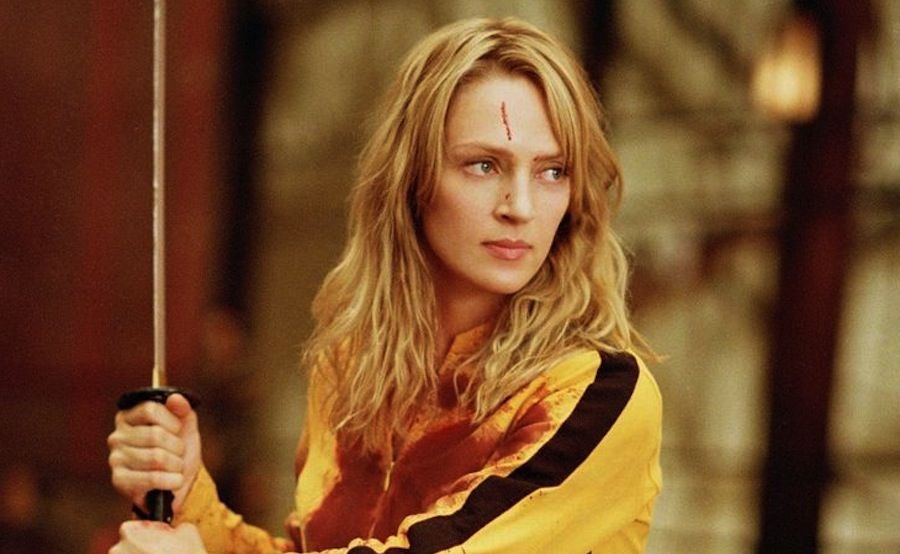 Chiaki Kuriyama, who played Gogo Yubari, almost knocked down Tarantino when shooting one of the scenes. Wielding a metal ball on the chain, the actress couldn't see the director behind her, so the ball landed on Tarantino's head as he was standing behind the camera.
Luckily, there were two balls — a heavy and a lightweight one — and Tarantino was hit by the latter. The first one was used in scenes where Kuriyama was shot on her own, and the lightweight ball was for the scenes where Uma Thurman was present.
Source: Movies