TBBT Character You'd Date, Marry, or Avoid Based on Your Zodiac Sign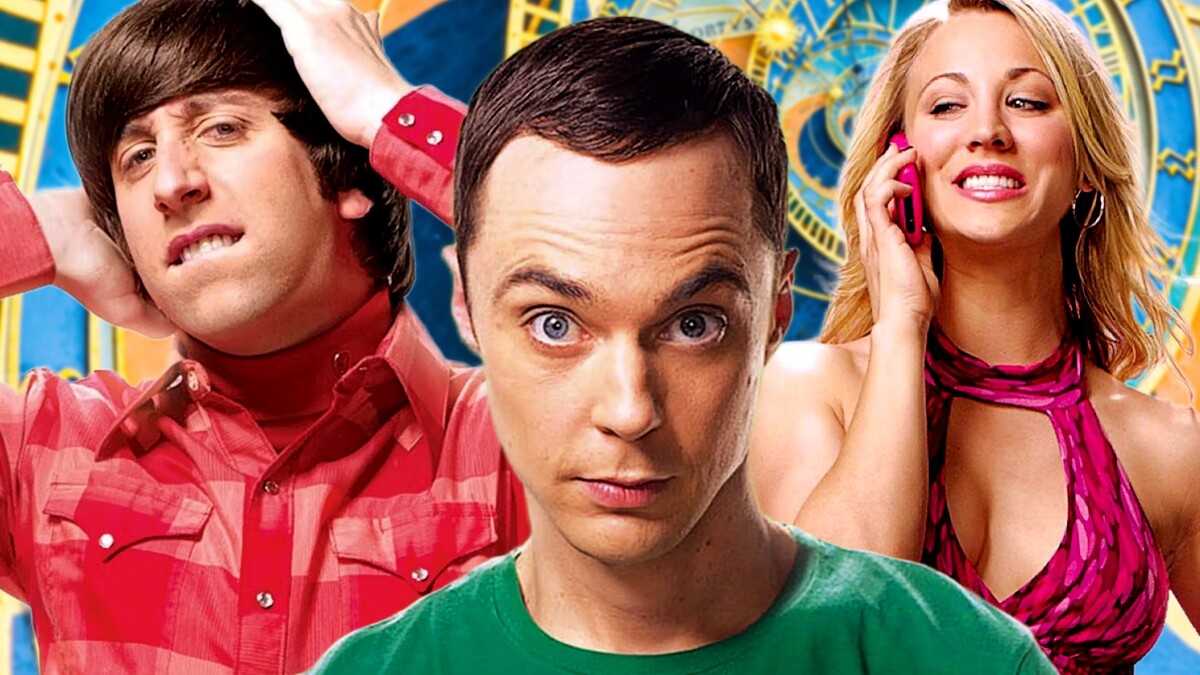 Ever wondered which "The Big Bang Theory" character would be your ideal date?
It's all in good fun, but who knows? You might just find some truth in the stars as we match each zodiac sign with the characters of "The Big Bang Theory. "
Aries (March 21 – April 19)
Date: Penny
Aries, you're the type who sees what you want and you go for it, no questions asked. Penny embodies the same fiery gusto for life. Remember her taking up acting despite the odds? That's the adventurous spirit that you'd click with. A date with Penny? Expect spontaneous road trips to Vegas or an impromptu karaoke night.
Marry: Leonard
You value ambition and someone who's all in – enter Leonard. He's the 'nice guy' who eventually gets the girl, but it's his steady climb from nerdy physicist to husband material that'll win your respect. His dry wit would keep things interesting for a long while. Imagine teaming up with Leonard; it's like a lifelong science experiment, only with more laughs and less lab safety.
Avoid: Sheldon
Straight up, Sheldon's structured life is a square peg to your round hole of spontaneity. His unfiltered comments would clash with your fast-paced style. And let's not forget the "Roommate Agreement." Scheduled "Anything Can Happen Thursdays"? You live for every day being unpredictable, and Sheldon's calendar is just too crowded for that.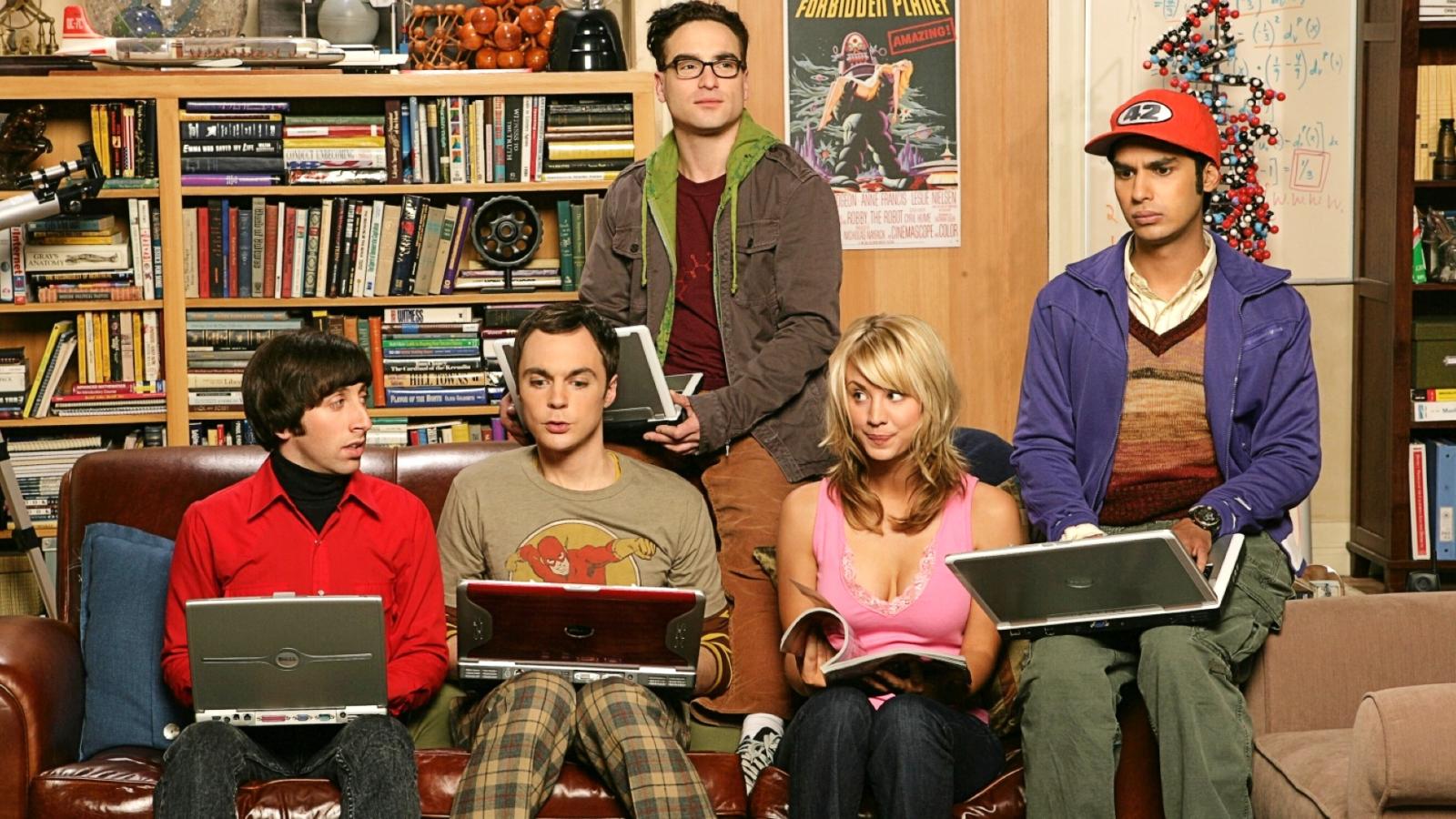 Taurus (April 20 – May 20)
Date: Bernadette
Strong-willed and with a voice that could command armies (or at least microbiology labs), Bernadette would fascinate you, Taurus. She's all about that strength and stability. You'd appreciate her determination – like when she fought for her worth in the workplace – mirroring your own unyielding nature.
Marry: Howard
Remember when Howard went to space? That man knows a thing or two about commitment and the finer things (even if it's astronaut ice cream). Marrying Howard means embracing someone who's ready to settle and create a comforting home life – something that you, Taurus, deeply value.
Avoid: Raj
Here's the thing: Raj's heart might be in the right place, but his hesitance and sometimes extravagant lifestyle would have you raising an eyebrow. Your no-nonsense attitude means you'd prefer someone who can make a decision without consulting their dog's astrologer.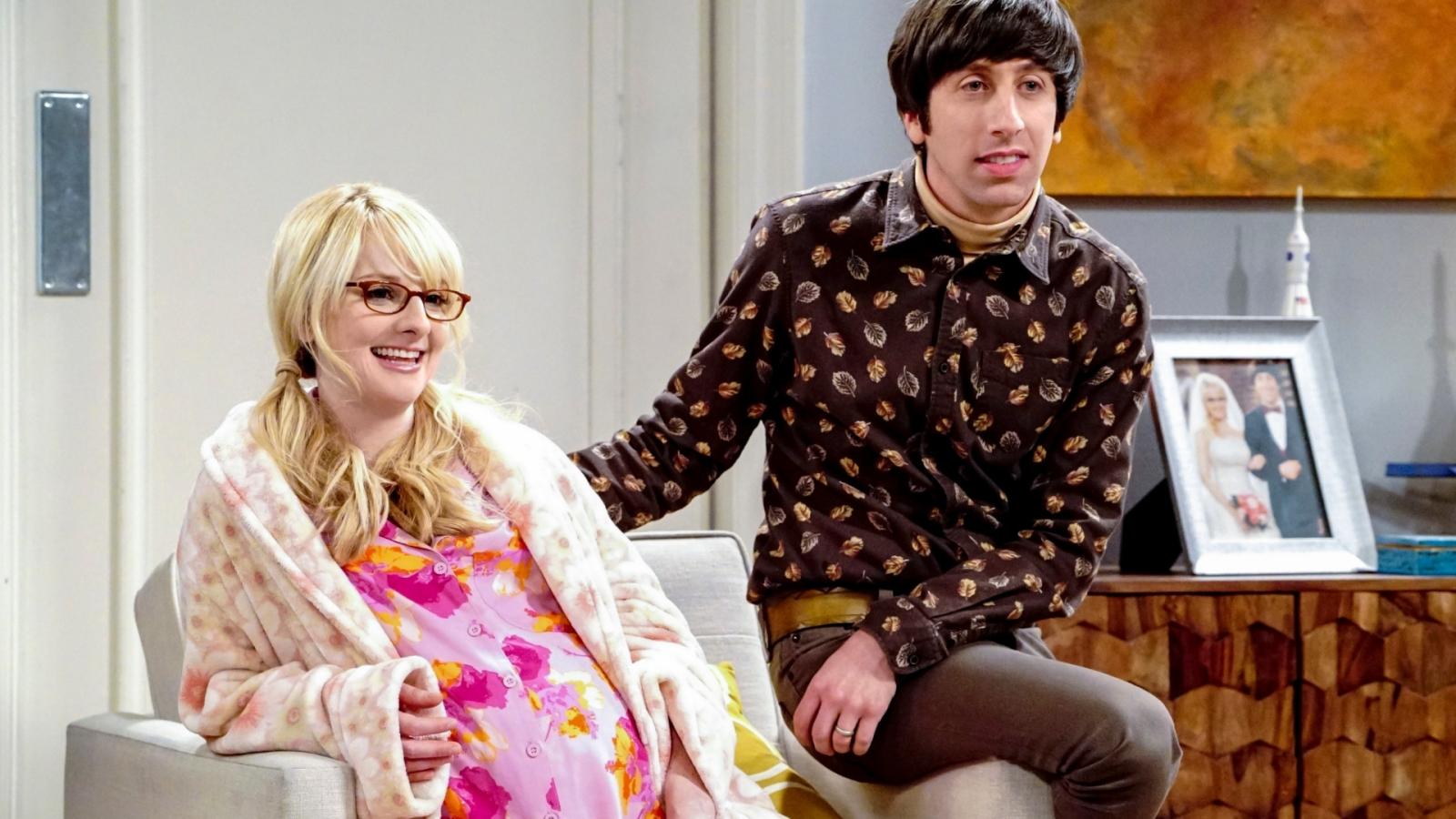 Gemini (May 21 – June 20)
Date: Amy
Gemini, your dual nature will be endlessly intrigued by Amy's intellect and quirks. Whether she's dissecting primate behavior or making a Victorian-era quilt, Amy's got enough layers to keep you guessing. Plus, her evolution from awkward neurobiologist to someone who embraces social norms? It's the kind of storyline that keeps you hooked.
Marry: Leonard
A match with Leonard is like a dialogue of minds. He's adaptable and intellectual, syncing up with your mercurial temperament. His journey from social awkwardness to a confident husband is akin to a dance – and you, Gemini, are all about the rhythm.
Avoid: Penny
Sure, Penny is fun, but her sometimes superficial grasp on geek culture and intellectual topics? It might leave you wanting. Geminis crave depth in conversation, and there's only so much one can say about the latest sales at the Cheesecake Factory.
Cancer (June 21 – July 22)
Date: Stuart
Cancers are all about the feels, and so is Stuart. His need for emotional connection and validation hits right at home with your nurturing tendencies. Plus, you both share a cozy vibe – think quiet evenings thumbing through comic books or drawing. It's like a snuggly blanket for the soul.
Marry: Bernadette
Her fierce loyalty and family-first mantra are a Cancer's dream. Bernadette knows how to take charge yet also tends to her family with a fierce protectiveness. Plus, she's made it clear that family comes before work – a sentiment you can get behind.
Avoid: Sheldon
His emotional distance could be a cold splash of water on your warm, tender heart. The way he sometimes dismisses others' feelings? It's bound to make you retreat into your shell, and no one wants that.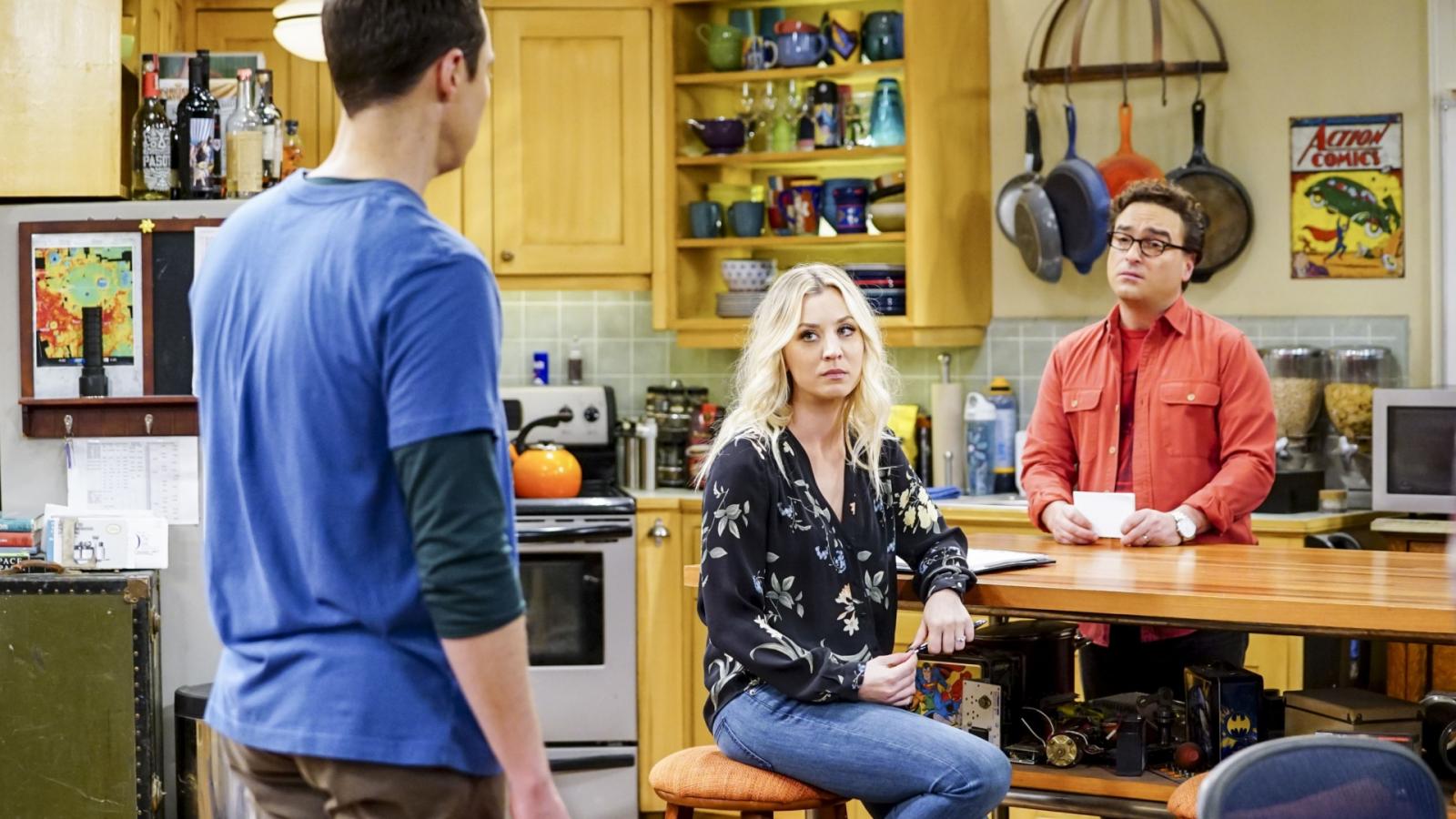 Leo (July 23 – August 22)
Date: Raj
Who doesn't love a bit of drama and flair? Raj certainly brings that to the table, with his tales of lavish parties and a lifestyle that screams luxe. For a Leo, life is a stage, and with Raj, you're guaranteed to be the starring couple. He's got a taste for the extravagant, which means your dates will be anything but boring. Picture the two of you, wine glasses in hand, discussing the finer points of artisanal cheese – it's almost too perfect.
Marry: Penny
Penny's charisma and social butterfly status make her your ideal partner in crime. She's climbed the ladder from struggling actress to successful pharmaceutical rep, and that kind of upward trajectory resonates with you. Plus, her confident strut into any room would match your own royal bearing. Together, you'd turn heads and rule your domain with both style and substance.
Avoid: Howard
Early Howard, with his over-the-top pick-up lines and mama's boy tendencies, might rub you the wrong way. You're about independence and strength, and someone still tangled up in childhood issues isn't going to cut it. Even with his growth over the series, those old habits can be hard to shake.
Virgo (August 23 – September 22)
Date: Amy
Her meticulous nature and fascination with details are right up your alley, Virgo. Amy doesn't just observe the world; she dissects it – with the precision you admire. She's the type to have a well-organized research plan and still bake the perfect batch of cookies for girls' night – a balance of intellect and practicality that speaks to your soul.
Marry: Sheldon
Now, marrying Sheldon isn't for the faint of heart, but for you, Virgo, it's like assembling a complex puzzle. His routine and quest for perfection mirror your own structured lifestyle. Plus, you can appreciate a well-documented roommate agreement; it's practically a love letter for your organized mind.
Avoid: Penny
Your meticulous planning is at odds with Penny's fly-by-the-seat-of-her-pants approach. The thought of her leaving clothes strewn about or forgetting to pay bills on time? It's enough to send any self-respecting Virgo into a cleaning frenzy.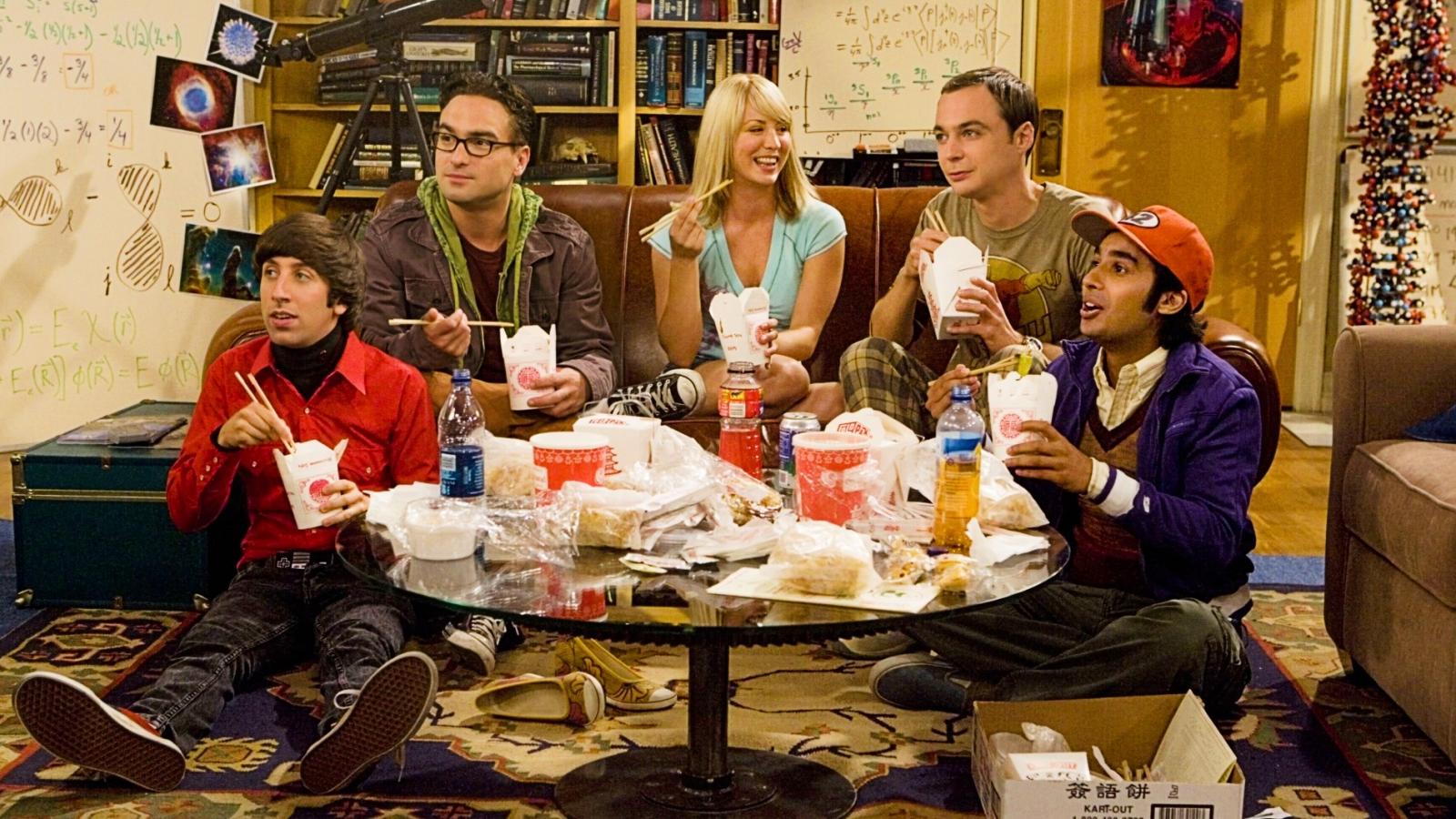 Libra (September 23 – October 22)
Date: Leonard
Leonard is the middle ground, always striving for balance – something you hold dear, Libra. His efforts to keep peace among his friends and his attempt to blend his geekiness with Penny's social lifestyle is the kind of harmonious relationship you're looking for. Plus, his heart-to-hearts with Sheldon show a level of patience that's nothing short of saintly – and you love a saint.
Marry: Raj
With Raj, you get a partner who appreciates the finer things – art, culture, a good wine. His desire for a romantic and beautiful life resonates with your love for aesthetics and harmony. A life with him is one filled with poetry, exotic cuisine, and discussions about the cosmos – it's practically a Libran dream.
Avoid: Bernadette
She's a powerhouse, sure, but her sometimes manipulative nature and fierce temper could shake your sense of equilibrium. And while you appreciate a good debate, her kind of boardroom tactics might leave you seeking the serenity of your scales.
Scorpio (October 23 – November 21)
Date: Howard
Howard's evolution from a sleazy space cadet to a loving family man is intriguing, and you love a good transformation story. His intensity and hints of a mysterious past give you something to probe into, feeding your desire for depth and complexity in a relationship.
Marry: Sheldon
Sheldon's loyalty and the depth of his knowledge tap into your need to connect on an intense, almost secretive level. He has layers that the rest of the world doesn't always see, and for you, Scorpio, that's where the true allure lies. Plus, his blunt honesty is something you not only can handle but respect deeply.
Avoid: Leonard
His sometimes self-deprecating humor and lack of confidence could be a dealbreaker for you. You need a partner who stands firm and proud, not one who needs constant reassurance – it's just not in your nature to play the eternal cheerleader.
Sagittarius (November 22 – December 21)
Date: Penny
Penny's the person who would spontaneously suggest a road trip and actually go through with it. Her sense of humor and laid-back attitude align perfectly with your Sagittarian need for a partner who's up for anything. She's the one you'd find at the center of a dance floor or daring you to try that exotic food truck. Never a dull moment – that's the Penny promise.
Marry: Amy
Amy's journey from a reserved wallflower to a woman who embraces her desires and needs speaks to your love of growth and exploration. Her open-mindedness and readiness to embrace the world's oddities make her a lifelong partner worth exploring life with. Plus, her harp playing? That's the kind of quirky you can't help but fall for.
Avoid: Sheldon
Sheldon's rigidity and meticulous control over his environment would be like a cage for you, Sagittarius. Your free spirit would be constantly battling against his immovable schedules and routines, leading to a clash of lifestyles that's more frustrating than fun.
Capricorn (December 22 – January 19)
Date: Leonard
Leonard's practical and methodical approach to his ambitions is something you can get behind, Capricorn. You appreciate his dedication to his work, his steady climb towards success, and let's not forget his loyalty to his friends – all qualities you hold in high regard. He's the guy who plans for the future, and that's downright sexy to you.
Marry: Bernadette
Bernadette is a testament to the phrase 'small but mighty,' and as a Capricorn, you respect power and drive in any package. Her rise from waitress to microbiologist to a high-ranking pharma exec is the kind of success story you know is built on a solid foundation of hard work and ambition – the very essence of your own approach to life.
Avoid: Raj
Raj's tendency to splurge and sometimes overwhelming emotional needs might clash with your pragmatic and reserved nature. You're about building a secure future, not living in the whimsical now – and certainly not about consoling an adult man who can't speak to women without alcohol.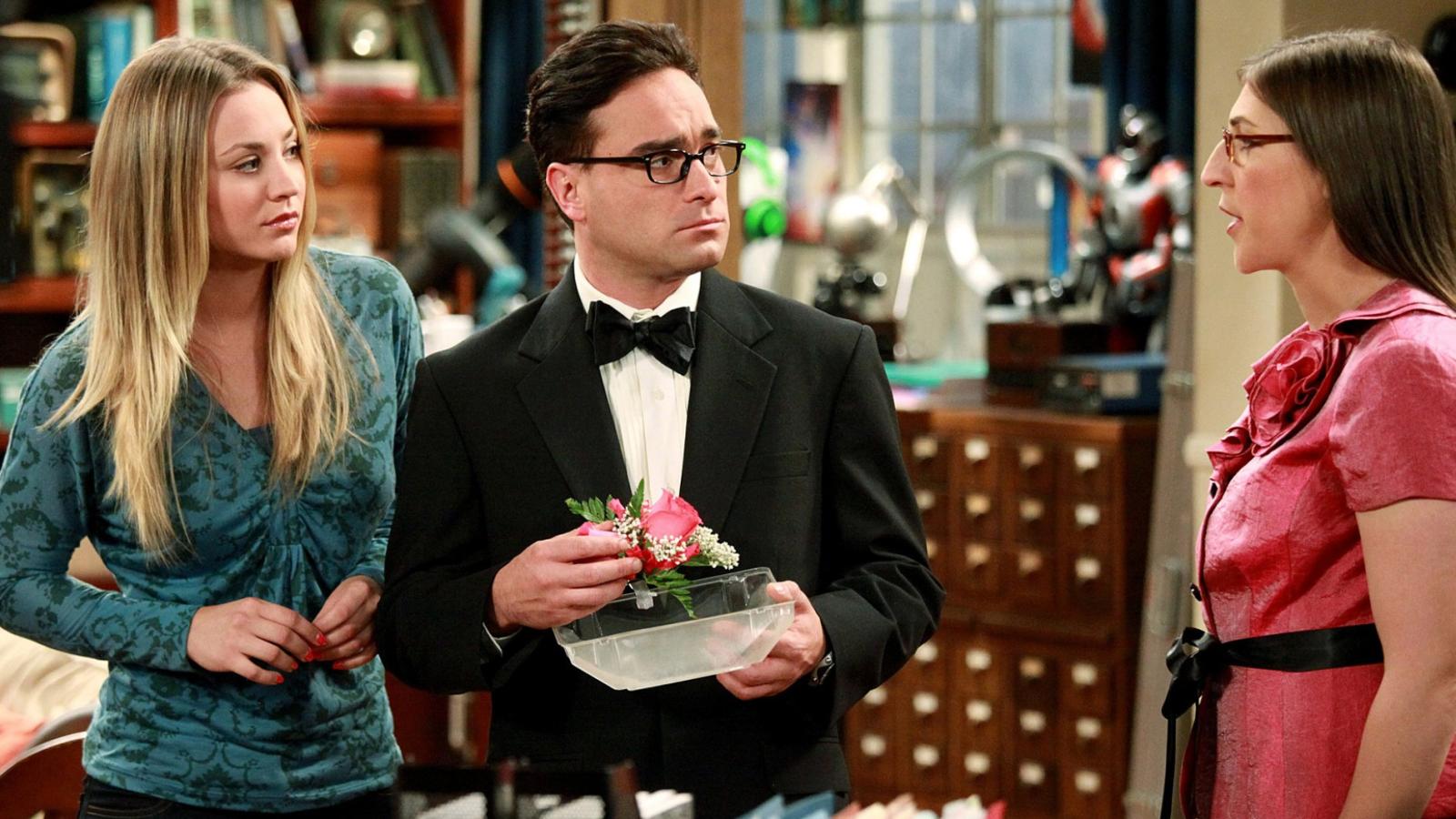 Aquarius (January 20 – February 18)
Date: Sheldon
Sheldon's off-the-wall theories and unique perspective on the world are exactly the kind of mental stimulation you crave, Aquarius. His lack of concern for social norms and deep dives into the realms of comic books, video games, and flag trivia are intellectually enticing playgrounds for you.
Marry: Raj
Raj's heart is as big as his telescope's lens, and his creative, caring nature aligns with your humanitarian streak. He's the kind of partner who'd be right there with you at an art gallery opening or volunteering at the animal shelter, discussing how to make the world a better place over homemade curry.
Avoid: Howard
Howard's early days as a wannabe ladies' man and his sometimes narrow view of the world are likely to grate on your nerves. You're about progress and innovation, and Howard's traditionalism, even if it has evolved, might still feel like a relic of a less enlightened era.
Pisces (February 19 – March 20)
Date: Raj
The hopeless romantic. Raj's deep emotional world and his love for all things beautiful would resonate with your sensitive and artistic Piscean heart. You'd find in him a kindred spirit, someone who's as willing to cry during a sad movie as you are, and who understands the poetic beauty of a starry night.
Marry: Leonard
Leonard has a gentle soul, and his empathetic, supportive nature makes him the ideal partner for you, Pisces. He's kind-hearted, often putting others before himself, and while he's got his quirks, his unwavering warmth is exactly what you need in a lifelong companion.
Avoid: Sheldon
Sheldon's emotional detachment and difficulty with empathy might just be too cold for your warm, sensitive waters. His sometimes-sarcastic wit and literal interpretations can be confusing and alienating, leaving you feeling adrift in a sea of logic when all you wanted was a little heart.