The 15 Halloween Movies from the '90s That Still Hold Up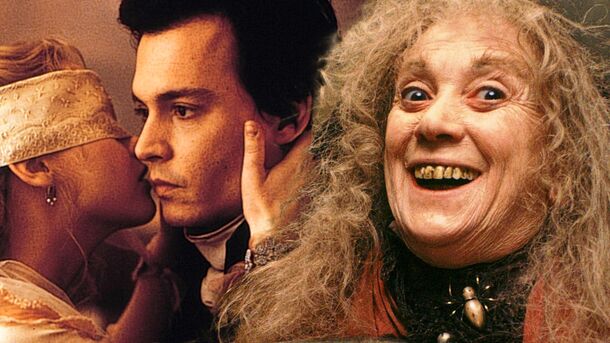 Someone up for a nostalgic Halloween?
Here are some of the Halloween movies from the '90s that'll still give you chills – or laughs – or both.
1. Practical Magic (1998)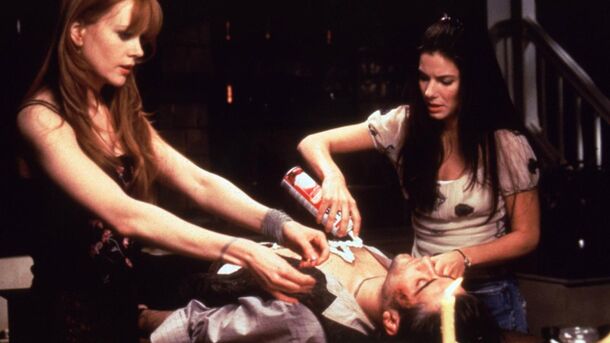 Sisters Sally (Sandra Bullock) and Gillian Owens (Nicole Kidman) are modern-day witches living with their aunts after their parents die. There's a family curse: any man who falls in love with an Owens woman is doomed. Sally, the cautious one, tries to avoid love altogether, while Gillian goes for the dangerous types. When Gillian's abusive boyfriend Jimmy dies and the sisters try to resurrect him, things go haywire. Enter investigator Gary Hallet (Aidan Quinn), who's not just searching for Jimmy but also finds himself falling for Sally.
2. Hocus Pocus (1993)
In Salem, Max Dennison lights the Black Flame Candle, accidentally resurrecting three witch sisters – Winifred, Sarah, and Mary Sanderson – on Halloween night. They're after the souls of the town's children to regain their youth. Max, his sister Dani, and his crush Allison team up with an immortal talking cat, Binx, to stop them. There's a mad dash for a spellbook, a hilarious musical number, and tons of spells and potions.
3. The Nightmare Before Christmas (1993)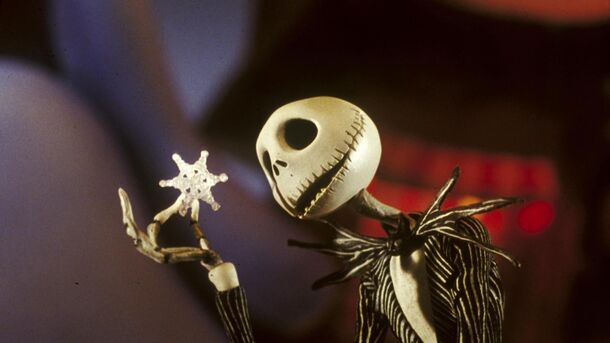 Jack Skellington is the Pumpkin King of Halloween Town but is kinda tired of the same ol' scares. When he stumbles into Christmas Town, he's enchanted by the festive cheer. He decides to kidnap Santa and take over Christmas. But Jack doesn't quite get the concept – his idea of gifts includes shrunken heads and skeletal reindeer. Sally, a ragdoll in love with Jack, has premonitions of this disaster and tries to stop him, to no avail.
4. Disney Channel's Halloweentown (1998)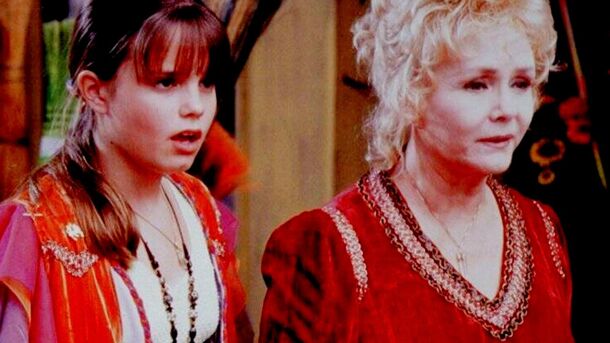 On her 13th Halloween, Marnie Piper discovers she's a witch and that her grandmother Aggie lives in Halloweentown, a place where it's Halloween every day. But all's not well – someone is turning the residents into dreary, normal versions of themselves. Marnie, her brother, and her sister take the bus to Halloweentown to solve this mystery.
5. Scream (1996)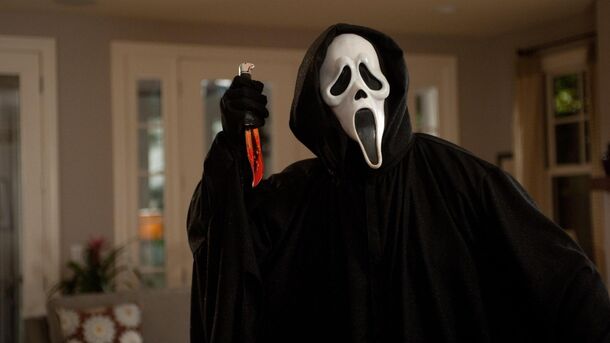 Sidney Prescott, a high school student, is still mourning her mother's death when a killer in a Ghostface mask targets her and her friends. There's a set of rules to survive a horror movie, but who's got time to follow them when you're trying to stay alive? The body count rises as Sidney finds out that her boyfriend Billy and his friend Stu are the ones behind the mask. They wanted revenge for a past grievance tied to Sidney's mother.
6. Scream 2 (1997)
Freshman year of college is hard enough, but Sidney Prescott can't catch a break. A new Ghostface killer is on the loose, this time targeting Sidney and her new college friends. The sequel introduces us to ambitious reporter Debbie Salt and Sidney's new boyfriend, Derek. While everyone is a suspect, the movie keeps us on the edge of our seats with copycat kills and spine-chilling chase scenes.
7. Sleepy Hollow (1999)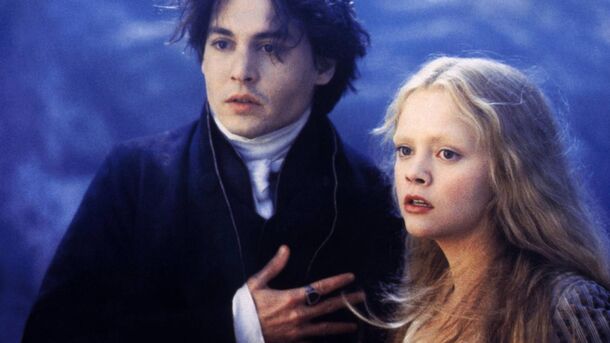 Ichabod Crane ain't the wimpy schoolteacher you read about in Washington Irving's classic. In Tim Burton's take, he's a detective sent to Sleepy Hollow to investigate a series of beheadings. There he meets Katrina Van Tassel and uncovers a plot involving land rights and witchcraft. There's a tree filled with decapitated heads, a conspiracy involving the town's leading families, and a climactic showdown.
8. Death Becomes Her (1992)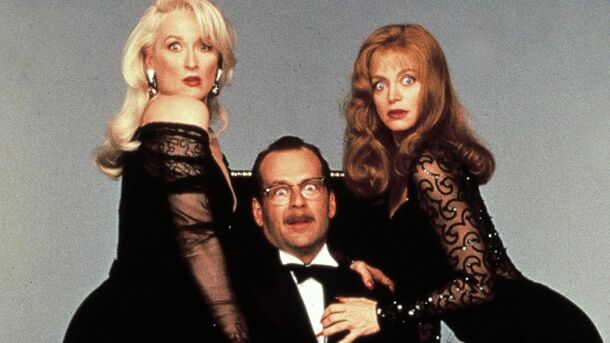 Meet Madeline and Helen, two frenemies (played by fabulous duo Meryl Streep and Goldie Hawn) obsessed with youth and beauty. They discover a magical potion that promises eternal youth but also turns them, well, sort of immortal. Even after suffering fatal injuries that would kill a regular person, they just keep going. There's just one little hiccup: their bodies start to deteriorate, and they have to go to hilarious lengths to maintain appearances. Madeline even ends up with a hole straight through her stomach after being shot by her husband Ernest (Bruce Willis with his hair still intact!).
9. Casper (1995)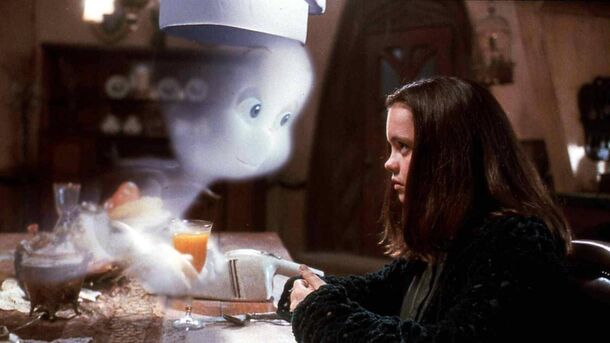 Ghosts can be friendly, and Casper is proof. When Kat and her dad, a ghost therapist, move into a haunted mansion, they meet Casper and his not-so-friendly uncles, Stretch, Stinkie, and Fatso. While her dad is busy trying to "cure" the trio, Kat discovers Casper's backstory. He was a boy who died of pneumonia, and now he's stuck as a ghost because he didn't want to cross over without saying goodbye to his dad.
10. The Craft (1996)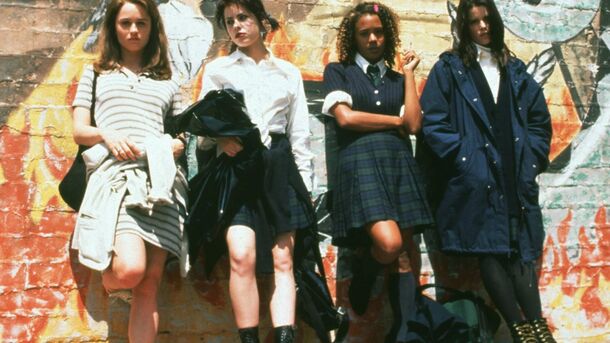 High school can be tough, but it's even more intense when witchcraft's involved. Sarah moves to a new school and befriends three outcasts: Nancy, Bonnie, and Rochelle. They're dabbling in witchcraft but lack a fourth member to complete their coven. Enter Sarah. With her, they cast spells to fix their personal problems. However, things go south real quick when their spells start to backfire.
11. Buffy the Vampire Slayer (1992)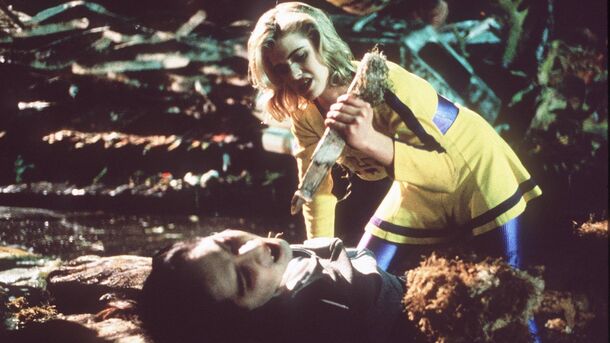 Before Sarah Michelle Gellar took up the stake, Kristy Swanson was the OG Buffy, a Valley girl turned vampire slayer. It starts with her just caring about cheerleading and shopping, but then she learns she's got this destiny to kill vampires. Not exactly what she had planned for her senior year. Pike, her love interest, gets pulled along for the ride. They take on Lothos, a master vampire who's got an evil plan to, you guessed it, take over the world.
12. Halloween H20: 20 Years Later (1998)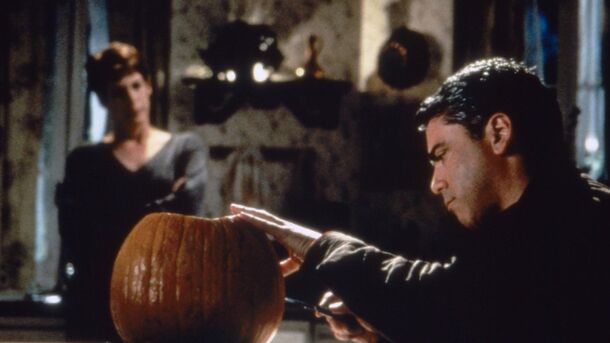 Michael Myers is baaaack – like he ever really goes away. It's 20 years after the original murders, and Laurie Strode has changed her identity and moved on, working as a headmistress at a California private school. Her son is a student there, and it's all seemingly idyllic until – you guessed it – Michael Myers shows up. He's slashing his way through to get to Laurie and finish what he started. This time, though, Laurie's ready for him.
13. Wes Craven's New Nightmare (1994)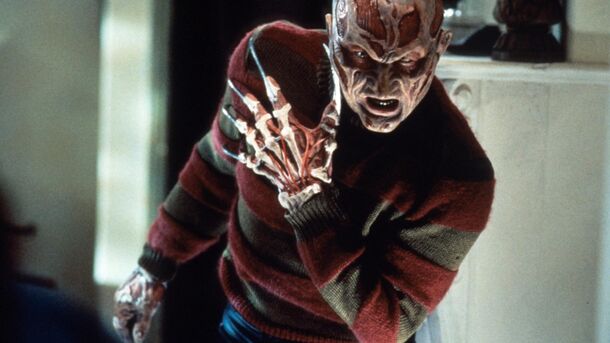 In this one, the original "Nightmare on Elm Street" actors and crew, including Heather Langenkamp and Wes Craven himself, play themselves. They're being haunted by Freddy Krueger, who's now a real demonic entity. In this clever twist, the Nightmare franchise is actually a way to contain him. Freddy breaks free and targets Heather's son, Dylan. The only way to stop him? Make another movie.
14. The Addams Family (1991)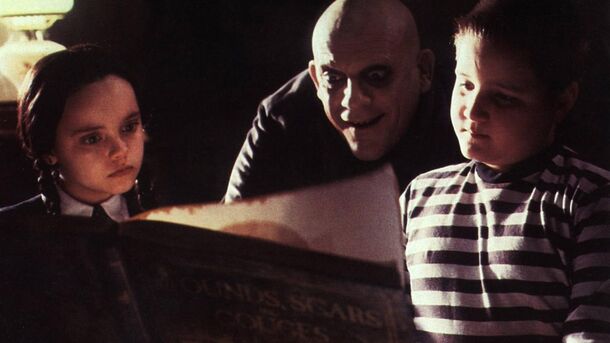 The weirdest family you'll ever love. Gomez, Morticia, and their kids, Wednesday and Pugsley, live in blissful macabre until their long-lost Uncle Fester shows up – or so they think. Turns out, this Fester is an impostor, part of a scheme to steal the Addams fortune. The family doesn't catch on at first, but when they do, it doesn't end well for the schemers.
15. Double, Double, Toil and Trouble (1993)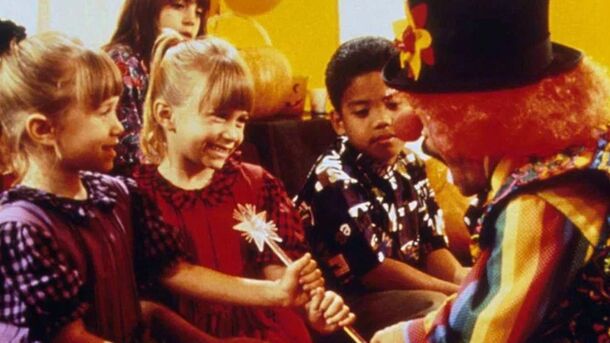 Mary-Kate and Ashley Olsen play Lynn and Kelly, two little girls who find out their aunt Agatha has trapped her twin sister Sophia in a mirror for seven years to control the family fortune. Now they have to find a magical moonstone to free Sophia before midnight on Halloween. They face off against Agatha and her creepy butler, and – spoiler alert – they win, because, c'mon, it's the Olsen twins.