'The Boys': 5 Best Superhero Names For Ryan Chosen By Reddit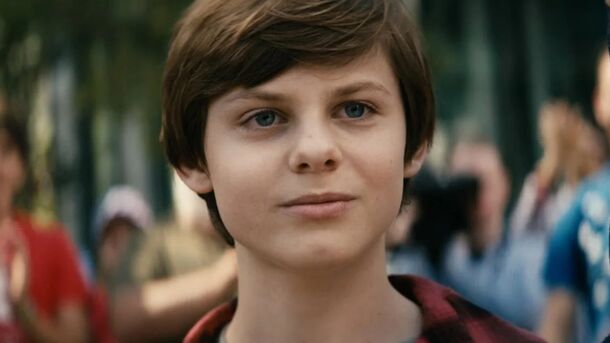 He might be the next big bad guy, but we still don't know his supe name.
There's no way that Ryan Butcher, who is likely to become the main headache for protagonists in 'The Boys ' season 4, remains without a proper superhero name, fans have apparently suggested after launching a subreddit where people would pitch names they think suit Homelander's son.
After Ryan gave that chilling smile in the end of season 3, few people were left unconvinced that the boy is entering his villain era. However, even though his powers are comparable to his father, he still has no superhero name.
One of the most liked options suggested by fans is Homewrecker – which is as witty as it is truthful. Not only does this name have a certain degree of heredity, but also it does reflect Ryan's personality, as he is, in fact, a homewrecker.
Another suggestion is Widow's Wail – this time, it is clearly a 'Game of Thrones ' nod, offered by a fan of Lady Olenna from the show. There is an homage to Ryan's family drama in that name, and people were quick to play with 'Game of Thrones' lines, giggling at the possibility of Ryan saying "Tell Homelander, I want him to know it was me". You know, just in case Ryan does decide to dethrone his father.
Some people joke about Ryan being called HomeFront, in case his father is not able to get over his superhero Nazi ex.
For those who like combining names, Homeboy might also be one of the best choices – after all, an homage to Ryan's granddad would fit this superhero name just right.
One fan suggested Brightburn as Ryan's superhero name, referencing an eponymous American horror film about a boy who discovers his superhuman powers, and it all goes wrong. That does sound like Ryan Butcher, doesn't it?
Chances are, however, that Ryan will remain just Ryan – at least before 'The Boys' season 4 officially kicks off and shows us what Homelander's son will be up to.
There is currently no information about the season 4 premiere date, with shooting to start soon.