The Eclipse's First and Khao Friendship is So Wholesome, Fans Can't Handle It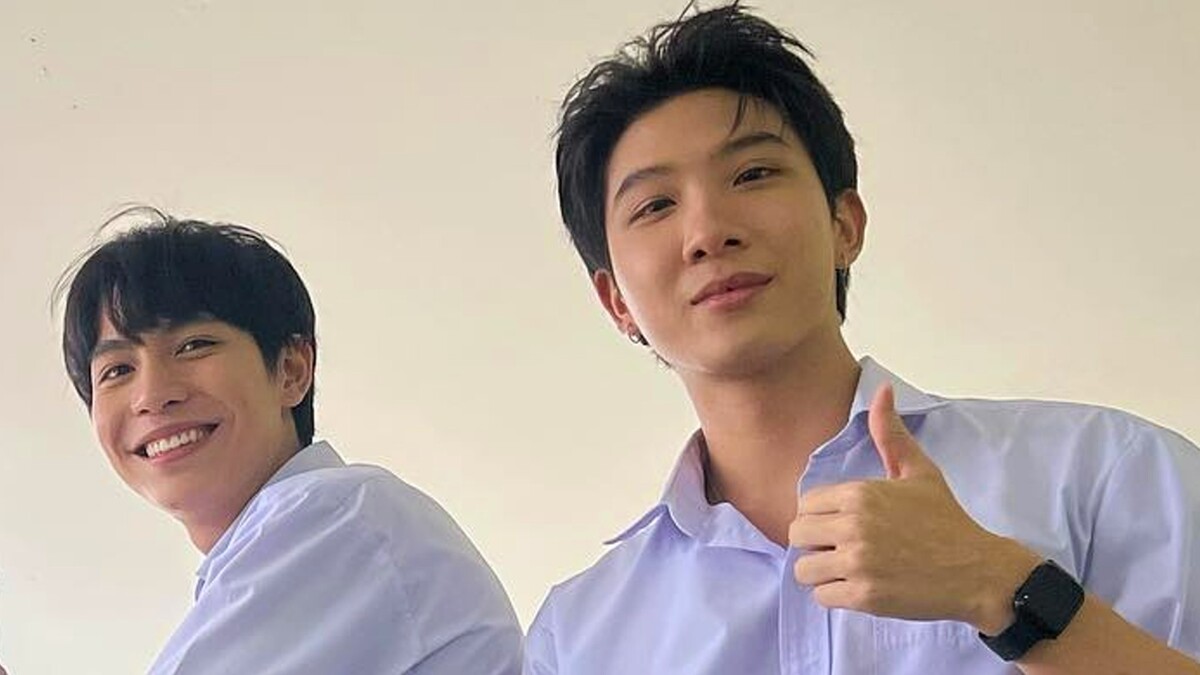 There's a reason The Eclipse's two main leads bring so much chemistry in the series.
It is known that in Thai BL industry the actors often get "paired up"; essentially that means that adding some fan service into the mix while promoting their series is a part of their job. If the pairing is popular within the fan community, it can go on for years.
Not everyone likes the established routine of forcing actors to maintain their characters' persona in real life as well. That's why fans express their joy seeing Khao and First's genuine friendship blooming even before they starred together in The Eclipse series.
As the actors themselves recalled, they didn't immediately click at first but became close after hanging out a lot. Even before they had a chance to do a project together, First and Khao supported each other's individual activities.
The fans admire Khao and First's genuine bond, actually enjoying the lack of forced BL fan service and the way the actors often talk about their friendship. For example, in one of their joint interviews, First addressed the relationship between him and Khao, saying they are not that expressive but he sincerely wants to build a house with the same fences as Khao's house. This phrase got both actors tearing up – not to mention fans, who just can't handle that level of wholesomeness.
"First Khao relationship is really precious. "Let's grow old together." "Let's build a house with the same fence." The fact that they always include each other in their future is so…" - @khaotalogue
In return, Khao told First he's lucky to have met him. He admitted that he could be exhausted and sulky but appreciated that First stays by his side.
"I'll do my best with everything. We'll do our best together and stay by each other's side. No matter what. I've never got mad at you at all. You're a person I love the most in my entire life." – Khaotung (translation by mesemerry)
Khao shared a curious detail about his childhood: apparently his mom almost named him First but ultimately changed her mind, cause she thought someone named First would grow up being way too naughty.
First and Khao's pure and wholesome friendship with a sentimental touch makes fans' hearts warm. Still, two actors don't shy away from engaging in some playful fan service as well. On Safe House (the program where many Thai actors get together to play games, live streaming it for several days) First caught his colleagues off guard by acting playful towards Khao. During cooking, he kept interrupting, saying that the voices in his head suddenly told him how cute Khao looked, and he just had to tell that to everyone right here and there. Not surprisingly, the video went viral in Thai fandoms, being such a hilarious and adorable moment.