The Nightmare Before Christmas' Cut Track Reveals Jack and Sally's Heartwarming Future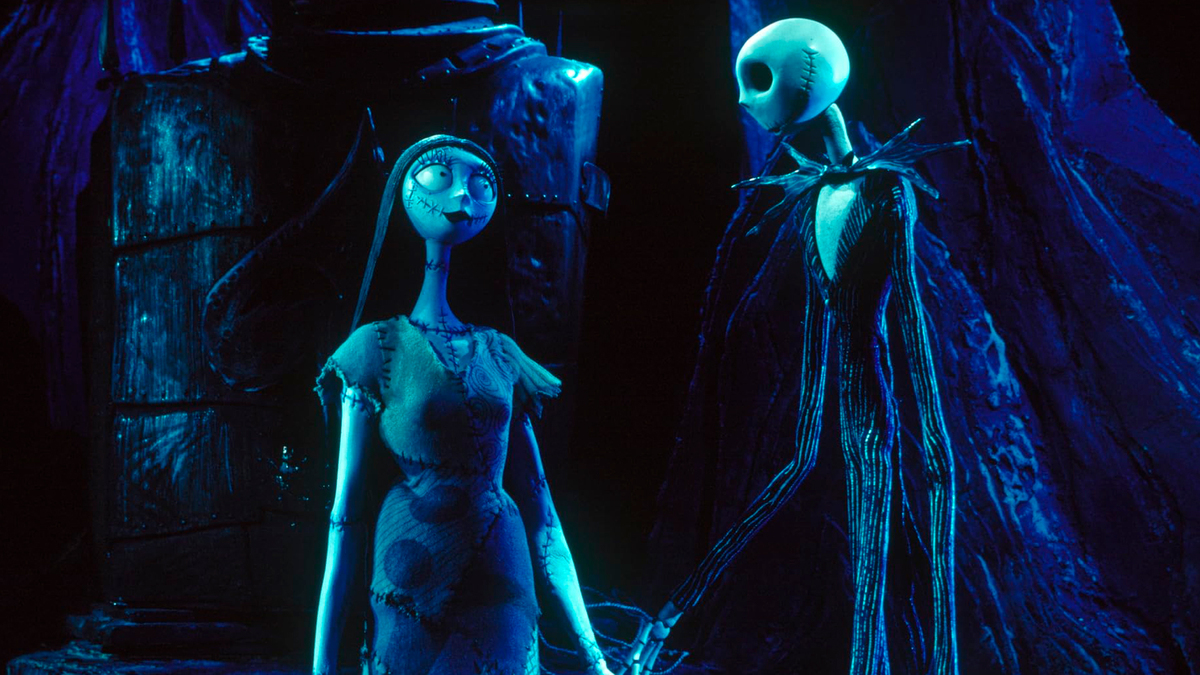 Look where taking over Christmas has gotten the Pumpkin King of Halloween Town.
Although many believe that the cult classic The Nightmare Before Christmas is Tim Burton's work, this gothic horror gem only had him as a producer, but the movie itself was directed by mastermind Henry Selick.
Filmed in 1993, this groundbreaking animated musical tells the story of Jack Skellington, the Pumpkin King of Halloween Town, who stumbles upon Christmas Town and becomes obsessed with the idea of celebrating Christmas instead of Halloween.
The film ends on a positive note, with Jack finally realizing that he belongs in Halloween Town and that his attempt to take over Christmas was a mistake. He reunites with Sally, a shy and timid rag doll who has been in love with Jack from the very beginning.
While Jack is initially oblivious to Sally's feelings, they eventually bond when Jack returns to Halloween Town and Sally stands out as one of the few residents who hasn't fallen for Oogie Boogie's scam and remains loyal to Jack. In the end, they express their love for each other through a song, hinting at their future together.
While there is no official sequel to The Nightmare Before Christmas, a bonus track on the album offers insight into Jack and Sally's journey after the movie ends. The film is renowned for its hauntingly beautiful score composed by Danny Elfman, featuring beloved classics like This Is Halloween and Oogie Boogie's Song that have captured the hearts of fans of all ages.
Surprisingly, another notable track from the album titled Closing was cut from the movie but serves as the crucial epilogue to the story.
Narrated by Patrick Stewart, it reveals that many years later, Jack and Sally have "four or five skeleton children at hand" who form a xylophone band and play together.
This omitted yet significant part of the story offers fans a glimpse into the future of Jack and Sally, confirming that the Pumpkin King and his Queen formed a strong bond, got married, and started a family of their own after sharing a kiss on Spiral Hill.