Despite all the controversy, LoTR prequel series is undoubtedly moving.
The richly crafted fantasy world of Middle-Earth is one of the most beloved among fans of both the book series and movie adaptations brought to screen. With such a devoted fan base, unsurprisingly, the new 'The Rings of Power' series is inspiring some emotional responses straight from the outset. An original series, based around the story of 'The Lord of the Rings', the show has attempted to capture much of the magic and beauty described throughout the books.
It seems however that one scene, in particular, brought a joyful tear to more than one person's eye. Discussions on the r/LOTR community have been sharing their reaction to a certain exchange between two characters in the first episode.
[Warning: immediate spoilers ahead]
At the beginning of the first episode we are introduced to a young Galadriel (played by Amelie Child Villiers) and her brother Finrod (played by Will Fletcher). Galadriel is happily playing by herself when some disruptive fellow children horridly sabotage her peace. At this point Finrod intervenes to help, giving her some poignant advice in the moment as well. Fans have praised the scene as beautifully produced, and a flawless way to start the series. Although Galadriel is shortly after introduced as her much older self, and the mention of her brother's death in the following scene (RIP Finrod), many viewers agree that their parts represented some perfect casting which led to this touching exchange between the two characters.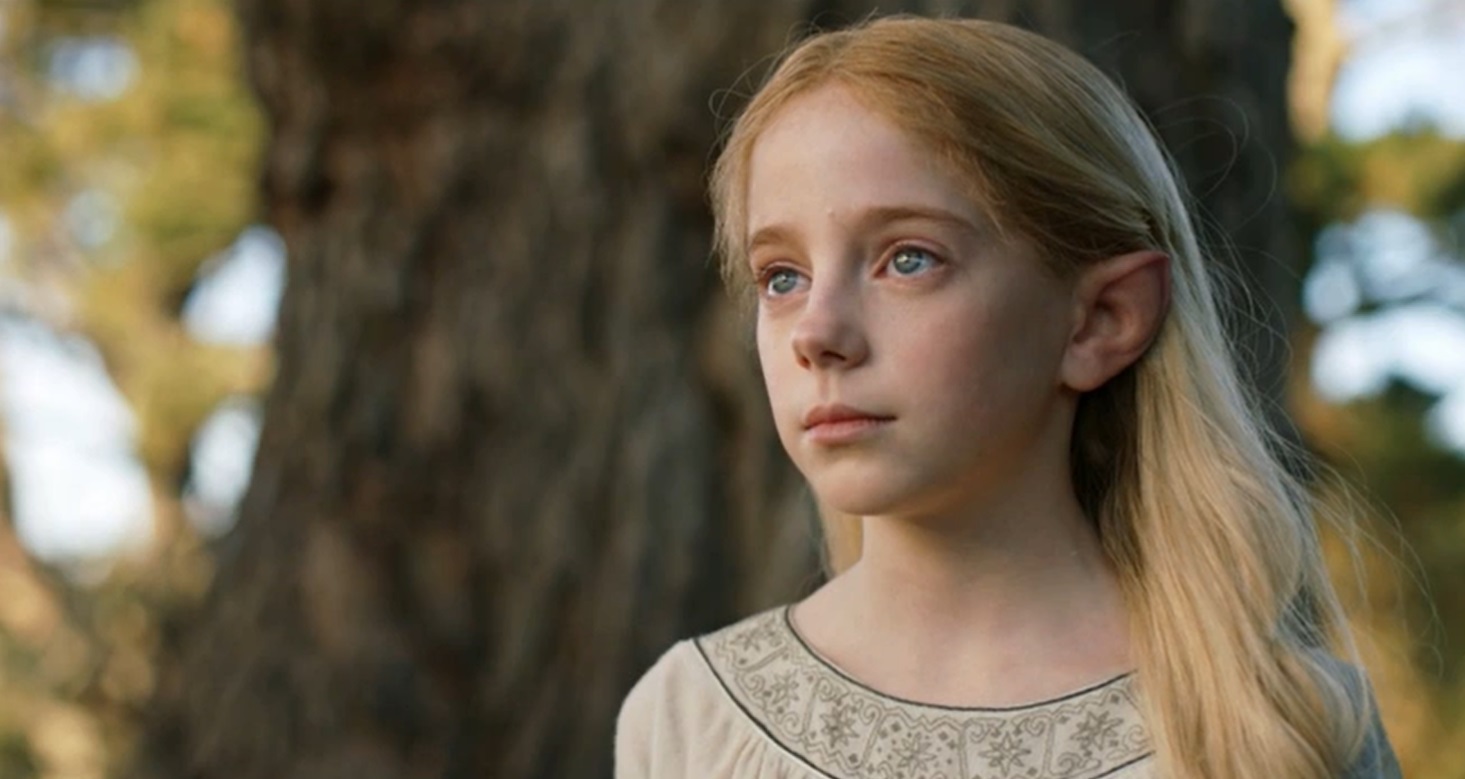 Other praise the series has received so far includes the show's creative and inspiring score. Comments describe the music as 'goosebump inducing'. Adding much texture and emotion to some equally impressive visuals and an elegantly crafted atmosphere of the scenery. There are many 'jaw-dropping moments' one fan remarks.
Fans on Twitter are also applauding Morfydd Clark's performance as the older Galadriel, and so far lead character of the show. Even this early into the series, Clark's representation of the character is powerful. Galadriel has already experienced so much in the first couple of episodes, and Clark's ability to demonstrate such a full range of emotions without missing a beat cannot be overstated; according to one reviewer. And they are not alone, as many others have rallied by their side to admire the performance of Galadriel. Eager to see more of her quest as she battles to save Middle-Earth in her compelling story throughout the show. With much more of the first season left, we are likely to see many more emotional moments to come, as Amazon continues to deliver this inspiring tribute to Tolkien's work.