The Real Reason Behind Lee Chanhyuk's Weirdness is Finally Revealed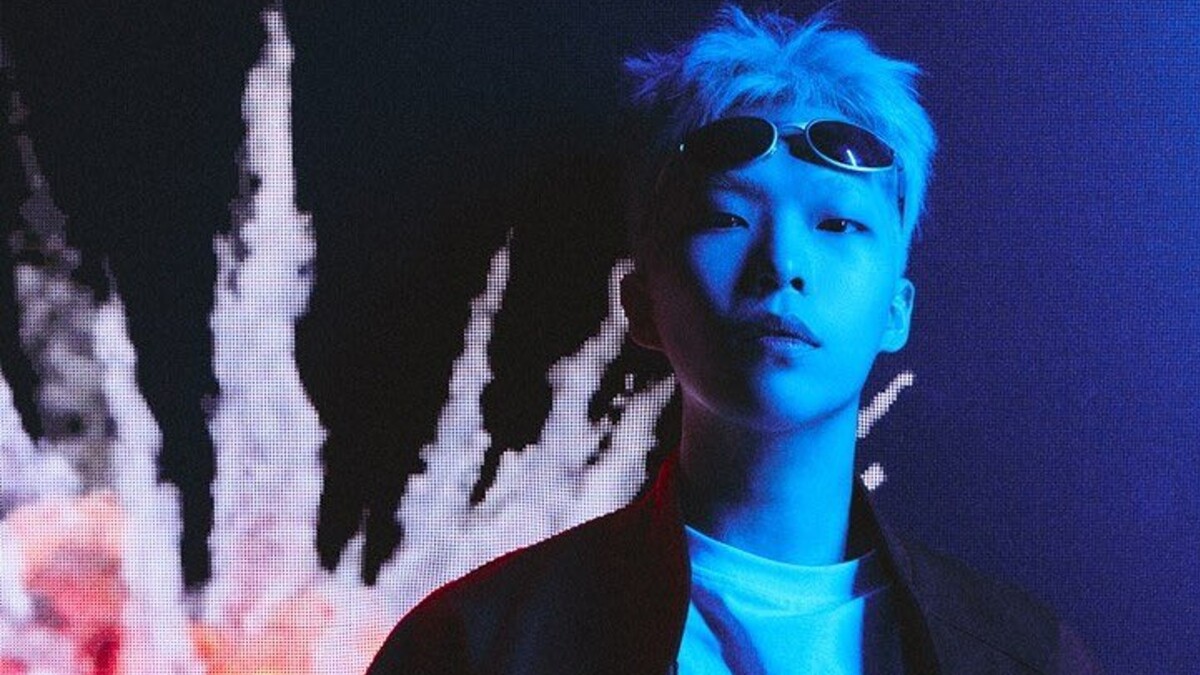 Confused, fans keep asking what's going on with him, and finally, the artist responds.
AKMU has already established its uniqueness by being the most famous sibling duo in the K-pop industry. In July 2022 AKMU's Lee Chanhyuk created his own YouTube channel where he mostly uploads performance art and media art. He was already known for unexpected behavior, but after watching his first videos, the fans and general public were instantly shocked and perplexed, seeing something so out of the bounds of typical idol content.
On October 17th Lee Chanhyuk debuted with his first solo album Error and Panorama as a title track. His performances for this comeback have already become the talk of Korea. People wrote articles, shared photos, and kept asking what was the meaning of Chanhyuk's activity. Instead of promoting his album on music shows and with ads, Lee Chanhyuk decided to go the extra mile and show fans something unexpected and borderline weird.
Recently Koreans saw Chanhyuk sitting in a chair in his PJs in the middle of a street reading a newspaper for almost an hour. Later, the artist shared that even though nobody tried to touch him, however, he heard many different exclamations from people around him.
"There were people passing by me as they said 'What is he doing?'. What I heard the most was 'Well, he's that guy. Suhyun's brother'. " – Lee Chanhyuk
Fans even kept bombarding Chanhyuk's manager with questions and requests to explain the situation, to which he responded in a hilarious manner.
The artist confirms that a lot of people in comments under his YouTube videos keep asking him what's going on.
In the interview for Look Me Up show Lee Chanhyuk finally opened up about his vision and reasons for this and other extravagant performances he showed people. The idol explained that despite being a celebrity and a public person, he had a lot of interest in many other things. He said he's been eager to widen public media culture through such activities.
By his words, Chanhyuk has majored in image design. Fans think that might explain his inner desire to create unique things demanding people's attention. Chanhyuk's introduction video which he edited together with another PD has the vibes of modern media art, and fans can't help but wonder what drives the artist to upload something like this. Some people do admire Chanhyuk's media works, calling them high-level art, and some people think he's making the weirdness his concept. However, in the interview, Chanhyuk confessed with confusion that he doesn't understand people claiming he has some sort of a concept. The idol assured everyone that it was just his usual behavior and his own expression of himself, which could even be proved by the staff working with him.
Chanhyuk expressed his desire to go beyond expectations and create videos that break through the limitations and concepts of typical YouTuber's vlogs.
On October 18th, right after the release of his Error album, the artist locked himself in full concert attire in a glass box in the middle of a street, not moving for many minutes, and then performed his new song Panorama. He appeared in three cities overall, visiting Seoul, Jeonju, and Busan in just one day with the same performance. At first, people stared at Chanhyuk with perplexed looks but eventually many came up to take photos or sit next to him to listen to him sing. Fans praised Chanhyuk for such a unique short nationwide tour to promote his solo debut.
The idol also promoted his song in a similar way on a music show. MCs had to introduce his comeback for Chanhyuk, while he was standing in silence, not moving, for the whole time. He also performed Panorama while covering his face with sunglasses and a mask.
Fans found the artist's extravagant behaviour confusing and hilarious. Some fans keep looking for the hidden meaning behind all his performative acts, others accepted Chanhyuk just being Chanhyuk and simply wished to be so unbothered in their own lives as well.
Lee Chanhyuk's Error album also does not have a usual story for the K-pop industry. It conveys the feelings of Chanhyuk after a metaphorical death, each step of the process. His sister, Lee Suhyun, and his mom even cried after listening to the songs from this album. In both his music and life, Lee Chanhyuk keeps pushing the limitations and makes people feel a kaleidoscope of emotions with his meaningful art, be it running from the psychiatric clinic's doctors in MV or sitting in PJs in the middle of the city.
"This is a songwriting prodigy talking about his darkest emotions in retro pop songs." – @CIGS