The Walking Dead Star Seems Like a Good Choice for DCU's Next Catwoman 
Can Christian Serratos, who portrayed Rosita in The Walking Dead, nail this role?
With the upcoming reboot of the DC's cinematic universe, it is only a matter of time before we find out who will portray Bruce Wayne in The Brave and the Bold, which will be the first Batman movie in the rebooted universe.
While Catwoman is unlikely to appear in The Brave and the Bold, as the story is expected to be a somewhat father-son story (between Batman and Robin), fans are still excited to suggest their candidates.
A fan shared one intriguing suggestion on Reddit. The actress in question is Christian Serratos, mostly known for her role in The Walking Dead series.
Serratos began her career in the entertainment industry at a young age. She started working as an extra on shows like The Drew Carey Show and Coach when she was just three years old. By the age of seven, she was signed to the Ford Modeling Agency and began modeling for various advertisements.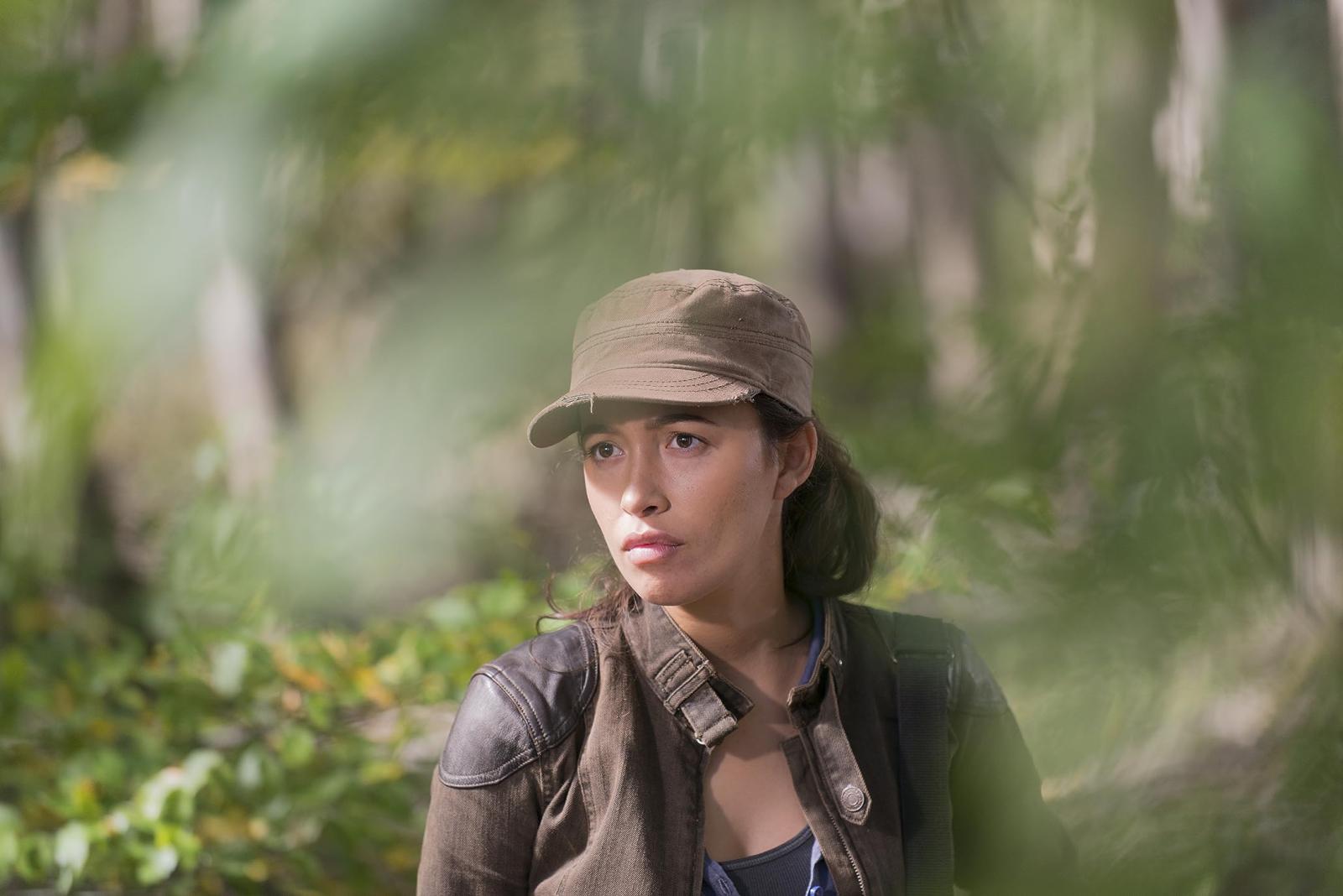 Serratos' first significant role was as Suzie Crabgrass on Nickelodeon's Ned's Declassified School Survival Guide. Following that, she was cast as Angela, a high school friend of Bella's in the popular Twilight film series.
However, she is perhaps best known for her role as Rosita Espinosa in AMC's The Walking Dead TV series, based on the comic book of the same name.
The discussion is filled with a mix of opinions, with some fans expressing their support for the idea, while others are more hesitant.
One user, skullrift, voiced their support, stating, "Yes, she would do great in this role." However, some fans are still attached to Zoe Kravitz's portrayal of the character, making it clear that they're not quite ready to see another actress take on the role.
Zoe Kravitz portrayed the character in Matt Reeves' The Batman (2022). Along with Kravitz, many talented actresses have brought this character to life over the years: Julie Newmar, Eartha Kitt, Lee Meriwether, Michelle Pfeiffer, Halle Berry, Anne Hathaway, and Camren Bicondova.
Even though the actress isn't quite popular, Serratos' role in The Walking Dead has certainly proven that she can handle action-packed roles. Having this in mind, she does seem like a good choice.
Source: Reddit